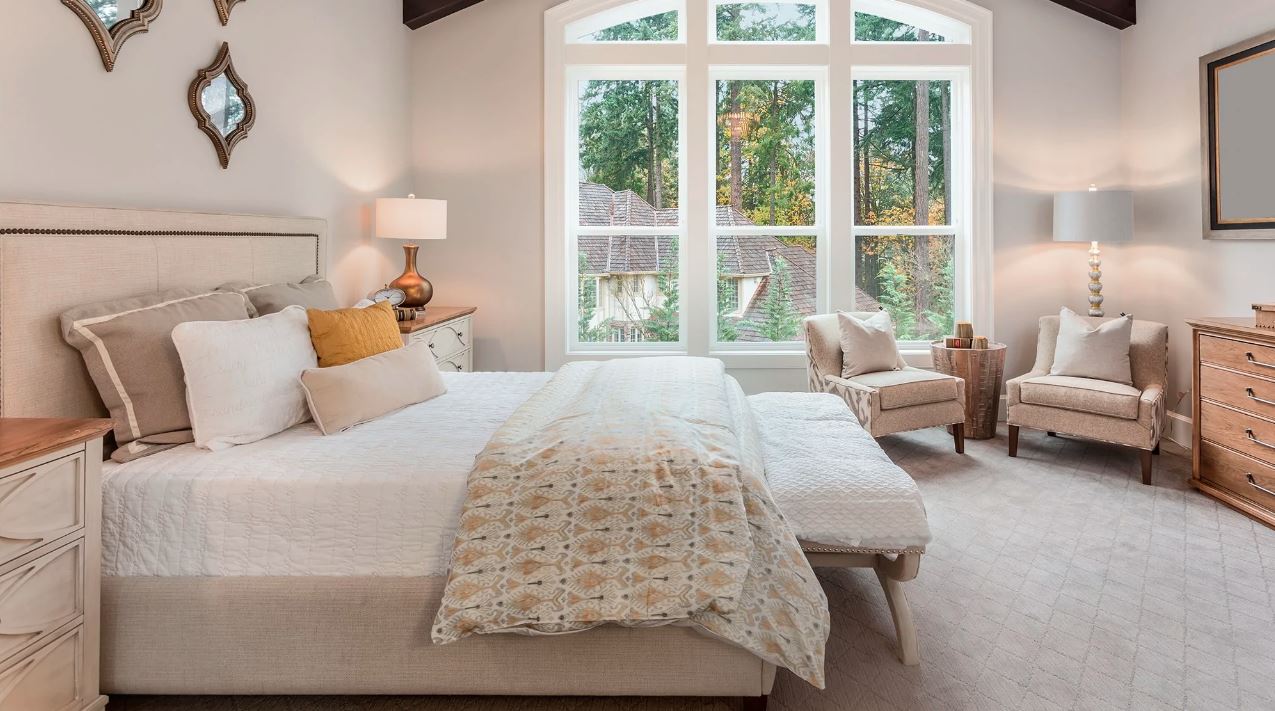 Bedding Set Colors that Help You Sleep
Creating beautiful, restful bedrooms is something we in the hospitality industry think about a lot. After all, the most important mission of a hotel is to provide its guests with a great night's sleep in a welcoming and relaxing setting. So, we design our hotel collection bedding to make bedrooms beautiful, luxurious, and relaxing. Whether you like an open, modern bedroom or a cozy, warm hideaway, the colors you choose can help you achieve the look you love and create a place that lets you relax and unwind into a good night's sleep. Here are some color suggestions that look great and can even help you to sleep better.
What colors do you prefer in your sleeping space and which do you find to be the most relaxing? Let us know in the comments below!
Neutral Colors
For an enduring and timeless look, consider a neutral-colored bedroom with hotel collection bedding. Hotel collection bedding is the perfect choice for creating a classic and elegant atmosphere, while still allowing you to switch up the design with your favorite new season trends.
Neutral colors are a great bedroom choice, both tranquil and enduring. Shades like beige, silver, gray, and tan provide a quiet backdrop to your room. They allow your choice of comforter sets or duvet covers to stand out on their own. If your bedding is bright and bold, neutral walls will highlight its tones and draw the eye to the bed. If your bedding is subtle, it will be complemented by the wall colors and create a simple, clean look that invites relaxation. And, if you change your bedding sets based on seasons, neutral tones give you the creative freedom to try new bedding designs and colors without clashing with the basic color scheme.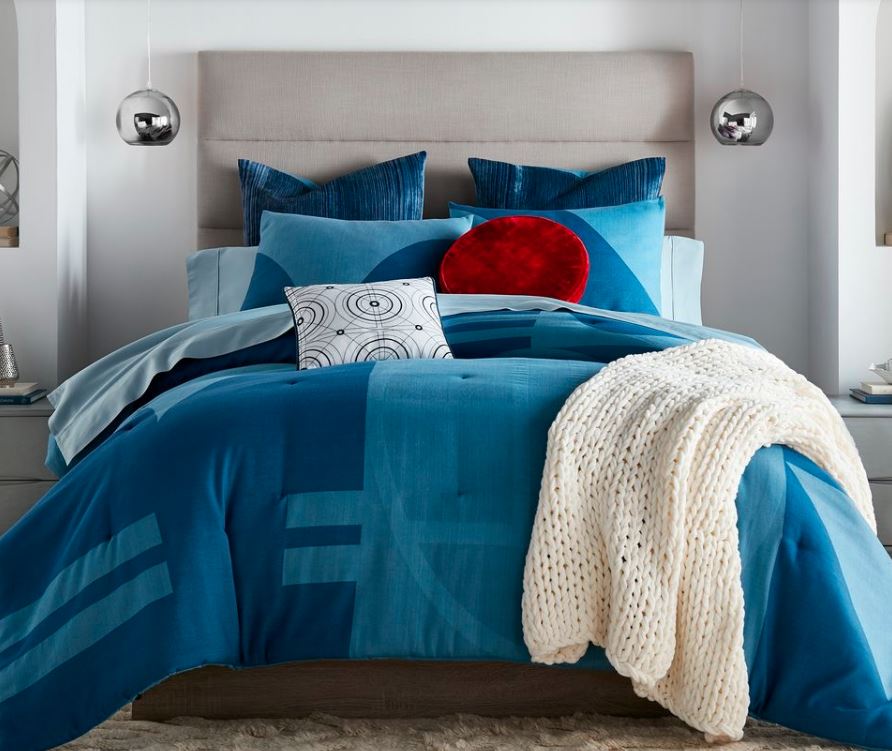 Neutral colors can have a cool or warm feel, depending on their undertones, such as warm cream. This bright Star Wars™ Astromech Bedding Set stands out against the cool gray of the bedroom walls.
Pink is Not Just for Kids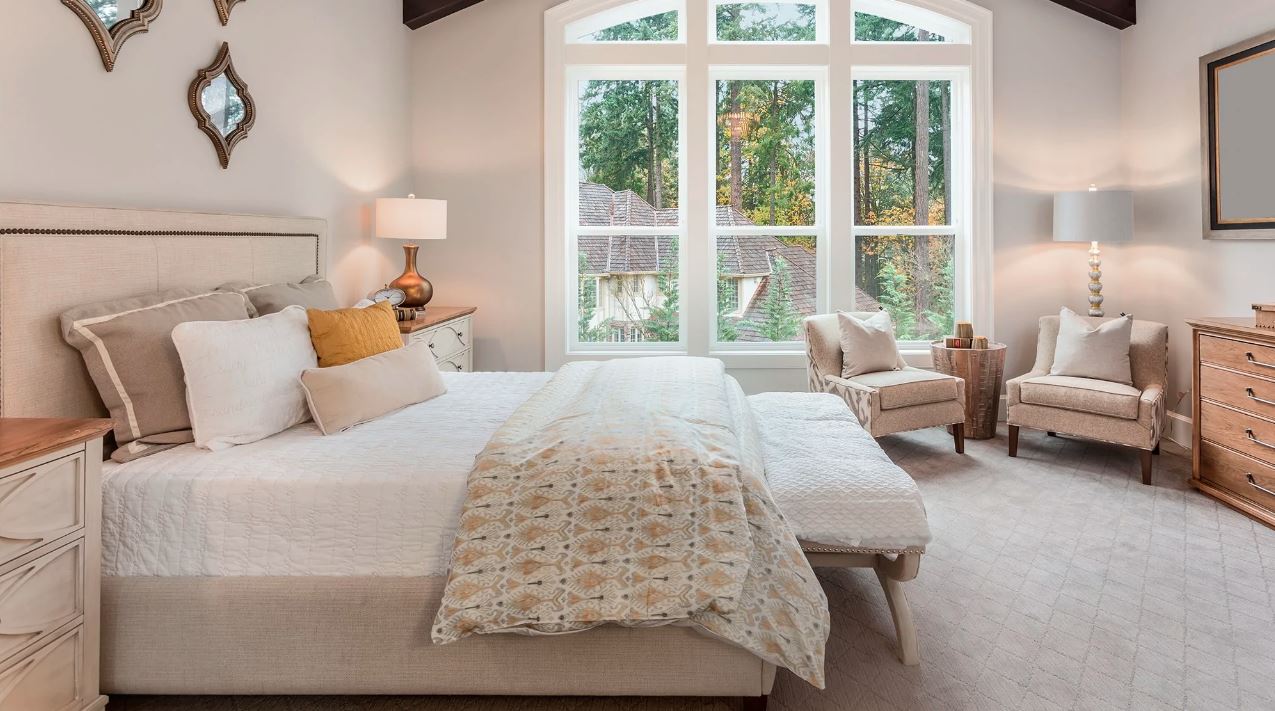 Light, natural shades of pink evoke a soft, natural look. This color works great for a room with ample light as the tones brighten up the room while retaining a peaceful and inviting atmosphere. This color works great with dark highlights on walls and bedding sets, providing an attractive contrast between light and dark. Good bedding choices include browns, greens, and blues.
Desert Shades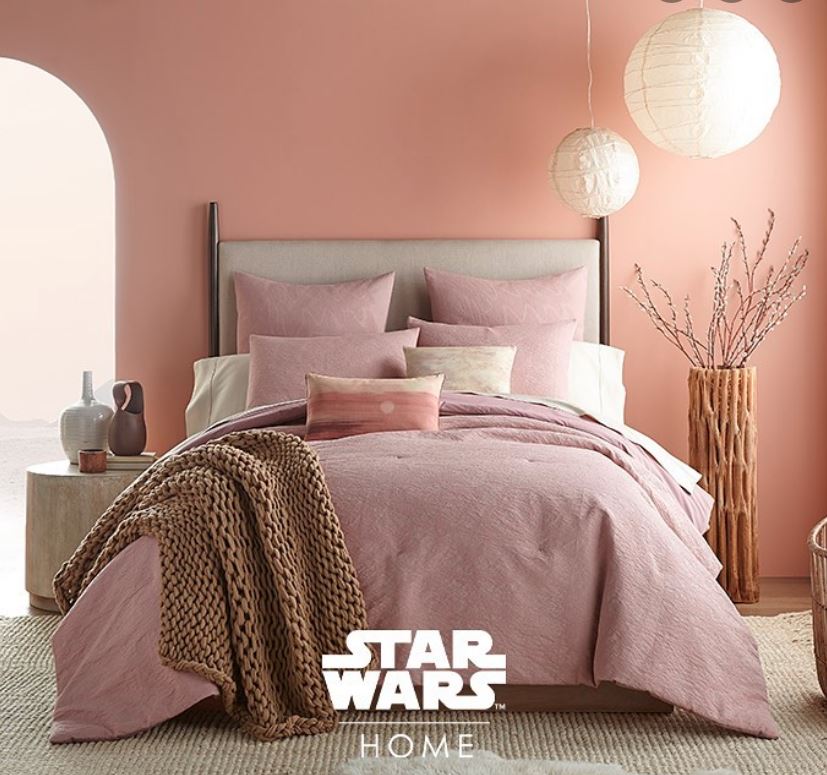 Deeper tones of pink and beige or sand create a peaceful environment. These colors resemble the natural light of sunrise or sunset, and evoke the desert sun and sand, bringing their silent majesty and tranquility into your bedroom. This ensemble of our Star Wars™ Tatooine Bedding Set against salmon pink walls evokes the special colors of Luke Skywalker's home planet. It is one of our best sellers in our unique Star Wars™ Bedding Collection for its beautiful hues.
Earth Tones Brown and Green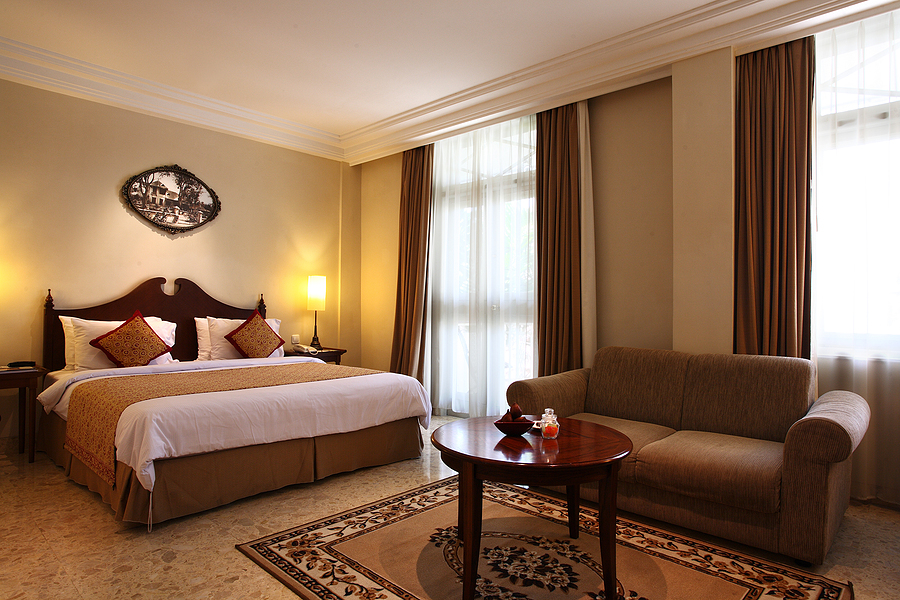 Warm brown tones in wooden furniture and fixtures have long-graced elegant living spaces. Warm shades of brown soften and quieten the room, adding tones of dignity and tradition. Choose brown tones that are not too dark but let light in from the windows to give a cozy, natural feel to the space. Good duvet cover choices are beige, pink, navy or light blue, and orange.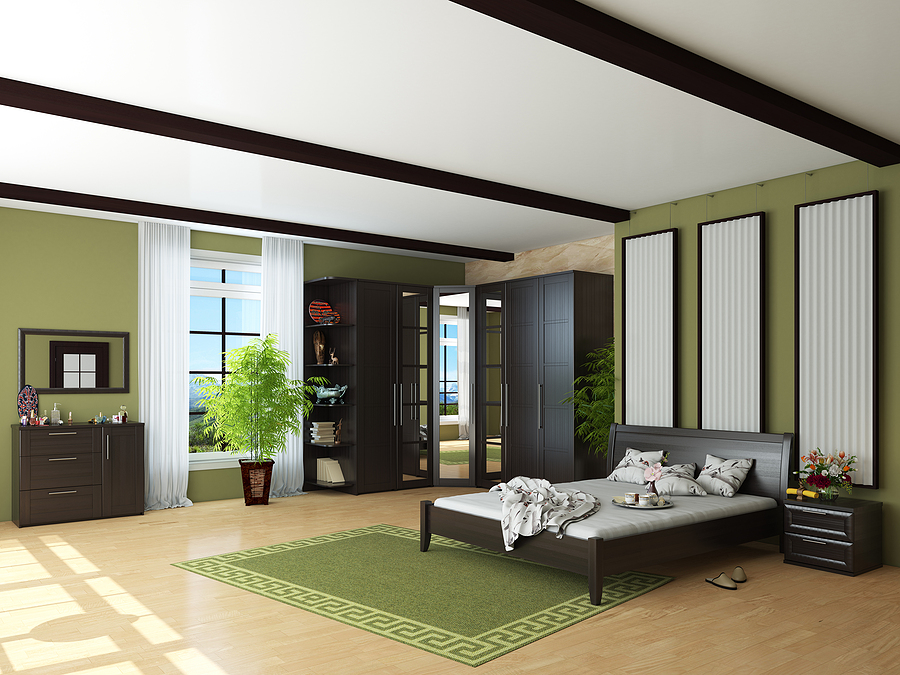 Complement the look with a bedding set in sage green that evokes the natural outdoors that most people find soothing and restful. Nature tones provide a respite from our daily urban lives, and so is a good choice for urban bedrooms or busy people subject to daily stresses. Adding accents like plants and flowers and other natural touches, as well as throw pillows, can enhance the sense of tranquility and calm. Sage green works great with white, beige, and brown, as well as yellow and blue bedding choices.
Blue and Orange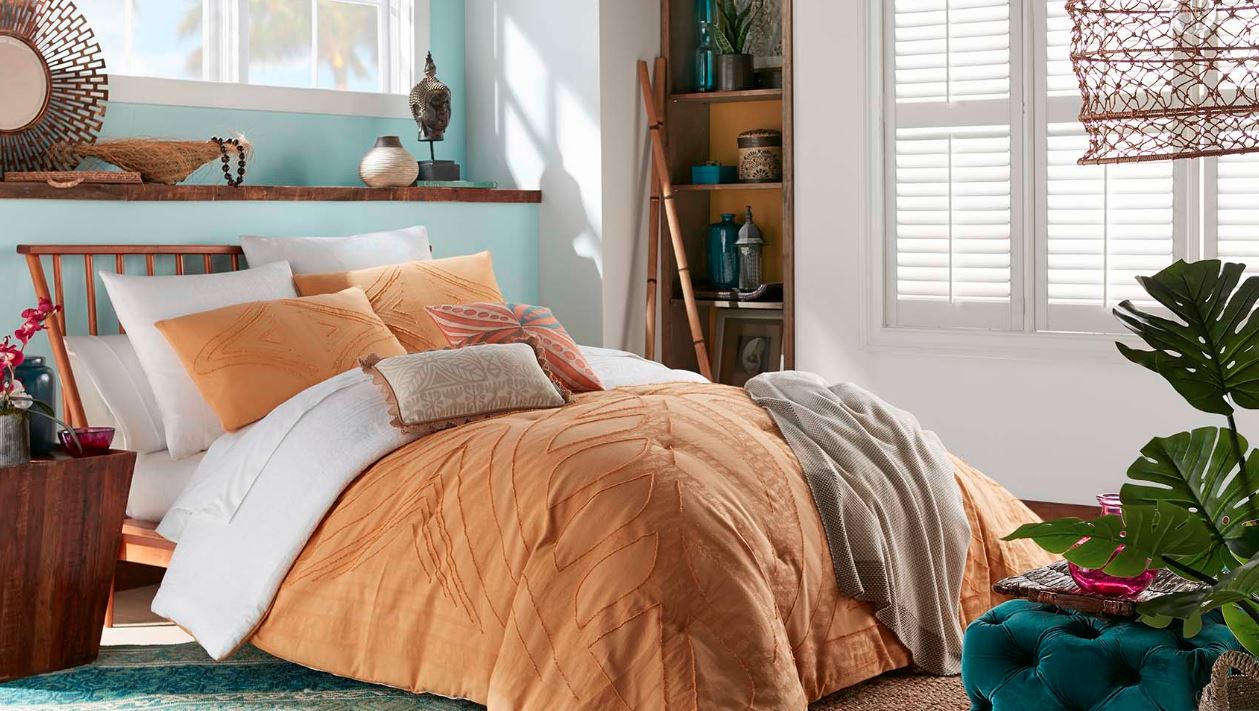 Blue can be an especially calming color. Like the sea and sky, blue lets your spirit expand and relax as you take it in. Lighter blues and aqua blues are a great choice to offset soft bedding colors like this Islands Palms comforter set from our Disney Resorts Home Collection hotel collection bedding.
Choose Colors and Comforter Sets that Enhance Your Sleep
Your bedroom should be a haven from the hectic outside world and the worries of the day. Making thoughtful choices in colors, as well as design and bedding choices can help turn your room into that personal space that helps you let go of the cares of the day, relax, and enjoy a restful sleep. Select furnishings and items that make you happy. Take time to declutter. And select colors that speak to you and give you a sense of peace. Choosing fine luxury bedding, such as bed comforters and throw pillows that feel luxurious, keep you cozy and warm, and look great will add that last touch you need for the perfect, peaceful bedroom retreat.  See more of Sobel at Home's beautiful bedding selections, including our designer-themed collections, our best luxury hotel collection bedding, and our hotel linens at sobelathome.com.