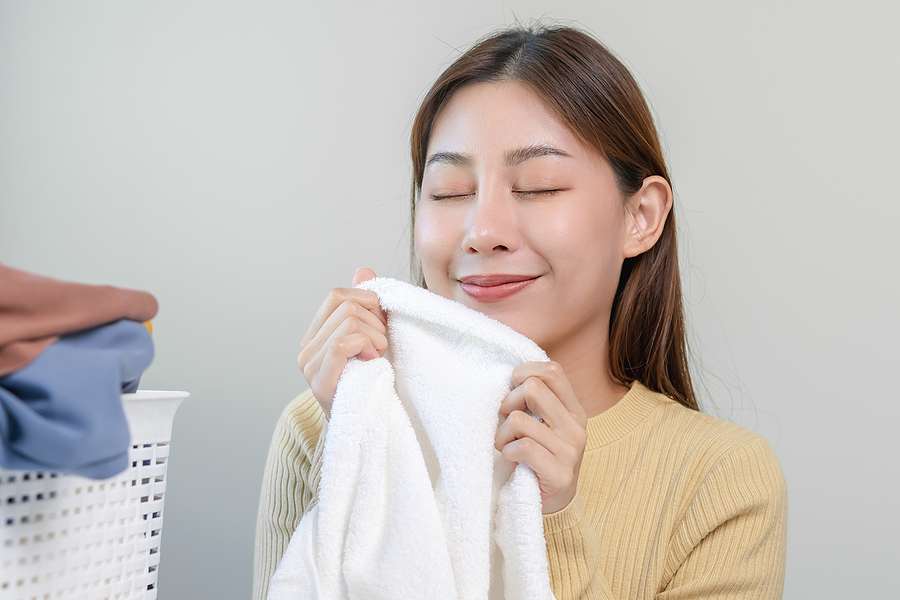 You've chosen the best luxury hotel towels – thick, plush, and soft. They smell fresh and look beautiful gracing your bathroom towel racks. You look forward to using them and enjoying their inviting warmth and absorbent comfort. But, how can you enjoy that wonderful fresh towel experience for a long time? Here are some care tips on how to wash your luxury towels so they will look and feel like new longer.
Did you find our tips useful? Is there anything you would add to our list? Let us know in the comments below!
Wash New Hotel Quality Towels Before You Use Them
New premium hotel style towels are sometimes treated with mild finishes to make them look and feel fluffier on store shelves. So, before you use your new towels for the first time, put them through a warm water wash with a small amount of detergent. The wash will remove any residue and restore the towel's natural absorbency so you'll get the best experience with the first use.
In the Washing Machine
To avoid the buildup and growth of bacteria on damp towels, wash your towels every 3-4 uses. When washing, separate whites and colors. Wash white towels in hot water, which helps keep them brighter. White, absorbent towels will take up the dye from colored towels over time, so wash these separately. Wash other colors in warm water to help preserve their original shades. Additionally, quick drying towels are ideal as they dry faster, reducing the risk of bacteria growth.
Wash your cotton towels separately from other items when possible. To prevent towels from picking up bacteria or other contaminants, don't wash your towels with clothing.
What you add to the wash can affect your towel even after it's washed and dried. Don't overuse detergent, as too much leads to a filmy buildup on the towel that affects its absorbency and fluff. Also, avoid the use of fabric softener for the same reasons. If you want to use it, limit it to every few washes. This will give you fluffier towels.
Always remove your wet towels promptly from the washing machine so they don't have a chance to mildew.
Into the Dryer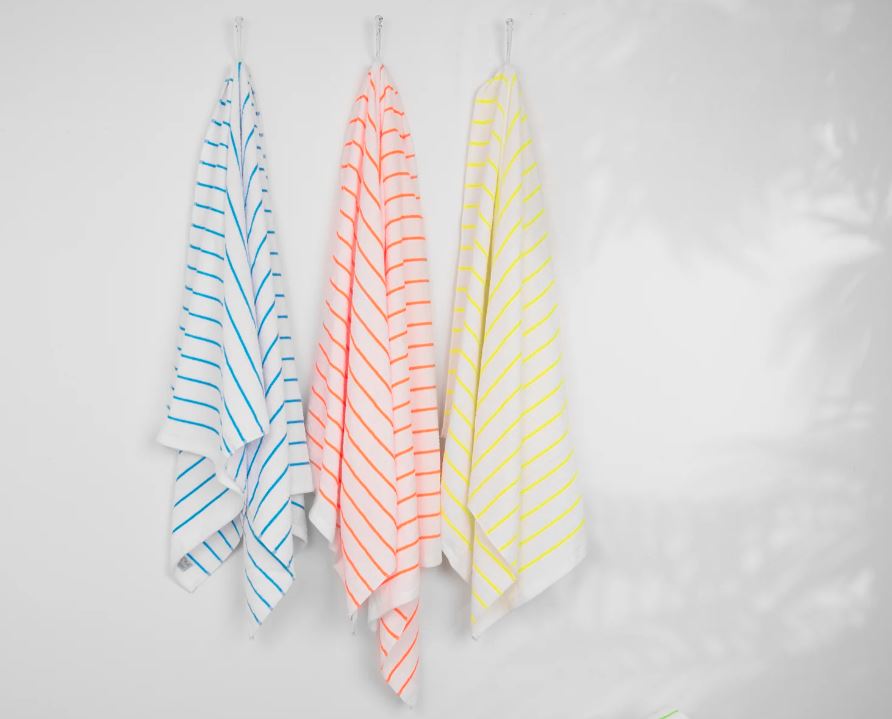 Tumble drying your cotton towels will keep them fluffy and soft. Dry on medium or low heat to avoid damage to the towel's cotton fibers. Don't try to dry too many towels at once as the heavy load will result in towels with less fluff. Small loads will also help avoid overdrying your towels.
We don't recommend regular use of dryer sheets as they leave an oily residue on the Throw in a few new tennis balls to separate and better tumble the towels, or use wool dryer balls which are a natural fabric softener, keeping your towels soft and plush
To avoid mildew or odors, make sure your cotton towels are completely dry before removing them from the dryer. If they are only slightly damp, you can hang them up after removing them to finish drying. Never fold and store damp towels.
To protect your cotton towels' fibers, don't overdry them. You can line dry your towels outdoors, but line-dried towels will be stiff. After bringing them indoors, tumble them in the dryer to soften them up.
Once you remove your towels from the dryer, fold them immediately to avoid wrinkles. Do not iron towels as that will break down the soft absorbent fibers that make your towel so cozy, giving them that luxury feel.
Stains and Odors
Avoid odors by not leaving moist cotton towels in the laundry basket, washer, or dryer. If your towels do develop mildew odor, remove it by running them through a wash cycle, adding a cup of vinegar (no detergent), then wash again normally with detergent. You can also do the same process using a half cup of baking soda. For stains, make a paste of equal parts vinegar and baking soda and apply it to the stain, letting it sit a while before washing.
To brighten and remove odors from white towels, you can use bleach, but use it sparingly to avoid damaging the towel fibers.
Storing Cotton Towels
When storing your towels, make sure to fold them and keep them on shelves or in a linen closet. It's essential to ensure that the storage area has proper ventilation, so your towels remain fresh. Never store damp towels as it can lead to mildew and unpleasant odors. Before putting your towels away, ensure that they are entirely dry.
Buy High Quality Towels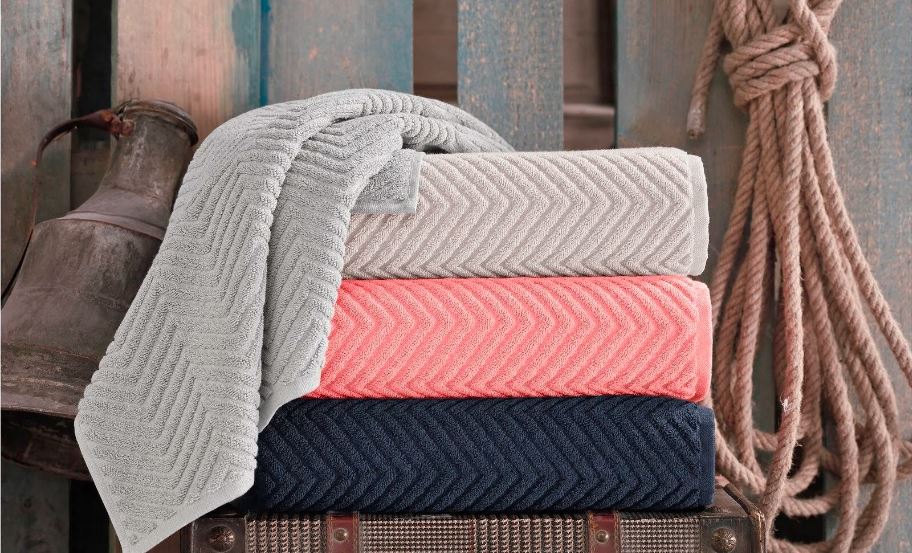 One of the most critical factors that determine the longevity and quality of your cotton towels is the materials used and manufacturing process. Low-quality towels are typically made of short-fiber cotton, which breaks easily, causing the material to thin out quickly, leading to less absorbent towels that feel rough on the skin.
Premium towels made of natural, long-fiber cotton, such as Turkish, Egyptian, or Pima cotton, make soft, thick, and absorbent towels. You can also consider purchasing towels made with ring-spun cotton, which is a process that spins and twists cotton into long, soft fibers that are very durable.
High quality towels are made with reinforced edges and attractive designs, such as a dobby border, that help reduce fraying and keep them looking beautiful on your towel rack for years to come.
For its luxury hotel  towels, Sobel Westex uses only the best quality cotton and state-of-the-art manufacturing techniques, delivering superior quality towels to our hospitality clients worldwide. Now, these luxurious towels are available online to everyone. Take a look at our website to see our collection of high-quality towels and choose your favorite ones to add a touch of luxury to your home.