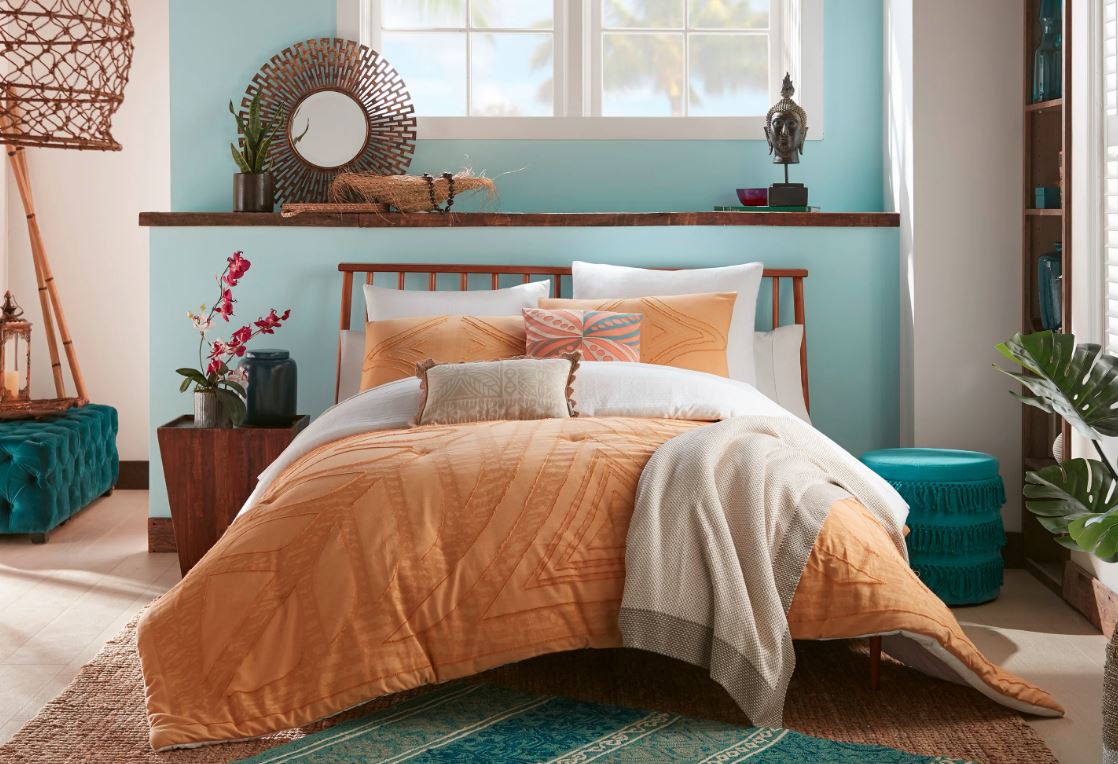 Escape to a Tropical Paradise Every Night with Our Disney-Inspired Island Bedding Set
Summer is around the corner, and many of us are thinking about a great vacation getaway, or perhaps bringing the getaway home with some island bedding. A favorite destination for many is a stay at one of the fabulous Disney Resorts. Disney Resorts have a way of taking visitors away from their daily lives, surrounding them with relaxing and beautiful settings, fun themes and attractions, luxurious accommodations, world-class cuisine, and great service. A resort stay is a great way to refresh and renew. But even if you don't have time to get away, our Disney Resort Home Collection Bedding Sets are a way to bring a bit of the Disney Resort experience home.
Here are the topics covered in today's post:
Have you stayed at any of the Disney Resorts we mention? Which Resort inspired bedding set is your favorite? Please tell us in the comments!
Experience Tropical Dreams at Disney's Polynesian Village Resort with Island Bedding
Perhaps you've enjoyed a stay at a Disney resort and brought home those happy memories. Well, these experiences are one of the inspirations behind our new  Disney Resorts Home Collection that features designs reflecting the spirit of six great Disney Resort Hotels Collection – exotic vacation bedding suited to these hotel themes. Today, we'd like to introduce just one of them to you, the Disney Resorts Home Collection – Island Palms bedding set.
This new Disney Polynesian-themed island bedding is inspired by Disney's Polynesian Village Resort. This peaceful, green oasis, close to Disney's Magic Kingdom, makes visitors feel immersed in the South Pacific's tropical beauty. Filled with the sights, sounds, and colors of the tropics, Polynesian Village Resort delivers an exotic vacation experience close to home. Now, we bring it closer to you with our new Disney Resorts Collection Island Palms bedding set that celebrates the resort with our tropical décor and designs including lovely palm fronds, Tiki symbols, and tropical flowers, all evocative of life in the South Pacific.
Discover the Island Palms Bedding Set: A Tropical Retreat from Disney Resorts Collection
The Island Palms Bedding Set features a soft golden festooned comforter with a striking sheered jacquard palm leaf design, gently evoking a South Pacific sunset over water. Reversed, the comforter displays a white jacquard design interweaving Tiki-style images of natural tropical wonders – ocean waves, sea turtles, and hibiscus and orchid flowers. The comforter for this island bedding, made with 100% cotton, is soft and cozy for year-round comfort. The 5-piece set comes with a matching knife-edge pillow sham and a Euro sham with a French fold. The 7-piece set comes with two each of both pillow shams.
Included with the Island Palms Bedding Set are two decorative pillows. The first is a square pillow, 16" x 16", featuring a multicolor pattern evocative of the lotus flower in sand, teal, and terracotta tones. It comes with a fun flange border, adding a leafy element to sit atop your tropical bedding. Also part of the set is a 12" x 18" horizontal pillow with jacquard design, featuring floral motifs with a sandy background for a beach feel. Topping off this pretty Polynesian pillow design are a jute fringe and rustic cord piping.
Accessorize with a Disney Resorts Collection Legacy Throw: Beachy Linens to Match Your Island Bedding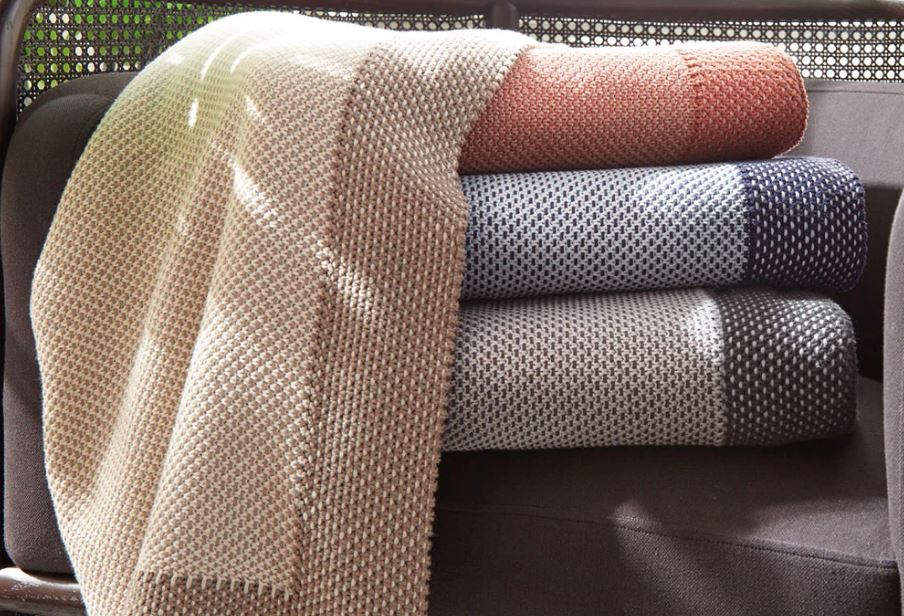 Need something extra for cold nights, or as an attractive throw across the bed, armchair, or love seat? Accessorize your Island Palms Bedding set with a Disney Resorts Collection Legacy Throw in a matching sand color. This Island-inspired throw's piqué fabric of two woven layers has a raised design of patterns, waffles, and cords, featuring a lighter interior and darker borders. This gives the throw a designer look, with more body and weight than a plain weave. This generous 50" x 60" throw will not only look great and complement your South Pacific themed décor, but it will also keep you warm on nights when that warm tropical weather is nowhere to be found.
Our Island bedding will transport you to Polynesian Village. With the Island Palms Bedding Set setting the mood, you will surely dream of warm seas, tropical breezes and the soft sounds of the South Pacific. Check it out, along with our other Disney Resorts Collection Bedding sets and other themed designs at  sobelathome.com