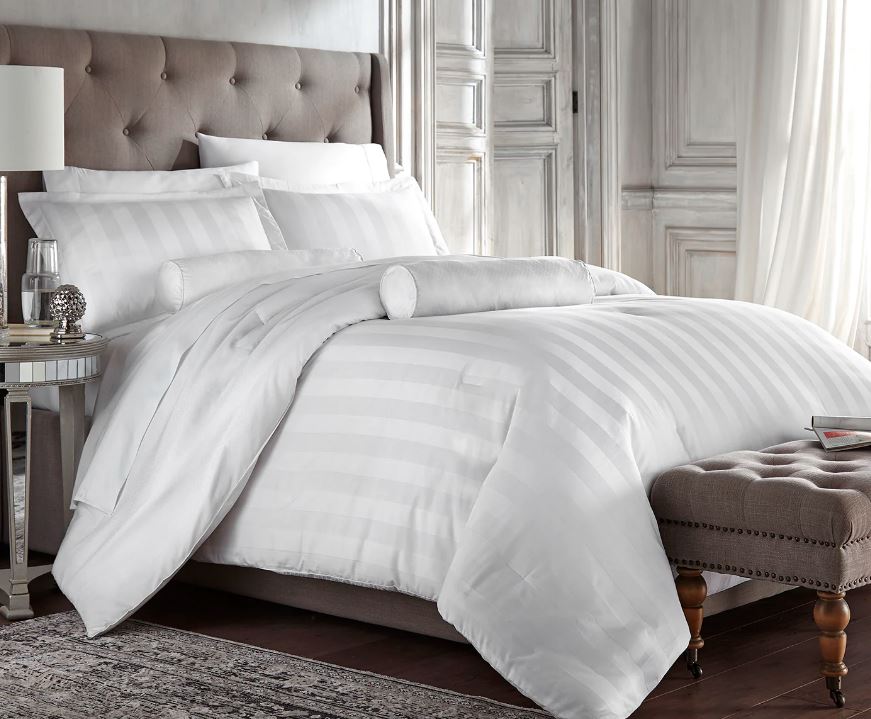 We Bring the World's Best Hospitality Linens to You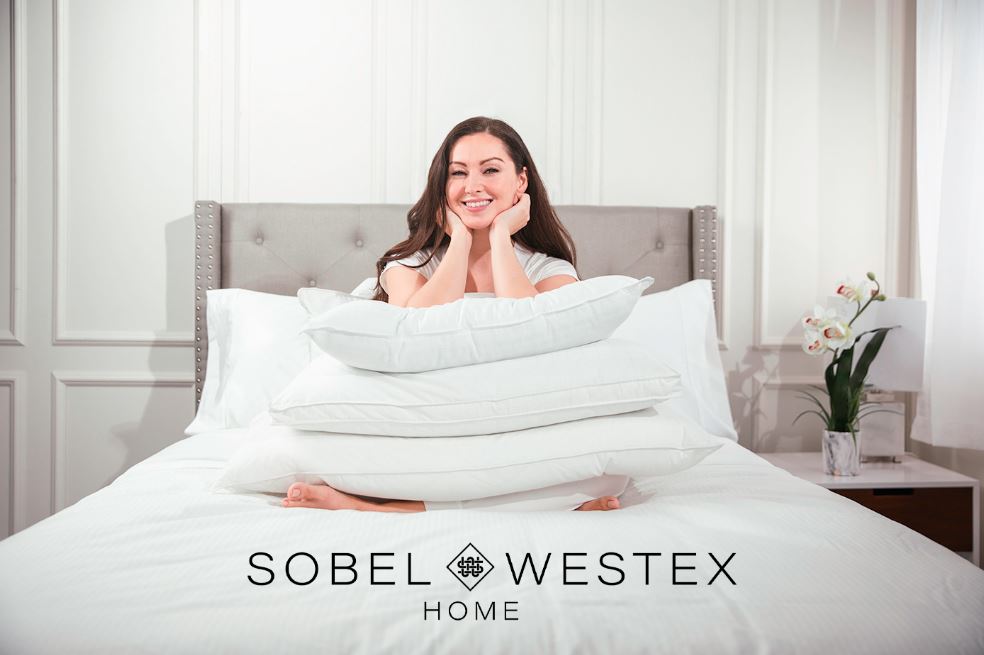 Whether you are on the road, or tucked up at home, it's life's little luxuries that make the difference. Since 1981, our mission at Sobel Westex has been to provide our customers with the highest quality and most beautiful hospitality linens. As a linens manufacturer for the worldwide hospitality industry, we provide luxury hotel quality bedding, bath towels, table linens, robes and pillows. Over the years, our comfortable pillows, cozy bedding, plush bath towels and other products have caught the eye and loyalty of many hotel guests. There was soon a growing demand for the products they enjoyed on vacation to take home and make their own. So, to meet this need, we began offering our best loved hotel linen products to the public through our Sobel Westex Home online store.
Which Sobel Westex luxury linen products are your favorites? Let us know in the comments below!
Manufacturing Beautiful Luxury Hotel Linens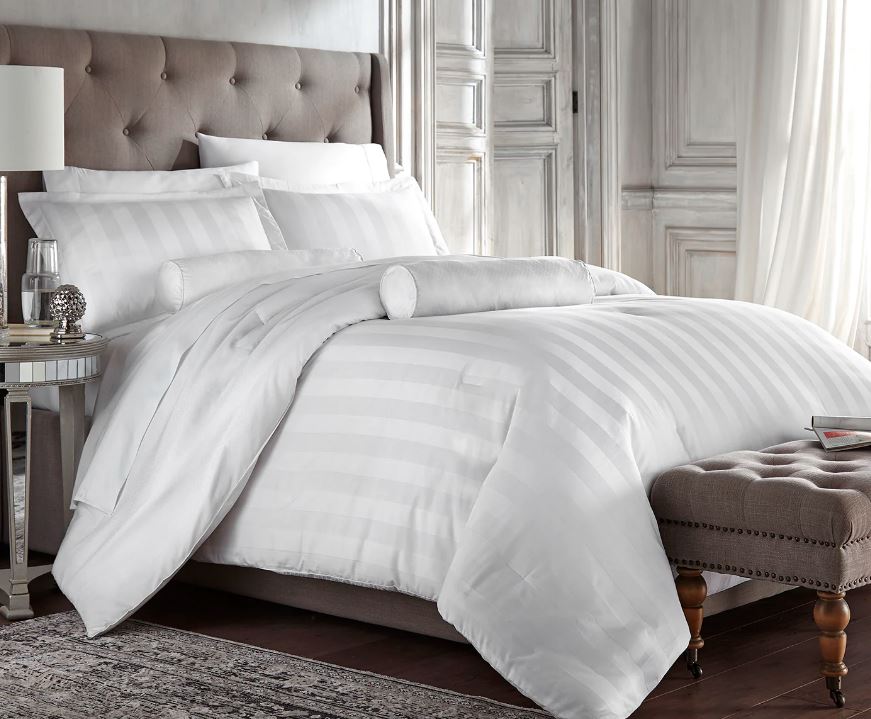 Why are our products in such demand? Our design teams around the world focus on creating beautiful products in a variety of designs, colors and themes that appeal to our diverse range of clients, including some of the world's largest resorts and hotels. We select quality materials, like Turkish, Egyptian, pima or ring-spun cotton. We then weave our materials on state of the art weaving machines at our facilities around the globe. Each product is carefully finished with touches that make it stand out from the rest and increase its longevity, like double stitch seams on our luxury pillows and long fiber cotton for more durable sheets and bath towels.
Each of our hospitality products is meticulously designed for comfort, durability and easy care. After all, our hospitality clients know great hotel linens when they see them. They always hold us to the highest standards so they can consistently deliver that luxury experience to their guests. We listen and work with them to create products that stand out, that wow their customers with extra touches, like our Spa Rest Jacquard Robe that envelopes the guest as they enjoy a spa visit, dip in the pool or just to wrap up and relax after a shower.
We take pride in offering only the best quality products to our corporate partners. And, our customers buying for their own home can be assured they are receiving the same quality products, meticulously produced, for their own use. We also offer these luxury hotel linens in small quantities for those who operate boutique hotels or AirBnB properties.
Sobel Westex Hospitality Linens Online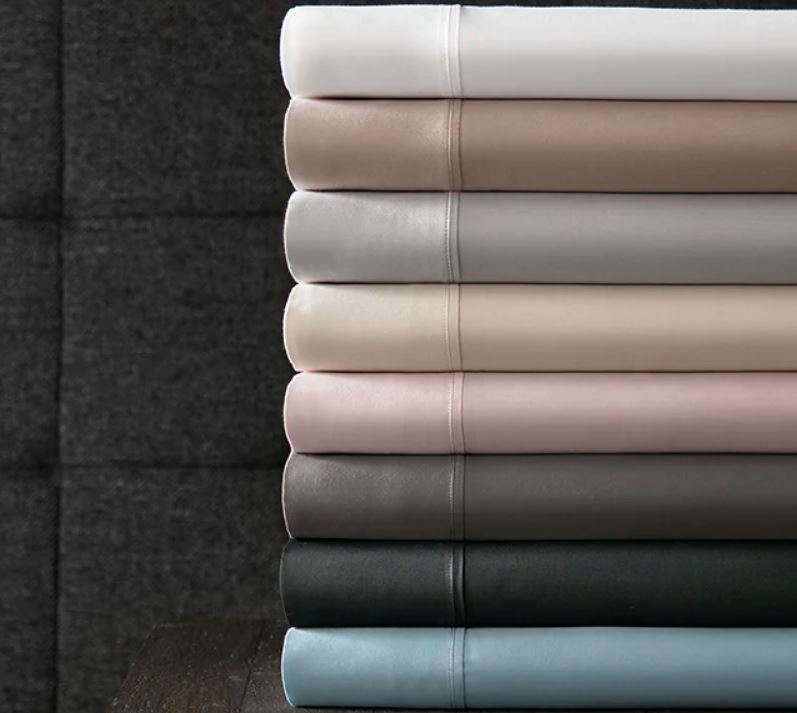 If you're a small business owner, Sobel at Home is a great place to shop for your hotel, bed and breakfast, or AirBnB rental needs. You'll find fine table linens, hotel bedding, hotel pillows and bath towels at affordable prices to help you give your guests the luxury experience they deserve. Our luxury hotel linens are easy care and durable, making them a great choice for your busy establishment. We are adding new lines and products regularly, so check back for new offerings any time you want to replace or upgrade your current linens. Many small hospitality businesses enjoy our full line of hotel bedding, luxury towels, and bath products to enhance their establishments with a unique and stylish look and a beautiful, relaxing feel that makes guests feel right at home. And of course, these products are available to individual shoppers for home use as well.
New Themes and Exciting Partnerships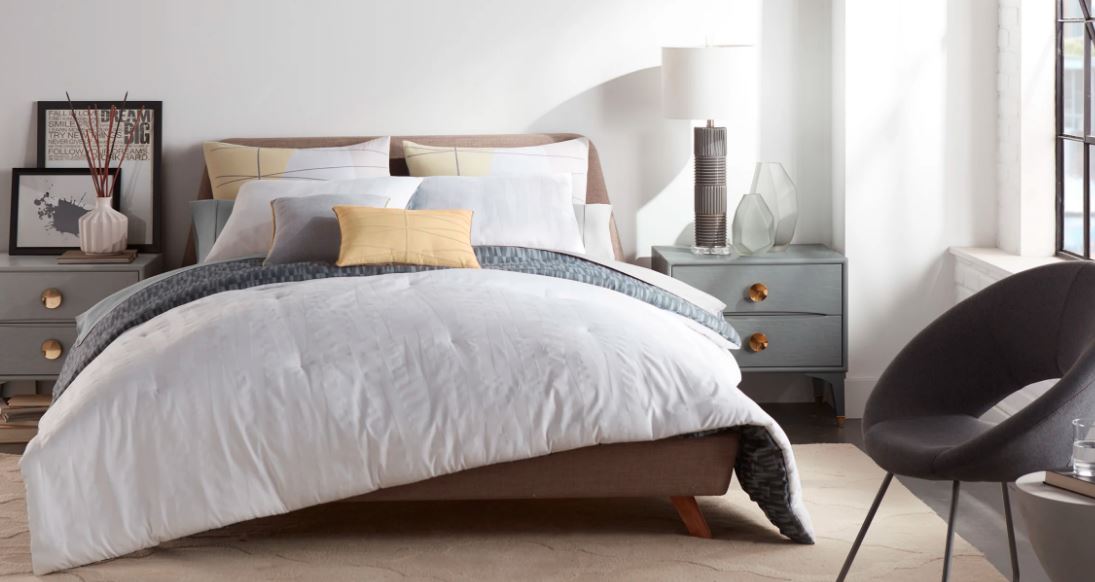 Being a leader in the hospitality linens industry means Sobel Westex has never stopped innovating to bring exciting new offerings to our customers. In collaboration with some of our hospitality and entertainment partners, we've recently introduced some really exciting new themed hotel bedding collections. Available to everyone, these collections have gained a following and fans are snapping them up. Here are some current and upcoming themed bedding collections:
Star Wars™ Collection – This best seller collection includes four sophisticated and stylish bedding sets and accessories that are beautiful in their own right while being true to their select Star Wars™ themes: tech-focused Astromech, sunlight and desert-themed Tatooine™, the contemplative subtlety of the Jedi™ collection, and the stunning shadow and light contrasts of the Dark Side.
Disney Collection – We're excited about the recent introduction of these beautiful Disney Resort themed bedding sets, now available, including the Metropolitan Collection, reflecting the sophisticated Disney's Contemporary Resort, the Zulu Collection, reflecting the jungle themes of Disney's Animal Kingdom Lodge, Disney's Polynesian Village Resort-inspired Island Palms Collection, and the sleek styling of the Garden Trellis Collection, inspired by Disney's Grand Floridian Resort.
Hard Rock Collection – featuring themes from the famous hotels, enjoy the bold Diva or restful country-style Dakota Sky Collections, and check out the soft and smooth 100% cotton sateen Hard Rock guitar-themed hotel sheets, available in a variety of colors.
We will soon be introducing our new Travel and Leisure collection, with themes from more of the world's greatest resorts. Transform your bedroom into an exotic oasis,with a theme from just about anywhere around the world. Check back for this and more as we continue our collaborative work to bring you new and exciting themed bedding sets for your home or guest establishment.
Customer Favorite Pillows, Sheets and Bath Towels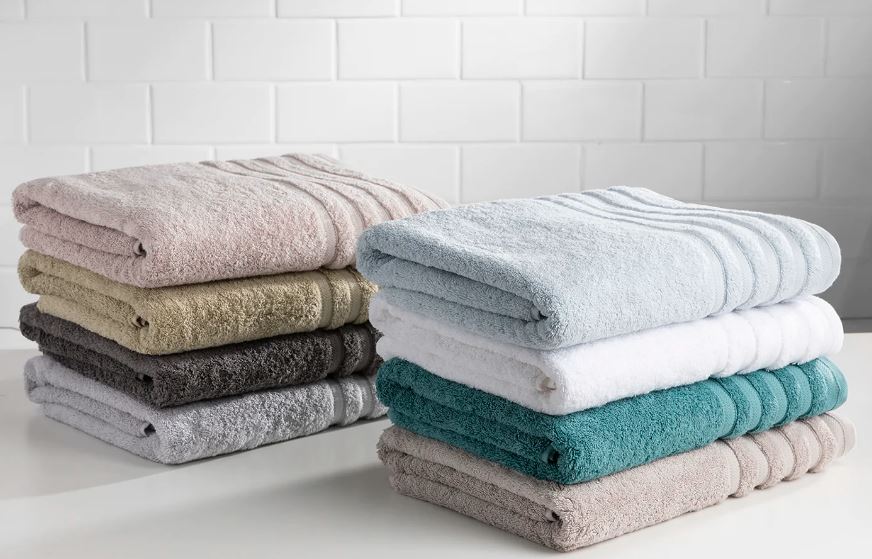 At Sobelathome.com, some of our hotel bedding products have developed a devoted following as travelers have asked how they get the same amazing comfort and restful sleep they experienced at their vacation hotel or resort right at home. Here are some favorites:
Sahara Nights Pillow – our long time best seller, this soft-medium gel-filled luxury pillow feels like down and cushions your head as you sleep.
Four Piece Luxury Resort Jacquard Sheets – 10% cotton hotel sheets with pretty jacquard design, these have deep pockets for easy bed-making and come in a variety of colors.
Six piece Turkish Cotton Towel Set with T600 thread count, these amazing towels are extra plush and absorbent, and beautifully detailed with a classic dobby border.
When you are looking for quality and luxury in your linens, there is no better place to turn than industry-leading Sobel Westex. And now, it's easy to shop for your favorite hotel pillows, luxury bedding and bath linens at sobelathome.com where there's always something new and exciting.