Discover the skincare benefits of using soft face washcloths. These velvety cloths offer gentle exfoliation, enhanced lathering, and hygienic cleansing, making them essential for a radiant complexion. They are also eco-friendly and economical. Proper care involves regular replacement, avoiding mildew, and washing without bleach or fabric softener. Choose quality cotton washcloths for a soft, hypoallergenic, and durable option. Explore Sobel Westex's cotton towel sets for a luxurious skincare experience.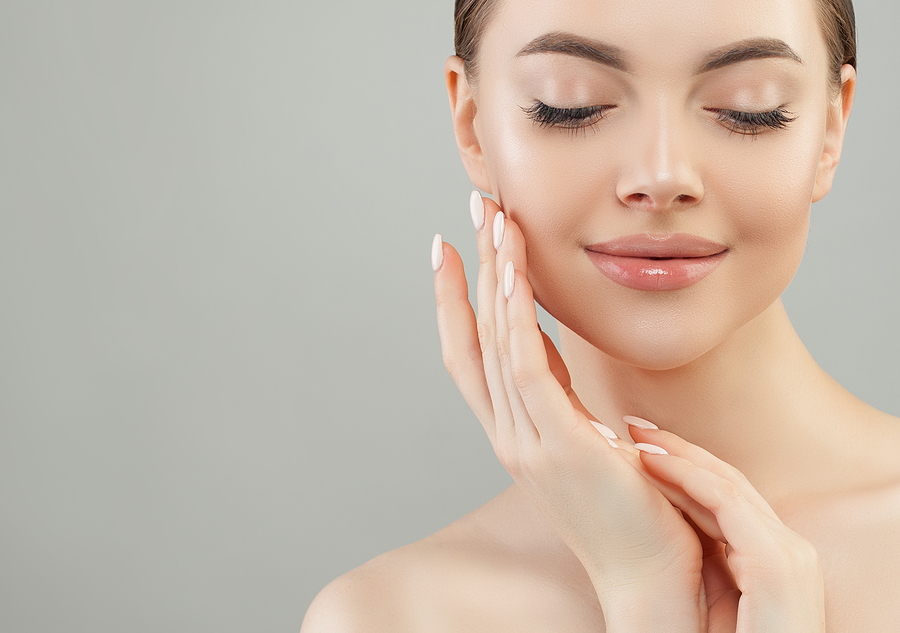 Here are the topics we will cover:
Have you tried using soft face washcloths in your skincare routine? What benefits have you noticed? We'd love to hear about your experiences in the comments below!
Why Choose Cotton Face Cloths?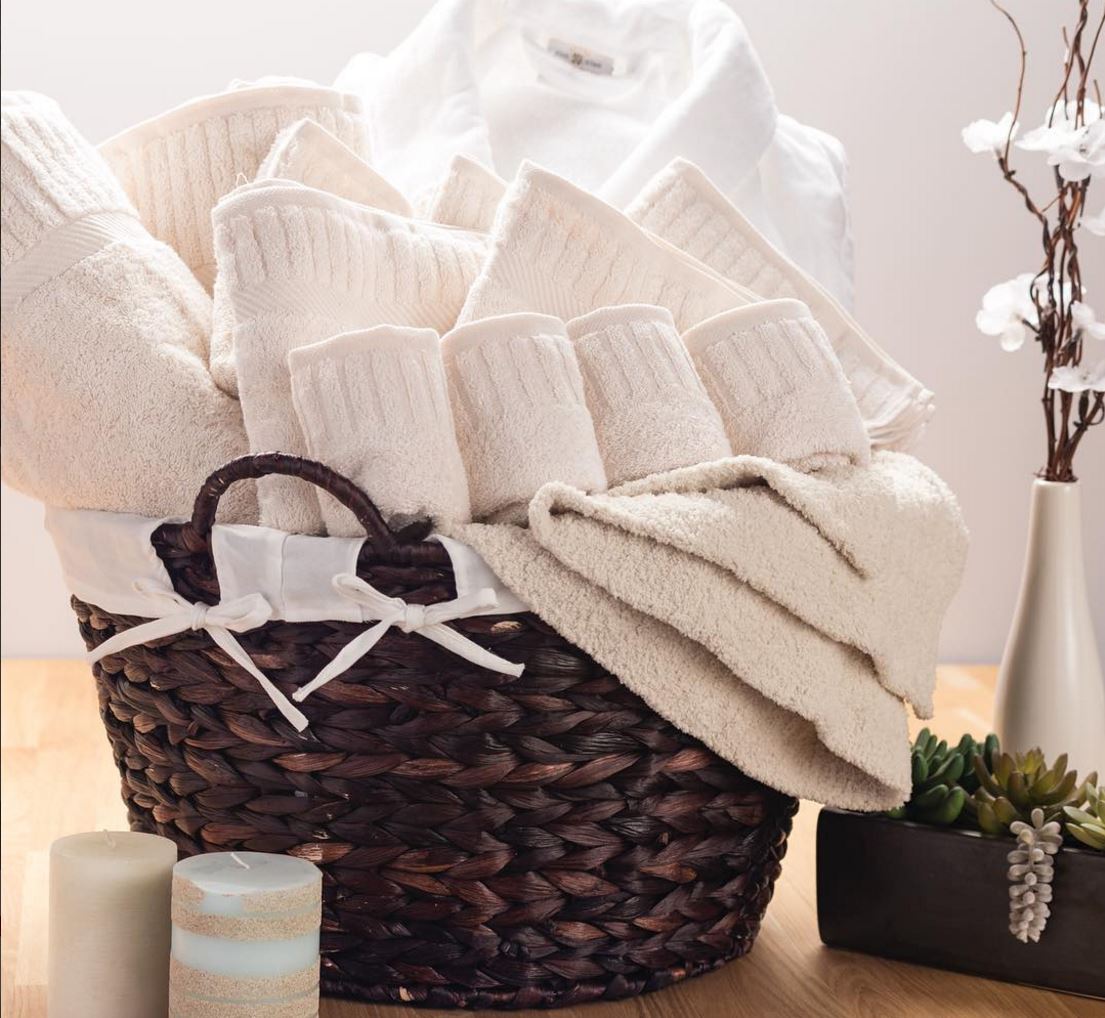 When it comes to elevating your skincare routine, we often focus on a multitude of products designed to cleanse, exfoliate, moisturize, and tone the skin. However, have you ever stopped to consider the humble washcloth that you use every day? Soft face washcloths, in particular, can be your skin's best friend, offering a luxurious and gentle way to maintain the freshness and cleanliness of your skin. Incorporating soft face washcloths into your daily routine can be a game-changer for your skincare regimen, enhancing your overall experience and delivering healthier, smoother skin.
Using soft face washcloths isn't just a matter of luxury; it's a premium skincare essential. These velvety-soft cloths offer several advantages that go beyond what typical washcloths provide. In this article, we'll delve into the world of soft face washcloths and explore the reasons why they're a must-have for your skincare routine. From exfoliation to better lathering and hygiene, we'll uncover the secrets of achieving radiant skin with the simple addition of these delightful washcloths.
How Using a Washcloth Helps Your Skin
Gentle Exfoliation: Soft face washcloths are designed to be gentle on your skin, making them ideal for exfoliation. They help remove loose, dead skin cells from the surface as you cleanse, leaving your skin with a radiant glow. This process invigorates your skin and reveals younger, fresher skin cells.
Enhanced Lathering: Regardless of the soap you use, soft face washcloths are excellent for creating a rich lather. The soft woven fibers of these washcloths help build up a generous lather, allowing the soap to penetrate deeper into your skin for a more effective cleanse. This means that you can remove more dirt, excess oil, and makeup, leaving your skin cleaner and healthier.
Hygienic Cleansing: Soft face washcloths excel at picking up and removing dirt and germs from your skin. They do this more effectively than using facial wipes or simply applying soap with your hands. This advantage is particularly valuable for those prone to acne breakouts as it helps maintain clearer, healthier skin.
Economical and Sustainable: Unlike expensive facial cleansers and disposable face wipes, soft face washcloths are reusable. Eco-friendly washcloth materials can be paired with your favorite soaps and will last a long time. This not only saves you money but also reduces waste, making them an eco-friendly choice.
It's important to use soft face washcloths with care to avoid any irritation to the skin. Opt for high-quality, natural cotton face cloths, as they are gentle on the skin. Thin, rough, or synthetic materials can be harsh and abrasive. To prevent the growth of bacteria, remember to hang your washcloth to dry after each use. For the cleanest and healthiest results, replace your washcloth with a clean one at least every few days.
Caring for Your Soft Face Washcloth
To ensure you get the best results from your soft face washcloths and maintain their quality, it's essential to keep them clean and fresh after each use. Whether you use your soft face washcloth regularly with facial products to remove makeup or simply for lathering with a gentle soap, here's how to care for them properly:
Regular Replacement: For the healthiest and most effective clean, it's advisable to use a fresh and clean soft face washcloth each time. Damp washcloths have the potential to retain soil, makeup, and harbor bacteria, which could lead to skin issues. To make this easy, keep a stack of your favorite washcloths on hand, so you can conveniently replace them frequently.
Preventing Mildew and Odors: Just like with wet towels, it's important to prevent mildew and moldy odors from developing on your soft face washcloths. After using a washcloth, hang it to dry overnight before placing it in the laundry bin. This step helps maintain their freshness and extends their lifespan.
Reusing Washcloths: If you've lightly used your soft face washcloth and want to reuse it a few times before washing, rinse it thoroughly in warm water after each use, and then hang it to dry. This practice helps remove any residual soap, makeup, or dirt, making it more suitable for subsequent use.
Laundering: When it's time to wash your soft face washcloths, use the washing machine with warm water and a gentle detergent. If you want to ensure all residue is thoroughly rinsed away, include an extra rinse cycle. However, avoid using bleach, as it can degrade the fabric of the washcloth. Similarly, refrain from using fabric softener, which can leave a residue on the fabric, making it less absorbent.
Drying: To protect the soft fibers of your soft face washcloths, either dry them on a medium heat setting in the dryer or hang them to air dry. This choice will help maintain their plush texture and durability.
Storage: Store your clean soft face washcloths and towels in a well-ventilated area to prevent the growth of mildew. Proper storage ensures they remain fresh and ready for use whenever you need them.
By following these care guidelines, you can extend the life of your soft face washcloths and continue to enjoy the luxurious and effective benefits they offer for your skincare routine.
Choosing Quality Soft Face Washcloths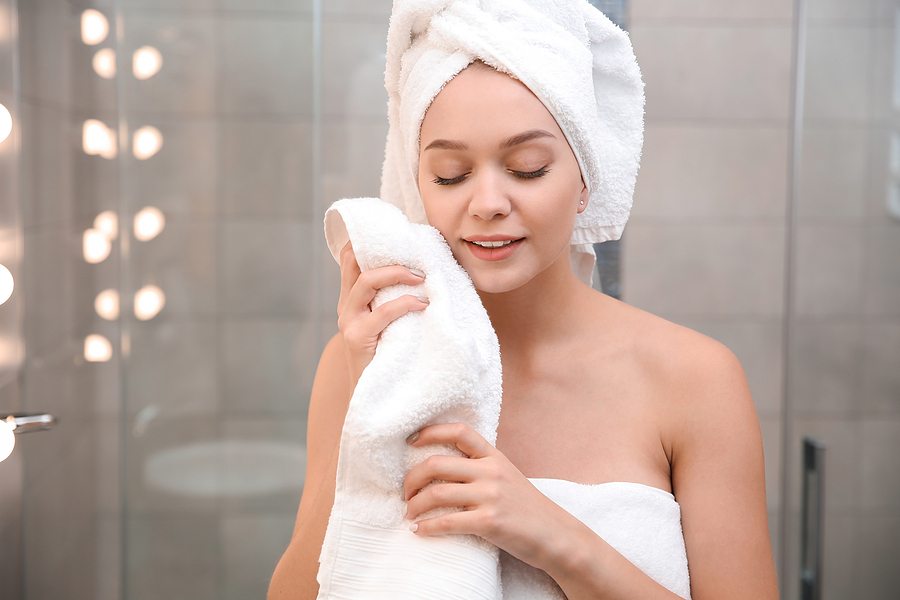 Selecting the right washcloth can significantly impact your skincare experience. Washcloths come in a variety of materials, including natural and synthetic options such as cotton, microfiber, bamboo, hemp, and linen. Each material has its advantages, but for the perfect balance of softness, comfort, and cleanliness, we wholeheartedly recommend cotton washcloths.
Why Choose Cotton Washcloths?
Cotton washcloths offer several compelling reasons to make them your go-to choice over other face towel options:
Hypoallergenic: Cotton is known for its hypoallergenic properties, making it ideal for those with sensitive skin. It's gentle and unlikely to cause skin irritations, making it a top pick for a soft, comfortable cleansing experience and an inexpensive alternative to hypoallergenic face wipes.
Natural Softness: Cotton is naturally soft, offering a luxurious feel against your skin amongst other skin-friendly fabric options. Its innate softness ensures a gentle touch, which is crucial for a soothing skincare routine.
Excellent Absorption: Cotton washcloths, often woven as terry cloth with looping fibers, excel at lathering up well and are exceptionally absorbent. This means they can efficiently remove dirt, oil, and makeup, leaving your skin refreshed and clean.
Durability: Quality cotton washcloths are built to last. They are easy to care for, maintain their softness and durability over time, and can withstand frequent use.
Color Variety: Cotton washcloths are available in a wide range of colors, allowing you to choose options that match your personal style or even coordinate with your bathroom decor. Many are available as part of matching luxury bath towel sets for a cohesive look.
Selecting the Right Size and Style
Washcloths come in various sizes and styles to suit different purposes. Smaller washcloths are particularly well-suited for Facial cleansing cloths, as they offer precision and ease of use. On the other hand, larger washcloths are more practical for bathing and showering, providing ample coverage and a satisfying cleanse.
Here are two of our top picks from Sobel Westex that include soft, high-quality cotton washcloths and bath linens for sensitive skin, designed to enhance your skincare routine:
Sobel Westex Home 12-Piece Hotel Towel Set: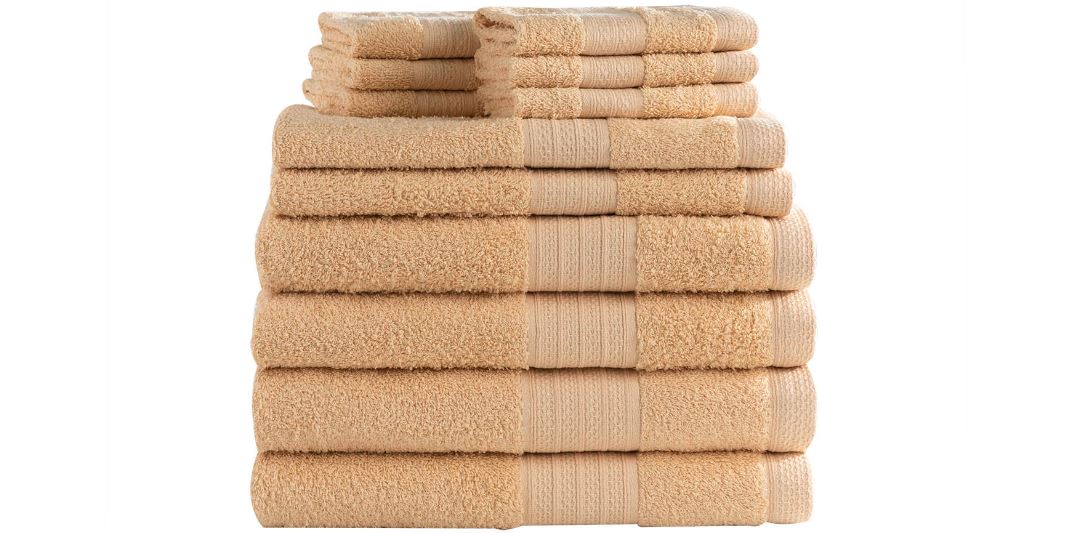 The Sobel Westex Home 12-Piece Hotel Towel Set is one of our most popular towel and washcloth sets. This comprehensive set features 100% ring-spun cotton washcloths known for their softness, absorbency, and durability. It includes six washcloths, two hand towels, two bath towels, and two extra-large bath sheets, all enhanced by a dobby border for an attractive touch. Available in various designer colors, this set offers both luxury and functionality.
Sobel Westex Hotel 6 Piece Turkish Towel Set: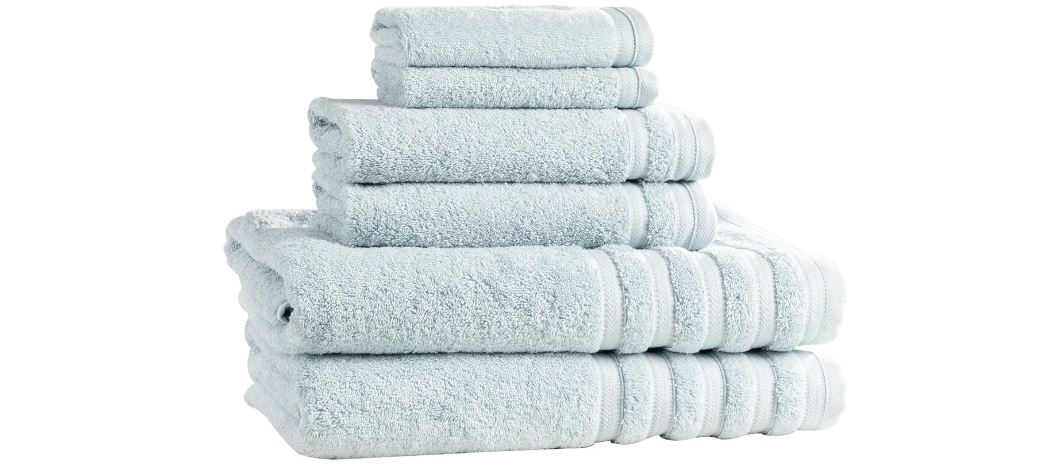 The Sobel Westex Hotel 6 Piece Turkish Towel Set made from 100% Turkish cotton, offers plush soft washcloths and towels, designed to deliver a resort spa-like experience. They are highly absorbent to dry you off quickly after a shower or bath.Highly absorbent and available in multiple stylish colors, this set provides the perfect blend of luxury and practicality. This luxury towel and washcloth set comes in a variety of colors, including Bright White, Charcoal, Light Blue, Sage Green, Smoke Dust, Sterling Silver, Rainy Day, and Lunar Rock.
Choosing the right soft face washcloth can elevate your skincare routine to new heights, ensuring that every cleanse is a pampering experience for your skin.