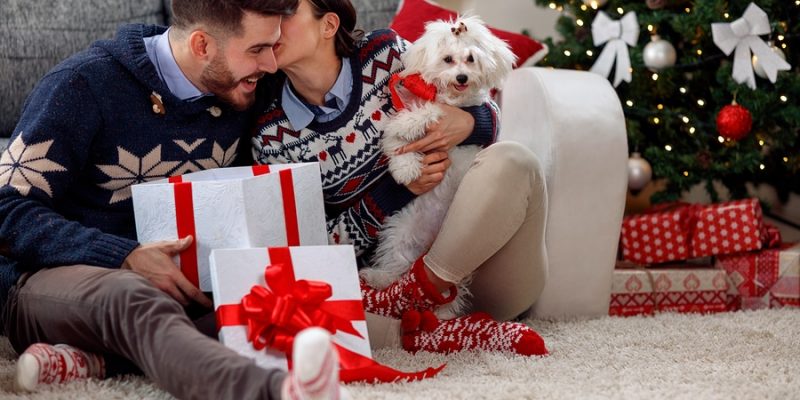 Bring Fuzzy and Warm Home for the Holidays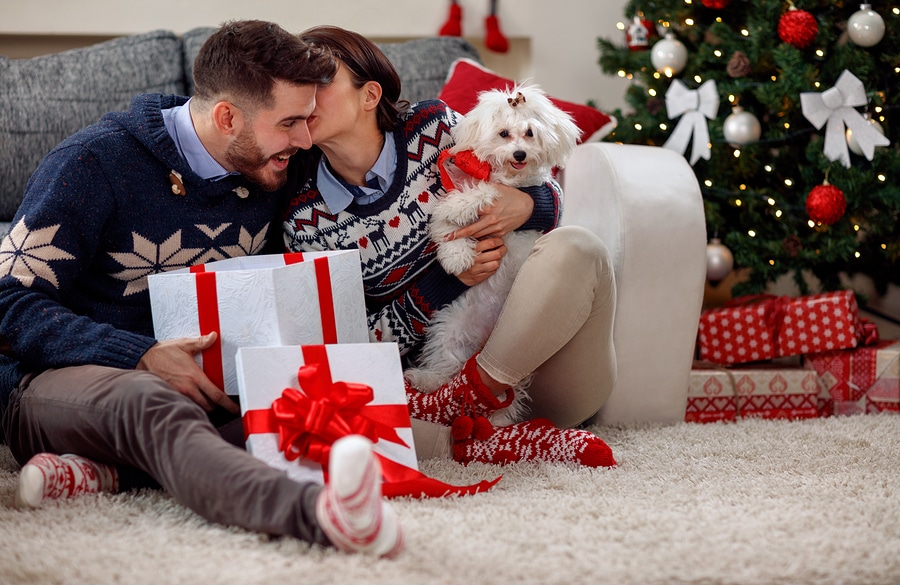 Except for maybe a puppy, nothing is cuddlier for the holidays than a brand new, cozy and warm luxury spa robe. At Sobel  Westex, a leading provider of quality linens, pillows, and robes at the world's best luxury hotels and resorts, decades of experience have gone into creating these elegant and comfortable spa robes that are both stylish and incredibly cozy and comfortable. The gift of a well-crafted Sobel Westex robe this holiday season will create warm memories year-round. Here are some of the reasons to give the gift of a Sobel hotel-quality bathrobe this year.
Have a Spa Day Every Day in a Luxury Robe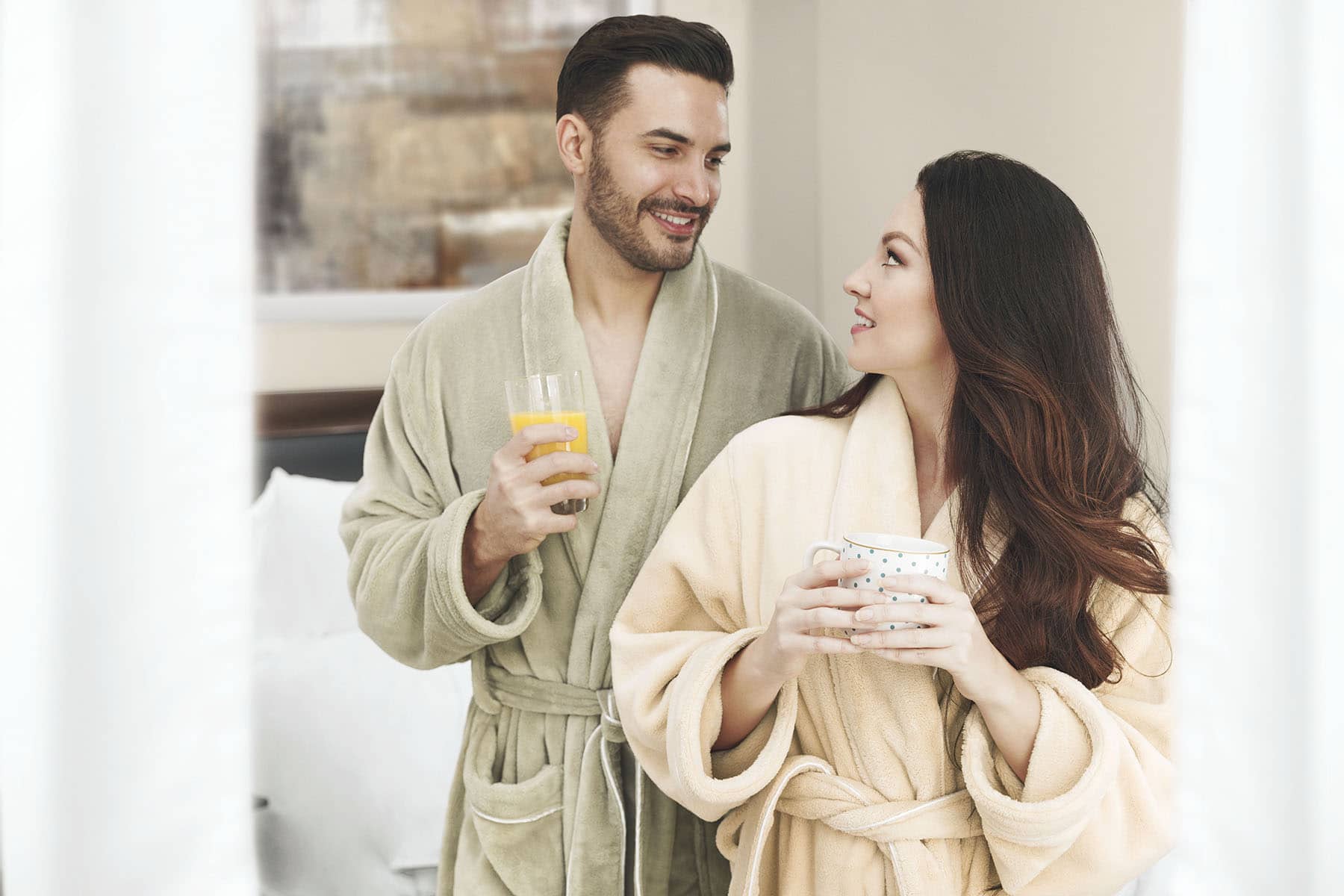 A Sobel luxury robe provides that comfortable relaxation you get from a spa or luxury hotel visit right at home. The plush and luxurious feel of these robes is one of the main reasons why Sobel is one of the top brand choices of luxury resorts around the world. The robes are perfect for lounging by the fireplace on a lazy Sunday or at the end of a long workday. Your loved one will think of you every time they slip into this robe in the coming year.
Sobel Westex Luxury Spa Robes are Crafted for Comfort and Durability
A Sobel robe can be enjoyed for many years to come. You won't only love the extra-plush and ultra-soft feel of the robe. These expertly designed robes are made with the best quality materials and crafted in state of the art facilities to meet the high standards of the best hotel, cruise and resort companies around the world. A Sobel Westex robe is a gift that is sure to endure long after the holiday season has come and gone. All our robes are built for comfort and durability and are perfect as informal wear whether lounging after dinner, at play at the pool or working from home.
Add Calm and Relaxation to your Life Year-Round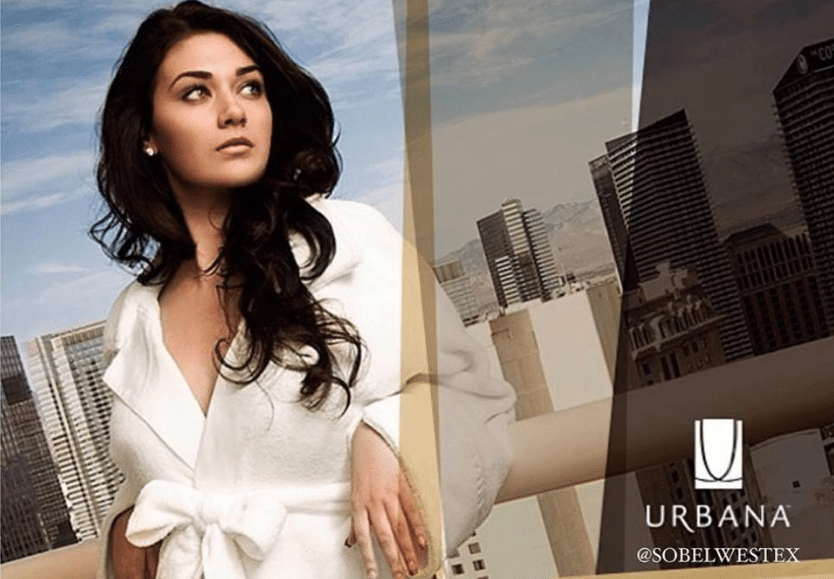 A luxury robe makes it easier to manage those chilly mornings and will help your loved one feel cozier on a cold evening. A comfy robe makes life easier when you have morning tasks to accomplish, such as grabbing the paper or letting out the dog, but you are not quite ready to get dressed for another busy day. A hotel quality bathrobe is a classy and stylish gift that can be used for many different purposes around the house, including snuggling up in front of the fireplace or to watch a movie.
Sobel Hotel Spa Robes Make Great Christmas Gifts
You can truly make this a romantic holiday to remember by gifting Sobel robes to the loved ones in your life. From our kimono-style Tranquil Urbana Robe for the VIP in the home, to the soft and durable classic Five Star Robe, a Sobel robe is sure to impress. Make this a holiday that your loved one will cherish for years to come with the gift of a stylish and luxurious bathrobe. Browse our Sobel Westex luxury resort and spa robes to find the one that's just right for your holiday shopping list.
Save on Spa Robes During our 25% Sitewide Holiday Shopping Spree (Dec 7-13)!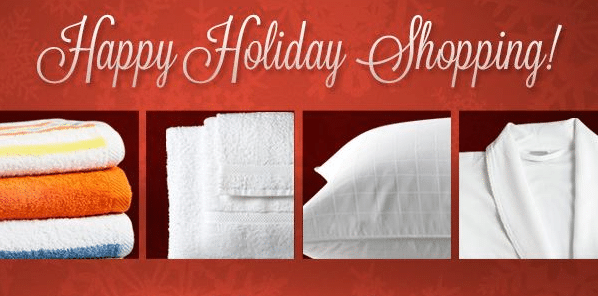 Save big on your robe purchase at our December Sale Holiday Shopping Spree December 7-13, 2017 when everything on our website is 25% off. Pick up one of these stylish spa robes and a pair of slippers for your loved one to snuggle in, or treat yourself. Still more people on your list? Add a luxury hotel style pillow that will help anyone sleep like a baby. Then give the gift of their own year-round holiday resort at home, with a selection of our luxurious hotel quality sheets, plush hotel towels and cozy blankets. There's something for everyone at Sobel at Home for cozy and warm holidays and all year round.