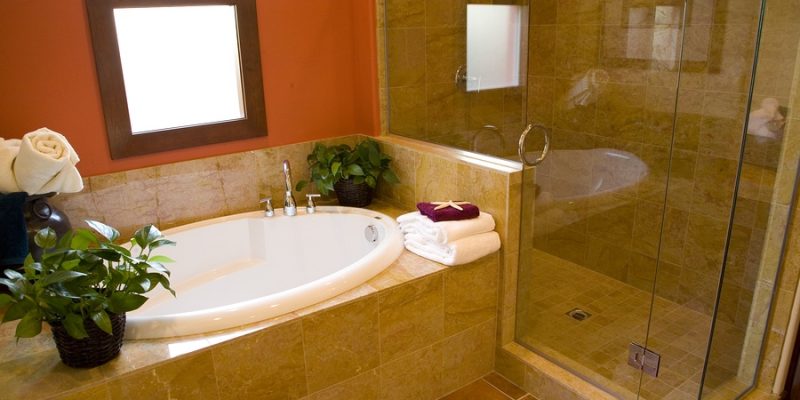 Create a Luxury Hotel Bathroom Experience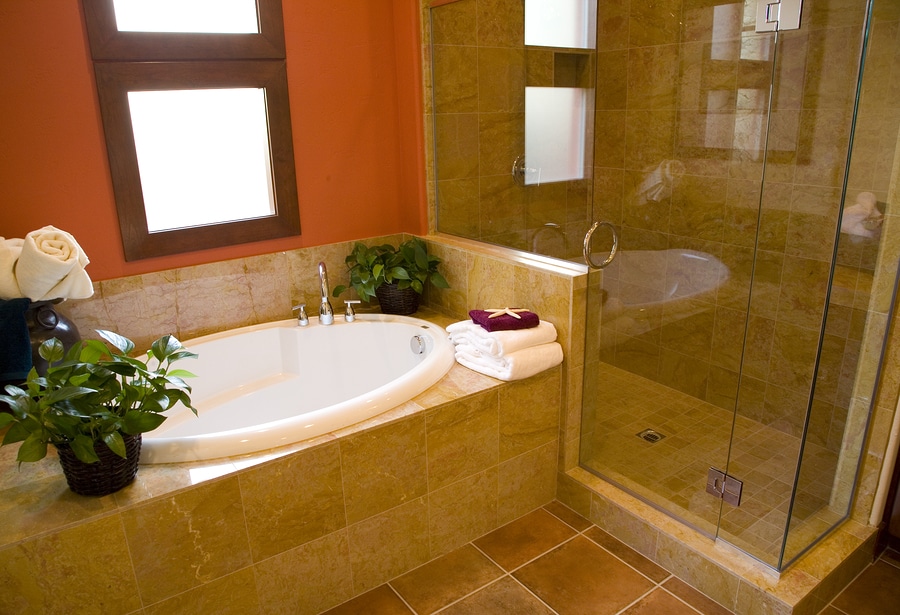 It's the holidays, and for many of us, that means guests staying over for family get-togethers or visits from distant friends. To celebrate, your home is decorated in seasonal fashion and your best culinary effort is in the oven.  Your home is sparkling clean, the pantry and bar stocked for celebration and your guest bedroom is ready. You placed brand new sheets on the bed, provided extra pillows and hangers, made sure there was plenty of drawer space and even added a flower arrangement to the sitting area.
But what about the guest bathroom? Though it's often forgotten, remember that most of us spend a lot of time every day in the bathroom. You can make it a pleasant and relaxing place for your guests to take a few minutes to relax and restore their energy in between busy festivities.
Bring a Little Luxury to your Guest Bathroom
As a luxury hotel traveler, you know that, along with a welcoming hotel bedroom, the bathroom plays a big role in your overall impression of the property. Smell that silky, lightly-scented soap and fragrant, refreshing shampoo. There's often a few "I forgot" items, like the extra razor and toothbrush. And, of course, you get those extra fluffy, soft towels that cuddle you after a shower or bath, and a plush bathrobe and cushiony-soft slippers to wrap up in.
So, this holiday season, give the guest bathroom that added touch, to help your guests – even the demanding ones – feel a little more luxurious and a little more at home with a few extra touches in your guest bathroom for their enjoyment.
Ways to Prepare your Guest Bathroom for Holiday Guests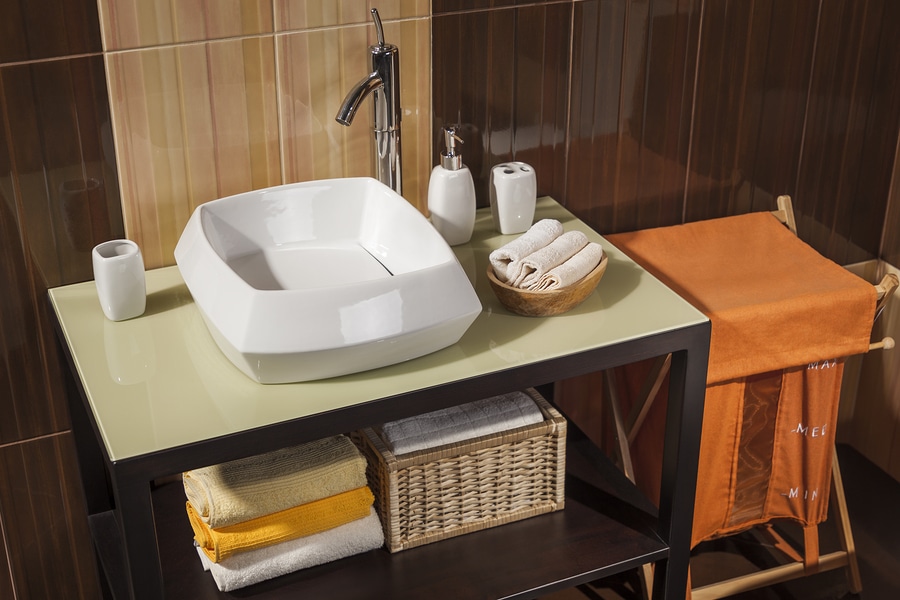 Here's a list of ways to prepare your bathroom for your important holiday guests:
Clean and shiny.

 Your bathroom should feel new and fresh to your guest, like a hotel bathroom. So, for starters, make your bathroom hotel-spotless clean. It'll make your guest feel comfortable and all your added amenities and touches will look and smell even better.

Out with the old, in with the new.

If you have a shower curtain or mat, get rid of them. Freshen up with something bright and new. Provide a new trash can and even a hamper, which provides your guests a convenient, temporary place for their dirty laundry. Place a new liquid hand soap for a quick wash up and a few hand towels close by for convenience.

Have bathroom fully stocked with things they'll need.

Besides the standard extra towels and rolls of toilet paper, your guests will enjoy a few extra things that they enjoy at home. And, your guests may feel embarrassed to ask in case they forgot something, so help them out by stocking a few spare items. They'll be very appreciative of your thoughtfulness.  So what should you have on hand that your guests might need?

New toothbrush and toothpaste

Toothpicks or floss

Razor and shave cream

New hairbrush/comb

Spare blow dryer

Basic, quality shampoo and conditioner

Non-prescription medicines for minor issues, such as aspirin and antacids, as well as bandaids

Your choice of extra-special touches like scented body soaps, hand lotions, bath oils.

Set the mood.

Provide a scented holiday candle and maybe a little holly here or there, just enough to remind guests that it's the holiday season, but not too much to be a distraction. Your aim is relaxation, not disruption.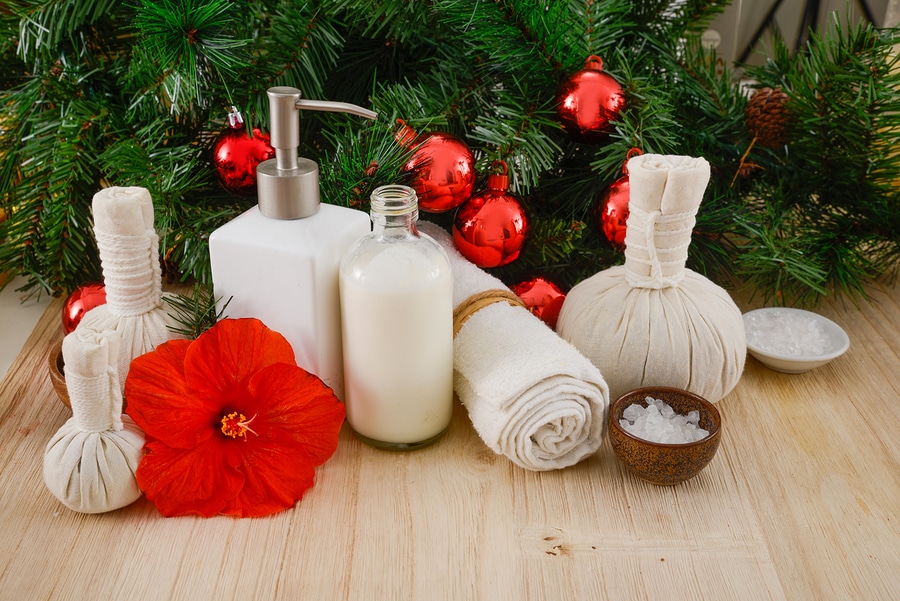 Hotel Quality Towels and Robe for that Extra Special Touch
Remember what you wanted most to bring home from your luxury hotel bathroom? Of course – you wanted the fluffy, plush towels, the soft robe and those cushiony slippers! Your guests will appreciate the same feeling of luxury and warmth with hotel quality towels and authentic spa robe and slippers. Stock your bathroom with the same hotel quality you love and
Affordable luxury at your fingertips, Sobel luxury hotel bath sets are the same wonderful hotel towels you remember from your luxury hotel or resort stay. They are of the highest quality, plush, soft and luxurious. These luxury towels are 100% ring-spun cotton for comfort and absorbency and woven on state of the art equipment for quality and durability. Choose from a number of stylish bath sets to match your bathroom decor and tastes.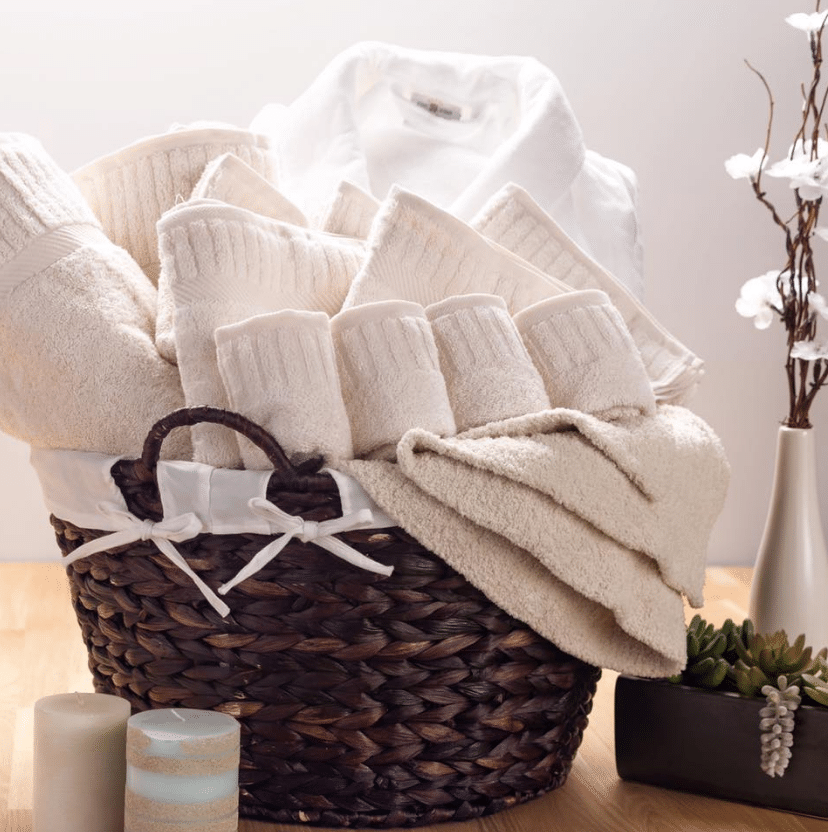 After a bath or shower, your guests will feel at home in a luxurious bath robe and comfy, spa-style slippers. Provide a fresh, warm bathrobe for them. Sobel Westex spa quality robes and slippers are perfect to help your guests fully relax and feel toasty warm to avoid early morning chill or after a long day of socializing. Available in a number of trendy styles and textures, these robes are all designed to look good and feel great, whether for lounging or dropping by the kitchen for breakfast.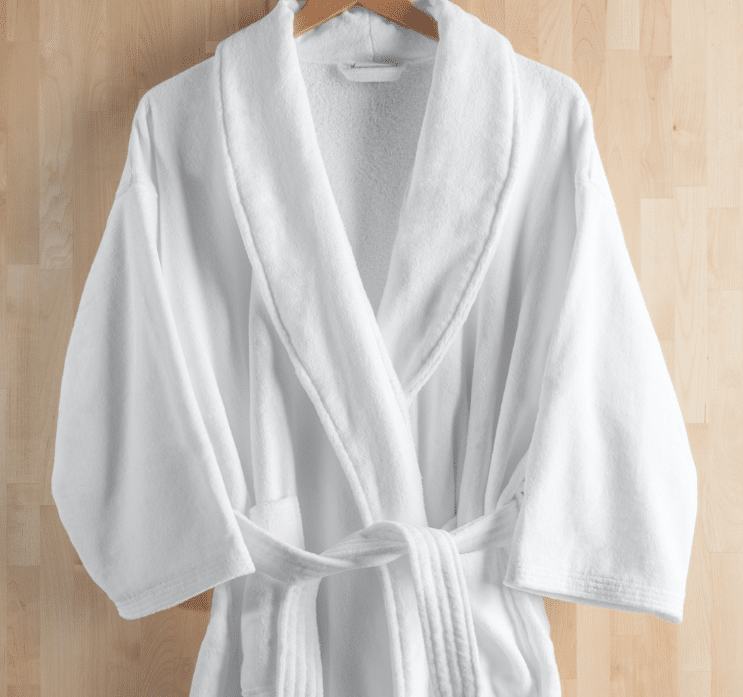 With a little effort, you can help your guests enjoy their stay in a cozy guest room and a bathroom they can fully enjoy. And you can enjoy the same quality amenities in your own bathroom all year round. Find the very best hotel linens and towels at sobelathome.com and bring luxury home.