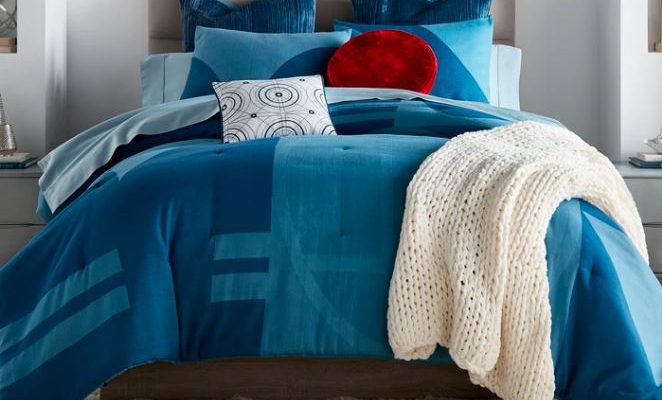 Our exciting new Star Wars™ Collection has something for every Star Wars™ fan, and for anyone who loves beautiful, quality bedding that offers an exciting new look to brighten up any bedroom. With four distinct Star Wars™ themed bedding collections, anyone can bring home a set that reflects their favorite Star Wars™ character, or buy more than one themed bedding set and give the whole family bedrooms that are out of this world.
Of course, R2-D2™ is among everyone's favorite droids. To celebrate this wonderful character, Sobel Westex designed the Star Wars™ Astromech collection, a bright, cheerful reflection of the joy the little guy brings to the Star Wars™ world. The spirit of faithful R2-D2™ is artfully recreated in our Astromech bedding collection fabrics and forms. The metallic blues and rounded designs of this stunning collection will catch the eye and help you recall the movie character's spirit and adventures.
A Touch of Tech in Ultra Soft Comfort
Star Wars™ Astromech 7-piece Comforter Bedding Set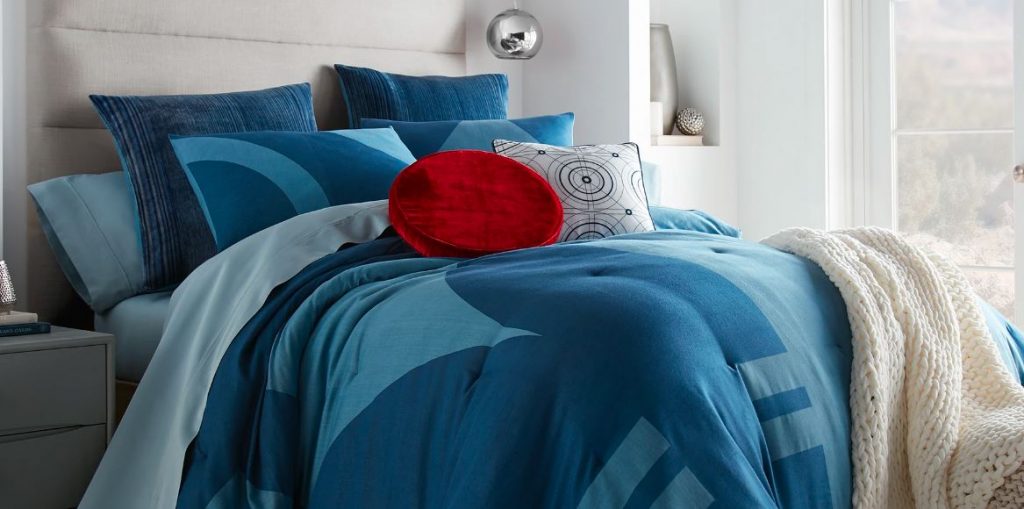 bS
The Astromech 7 piece bedding collection let's you bring home the full beauty of this artfully crafted series, with its geometric design covered comforter in shades of blue, calling out the mechanical components of our robotic hero, complemented by two patterned euro shams, a bright blue satin flocked pillow with geometric instrument screen graphic pattern, and a "red eye" round toss pillow to keep watch from atop your bed.
This fun, stylish bedding set is machine washable, and comes in a useful large weekend tote that comes in handy for many uses. The felt tote has a zipper and strong handle for easy transport. If you like to pile on the pillows for a cozier look, additional Astromech Decorative Pillows can be purchased separately.
Channel the Fabric of Deep Space with a Galaxy Throw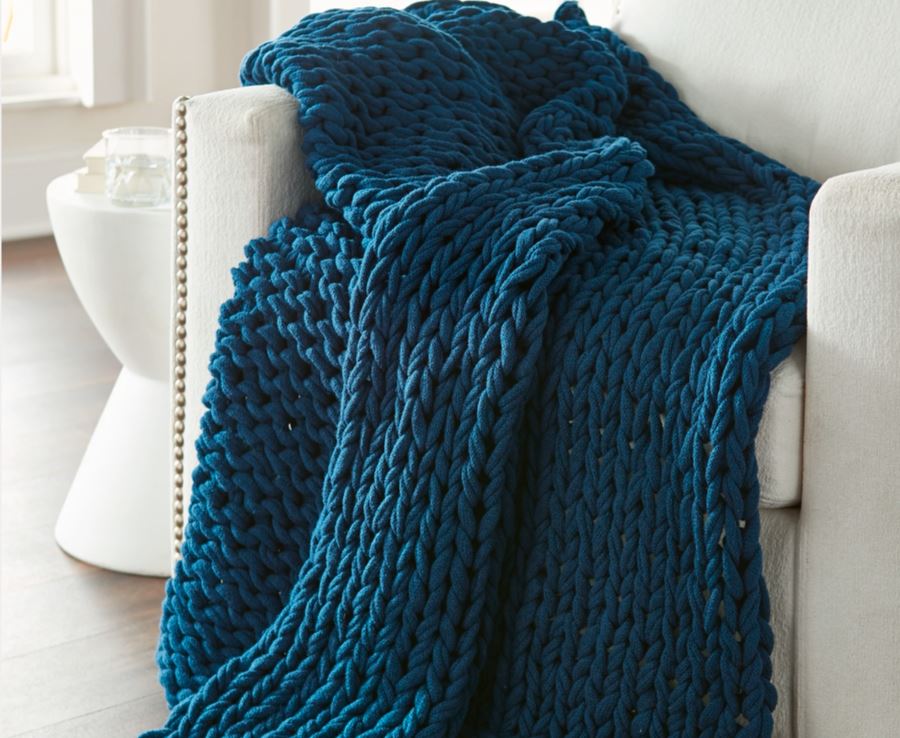 Whether you're in a planetary desert or on a cold, icy plain, cold winter nights call for a warm throw to cuddle in while watching your favorite Star Wars™ movie one more time. Enter the Azure Galaxy Throw. It's thick, soft and impressive chain-knit pattern adds a striking look to any bed, sofa or chair, and its weighty and fluffy warmth won't disappoint on chilly nights.
The Galaxy Throw is durable and machine washable for easy care, and it comes in a reusable canvas wrap. The chunky hand knit throw is also available in Light, Shadow or Dune colors.
Finishing Touches for the Full Astromech Bedding Experience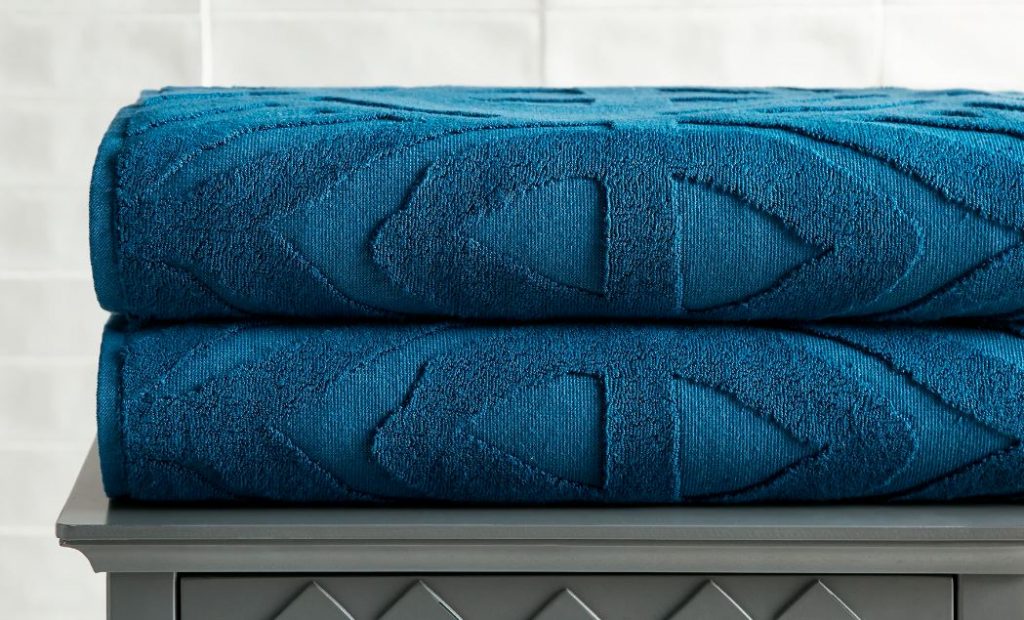 Star Wars™ Bed Sheet Set
Don't forget a set of matching sheets to complete your bed set. Our classic sheet sets are designed to complement the Star Wars™ Collection. These soft and cozy sateen sheets are 100% cotton, durable for lasting beauty, and machine washable for easy care. Choose from a variety of colors, including Sky or Vega to beautifully complement the colors of your Astromech Bedding set.
Luxury Jedi™ Ancient Text Towels
Expand your homage to the blue droid with a set of Azure Jedi™ Ancient Text towels for the bath. These sculpted, luxury terry towels are 100% jacquard cotton with a design inspired by Aurebesh, the Star Wars™ alphabet. They are thick, ultra soft and absorbent, to pamper you every time you use them. The set includes two bath towels.
Explore the Fabulous New Star Wars™ Bedding Collection
Before you go, check out all the unique and beautiful Star Wars™ themed bedding choices from our exciting new line. Each theme is carefully designed to accurately and lovingly reflect the Star Wars™ culture or location it represents. We think you'll find all of them exciting and completely out of this world.