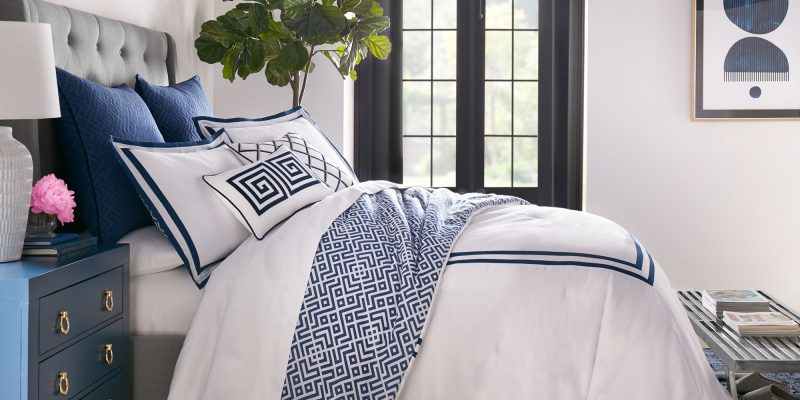 Falling leaves, goblins, a chill in the air. The holidays are getting closer. Maybe you and the family plan a warm and relaxing Florida resort vacation this year during the holidays to escape those dark and cold winter days. Disney Resorts are a favorite with families, where travelers can enjoy their theme parks, resorts, spas, adventure travel and even an ocean cruise. Disney resorts each have their own distinct style and offerings, but all of them offer amazing vacation fun, a bit of pampering, and are a great place to build memories.
But if you're staying home like most of us, it's ok. You can now bring home a bit of the special feel of some of these great Disney Resorts. Whether you've been to a Disney resort, plan to go or just dream about going, we've got some great ways for you to recreate your own little Disney resort oasis at home. And with the holidays coming up, the new bedding choices in our beautiful, quality, and unique newly designed Disney Resorts Home Collection make great gifts for Disney resort fans or anyone on your holiday giving list who appreciates fine bedding.
Fine Bedding from the Disney Resorts Home Collection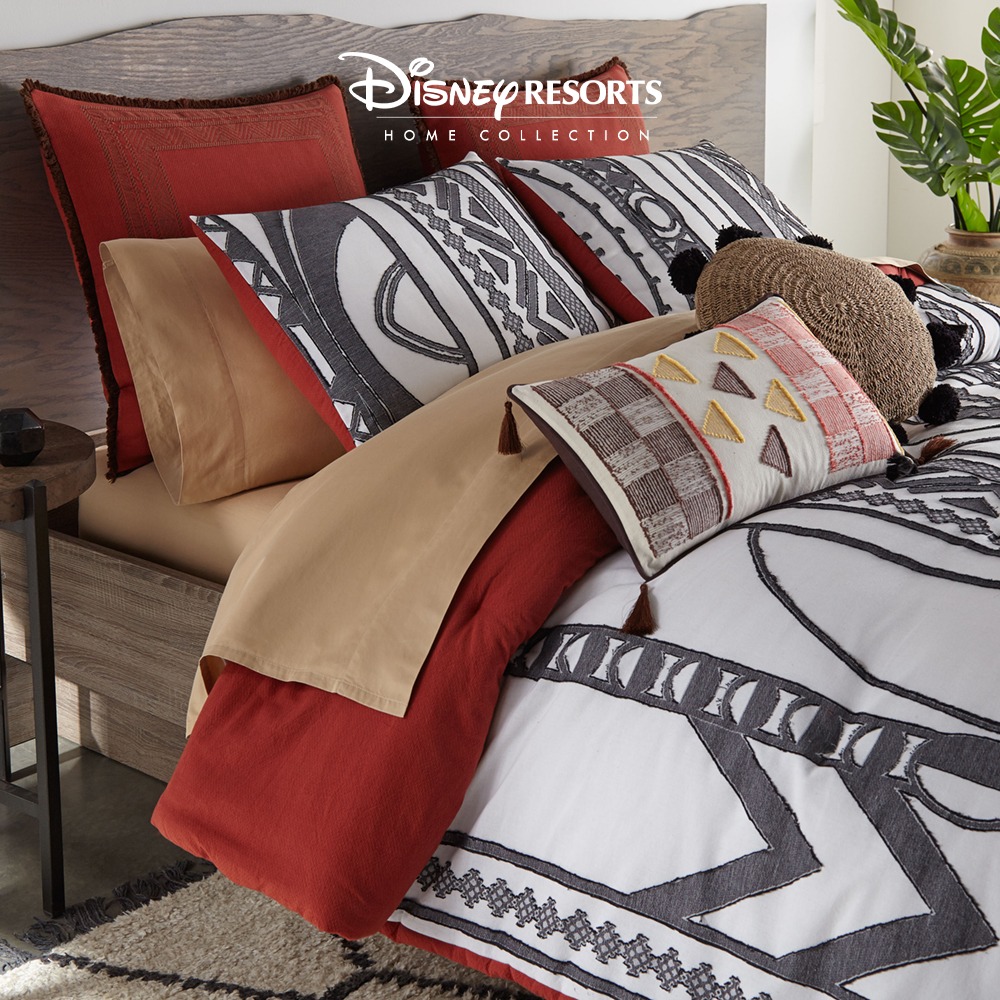 Sobel Westex has partnered with Disney to offer the Disney Resorts Home Collection. This luxury bedding collection will offer sets in favorite resort themes. These collaboratively designed sets include beautiful themed bed sets, comforters and pillow shams, artfully designed throw pillows, and bed throws. Don't look for Disney cartoon characters here. These sets are contemporary, sophisticated and strikingly beautiful. Their bright, clear lines and evocative colors will brighten up any room.
Look for our new collection to arrive in time for holiday giving. Someone in your life will love it! Meanwhile, here is a preview of just a few items from the new Disney Resorts Home Collection.
The Contemporary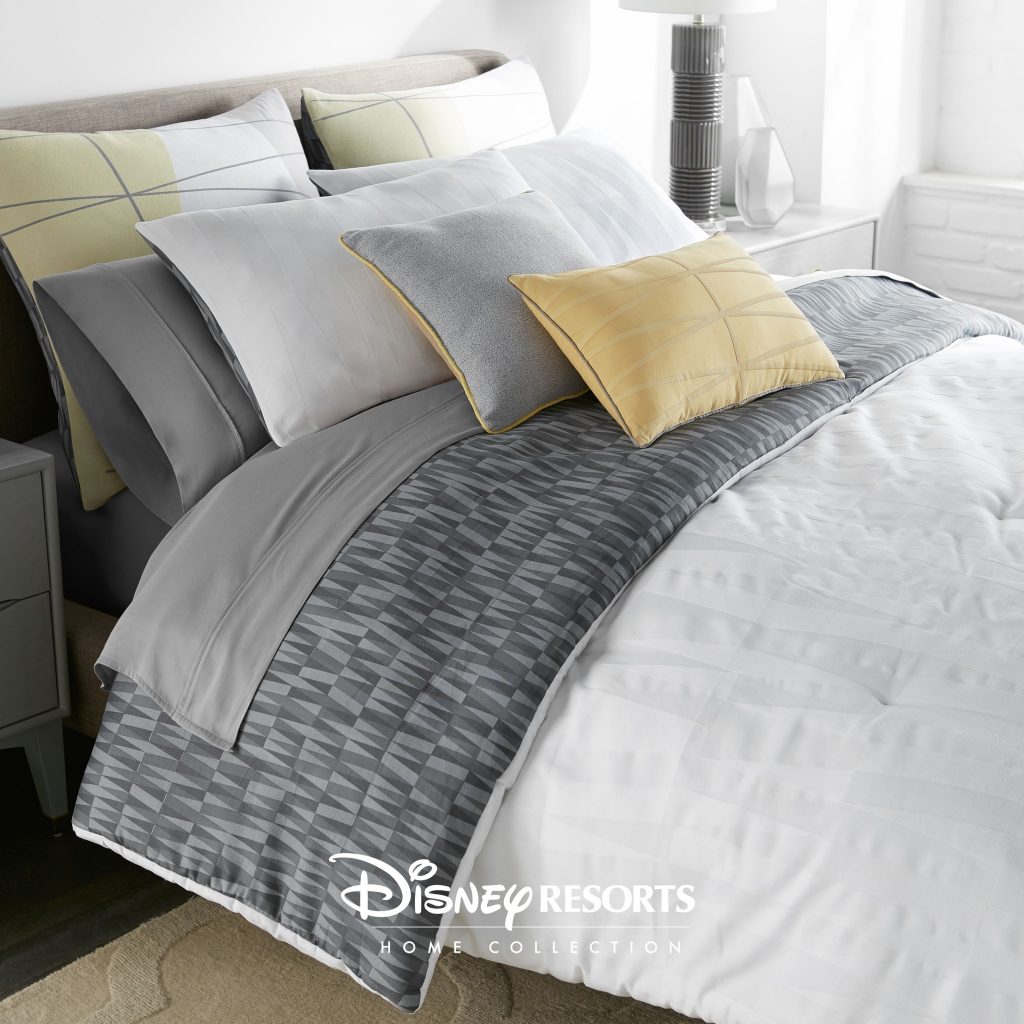 Step into modern design with the Contemporary Resorts collection featuring pieces with clean, bold colors and patterns that reflect Walt Disney's optimism for a bright and confident future. The slight metallic tint and smooth lines, in soft grays and golds, reflect the Contemporary Resort's focus on our transportation future. But you don't have to hop on a monorail to get hold of this lovely bed set. Sign up today to be notified when it arrives.
The Grand Floridian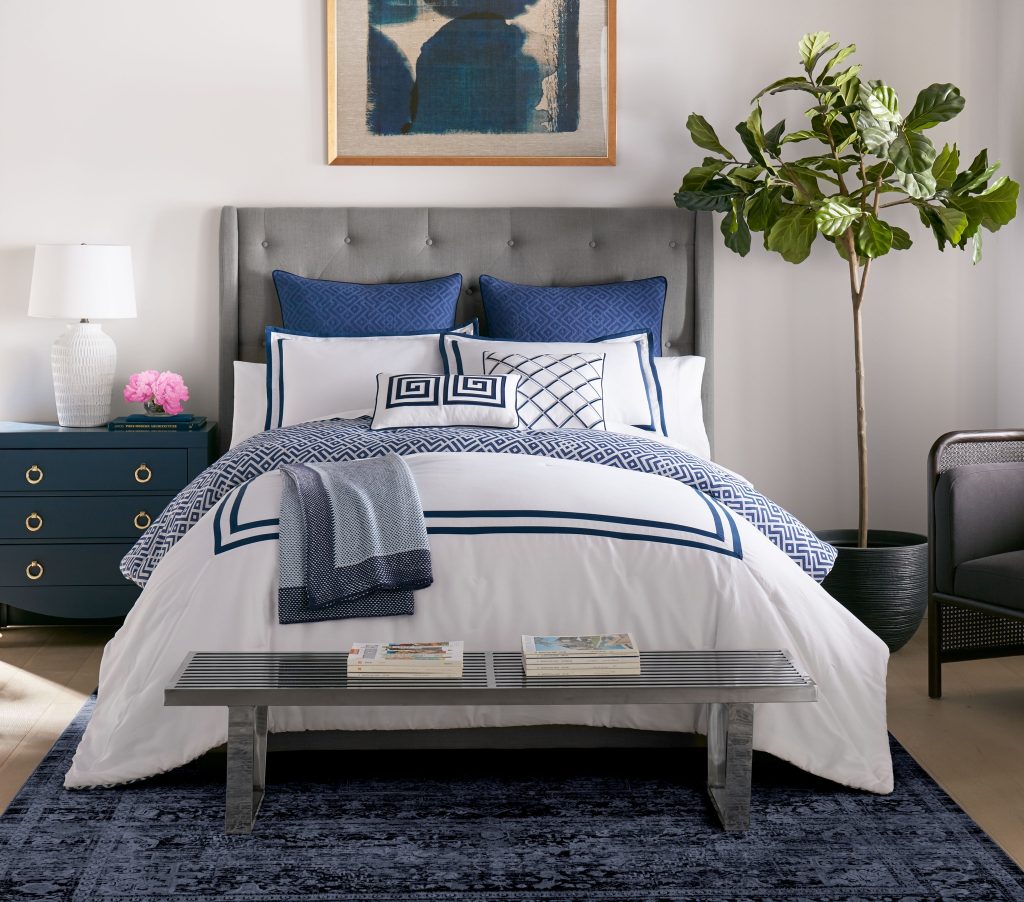 The Grand Floridian Resort bed set, like a seaside vacation, exudes calm and tranquility. The simple dark blue and bright white colors give it a nautical feel, while the symmetrical swirls and crisscross patterns add a contemporary and slightly exotic touch, reflecting the tropical seaside setting of the iconic Disney resort. This set will brighten any room, adding light and the tranquil sense of peaceful ocean waves to lull you to sleep. Sign up to find out as soon as this lovely bedding set comes into port, ready for you to take home.
Animal Kingdom Lodge Bedding Set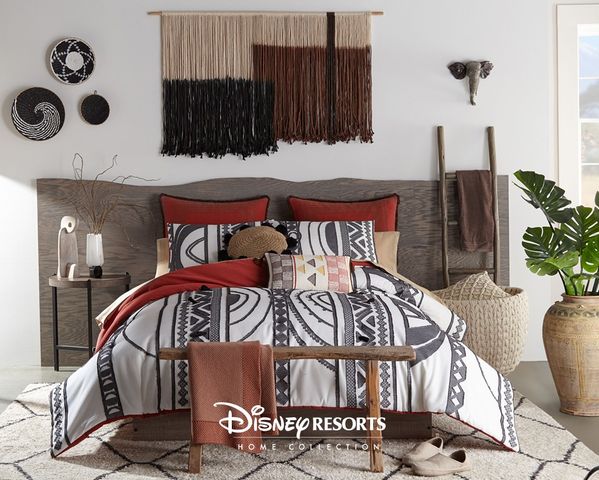 Sure it's a jungle out there, so bring a bit of it home to your house. The Animal Kingdom Lodge is a favorite destination among nature and animal lovers, and anyone who thrills to the sights and sounds of the rich and intriguing jungles of Africa. This collection is lovingly designed to reflect the colors and lines of African landscapes and their local cultures. Bold and clean, with attention to rendering authentic patterns and designs that both catch the eye and evoke the spirit of Africa, this bedding set will transform any room into a rich and satisfying jungle paradise that lets you drift away to a different world. Be sure to check back for this set to appear over the horizon at Sobel at Home very soon.
Disney Resorts Collection Throws, Pillows and More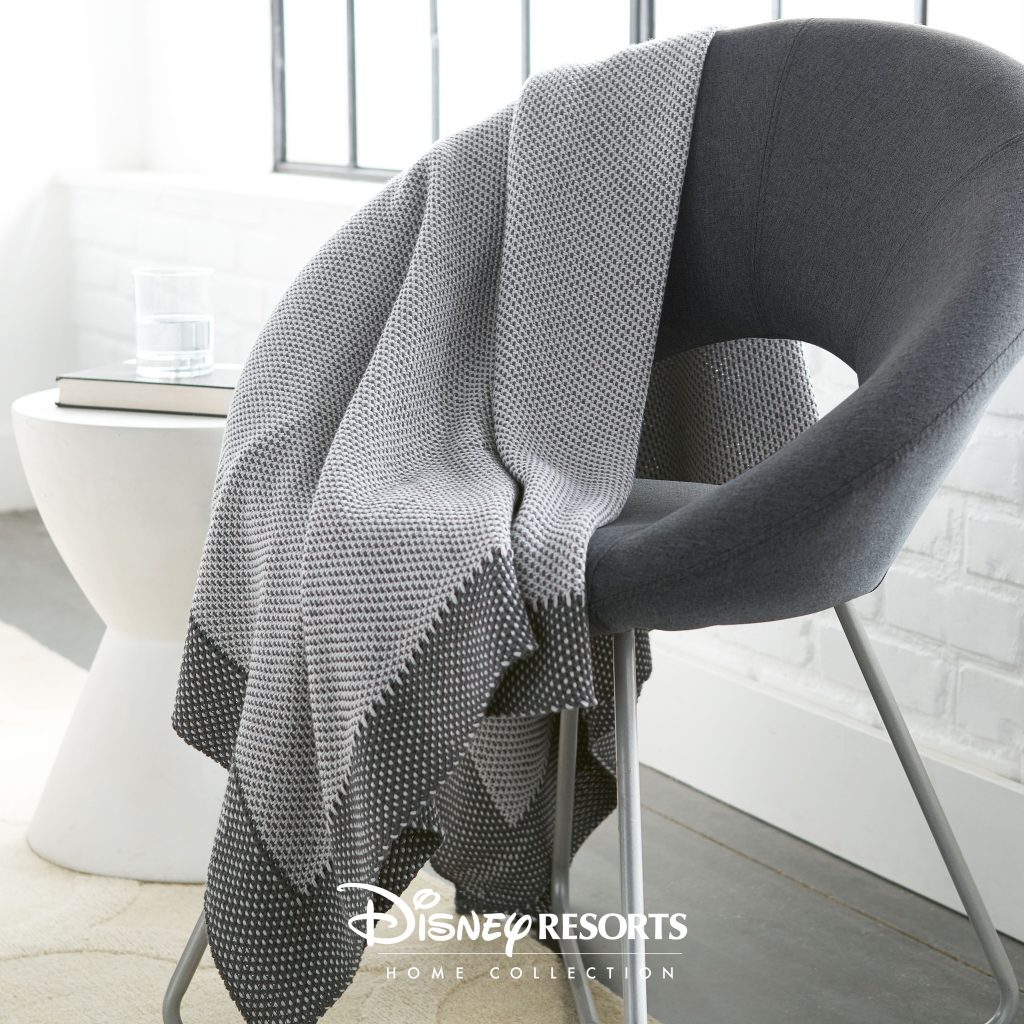 Like this Metropolitan Throw from the Contemporary Resort Collection, our Disney Resort Collection throws are beautiful and uniquely designed to reflect their resort theme. They are great for adding to your bedding set or to use on sofas, armchairs or anywhere a warm, cozy wrap for these winter months comes in handy. Look for the arrival of a variety of lovely Disney Resorts Home Collection throws.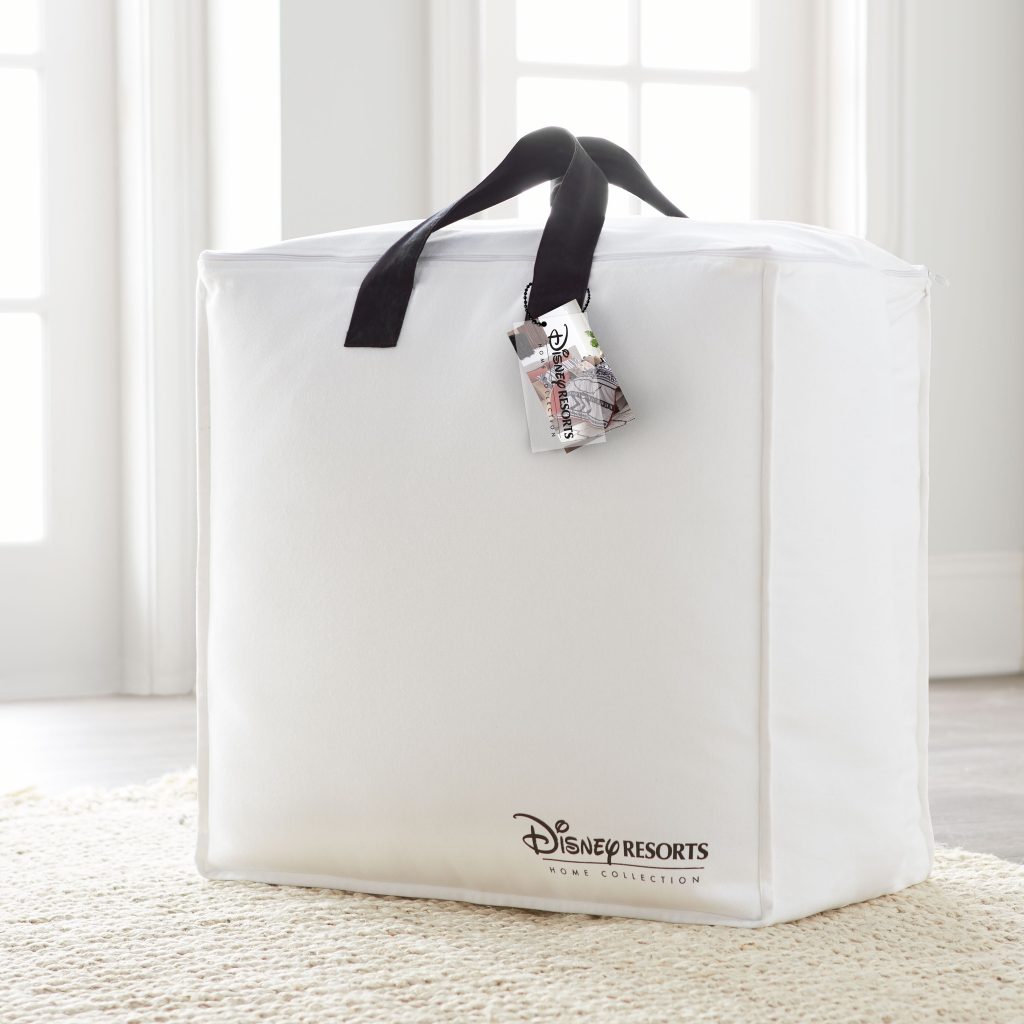 Each of our new Disney Resorts Home Collection sets comes in this attractive, reusable tote with the Disney Resorts logo. This sturdy tote can be used to store your bedding set, or use it for trips, outings or anytime you need a handy and stylish tote for around town or out of town travel.
Check out more coming Disney Resorts Home Collection products on our Facebook page and sign up on our website for the latest news about arriving products. Your Disney Resorts Home Collection adventure is just around the corner.