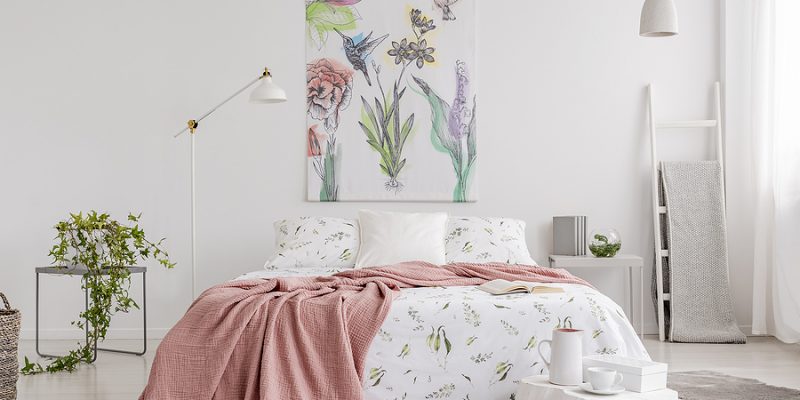 Spring Ideas and Specials from Sobel at Home
Spring and warmer, sunnier days are just ahead!  It's a great time to think about updating your home and bedroom from the dark cozy tones of winter to a lighter, more colorful look to welcome sunny days ahead. While your rich gray down comforter may have been a welcome refuge on cold winter nights, lighten your mood with a new look for a new season. Spring, after all, is a time of rebirth and rejuvenation that deserves colors, patterns, and fashions all its own.
Wake Up the Senses with Brighter Colors and Lighter Patterns
During the winter, the practical need to stay warm can mean lots of heavy fabrics and extra layers on your bed. Now that winter is on its way out and spring is replacing it, you can put those cable knit blankets and dark throws into storage until next winter. Lighter, neutral fabrics can add an air of crispness to your bedroom while making it look brighter and larger at the same time. Layering bedding with subtle coloring, such as white or light pink, helps to retain a neutral yet fresh look as well. Add a few new colorful throw pillows to give the bed a completely new look, a bit of new artwork, cut flowers or a new houseplant, and you've brought spring alive in your room with very little extra effort.
Now, what better way to spruce up your bedroom than with a new comforter set and new sheets? At Sobel at Home, they're available at 30% off through March 31. So, let's take a closer look.
Refresh your Bedroom with a New Comforter Set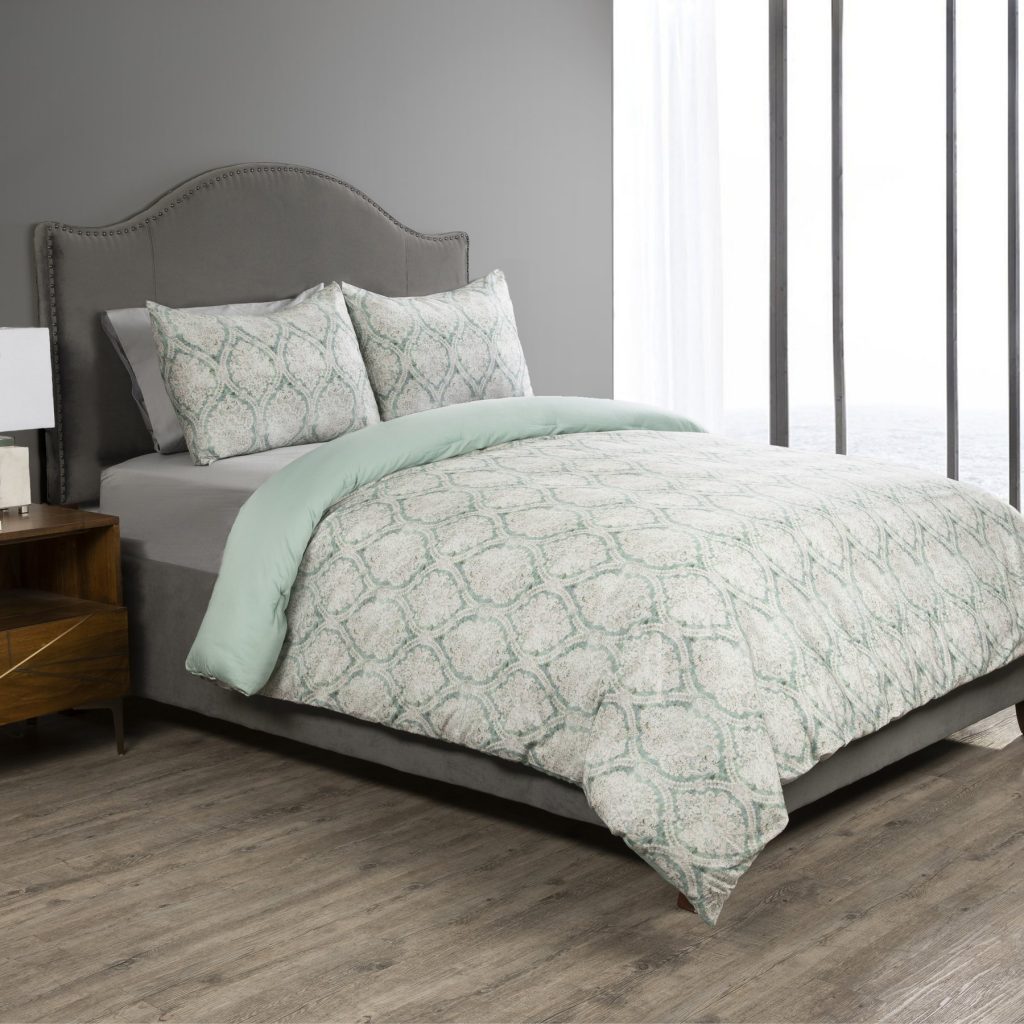 Bring the spirit of the spring season indoors with a bright spring design comforter set from Sobel Westex. You won't be able to stop smiling when you walk into your bedroom and see cheerful flowers and simple designs on pillowcases, throws, and the soft and inviting comforter. Our comforters are made from quality materials on state of the art weaving equipment for a beautiful look and feel, durability, easy care and contemporary styling.
Choose from the Latest Sobel Westex Comforter Sets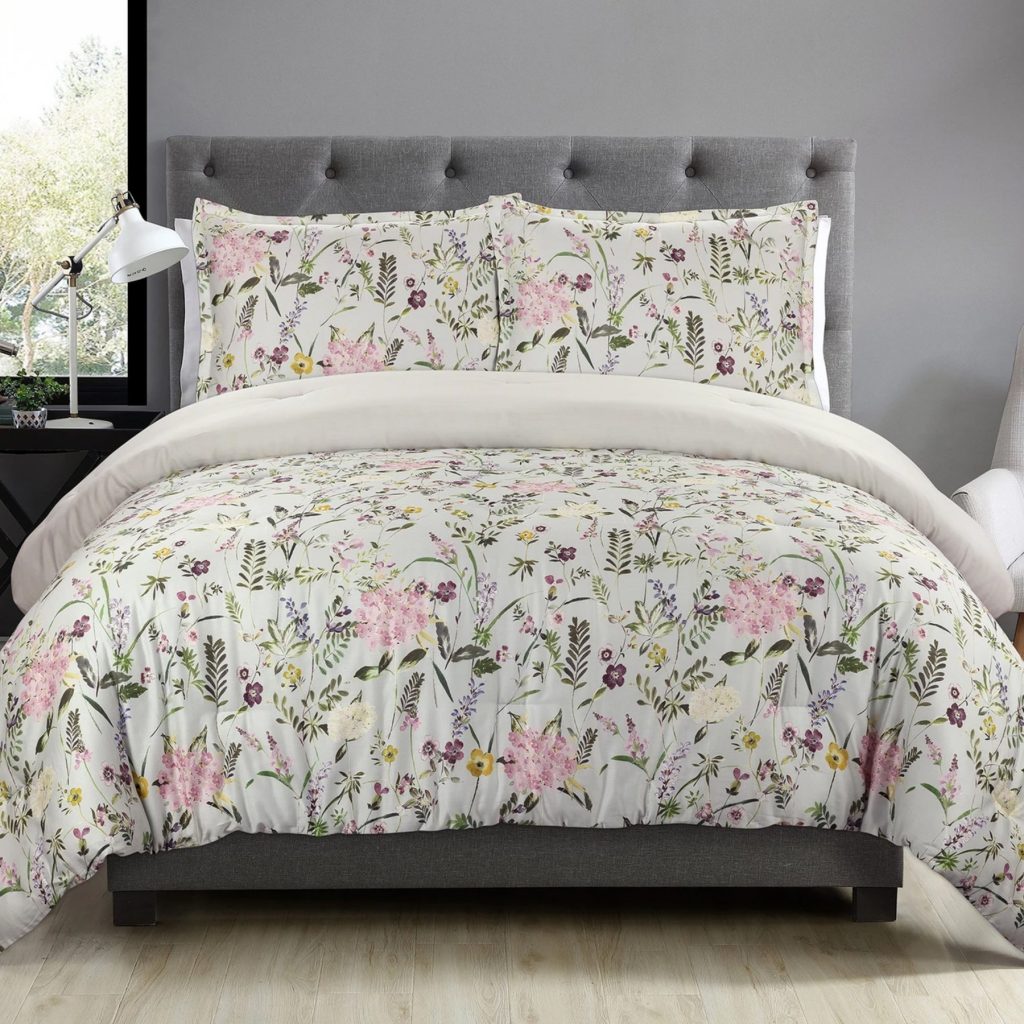 Here at Sobel Westex, we love spring as much as you do! Here are a few examples from our comforter set collection that are great choices for a new spring look, all at 30% off through March 31:
Duchess Collection April Bouquet Comforter Set: You don't have to wait until the month of April to give your bed a makeover with this bright and flower-patterned comforter set. Made from 100 percent cotton with a 200 thread count, the April Bouquet Comforter Set is hypo-allergenic, lightweight, and certified for safety. Full and queen comforters measure 92" x 96" with 20" x 26" shams, and the king comforter measures 110" x 96" with 20" x 36" shams. What better way to welcome spring than with a beautiful floral design comforter covering your bed, accompanied by some fresh cut flowers on the nightstand?
Duchess Collection Emerald Damask Comforter Set: A light emerald green colored comforter set matches the spring hues right outside your bedroom window. With a repeated pattern of bold green outer coloring and more subtle shades inside each lemon-shaped design, you can't help but think of spring when you look at your comforter and pillowcases. The Duchess Collection Emerald Damask Comforter Set comes in full, queen, and king sizes and the same careful attention to detail as all our Sobel Westex bedding products.
Dog Whisperer Pink Lady Comforter Set with Matching Pet Bed: Love your dog? Then you're also going to love this unique comforter set with multiple designs of pink dogs spread across the comforter and pillowcases. Pink lines and squares decorate your throw pillow with the same design on your dog's matching bed. Pamper yourself and your pet today with this bright and fun comforter set available in twin, full, queen, and king sizes. All Sobel Westex comforter sets are dry-clean only.
Go All In for a Fresh New Bed with Sobel Westex Sheets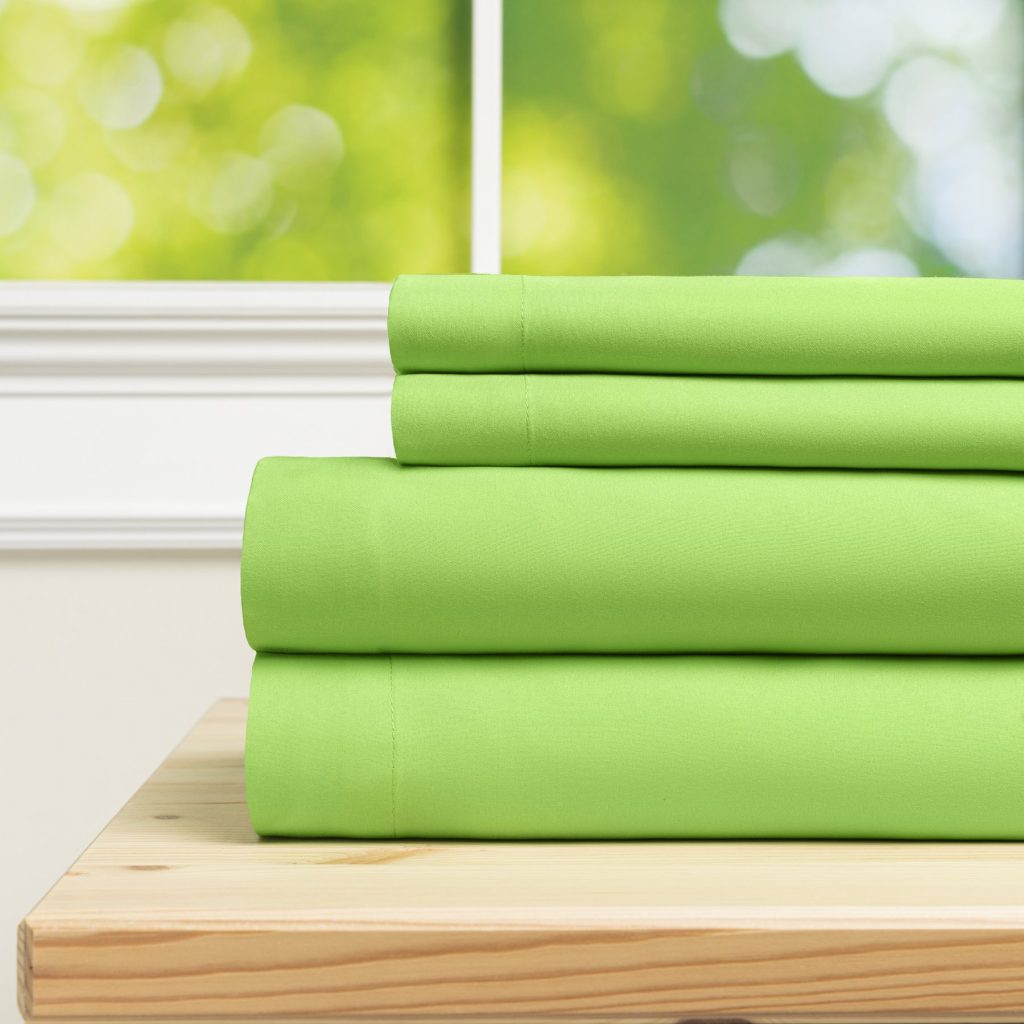 Your bed coverings look fresh and springy, but why stop there? Spring is a great time for a fresh new look and feel to your bed. Be ready for warmer weather with the Pyramid Percale 200 Thread Count Solid Collection Sheet Set. These percale sheets will feel cooler as the days warm up. And, this hotel quality luxury sheet set comes in a variety of springtime colors.
Or for a pure luxury and light feel, try our Plush Microfiber Sheet Set in bright summer colors and softer than silk for a refreshing sleep. All our sheets are made for comfort, durability and easy care, so select the one that inspires your spring mood and you can't go wrong. To continue our spring celebration, like our designer Collaboration comforter sets, all our sheet sets are now 30% off through March 31.