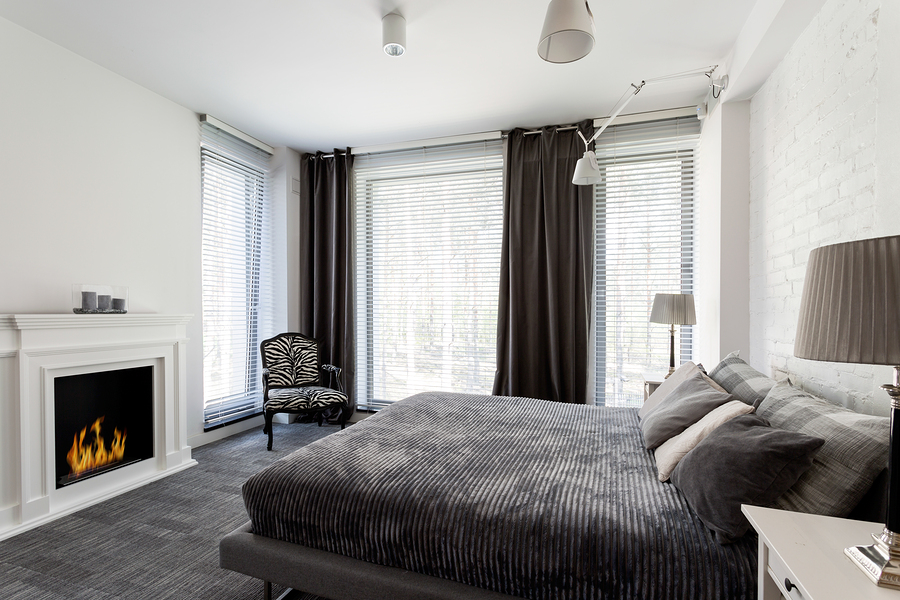 Is Your Bedroom Ready for Fall?
When the wind starts to blow and leaves begin to fall, it's time to start preparing for fall. There's work to be done around the house to ensure your home weathers the upcoming winter storms. And for many, the changing season awakens our nesting instinct. We start thinking about cozy, warm indoor evenings and the fun holidays ahead. With vacations and summer weekend activities behind us, we've already begun spending more time at home. Some of us work in the garden, harvesting the last tomatoes or squash and preparing the plant beds for winter. Many of us take a look around the house and seek ways to make it more welcoming, cozy, and warm for the upcoming winter months. This includes getting the bedroom ready with a few tweaks and some new, warmer bedding and cozy throw blankets for the cold nights ahead.
Here is what we cover in this blog post:
What essential amenities do you bring out to welcome the Fall season? Do you have a favorite cozy blanket? Let us know in the comments below!
Preparing Your Bedroom for Fall and Winter Weather
There are a few quick fall tasks that can make your bedroom more comfortable for the colder weather ahead:
Weatherproof your windows with weather-stripping or caulking.
Change to heavier curtains or other window coverings to retain heat.
Open curtains and blinds during the day to let warmth in.
Clean air filters before using the winter heater.

Set your ceiling fan

to rotate clockwise to push warm air downward.
Rearrange furniture as needed to maximize warmth, keeping it away from drafty windows and not blocking heating vents.
Add a microfiber mattress topper for softness and warmth.
Replace pillows and bedding with warmer, cozier options for winter.
Enhance Your Blanket Collection: Consider adding cozy throw blankets to your bedroom for extra warmth and style.
Upgrade Your Bedding for Fall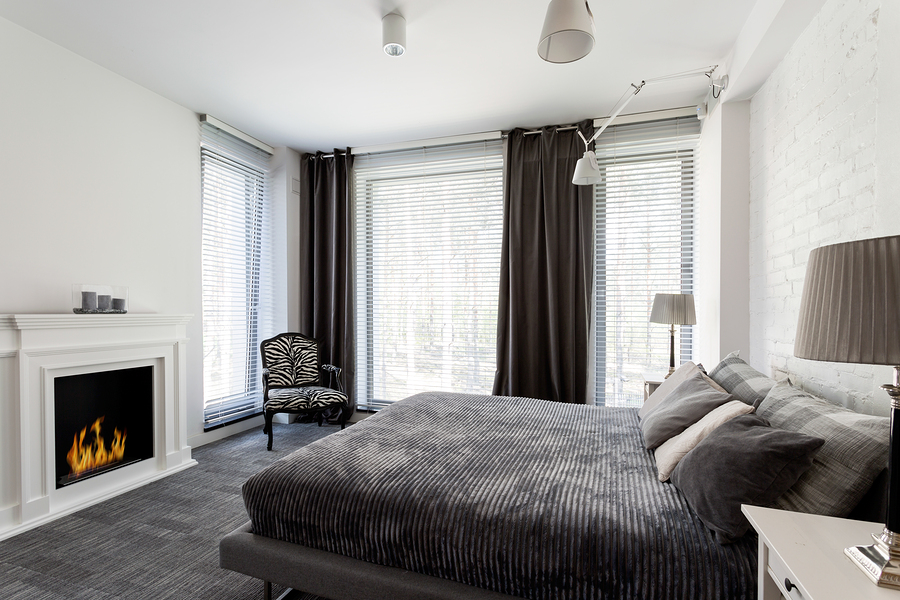 With shorter days and longer nights, you'll be spending more time in your bedroom in the coming months. It's the perfect time to upgrade your bedding and add cozy throw blankets for added comfort and a fresh, beautiful look. These blankets not only add an extra layer of warmth but also infuse a fresh, inviting ambiance into your space. Here are some of our favorite choices of bedding for fall:
Hotel Quality Feather and Down Pillow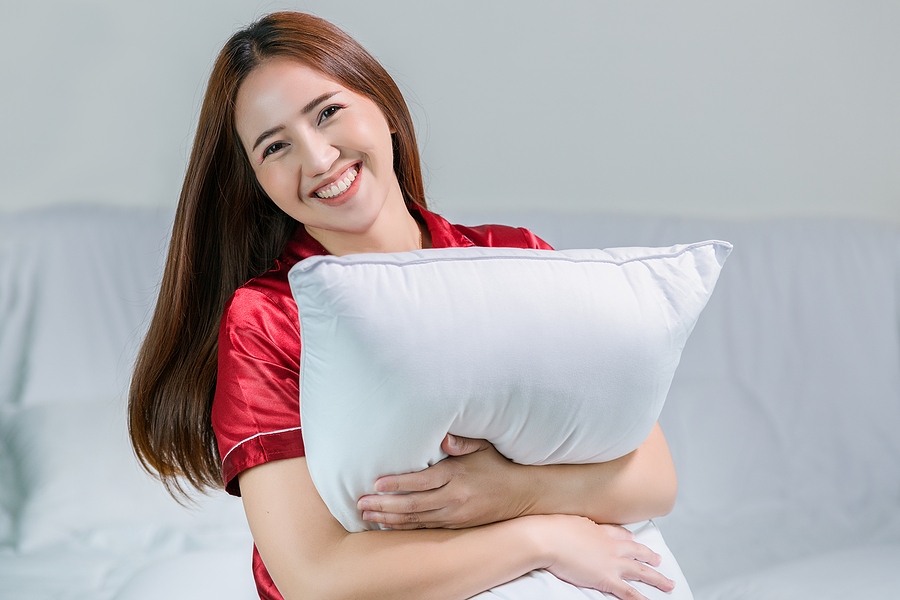 When it comes to achieving a warm and cozy sleep experience, nothing quite compares to a feather pillow. The inherent softness of feathers has been cherished by sleepers for generations. At our brand, Bellazure, we've redefined the comfort of feather pillows with our Bellazure Duo Down Soft Pillow. This exceptional pillow boasts an outer layer of ultra-soft gray and white duck down, cradling your head in luxurious comfort. Simultaneously, the inner layer of duck feathers provides the necessary support for your head and neck throughout the night. Encased in a premium 300-thread-count down-proof cotton ticking with double-stitched edging, this pillow ensures both durability and comfort. It's time to treat yourself to the unparalleled softness of our feather pillows, perfect for those long winter nights.
Accessorize and Warm Up with Cozy Throws and Blankets for Fall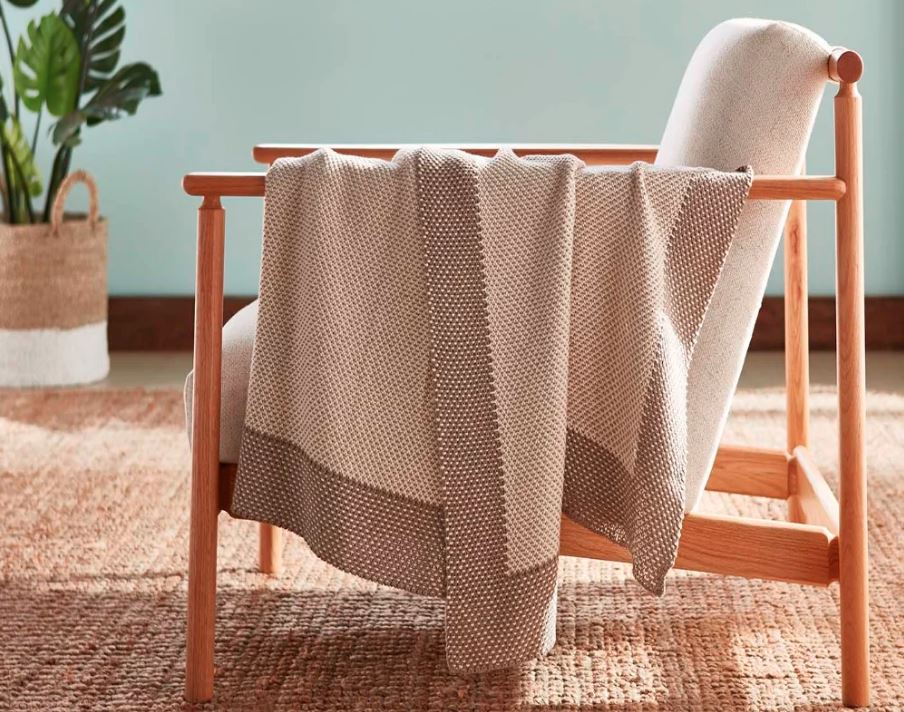 Take a moment to elevate the comfort and warmth of your bedroom by adding an exquisite blanket or cozy throw blanket. Not only do these items make a stylish statement, but they also provide a perfect cocoon of comfort when the autumn air turns chilly. Our collection features resort-quality warm bed throws that are not only thick and sturdy but also exquisitely beautiful.
Explore our unique range of brand-name standard throws, including our plush and fluffy hand-knitted Star Wars™ Home Collection Galaxy Throws and our Disney Resorts Home Collection Legacy Throws.
Our Disney Resorts throws, exemplified by the Tropical Sand Legacy Throw, boast an elegant, timeless design. The raised double-layered piqué design adds texture and substance to these stunning throws. With a two-toned design and a choice of four distinct colors, these throw blankets effortlessly complement any color scheme, adding a polished finish to your bed, armchair, loveseat, or sofa. These sumptuously thick and cozy throws will keep you warm whether you're relaxing in front of the fireplace or lounging in bed while watching TV. Explore the Disney Resort Legacy Throws available in four captivating colors: Tropical Sand, Bayside Blue, Modern Gray, and Savannah Sunset."
Our Star Wars™ Home Collection Galaxy Throws are truly out of this world in terms of beauty and comfort. These throws are meticulously hand-knit, oversized, chunky, and delightfully weighty, making them the perfect addition to your collection of soft and cozy throw blankets. Beyond their incredible warmth, they also bring a touch of bold decorator style to any bedroom. Crafted with a keen eye for design, these throws offer a stylish accent that complements various bedroom aesthetics.
Indulge in the unmatched softness and warmth of these generously sized cozy throw blankets, measuring a snug 50" x 60". Our Galaxy Throws are available in a palette of four captivating colors, including Azure, Dune, Light, and Shadow.
Gorgeous Luxury Comforter Bed Sets for Added Comfort and Style
Is your summer comforter starting to look tired and thin? Fall presents the perfect opportunity to elevate your bedding with sets that not only provide added comfort but also infuse your bedroom with a warm and cozy ambiance. Our collection of resort quality comforter sets offers various styles and everything you need to transform your bed into a snug winter retreat. Each of our bed sets includes a plush, cozy comforter, coordinating pillow shams, and an assortment of decorative pillows.
If you're seeking a fresh look, consider introducing vibrant energy and captivating design to your bedroom with our Hard Rock Diva Bed Set. Despite its dark tones, this set boasts swirling musical patterns that add richness and depth to your bedroom décor. It comes complete with cotton sateen decorator gold pillows, ensuring it stands out and keeps you warm during those chilly nights.
Don't overlook our Star Wars™ Bedding Collection, offering subtle nods to the beloved franchise through timeless and classic designs that seamlessly enhance any bedroom's aesthetics. Revel in the soft and natural shades of the Tatooine 7 piece Bedding Collection or immerse yourself in the play of light and shadow with the Dark Side Bedding Collection.
Embrace the Cozy Comfort of Fall and Winter
As fall and winter unfold, they bring along new pleasures and the occasional chore, from sipping that first pumpkin spice latte to navigating the hectic holiday season and, on occasion, shoveling snow. Amid these seasonal changes, one space is already prepared to embrace you: your bedroom, thoughtfully arranged to provide the ultimate comfort and coziness for restful sleep during those long winter nights. To enhance your experience and make your bedroom truly inviting, explore our extensive online collection of products, including luxury bedding, sumptuous soft throw blankets, and indulgent pillows.