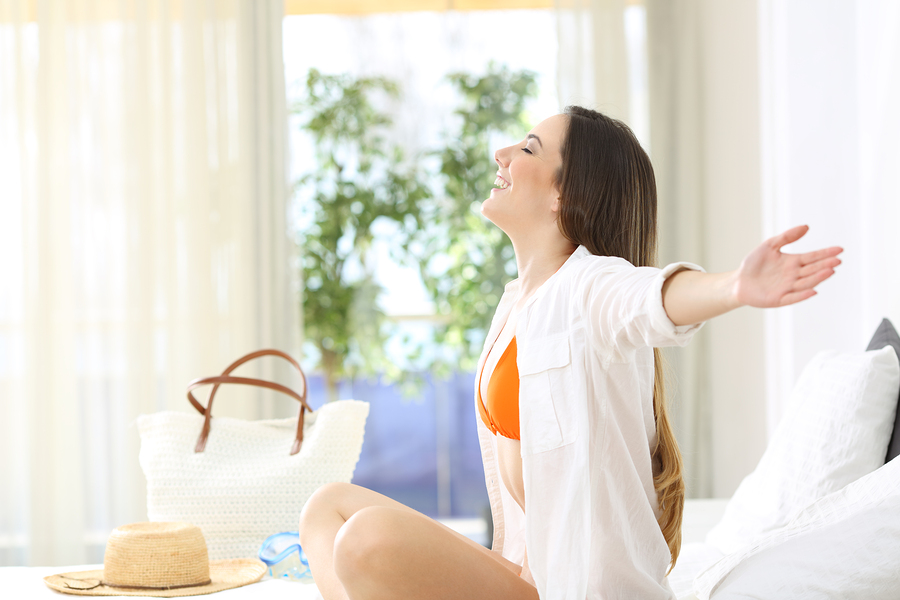 Give Your Airbnb Guests the Amenities They Want
Whether you are managing a single Airbnb or another vacation rental property, or juggling many properties, the process can be challenging. There are many details that go into making your property attractive, so you can bring in new guests and make past guests want to return again and again. Savvy travelers compare properties and select one based on many factors, including a convenient location, availability, and price. But very often, with multiple properties to choose from in the same area, travelers will book when the property offers amenities and comforts that make it stand out from the crowd.
Do you run an Airbnb or frequent them? What difference does luxury make when you stay somewhere new? Let us know what you think in the comments!
Amenities that make a property exceptional include practical items that make the stay easier. This might include things like a well-equipped kitchen, washer and dryer; internet access and streaming services, and even amenities like a pool, gym, or hot tub. Good hosts always include plenty of basic staples like toilet paper, paper towels, cleaning supplies, and soap. If it's a family-friendly property, add items like a crib or high chair or items for pets, like dishes for water and food. And, since it's always a priority to deliver a great night's sleep for your guests, have quality pillows, premium bedding, and clean sheets with a luxurious feel on hand to make them extra comfortable.
One of the sure ways to make an overnight stay something your Airbnb guests will remember is luxury bedding that lulls them to sleep and lets them wake up feeling great. Sobel Westex is a world leader in the manufacture and sale of high-quality hospitality linens. We know how to make hotel guests not just comfortable but luxuriously comfortable. Our luxury hotel pillows, sheets, blankets, and bath linens are a great fit for vacation rental properties. They are available in any quantity you need, whether it's one or a few dozen for multiple properties. Here are just a few of our best-selling items with a luxurious feel that your guests are sure to love.
Luxury Hotel Pillows and Linens Your Guests Will Love
Soft and Supportive Hotel Pillows
Treat your guests to a special pillow experience with one of our luxuriously soft hotel pillows that lets the sleeper sink deeply into sleep while the pillow gently supports their head and neck, in most sleeping positions, so they wake feeling refreshed and ready to go.
Luxurious Sobella Soft Pillow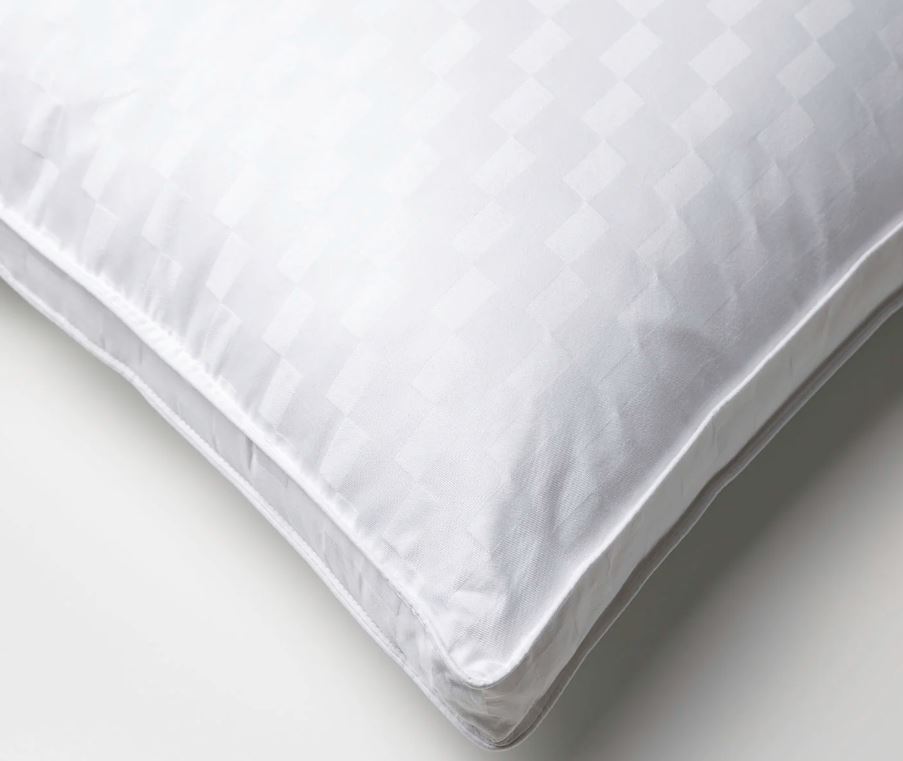 Your guests will love our best-selling resort pillow, the Sobella Soft Pillow. Guests in Orlando resorts have enjoyed this ultra-soft but supportive pillow for years. Built for comfort and durability, the pillow is polyester-filled and sports a 1.5-inch gusset around the edges of the 100% dobby cotton casing, giving the pillow loft and helping it retain its form. A medium-firm pillow with lots of support, the Sobella Soft is great for side sleepers and will not lose its shape. Buy individually, or for multiple properties, the Sobella Soft pillow is also available in bulk sets of ten.
Hypoallergenic Dolce Notte II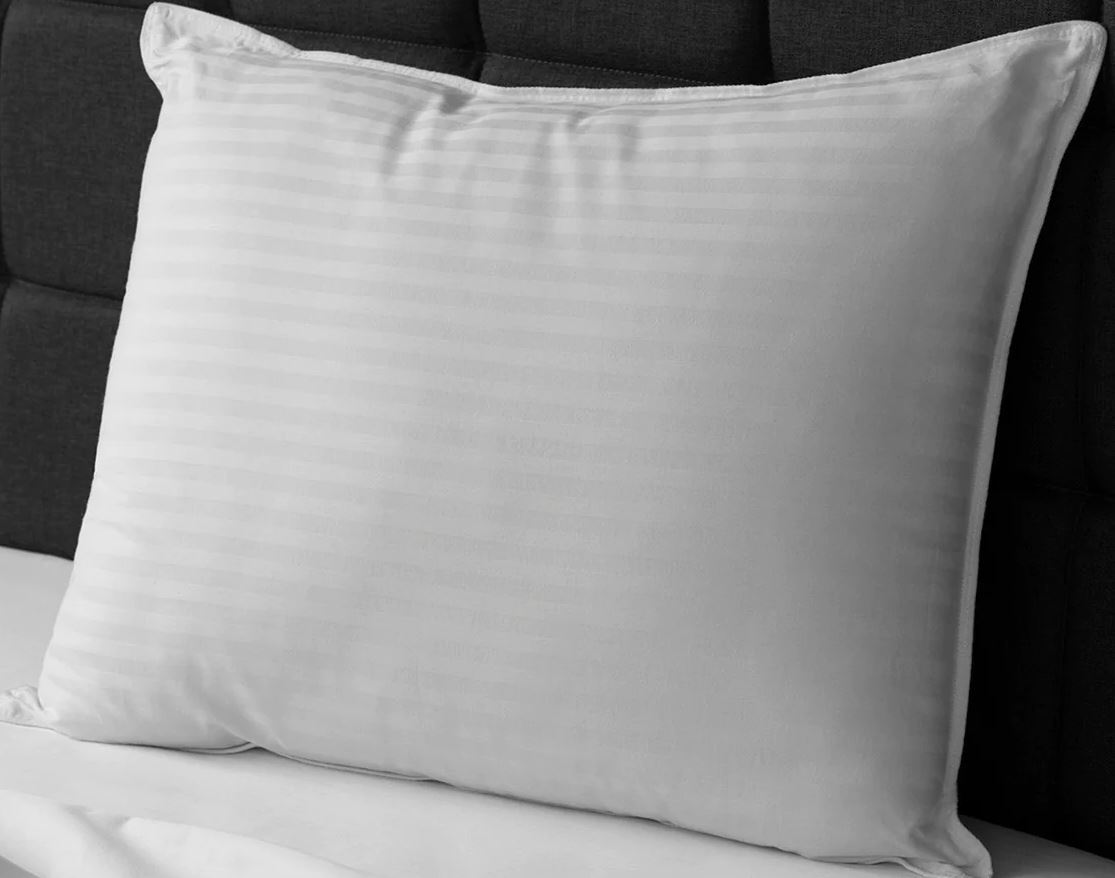 Provide your guests with the reliable comfort of a hypoallergenic pillow with the feel of luxurious natural down with our Dolce Notte II pillow. The Dolce Notte II pillow sports German-style cording around the edges for a finished look that also provides it extra strength and durability. This cozy pillow provides plenty of head and neck support. Your guests will love to snuggle into it for refreshing, allergy-free sleep.
Vita Eco-Friendly Pillow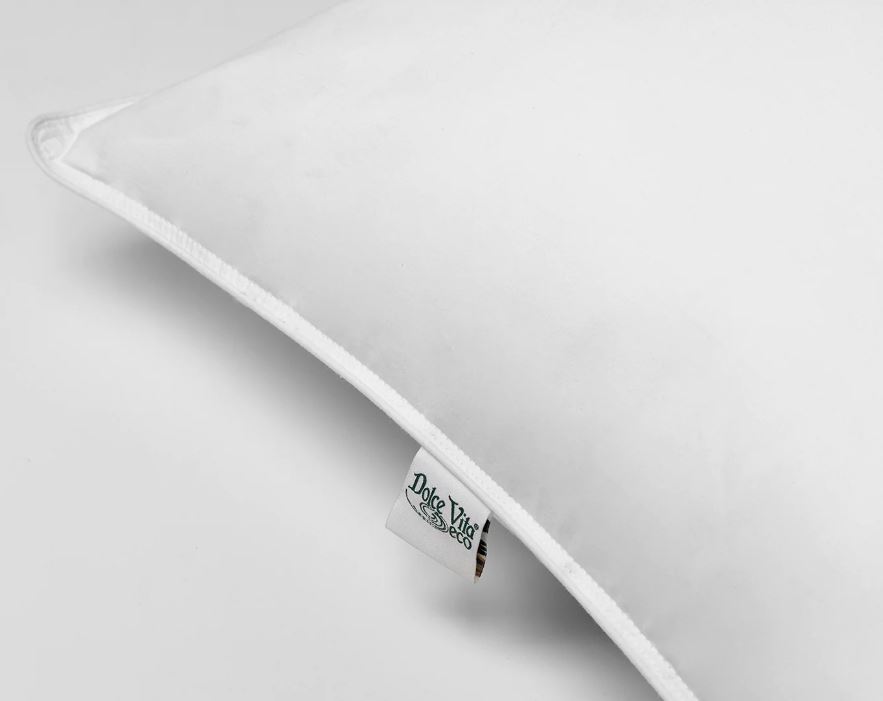 If, like many hosts, you run your property as green and eco friendly as possible, then our popular  Dolce Vita Eco-Friendly pillow will be a great addition to your bedding offerings. Made from fine PETP fibers produced from recycled plastic bottles, this pillow is dreamy soft. Not too lofty, it's a great choice for back and stomach sleepers and will surely please eco-conscious travelers. The casing is 100% cotton, and the pillow has an antimicrobial finish to help keep it fresh and clean night after night.
Zippered Pillow Protector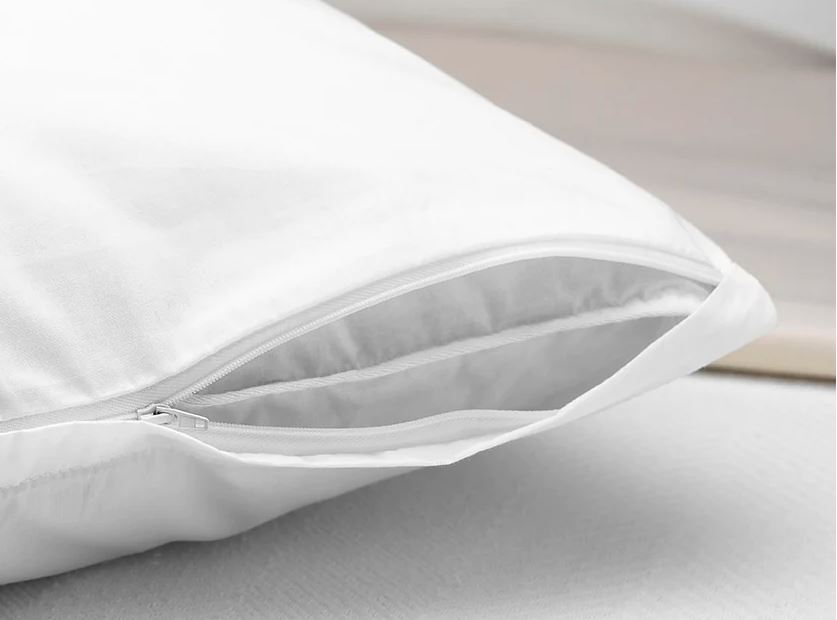 Protect your luxury pillows for your guests with an easy-care Zippered Pillow Protector.
A pillow protector will extend the life of your pillows and make keeping them fresh and clean easier. Paired with a pillowcase, the pillow protector is the best way to keep dirt and oil away from the pillow's surface, keeping it fresh-smelling and clean, use after use.
Pillows to Fit Your Guests' Sleep Style
Just as there are different sleep styles, there are pillows designed to fit those sleep styles. We recommend stocking a few different pillows at your property, including one for side sleepers, one for back and stomach sleepers, and one that is hypoallergenic for sensitive sleepers. See some of our other luxury pillows  here and help your guests get a great night's sleep they will remember long after they've checked out.
Premium Bedding Includes Quality Sheet Sets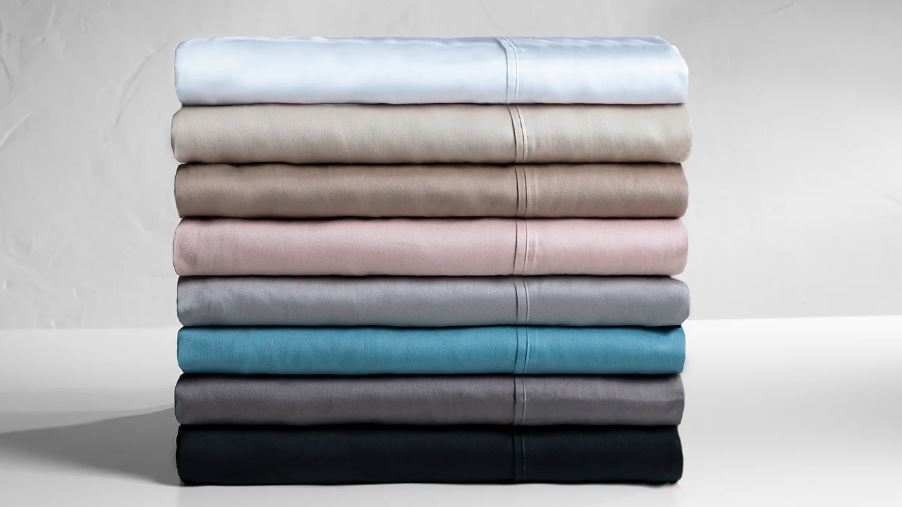 Stock up on easy-care, comfortable cotton sheets for your Airbnb property. Our best-selling Resorts Sheets collection is a great choice for any property. These 100% sateen weave sheets are breathable, assuring comfort in any season of the year. They are smooth and soft to the touch with a luxurious feel and are sure to provide a cozy night's sleep for your guests. Their deep pocket design accommodates mattresses up to 13' depth. Made from high-quality cotton and manufactured on state-of-the-art equipment, these sheets are durable and will not pill, so they stay comfortable throughout their use. Available in five sizes (twin, full, queen, king, and cal king) and eight designer colors, these sheets will enhance the look of any property and provide value and reliability, making your job as a host easier than ever.
Take a look at more luxury sheet sets, including our exclusive Star Wars sheet sets and premium bedding. Be sure your property has at least one change of sheets available for each bed size to help keep your guests carefree and comfortable throughout their stay.
Bath Towels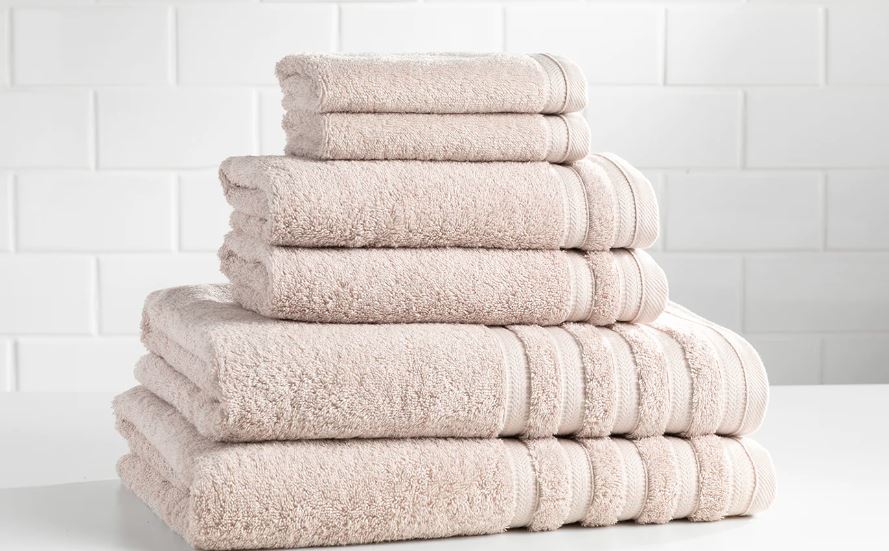 Plush, absorbent spa-quality bath towels are a real guest pleaser, an amenity that our luxury resort and hotel clients tell us their customers remember for years. Just a few extra luxurious towels can change the look and mood of any bathroom. Paired with luxury soaps and shampoos, you will truly pamper your guests and bring in those great reviews.
Our exquisitely thick and soft Turkish Cotton Towel Sets are a great choice for any hospitality setting. These luxurious towels are oversized and super-absorbent. They have a wide dobby border design that makes them stand out on any towel rack or shelf. Mix and match among eight appealing colors to add that extra look and feel of luxury linens to your property.
Sobel Westex Knows Hospitality Our years of design, manufacture, and distribution of the finest hospitality properties around the world mean we produce only the best luxury hotel pillows and bed and bath luxury linens for our discriminating international clientele. Let us help you succeed in making your property stand out from the crowd. Find more bedding choices, as well as pool towels, spa robes, and more at online hospitality store.