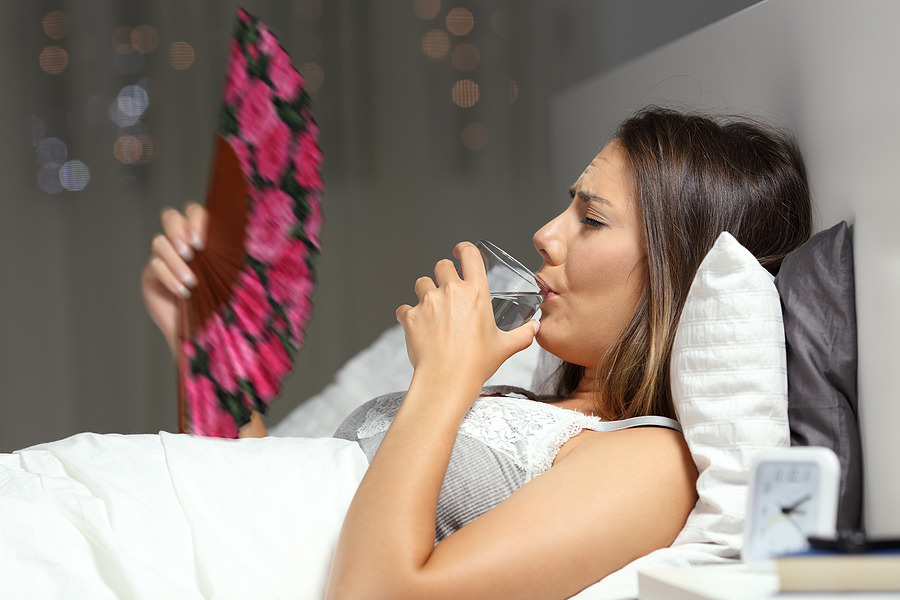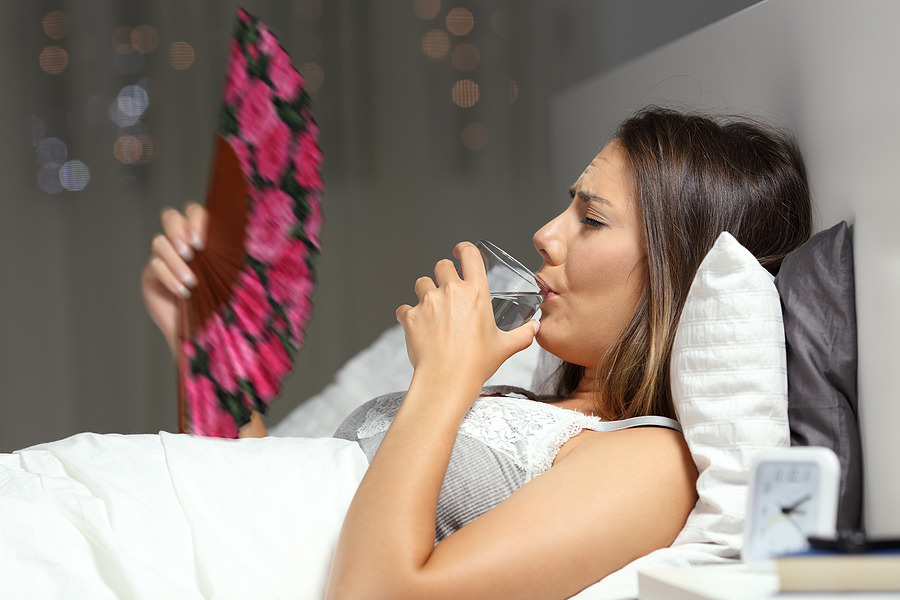 This summer has been exceptionally hot all around the country and even the world. When hot days extend into weeks, we all feel more tired and worn out. Keeping up your energy is harder in hot weather. Along with staying out of the sun and drinking plenty of fluids, another factor that helps sustain our energy during a heatwave is getting enough sleep. But it turns out, heat and can make it harder to get to and stay asleep.
Here is what we'll be covering in this post
Do your sheets do a good job keeping you cool when it's hottest out? Let us know how you beat the heat during a heatwave in our comments below!
If you're going to bed at the normal time but not feeling refreshed in the morning, you may be experiencing the effects of our hot weather on your sleep. Here are some things to know to stay cool help you get the sleep you need to feel your best during a heatwave.
Body Temperature Matters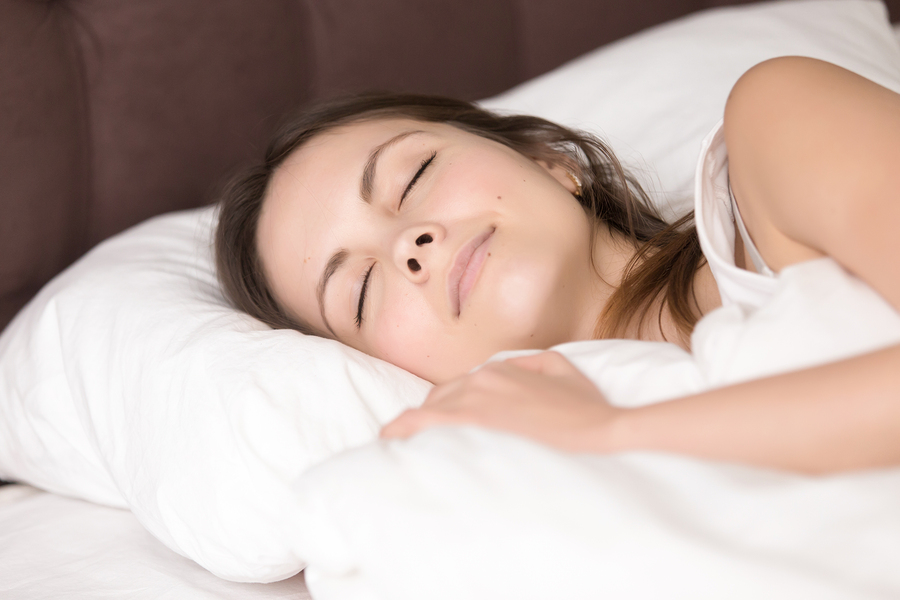 Sleep is a natural cycle that can be easily disrupted when conditions aren't just right. Your body has a natural process that signals it when it's time to fall asleep. This 24-hour cycle, called the circadian rhythm, is affected by outside factors such as activity level, light, and temperature. When daylight fades and the temperature falls, and you are in a relaxed state, your body will produce melatonin, the sleep hormone, and you will pleasantly drift off to sleep. However, if one of those factors is out of whack, the cycle is broken and so may be your ability to fall asleep. For example, if it's a pleasant, cool evening but you are being chased by a tiger, it's unlikely your body will signal it's time for sleep.
Temperature is one of the disruptive elements that can affect your sleep cycle. In an extended heatwave, our bodies are stressed by dealing with hot temperatures for days or even weeks. Melatonin will naturally try to lower your body temperature as it prepares you for sleep, but if the external temperature makes that hard to do, your sleep may be disrupted. If you are uncomfortably hot, feeling sticky or dehydrated, even if your bedroom is relatively cool, you may find that getting to sleep is harder than normal.
In addition to affecting your ability to fall asleep, being hot can make it hard for you to get quality sleep. Temperature regulating is crucial for achieving REM sleep, or very deep sleep, which is necessary for your brain to efficiently perform its nighttime functions. If you are too hot, uncomfortable, or your sleep is otherwise interrupted, the deep sleep cycle is disrupted, and you will wake up feeling that brain fog that indicates you didn't get enough sleep. Lack of sleep affects things like memory and recall, alertness, and your energy level overall.
Tips for Better Sleep During a Heatwave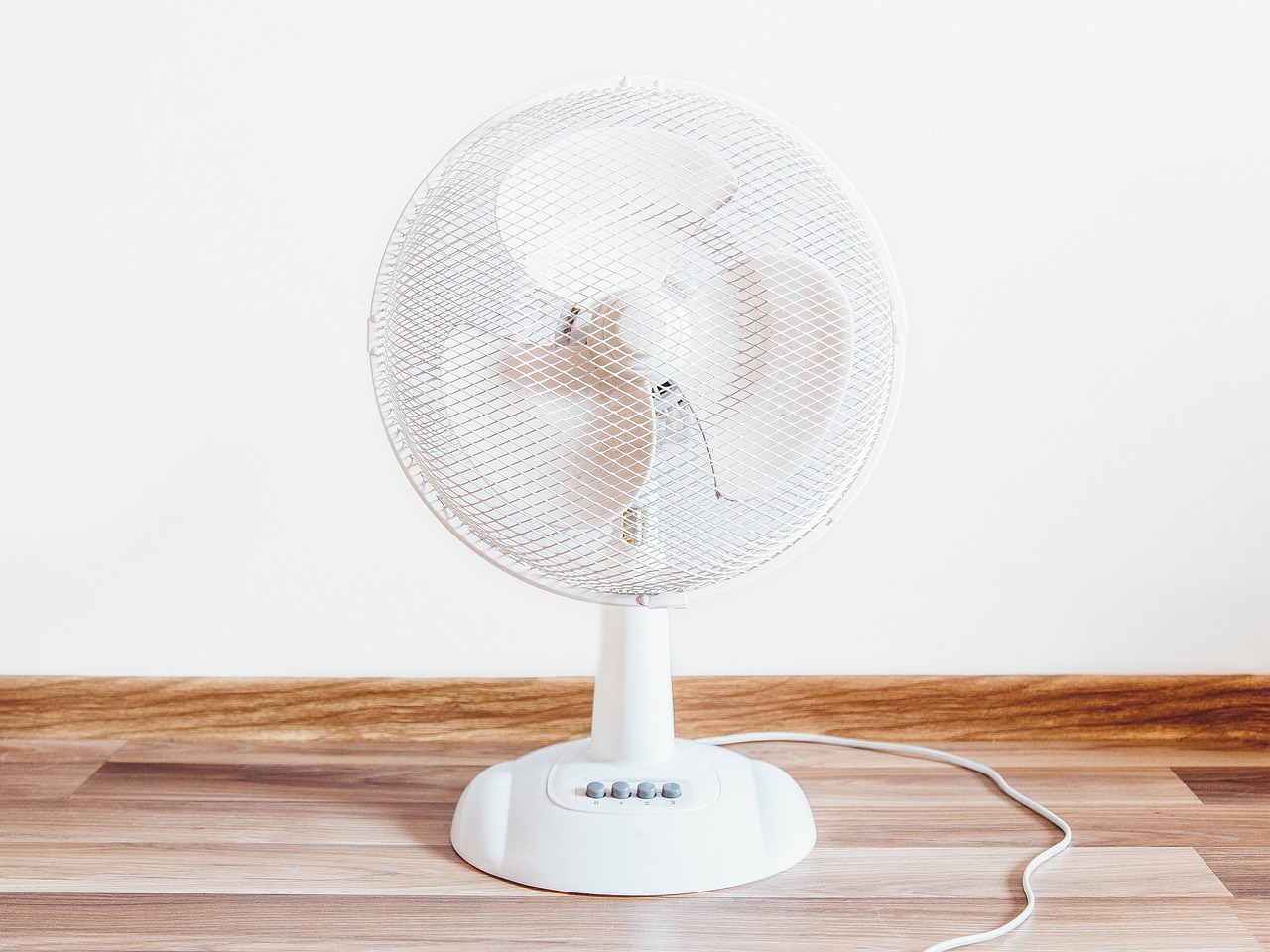 The key to a good night's sleep during a heatwave is to lower your core body temperature. A cooler temperature allows you to enter a state of relaxation. Lowering your body temperature for sleep is also healthy for your organs, which will be able to rest and refresh as you sleep.
Achieving a lower body temperature requires a few simple adjustments to your daily routine. Plan ahead for bedtime by keeping your bedroom as cool as possible during the day. Use light-colored curtains and blinds that reflect the sun's rays and close them during the day. If you have AC, lower the bedroom temperature in the evening to the best sleep temperature range of 60-68 degrees. The higher end of 68 degrees may feel more comfortable in summer and still give you the benefit of a cool sleep environment. At bedtime, try these other tips to stay cool:
Turn on an overhead or floor fan to circulate cool air.
If no AC is needed or available, open windows and let the breezes cool the room.
Take a cool shower before bed.
Drink a cool drink before bed (no caffeine, no alcohol).
Avoid eating a heavy or spicy meal before bed.
Avoid exercise right before bedtime as that raises your body temperature.
Use an ice pack to cool your forehead and wrists.
Wear light, breathable, and loose clothing.
Keep a spray bottle of water near your bed to cool off during the night.
Have a fresh glass or bottle of water by your bedside to stay cool and hydrated.
Sleep on the floor where the coolest air in the room is found.
Use only high quality bedding made from breathable materials, such as cotton or linen, these are the best sheets to keep you cool during the summer months.
If your bedroom is hotter than other rooms in your home, for example, if it is facing West and receiving the hot afternoon sun, consider sleeping in another, cooler part of your home.
Breathable Sheets to Keep You Cool and Bedding for Better Summer Sleep
The bedding you choose for hot summer nights makes a difference in your sleep quality. When hot summer weather hits, it helps to have the best sheets to keep you staying cool. Light, woven, breathable cotton sheets are one of the best choices. They absorb moisture, actually wicking it away from your skin, which helps lower your body temperature.
Here are a few of our favorite Sobel Westex cotton sheet sets that will make your summer nights more restful and beautify your bedroom at the same time.
Sobel Westex "Our Best Selling Sheet" HeiQ Collection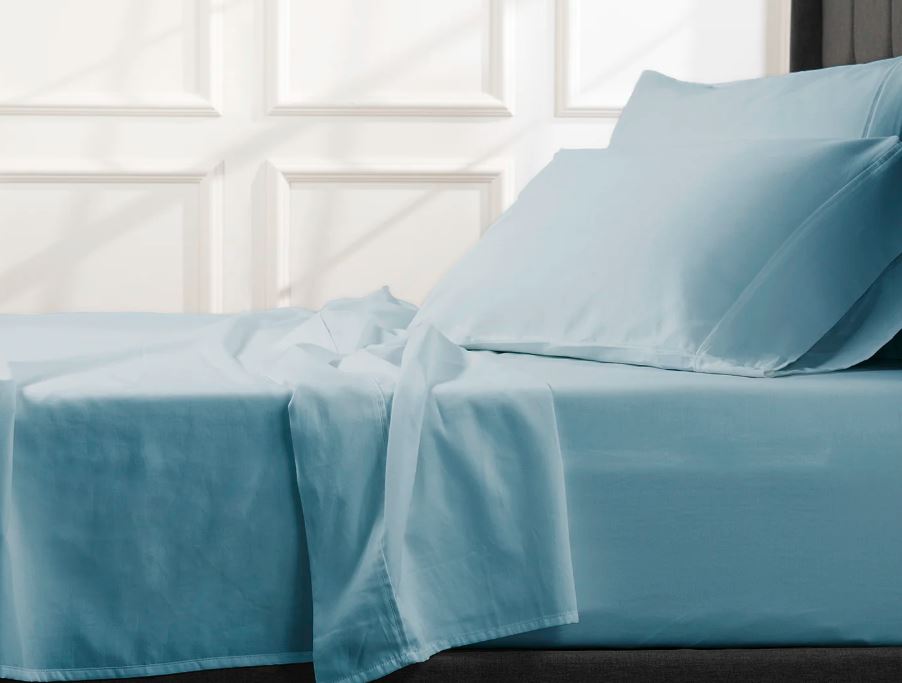 Our best selling sheet set, the HeiQ from the Disney Resorts Collection is 100% sateen weave cotton, designed for comfortable, year-round breathability. These light but cozy sheets are moisture-wicking, ensuring they keep you feeling fresh and cool all night long. With built-in antimicrobial odor control, HeiQ sheets will not only stay clean and fresh but also help you stay cool during those hot summer nights. These quality cotton sheets won't pill, remaining smooth, soft, and comfortable over time. Plus, they are machine washable in cold water for easy care.
Jersey Cotton Sheet Set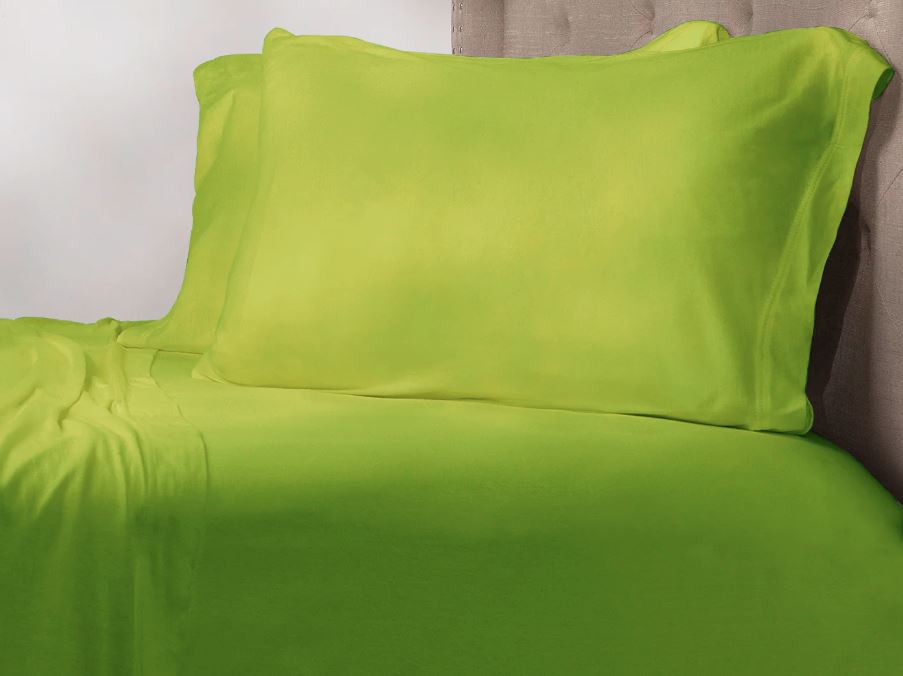 Our Jersey Cotton sheet set offers affordable comfort in style. Soft and stretchy, these lightweight 100% cotton sheets are extra comfortable on warm nights. These deep-pocket sheets will fit mattresses up to 18 inches deep in Queen, King, and Cal King sizes. And they come in bright, fun colors including lime, pink, navy, blue, gray, and white
Hard Rock Sheet Set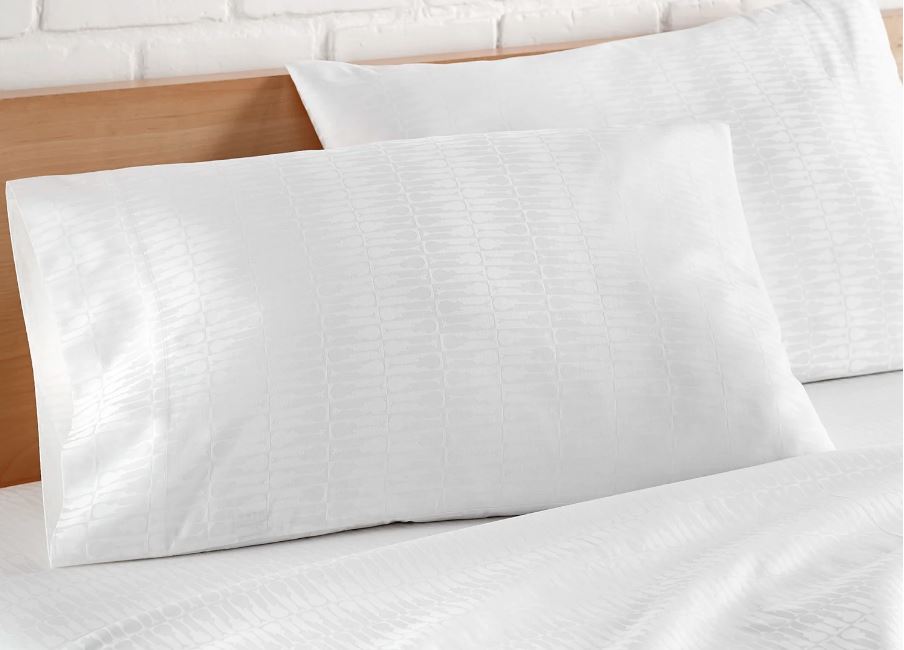 We love our beautiful Hard Rock Sheet Sets. Inspired by rock 'n roll music, these super-soft sateen weave sheets reflect the energy and passion of music lovers. Offering quality and style, these 300-thread count sheets are 100% cotton sateen with a jacquard weave that features a subtle guitar silhouette. These beautiful, high quality, durable, and antimicrobial cotton sheets are a great choice for summer bedding. Color choices include white, gray, blue, and black.
Explore more cool entertainment and resort-inspired bedding, and other high quality hotel and resort bedding favorites made from breathable materials, in our online store at sobelathome.com. Summer will end soon, but until then, we hope you enjoy happy days in the shade and cool, restful nights.