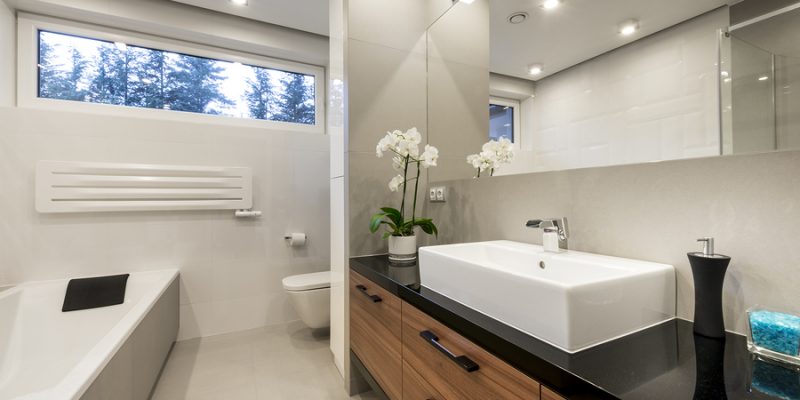 A Bathroom to Energize and Renew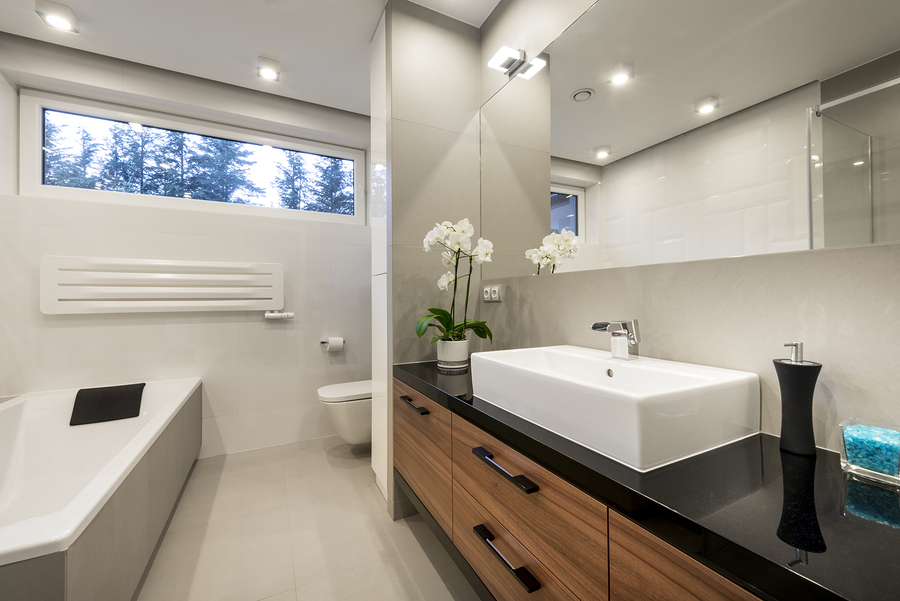 Despite being a highly practical space, a comfortable and luxurious bathroom has its own restorative power to help you relax and refresh. Because bathrooms tend to be on the smaller side, small updates and touches can make a big difference. Imagine, with a little effort, you can start every day in your own spa retreat that helps you relax and leave home with energy and a positive attitude. If your bathroom isn't making you, your family and your guests feel great, then maybe it's time to make a few changes.
Of course, whatever amount of redesign or decorating you do, the fundamentals still apply. To get the most from your bathroom, always keep your bathroom spotlessly clean. Even a million-dollar bathroom will lose its luster if it looks less than clean, or smells damp or moldy. Bathrooms with older fixtures can be harder to clean, so that's one reason to go for a  few simple upgrades, such as plumbing and tile if you can.
When designing or redecorating, consider these seven elements found in luxury bathrooms.
One: Quality Faucets and Fixtures
One of the first things anyone notices in the bathroom is the plumbing. There's something about attractive, sculpted and gleaming metal fixtures that we all notice. And, especially if faucet sputters, is hard to turn on and off or if it leaks, face it, it's going to dampen the bathroom experience and should be replaced.
Plumbing fixtures come in many styles, shapes, and hues, and they can set the tone for the entire bathroom.  A new faucet or showerhead can make a bathroom feel new again, so it's worth a small investment in a new quality fixture.
When choosing faucets and showerheads, remember, fixtures should not only look good but should feel great to use. For sink and tub faucets, find a style that fits your taste.  Be sure to focus on the handles. They should feel smooth and sturdy in your hand, with a nice weight to them and be easy to operate.
Choose a quality product that will require minimal maintenance. Make sure shower fixtures are made from a rust-proof material, like stainless steel.  A rust-clogged shower head can be a real disappointment! For a simple option in the shower, consider an enchanting rainfall shower head that transforms the shower experience into the feel of the outdoors.
If you expect to have frequent guests, make sure the controls for hot and cold water and the shower diverter are intuitive, so you can avoid awkward conversations about how to use them!
Two: Set the Mood with Lighting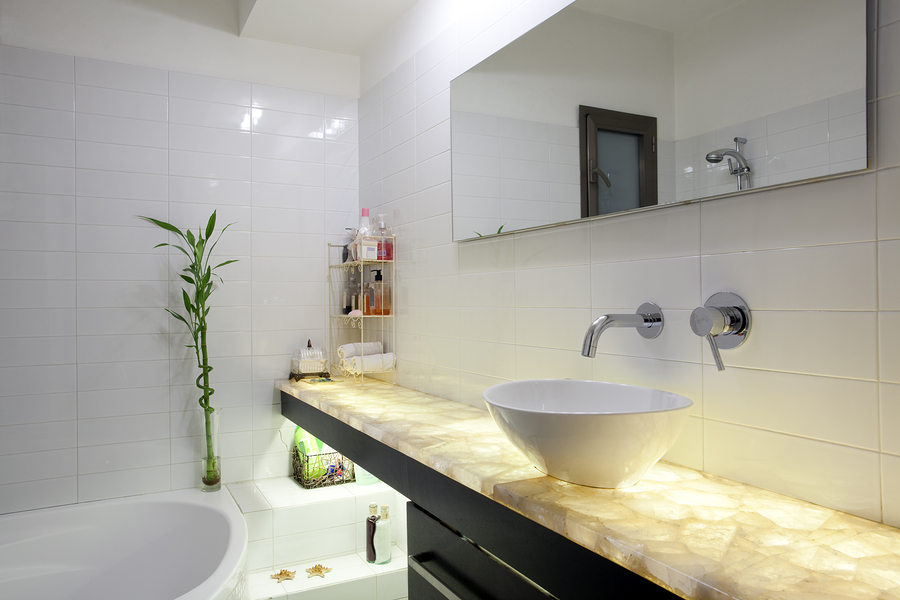 Perhaps the most overlooked element of any bathroom is lighting. It is not necessary to bathe your entire bathroom in bright light. Soft, subtle light is far more pleasant and rejuvenating. Ensure that you have a mirrored vanity that provides enough light for grooming, but otherwise, opt for mellower tones. The light in a luxury bathroom should contribute to a relaxing feeling the moment you walk in. Gentle LED lighting can be added to walls and around mirrors. If it's an option, natural sunlight, through a frosted window or skylight, is always a great choice.
Three: Bathroom Flooring Sets the Tone
Flooring in your bathroom should be both practical and aesthetically pleasing. First, forget the carpet. A bathroom floor should be made of a hard, waterproof surface like tile or granite for easy cleaning and a clean, open look. If you have a small space, choose a simple pattern that won't overwhelm the room.  Then, add carefully placed, colorful bath rugs that make great color accents. Bathrooms are also a great place to show off intricate tile patterns, especially when wall or accent tiles match the floor.
While most people think of tile flooring for the bathroom, wood flooring is warmer on bare feet and adds an inviting, natural feel to the room. Since moisture is hard on wood, it's not a choice for everyone. If you do choose wood bathroom flooring, it's important to make sure the flooring is properly sealed to protect it.
Four: Tasteful Paint or Wallpaper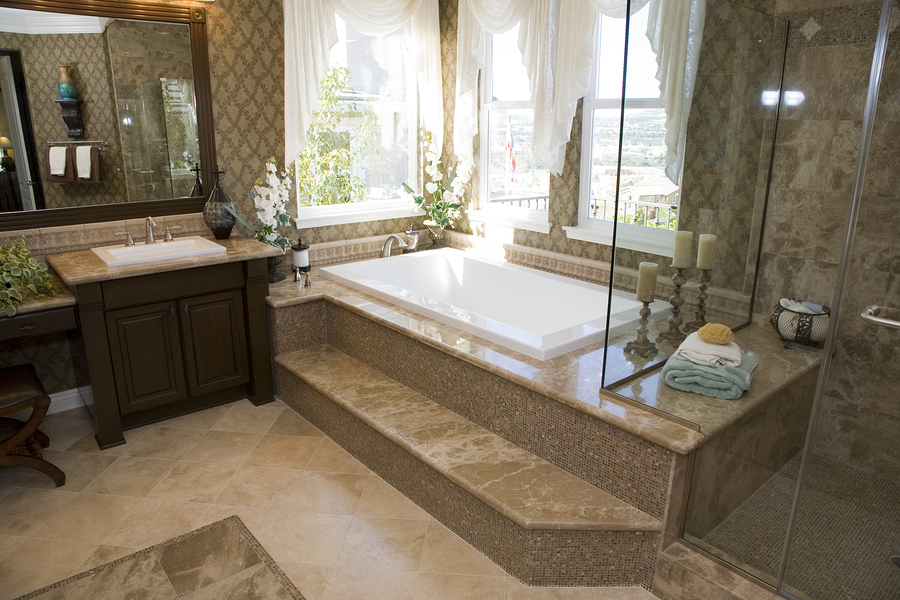 When painting bathroom walls, avoid dark colors which may lend a closed-in feel.  Focus instead on texture. Since you tend to be closer to the walls in a bathroom than in other places, sponge-applied paints or wallpaper are ideal. If the wallpaper isn't your thing, an accent wall in bolder paint color will complete the look. Tile accents that match the bath or floor add a classy look. Add an inviting painting, framed poster or wall decoration to bring life to an empty wall. For a harmonious look, make sure it matches your bathroom theme and goes with the style and color scheme.
Five: Update the Toilet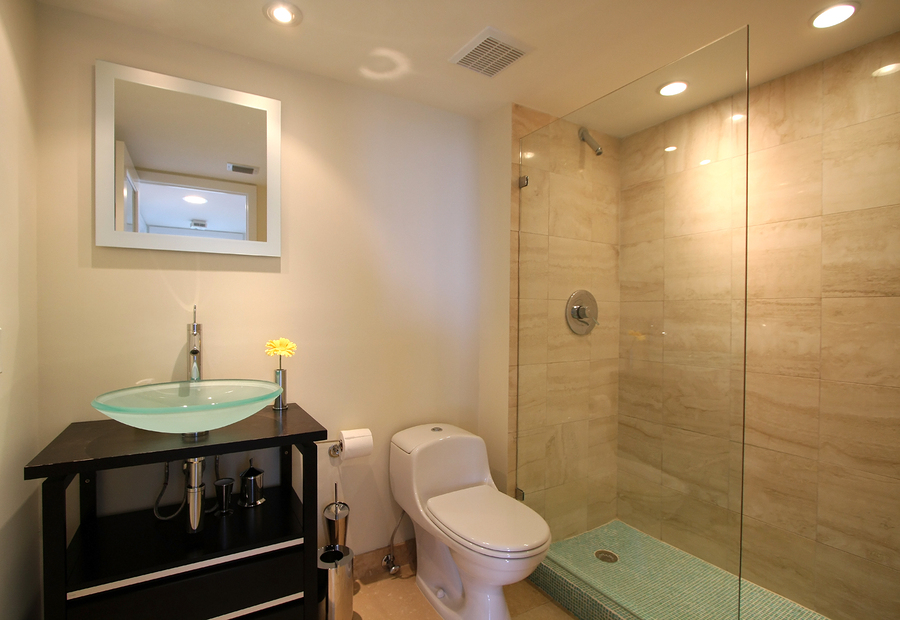 Since it represents the main reason people use the bathroom, let's face it, the toilet is arguably the centerpiece of a bathroom. If yours has seen better days, this is another inexpensive fixture worth replacing. Sometimes replacing the seat and cover are enough to give the toilet a fresh look and feel. But if not, the good news is that there are new choices in toilet design and function today. You don't have to settle for the same old design. A sleek, modern toilet is one of the best ways to transform a bathroom from a utilitarian space into a spa-like experience. Tankless toilets offer a low-profile, minimalist option, while toilets with a rectangular base can look almost like a modern chair.
Six: Add Soft Touches
Even if your visit lasts only a few minutes, bathrooms are places to feel pampered. Provide quality hand and shower soap, have plenty of tissues and quality toilet paper on hand, and add extras like hand lotions and bath oils that provide an extra bit of comfort and relaxation. If you want a full spa experience, keep candles, a selection of essential oils, an incense holder, and a luxury spa robe and slippers ready for use.
Seven: Luxurious Hand and Bath Towels
The ideal bathroom experience is not complete without fresh, plump luxury towels. Residents and guests alike appreciate quality hand and bath towels that complete the feeling of a spa experience at home. A good towel should not only be absorbent and feel luxurious on your skin, it should also be stylish and beautiful. Hotel collection towels are a great choice because they combine beauty and plush comfort with quality materials and state of the art manufacturing for softer, more absorbent towels that are made to look and feel great for a long time. Choose styles and colors that accent your bathroom. To keep the spirit of relaxation, always have a spare towel set on hand in the bathroom so you don't need to run down the hall to find one.
Eight: Well-Placed Mirrors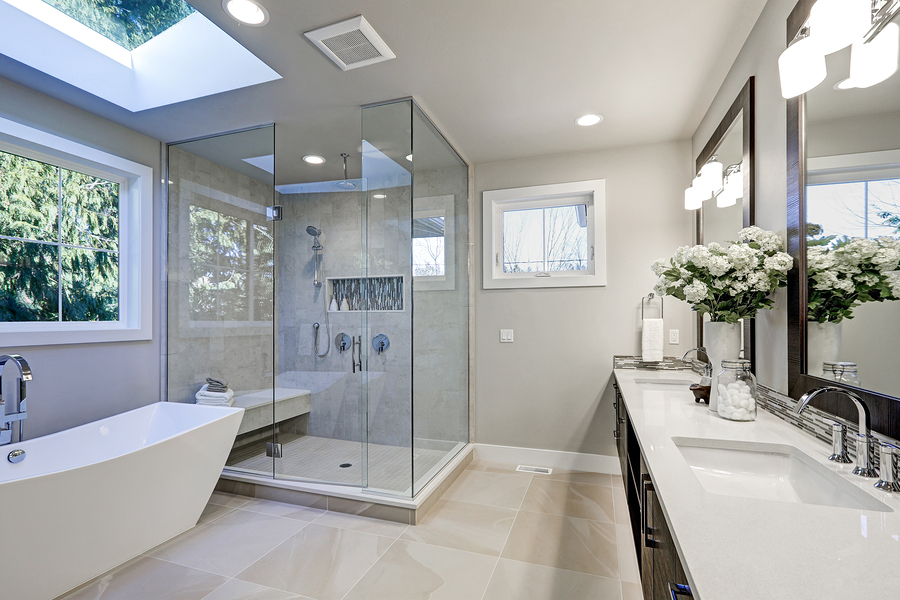 Mirrors serve several purposes in the bathroom. They allow you to groom, of course, but they also make the bathroom feel more open and they distribute light in the room. Consider placing mirrors on two bathroom walls (though never across from each other!) to provide a feeling of extra space in more than one direction.  
With a little effort, your bathroom can be an oasis of peace. Whether it's a small room or a large one, there are many ways to enhance the space so that it provides that extra bit of daily luxury and indulgent self-care that we all need.