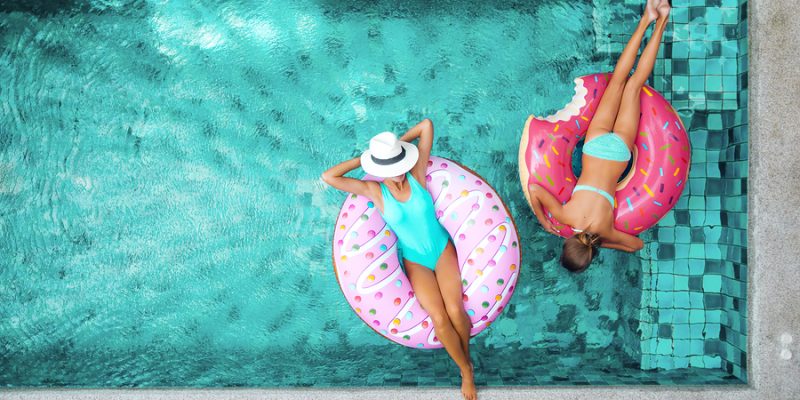 Prepare for Pool Season with Fun Tips and  Fabulous Pool Towels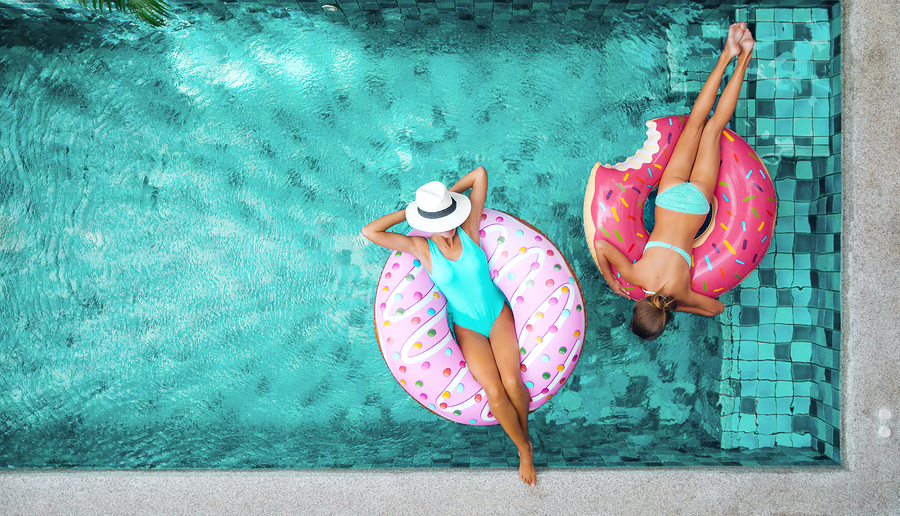 After a tough winter across the US, the thought of lounging poolside on a warm spring day is almost enough to lift the cabin fever doldrums. Well, one thing is certain, the earlier you start getting pool-ready, the sooner you can throw that spring welcoming pool party! Here are a few handy tips to help make this year's pool season stylish and fun along with recommendations for some of the best luxury hotel pool towels and quality spa robes to dry off, warm up and look great.
Ideas for a Perfect Pool Outing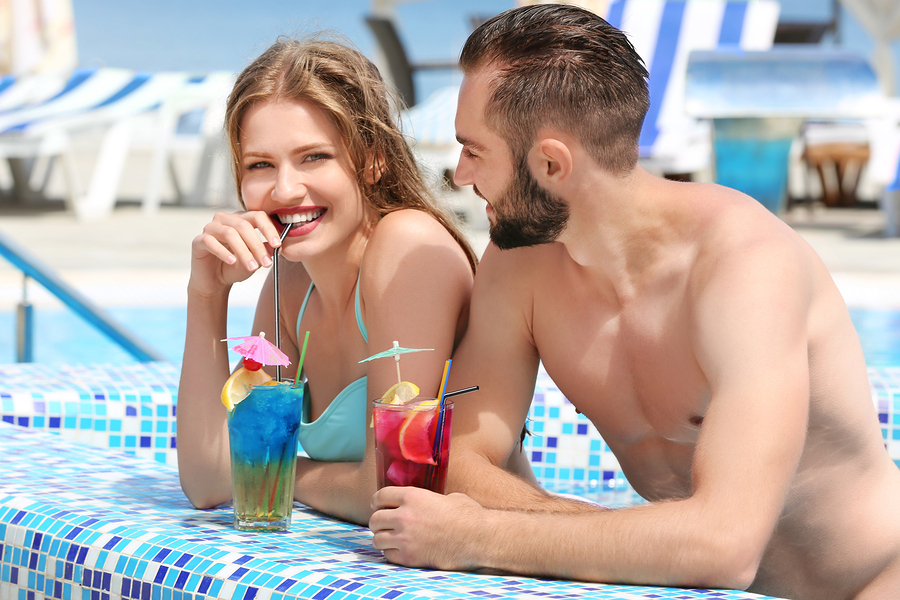 Cleaning and prepping your pool for swimming is the first step, of course. If you've covered the pool, it's relatively free of leaves and debris. Follow your pool cleaning routine and soon that bright blue pool is looking very inviting. All you need is to work up a few plans for the season. There are lots of ways to enjoy your pool time, of course. Kids and adults probably have totally different ideas about that. For a little extra pampering for your pool guests, consider a few creative ideas like: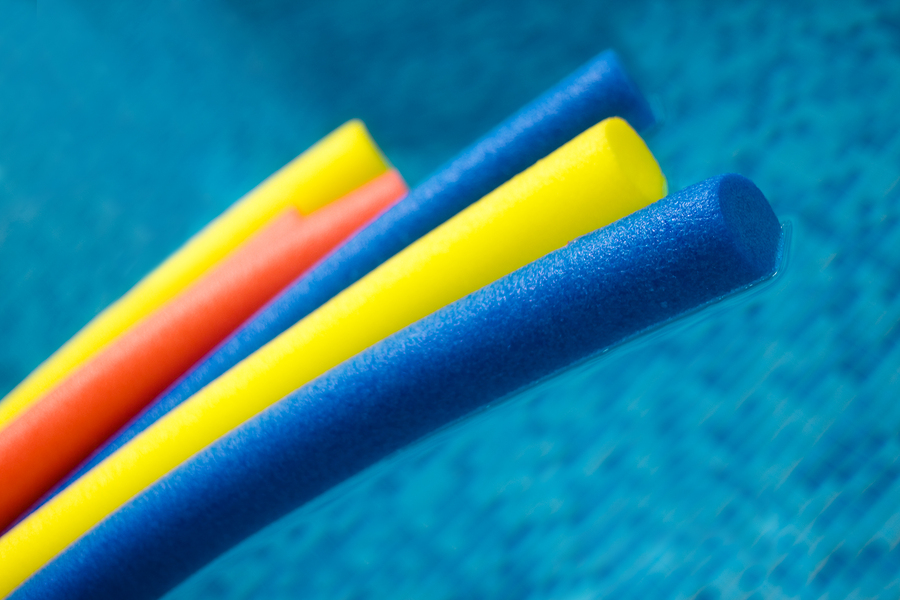 Romantic Pool Lighting – Since the night sky will still arrive in the early evening hours, you can quickly make beautiful DIY pool lights by slicing colorful pool noodles and inserting artificial tea lights into each. Light a path for walking or simply decorate the entire area with a random display of sparkling lights.
DIY Pool Warmers – Take advantage of the afternoon sun by making solar rings to keep the temperature of your pool more comfortable for evening hours. Wrap some hula-hoops with black plastic and place in the pool when not in use – the material will absorb the sun's heat and transfer it to the water!
Tennis Ball Pool Skimmer – You can't avoid cosmetics, oils, and sunscreen lotions from getting in the pool water, but you can minimize their accumulation by tossing in five or six tennis balls to act as a pool skimmer. The felt material will absorb a good amount of surface build-up in your pool, easing the workload of your pool filter.
Pool Tile Stain Remover – A natural way to clean the stains from your pool walls is to use baking soda mixed with water. This product is abrasive making it a good choice for hard-to-remove marks and stains – yet, it is non-toxic and harmless to your swimming guests.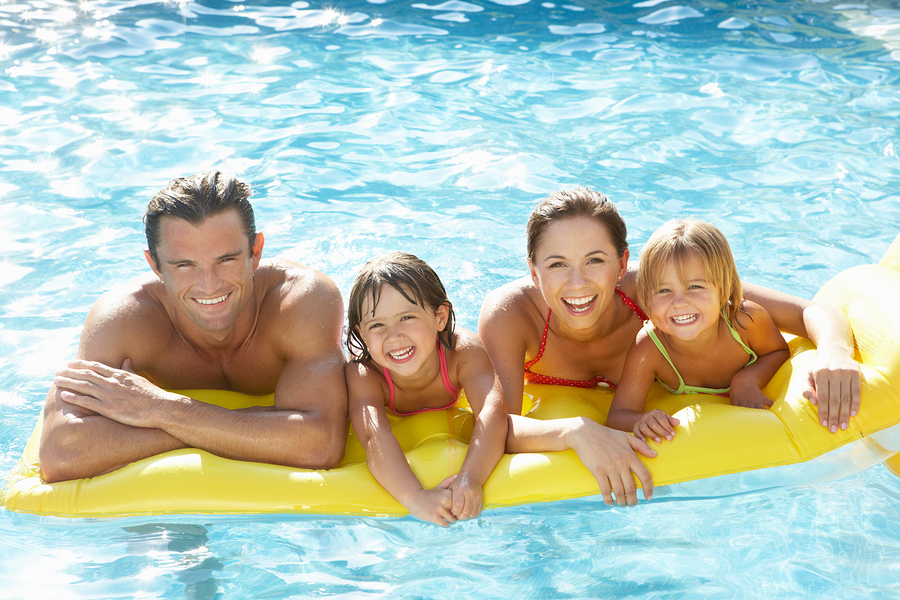 Spa Music: Enjoy that last spa experience? Relaxing music is a big part of any spa visit. Get that same relaxing feeling anytime at your pool by installing a few outdoor speakers so you can play relaxing meditation music while you swim or sunbathe, or liven it up for a pool party.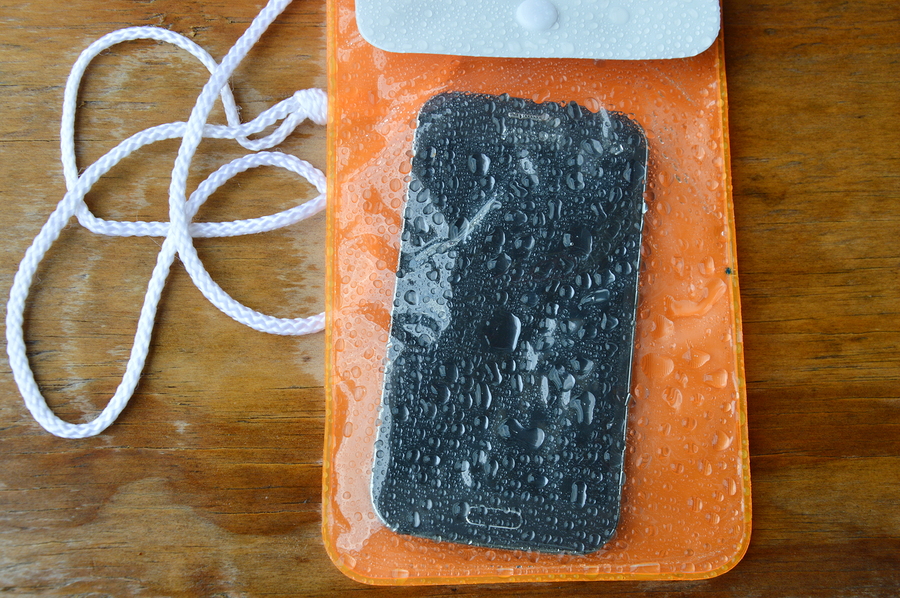 Cell Phones: Avoid disaster by offering ziplock bags to everyone at the pool to secure their cell phone from accidental contact with water. For anyone planning on using their phone while floating on the water (yes, someone will), make sure it's double-bagged, or you can stock up on waterproof cell phone carriers made specifically for use at pools or the beach.
And if summer has not quite yet arrived in your neck of the woods:
Star-Gazing Floats – If it's a bit too chilly to allow the kids to take a dunk in the water, you can convert inexpensive, rectangular kiddie pools into floating rafts (with built-in side safety rails!) for an evening of awesome star gazing. Layer in a warm blanket and a couple of throw pillows for a spring pool watercraft.
Add a Touch of Color and Class with Luxury Hotel Pool Towels
---
To welcome Pool Season all Sobel Westex Pool Towels will be 40% off April 18-22, 2018. Use Discount Code PREPOOL18. See all our towels at sobelathome.com.
---
A plush, thirsty and stylish hotel pool towel is the perfect way to quickly dry off after your swim or just get cozy when the spring swimming is still a bit chilly. Sobel Westex, supplier of top quality towels and linens to the world's best hotels, offers a wide selection of fun and bright hotel quality pool towels that can handle all your swim outings and pool parties.
Splash Pool Towels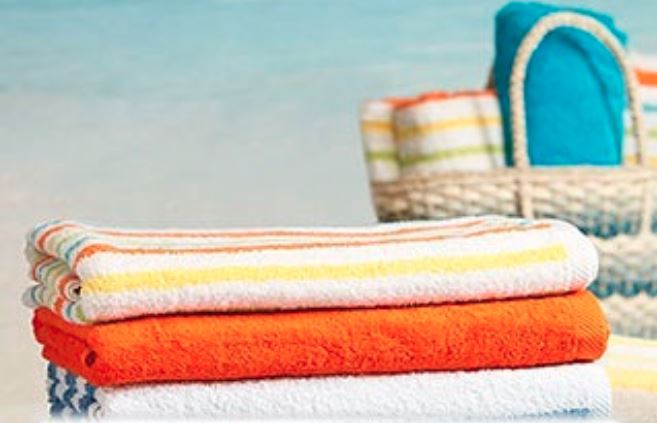 The Sobel Westex Splash Solid Pool Towel is available in four bright colors. Pick your favorite or to mix and match, there's something for every pool decor. The extra large 30″ x 60″, absorbent cotton design is big enough to wrap around for a quick warm-up.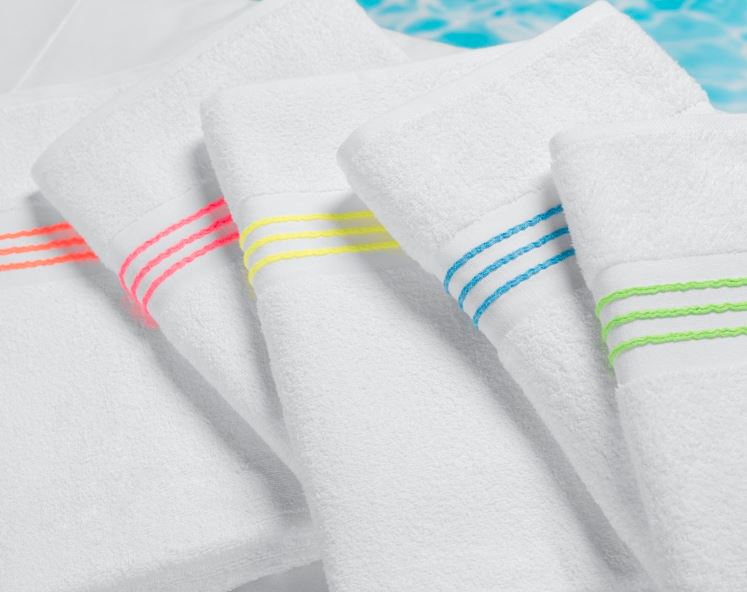 Or opt for a classic look with the white Stripe Border Pool Towel. These neon-bright cotton towels add a touch of distinction and class and brighten up your pool chairs and lounges, adding a retro look to your pool ensemble. Select from five bright spring and summer colored stripes – blue, green, orange, pink or yellow. Check out other pool towel styles and find one to fit your style.
Wrap Up your Pool Experience in a Fashionable Spa Robe
Complete your spring pool look with a luxurious hotel spa robe that can pull multiple duty for in-home relaxation, shower or bath time, or when you use your hot tub or sauna. When choosing a spa robe, consider the fabric, whether classic breathable cotton, extra soft microfiber, or absorbent terry blend. The most convenient pool or spa robes will be uni-sex and will have a one-size fits all design.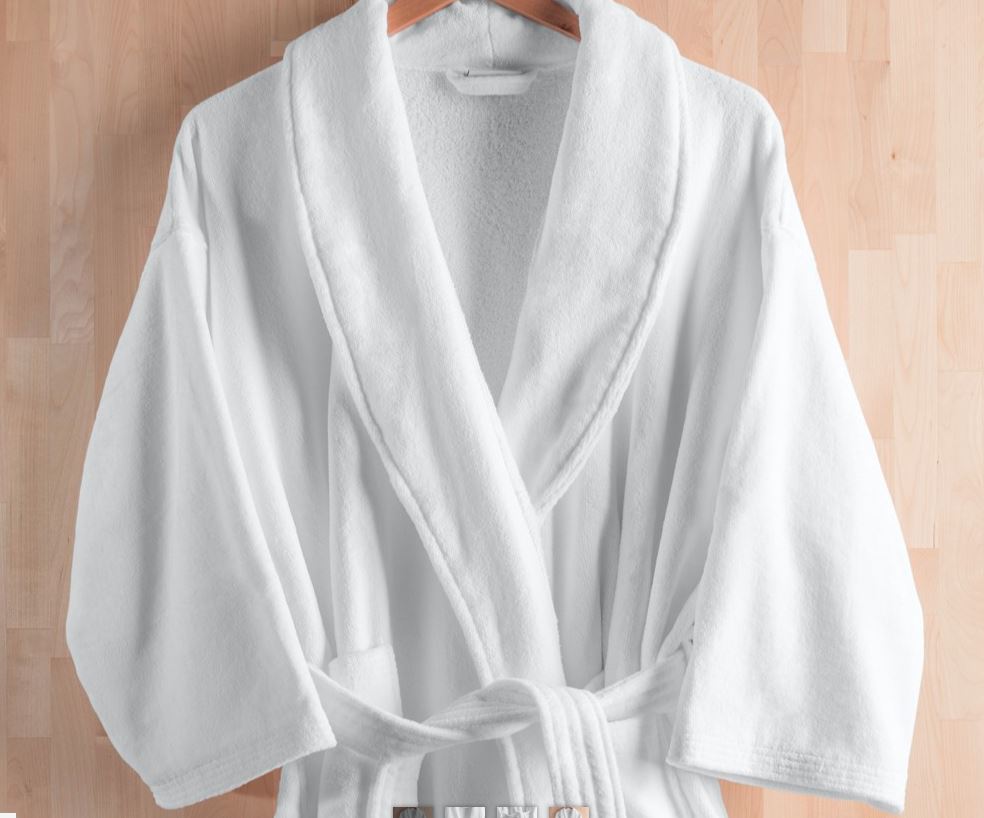 Sobel Westex offers luxury spa robes that are plush, comfortable and stylish. Their top quality assures the best materials and construction for durability and a classic look and feel. Consider the Five Star Robe constructed of a cozy, 10 ounce, terry velour for a look of sophistication and comfort. Spa-style, this robe is a one-size fits all and features a classic V-line. No worries about spills, this heavy-duty robe is completely machine washable.
Our Calm Urbana Robe will elicit the feel and look of an exquisite luxury resort spa experience. This full length spa robe features an ultra-plush microfiber material with satin piping along the bold shawl collar. With deep pockets for personal items, this luxury robe is perfect for home or spa.
With springtime just around the corner, now is the time to start preparing for a great pool season with some creative thinking and quality, fashionable pool gear from Sobel at Home.