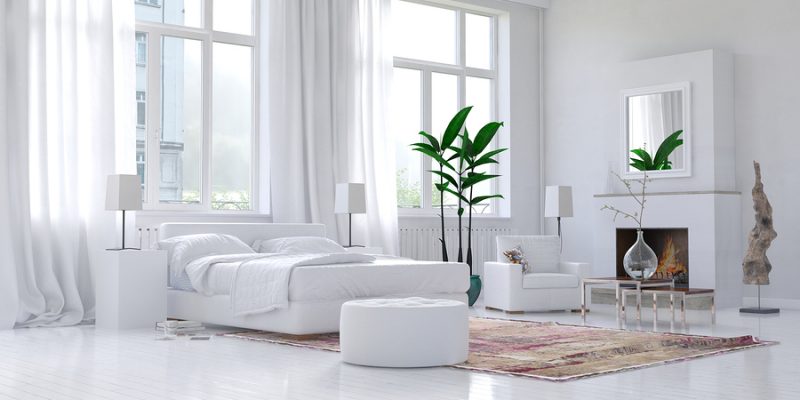 What to Look For When Buying Quality Bed Sheets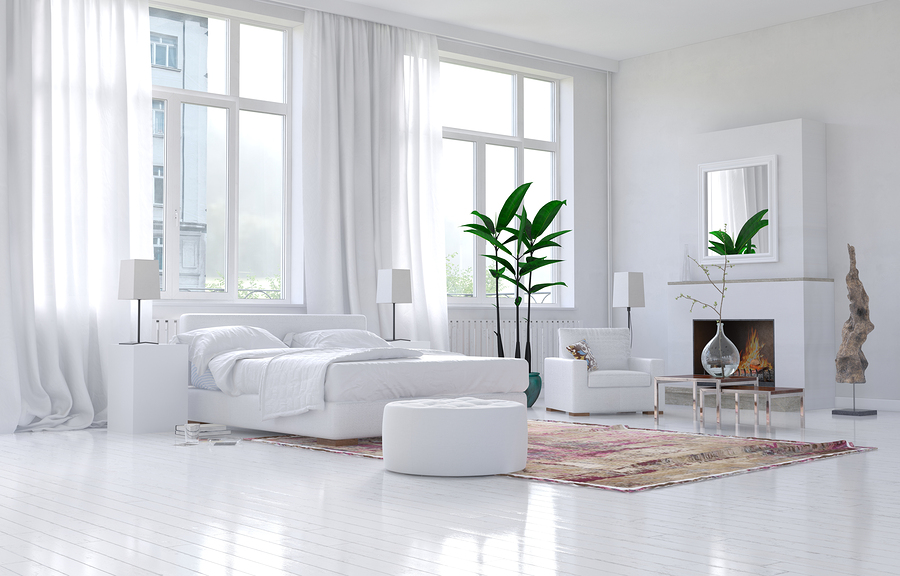 There's nothing quite like good cotton sheets. The soft, smooth feeling against your skin. No abrasion. No itchiness. No roughness. Sounds like a dream? Doesn't have to be, but Sobel Westex luxury hotel collection sheets, available to the public from sobelathome.com, can make sweet dreams happen for you.
Sobel Westex makes a variety of top-quality hotel collection sheets for our demanding luxury hotel and resort partners around the world. These hospitality leaders expect the best – the best fabrics, the best quality, easy to handle and care for, and of course, the best sleep experience for their guests. We have put a lot of time into understanding and designing great bedsheets, and we know what goes into making them right. Let us share some of the differences to look for when buying quality hotel collection sheets for your home.
To help you understand which bed sheets will help you sleep more soundly at night, we've provided a brief guide. When purchasing bed sheets, look for two important factors: the fiber from which it is woven and then how the fabric is treated.
The Fiber Makes a Difference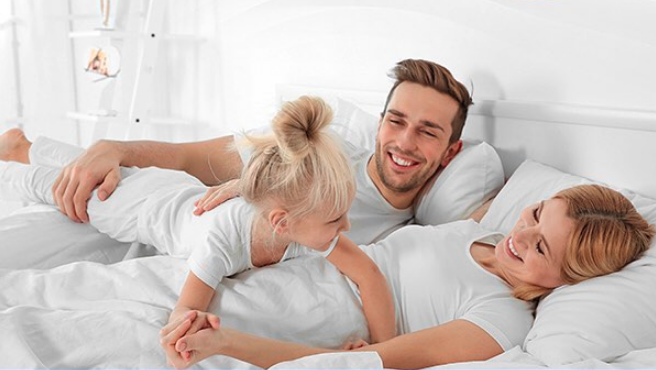 Cotton is the most sought-after fabric for sheets. It's durable, it's soft, and it can be quite luxuriant with the right treatment. The fiber is complemented by the weave. Sobel at Home uses quality cotton and cotton-blends and weaves that add to the luxuriant texture, comfort, beauty and durability of the sheets.
100% Cotton Sheets
Cotton is cherished worldwide as a versatile, natural fiber that is used widely in clothing, bedding, and other fabrics. It is naturally soft, hypoallergenic and doesn't irritate the skin. Among its many desirable features is its breathability and ability to wick water away from the skin, making it highly wearable for summertime clothing, and perfect for feeling cool and comfortable in bed when used in sheets and pillowcases.
Sobel at Home's 100% cotton sheets are found in our Cairo Cale and the Sobella lines. Our Cairo Cale bed sets are made from 100% combed ring spun Egyptian cotton. Egyptian cotton is imported, superior cotton with a fiber length that ranges from 32 to 38mm. This fiber length is longer than most other cottons and allows the cotton to soften with each washing cycle. Egyptian cotton is also noted for its durability and breathability, so if you get too hot at night, Egyptian cotton may be just what you need.
Our Sobella sheets are our top-of-the-line sheets. These sheets are composed of cotton sourced from various locations, including U.S. native Pima cotton. Pima cotton is comparable in quality to Egyptian cotton and carries with it a long fiber length starting at 35 to 38 mm. Therefore, with every wash, this cotton also gets silkier to the touch.
Blended Cottons
For other bed sheet selections, we use a cotton blend made up of 60% high-quality cotton and 40% polyester. First you may ask: why blended? That's simple: it's a perfect combination; polyester helps mitigate the disadvantages of cotton. Cotton, though the softest of all fibers, has its disadvantages, including its tendency to wrinkle and be less colorfast. A cotton-polyester fabric increases the bed sheet's durability, requires less handling time, such as for ironing, and helps the sheet hold like-new color longer. The key is achieving just the right blend of quality cotton and polyester fibers. At Sobel Westex, we think we've found the right combination, and our customers seem to agree.
Hotel Quality Bed Sheets Fabric Finishes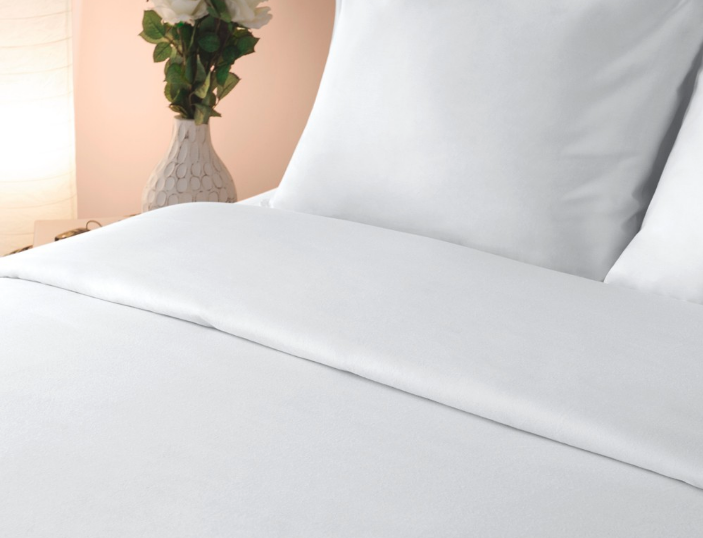 There are two types of fabric finishes that are preferred to produce the best quality bed sheets, and we use them for our Sobel Westex hotel collection sets: percale and sateen.
Percale.

With a thread count of 200 or higher, percale has a tight weave compared to typical bed sheets. This weave creates a matte, crisp finish that is both elegant and breathable.

Sateen.

To make sateen sheets, the fabric undergoes a

mercerization

process that gives it its signature lustrous sheen. These sheets are a bit heavier, but perfect for those who like to get cozy.
Hotel Collection Bed Sets Manufactured for Quality and Performance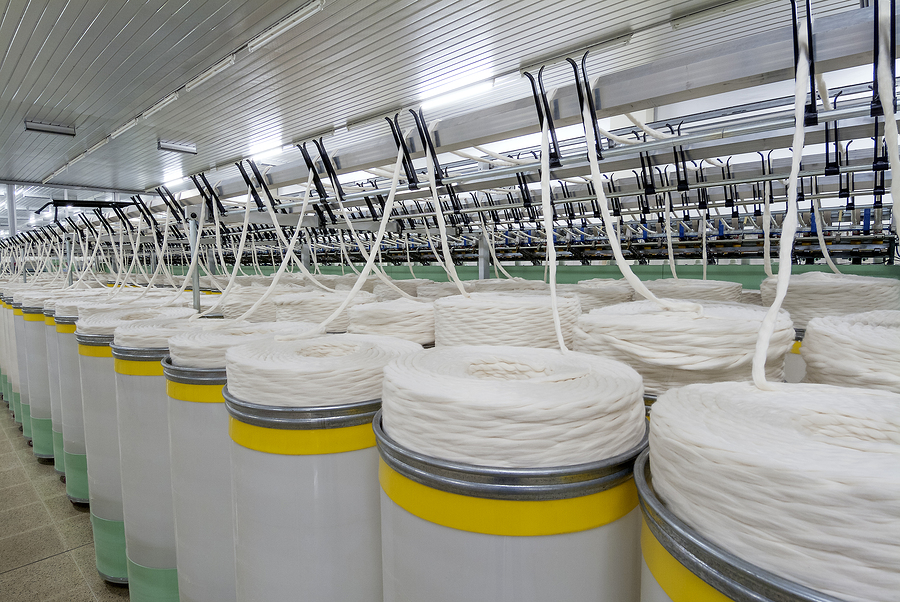 Apart from pure comfort, all our Sobel Westex cotton sheets are given special treatment that helps achieve our high quality standards.
Ring Spun Cotton.

There are different methods to transform raw cotton into wearable cloth, but for sleeping, we do not want something that is standard, we want something special. Our cotton is treated with a special finish process known as ring spinning. Cotton is twisted to create the yarn, and then – to ensure the end desired result of superior softness is achieved – our cotton is spun to produce cotton whose fibers are straighter and more refined, thus, smoother. The ring-spun process uses ring frames, and the yarn is continuously twisted and thinned, lengthening and strengthening the yarn like a rope.

Sanforized Finish.

At Sobel at Home, we want our sheets to be slept in, that's means they will be washed a lot. Sanforization is a treatment process used to prevent shrinkage from washing. The process involves the stretching and shrinking of woven cotton cloth before it is cut and produced. With our sheets, you do not have to worry about pulling and tugging after the first wash to fit the fitted sheet on your bed.

Anti "Wear & Tear" Weave.

All our sheets are constructed with a unique anti-wear and tear weave that guarantees longer fabric life. For our busy lives today, longer-lasting is something we can all appreciate, even if it is simply for the benefit of stronger fabric.

Silpure Silver Antimicrobial Treatment.  

You will spend a third of your life in bed. So it makes sense that your sheets should retain long-lasting freshness. That's what the

Silpure silver antimicrobial treatment

does. If the conditions for bacterial growth is suspected, ultra-fine silver crystals in the bed sheets release silver ions to prevent bacteria from cultivating. Silpure is U.S. EPA registered and acts as a complete, safe means to protect you and your family from unwanted bacteria.
Sleep Like a Baby with Sobel Westex Hotel Collection Sheets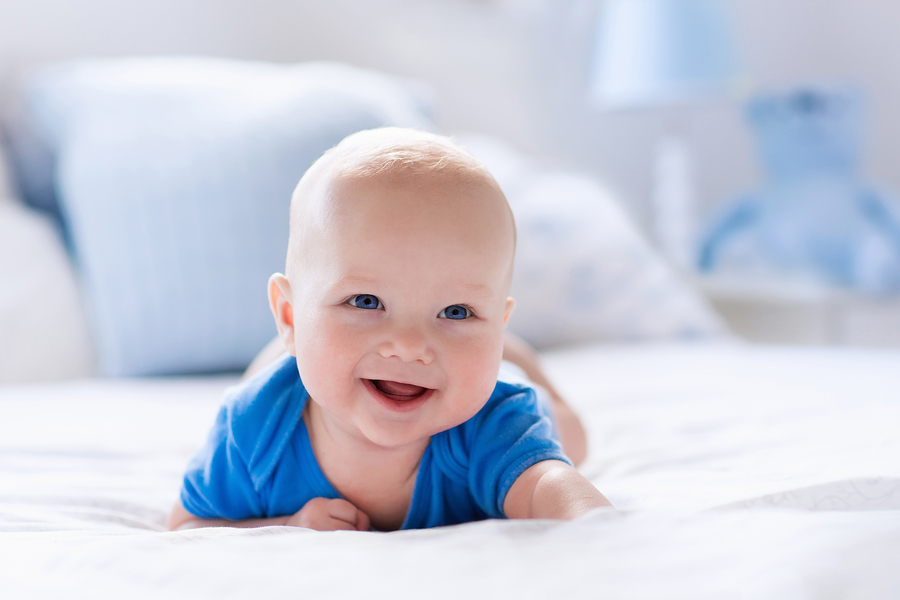 At Sobel Westex, quality matters; your comfort matters. We take pride in our reputation for crafting luxurious and durable bed sheets. Sobel Westex luxury hotel collection sheets are trusted and used in thousands of the best hotels and resorts around the world. They are enjoyed by tens of thousands of hotel guests every night. You probably remember getting a better night's sleep during a hotel stay than you do at home, and there's a good chance that was due to the quality bedding. Now, with the best hotel sheets available from sobelathome.com you don't have to wait for your next vacation to dream big. You can get that same experience every night at home with Sobel Westex hotel collection sheets. Pick out a set today – and pleasant dreams!