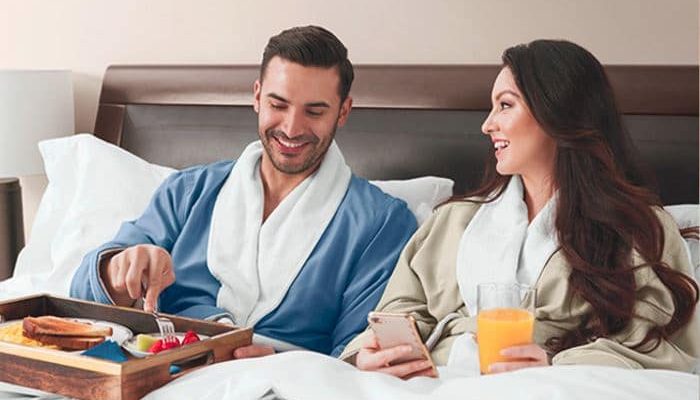 Help Dad Celebrate Father's Day in Style with Sobel at Home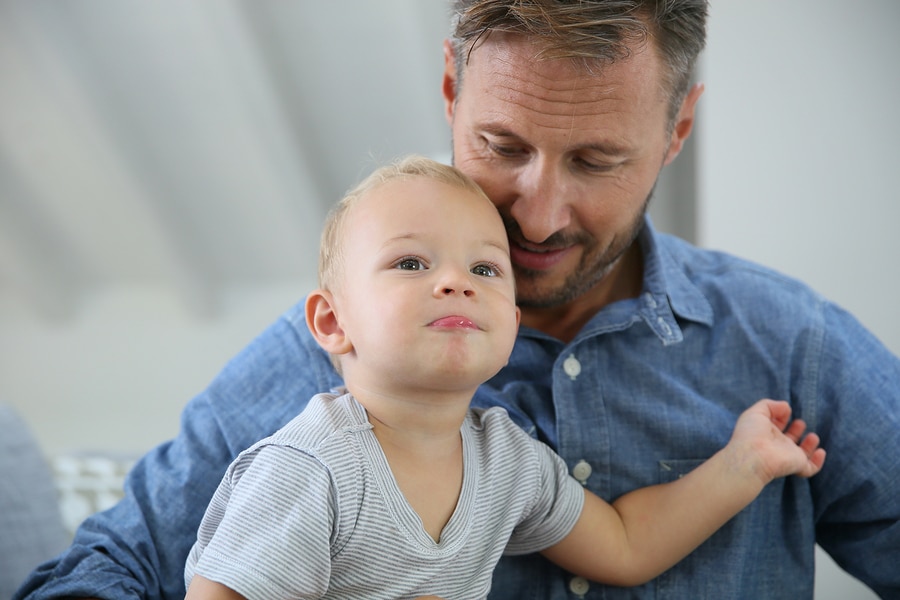 Since the first Father's Day celebration was held on June 1910 by proud daughter Sonora Smart Dodd in Spokane, Washington's YMCA to honor her dad, a single parent of six and civil war veteran, William Jackson Smart, American families have celebrated the important role that fathers play in our lives. Dads may not express it the same way as Moms, but having a warm, loving family and home to return to every day is just as important to them.
Give Dad the Best of our Warm and Cuddly Hotel Linens Collection
Sure we know dads are supposed to be tough and outdoorsy, but nothing says you love him like having comfort and luxury when he's relaxing at home. With Sobel at Home's line of luxury hotel robes, pillows and linens, you can pamper Dad whether he's in the bath, in bed, or just lounging around the house. You might even be able to help Dad relive a great luxury hotel experience where the softest pillows and most luxurious bedding helped him sleep like a baby.
Here are a few of our luxury hotel products that will totally pamper your favorite dad on Father's Day:
Help Dad Relax with a Hotel Quality Robe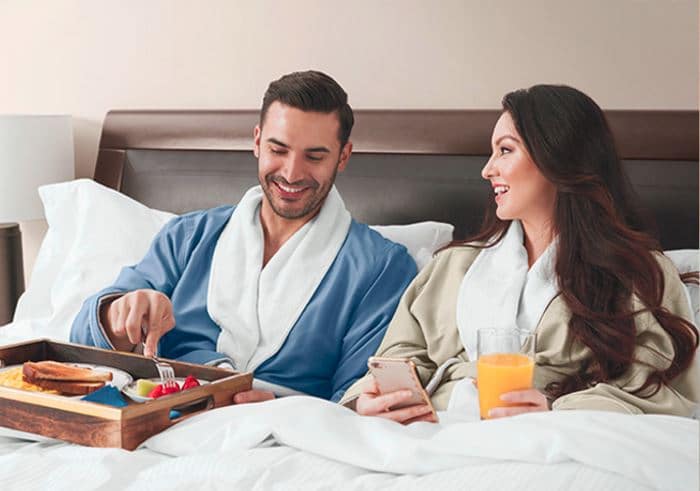 Let Dad experience his down time in a super soft and luxurious hotel quality robe. Choose from Sobel at Home's selection of timeless resort spa bath robes, all made of high quality, absorbent materials for warmth, comfort and durability.
Our extra soft Five Star bathrobe features a classic v-neck and 14-oz terry velour, perfect for drying off from an outing in the pool or hot tub, or for wrapping up after a shower.
The Calm Urbana Robe is made from sensuous 100% microfiber, elegantly highlighted with satin piping and extra deep pockets, available in eggshell and sage and perfect for lounging and relaxing at home.
The Perfect Fit Luxury Hotel Pillow
Does Dad toss and turn?  Maybe he snores at night?  Or maybe he wakes up a bit achy or cranky. Did you ever think maybe it's his pillow? Having the right pillow for your sleep style is important to a good night's sleep. Sobel Westex, parent of Sobel at Home, knows pillows well because we've been making top quality luxury hotel and resort pillows for our clients around the world for over 35 years.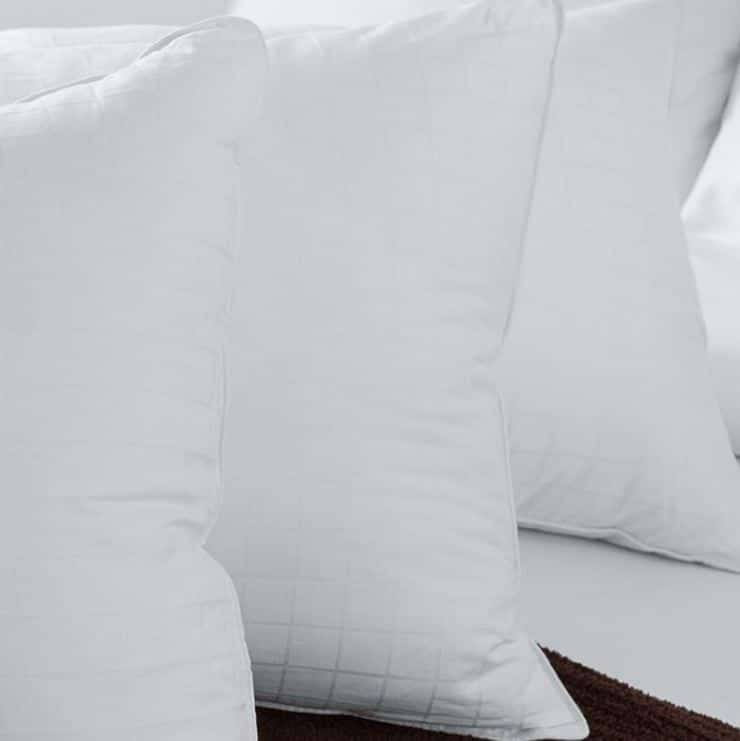 Find the perfect pillow for Dad's sleep style – side sleeper, back sleeper or stomach sleeper – firmness preference and pillow size among our selection of hotel quality pillows. Durable and made of only top quality materials, you will find the right style and feel to put Dad to sleep in no time and help him wake up refreshed. Our pillows range from 100% cotton to down or feather/down combination. Some styles, like Dolce Notte and Bellazure Duo, feature silpure antimicrobial finish to help keep the pillow fresh and minimize odors. Choose a brushed microfiber finish or cotton. Or, for environmentally-conscious dads, go eco-friendly with our comfortable PET siliconized fiber-filled (made from recycled plastic bottles) Dolce Vita Eco pillow.
Pamper Dad with Top Quality Hotel Bedding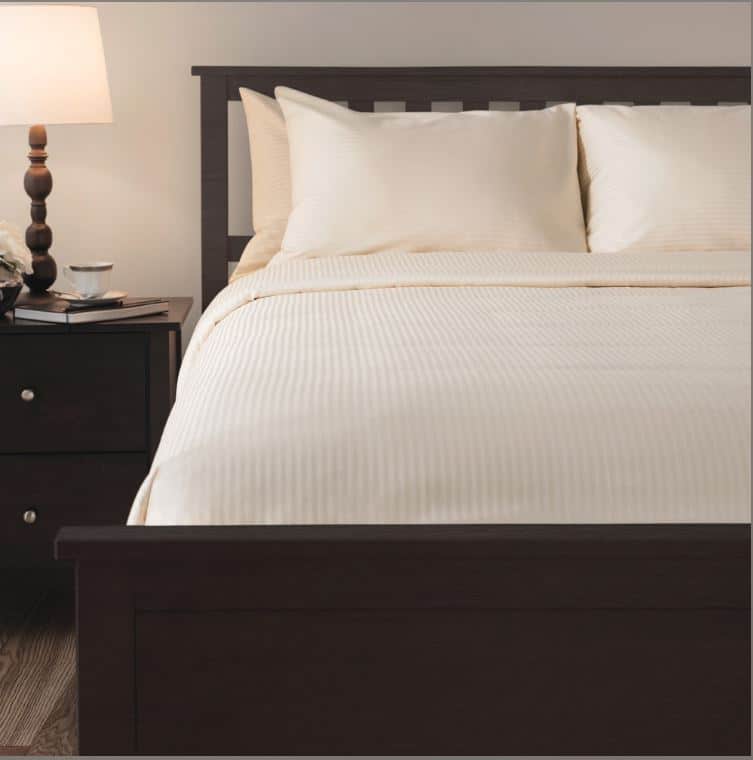 Does Dad's bed looked slept in even after he makes it?  Maybe it's time to spruce up his bedroom with a fine, durable and easy care bed sheet set and a new splash of color with a warm blanket from our hotel bedding collection.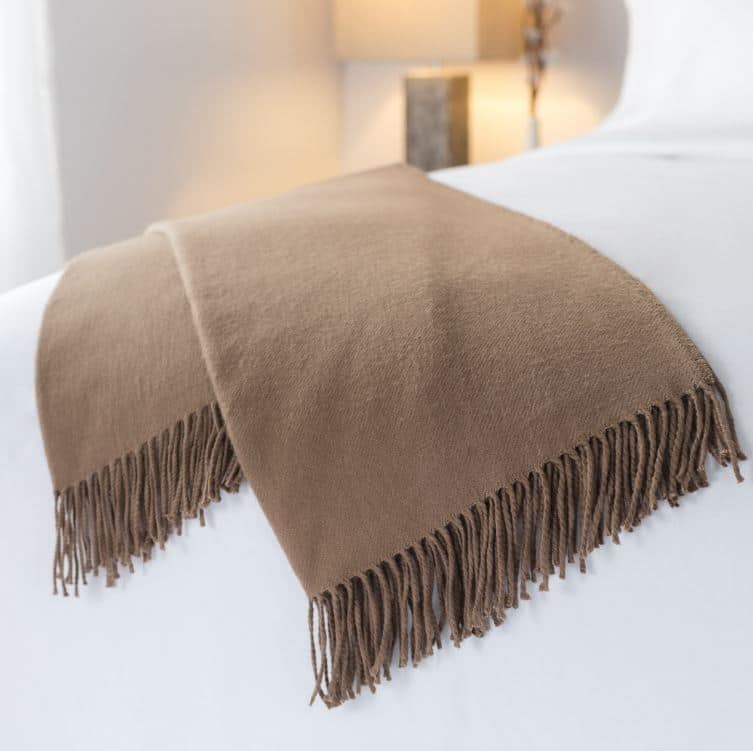 Nothing says a good night's sleep like an inviting bed with soft yet sturdy and durable hotel quality sheets. This Ni Nights bed set adds an executive flair to Dad's bedroom with 300-thread count sheets, for stylish satin-striped comfort.
Dad will love an alpaca or chenille blanket to top his new bed set, adding warmth, sophistication and style. Perfect for snuggling, our ultra-soft alpaca wool blanket sports a decorative fringe and comes in eight colors to help you match it to dad's favorite arm chair, sofa, bedroom set, or even his man cave decor.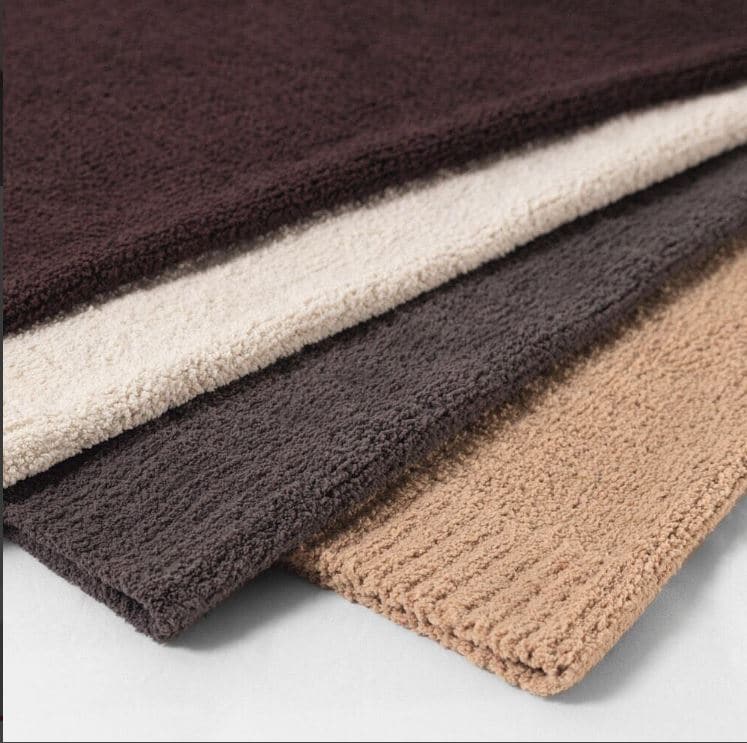 Our stylish chenille blanket comes in four colors and is a great added layer of warmth in bed. Chenille's exposed linear seams add texture and an inviting, relaxed look and feel.
Find many more hotel collection items in the Sobel at Home online store. And remember, Father's Day will come and go next week, but Dad will remember his Sobel at Home gift and the gift giver all year long, every time he enjoys the quality and comfort it provides.