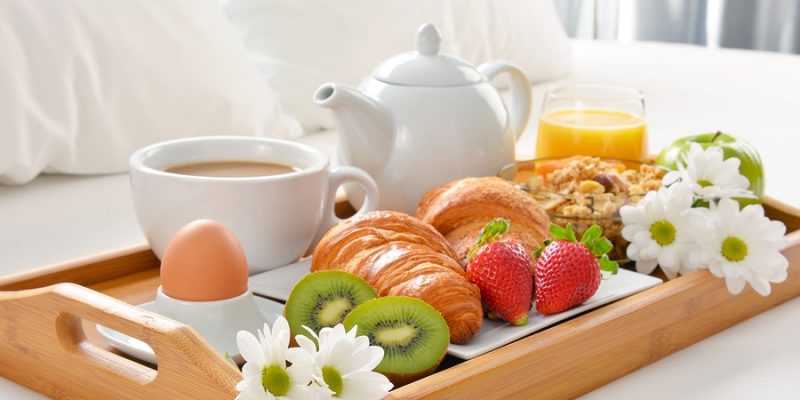 Here's What Makes Luxury Hotel Bed Sheets So Comfortable
Ever stayed in a luxury hotel and wondered what makes their sheets so comfortable? We explore the secrets behind hotel-quality sheets and how to choose the best ones for your home.
Here's what we cover in this post: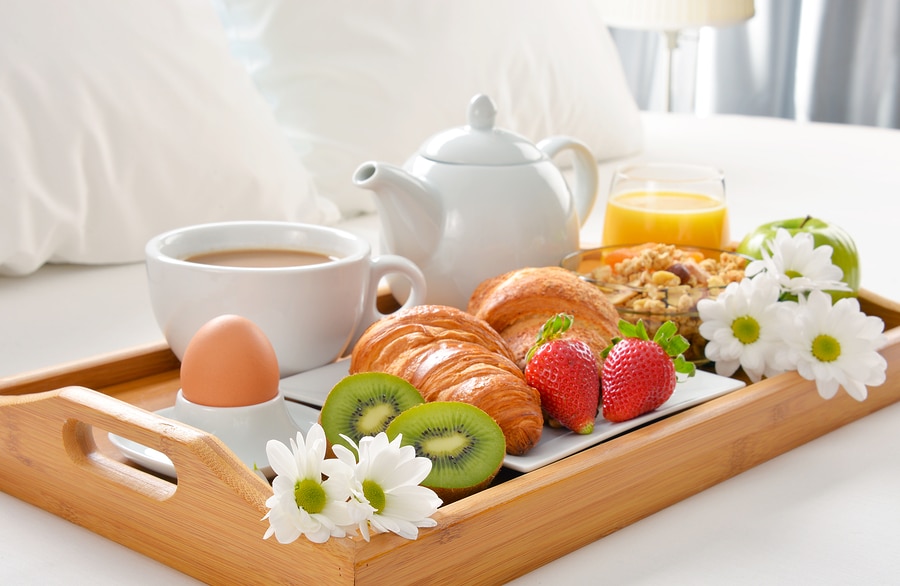 We all look forward to a leisurely stay in a luxury hotel. It may be the room service or being pampered by attentive housekeeping staff. Or it's the chance to kick back and enjoy a resort environment. But, one memory that really sticks with many of us long after we've left the hotel is an incredible comfort and luxurious feel of the hotel sheets and bedding. Quality hotels and resorts make sure to provide their guests with the best linens and bed coverings, taking care to pamper them with a great night's sleep along with their daytime guest experience.  Don't you want to take that feeling home with you?
Well, you don't have to wait for your next vacation to enjoy a luxuriously comfortable bed and a great night's sleep.  You may have slept on a soft Sobel Westex pillow, stretched out on Sobel Westex top quality bed sheets, or perhaps wrapped yourself in a luxurious Sobel Westex spa robe during your last luxury hotel experience. After all, Sobel Westex has been selling hotel linens to high-end hotels and luxury resorts around the world for more than 35 years.  Now we've made these luxury hotel sheets and other linens available to the public through Sobel at Home, our online shopping portal.
So what makes Sobel Westex sheets so comfortable, anyway? We thought we'd share some of our buyers' secrets with you so you can see that choosing hotel sheets really is a step up into high quality and true luxury.
What Sets Hotel Sheets Apart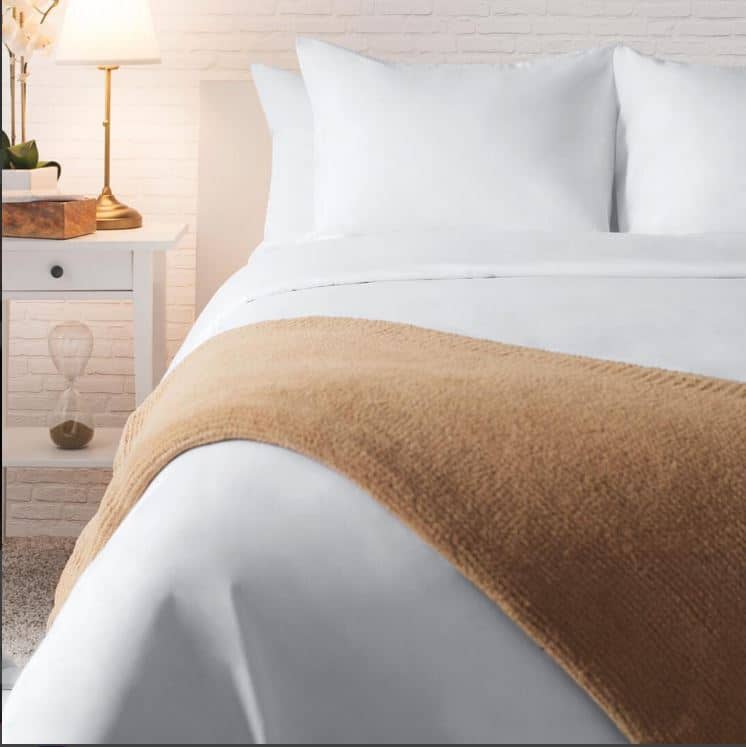 Luxury hotels know that exceptional guest experience and the hotel's reputation rest on its ability to deliver an inviting and relaxing room experience. A great night's sleep is, of course, a key part of the hotel or resort stay. So what do hotel owners look for when they shop for luxury hotel sheets?
The first qualities a hotel bedding buyer will look for are the use of the best materials and exceptional manufacturing quality. They will look for items with an allure that, at first touch, convey a luxurious look and feel. The sheets feel substantial and smooth. They are attractive to look at, with a finish that is both distinctive and neutral enough to fit a variety of room decor and styles. Since these items will be laundered frequently and need to be easy to handle, the buyer will look for quality, durable construction, and check that the sheets have simple laundering requirements. The sheets should be wrinkle-free for no ironing, and easy to open, fold and tuck.
Choosing the Perfect Hotel-Quality Sheets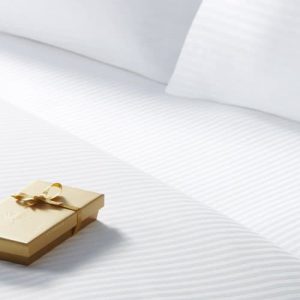 Here are the basic elements a hotel buyer might use for selecting top quality hotel sheets:
Thread Count – Commonly defined as the number of individual yarn fabric strands per square inch, thread count is probably the most misunderstood element of sheet manufacture and design. For years, consumers have been relying on sheet thread counts as the sole determining factor of overall quality. While it is true that sheets with higher thread counts generally tend to be softer than those with lower thread counts, other factors can be even more important. Consumers should also keep in mind that sheets can only pack so many threads into a square inch. Take cotton sheets, for example. After reaching a cotton thread count of several hundred, customers will feel very little or no discernable difference when threat counts go higher.
Fabric

– When it comes to bed sheets, most people agree that cotton is simply softer. Consumers choosing cotton bedding must then decide on a particular weave. For example, closely woven

Percale sheets

, which have a lighter, cooler feel, will stand up great against the wear and tear of multiple washes.  Sateen sheets recreate the

feel of satin

for a much softer sleeping experience.

Fiber Quality

– Check to determine if the sheets contain long or short cotton fibers. This can make a tremendous difference in overall satisfaction. While sheets made from shorter fibers may sport a high thread count, these fibers will more readily break over time to produce lint and pilling that ultimately reduces surface softness. Egyptian cotton, for example, is a variety of cotton that is hand-picked so the fibers are unbroken and longer.  Longer and stronger fibers can be woven into higher thread count sheets, making them more durable and resistant to stress and tearing.

Egyptian cotton sheets

are also more porous, so they feel slightly cooler to sleep on.
Sobel Westex Quality in all our Luxury Hotel Bed Sheet Sets
Sobel Westex works closely with our mills to select the best cotton and other materials for our luxury hotel sheets and pillow cases.  We hold to the highest raw material and weaving standards in the industry with the result that all of our linen products are of the highest quality and comfort, both durable and beautiful for use in any setting. We have some of the most demanding customers in the world, and we know it. Our carefully selected and designed products have been created not only to provide a wonderful experience to hotel guests, but also to be durable, reliable and versatile, to please a variety of tastes and decors. We offer a variety of the same quality choices that have long pleased our resort customers guests, available for home shoppers and shipped to your door. Whichever Sobel Westex bed sheet set you choose, we know you will feel and experience the difference of a high quality hotel sheet over ordinary linens. Visit Sobel at Home for all the choices in quality hotel sheets, and every night's sleep will feel like a vacation.