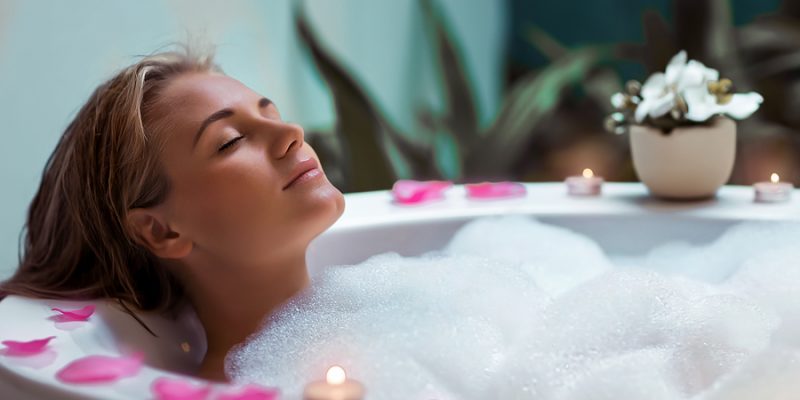 As our busy days blend together, nothing sounds better than a trip to the spa as a way to reinvigorate ourselves. These days, that's mostly something we can only dream about. Instead, as we spend more time at home, we have all learned to find ways to reinvigorate ourselves through our exercise routine, playing our favorite music or allowing ourselves a bit of pampering. We've gotten creative in finding entertainment and hobbies to pass the time. We're all pretty good on Zoom and Facetime, and having our favorite restaurants actually deliver meals to our homes is an especially welcome treat. Well, that spa experience can be recreated at home, too. Just use this guide to transform your ordinary bath into an exquisite spa experience at home.
Set the Mood with Scented Oils and Candles

Plan to dim those bright bathroom lights as a start. A true spa experience starts with lighting and is enhanced by scents that surround and relax us. Professional spas set the mood for rejuvenation and relaxation using scented oils and candles. To do that, they use the art and science of aromatherapy to choose scents that induce calm, relaxation and a peaceful atmosphere. 
For your home spa experience, choose essential oils and scents such as these to promote relaxation and stress relief.
Neroli – from the blossom of the bitter orange tree with a honey-sweet, slightly spicy aroma this oil promotes relaxation.

Lavender – destress, ease tension and improve your sleep with the popular scent of lavender oil.

Rosemary -this aromatic evergreen is known to help reduce stress, improve circulation, ease arthritis aches and pains, and boost memory.

Ylang Ylang – from the star shaped flower of the cananga tree in the tropics, this rich, flowery scent can help reduce anxiety and depression and has been used to lower heart rate and blood pressure.

Frankincense – from the Boswellia tree has a woody, spicy smell and has been used for millenia for its medicinal properties to treat arthritis, improve digestion and reduce asthma, among other uses.

Orange – bring the sweet smell of orange blossoms to your bath for a mood boost.

Vanilla – Everyone loves the rich, complex scent of vanilla which mixes well with flowery scents and provides a sense of peace and calm as you relax away the troubles of the day.
You can mix and match your favorite scents in either oil or candle form until you find just the right combination that works for you. Use the essential oils in diffusers, add them to your body oils and lotions, or put a few drops directly in your bath water. When using them in your bath, make sure to add them to a carrier oil, like jojoba or olive oil, at a ratio of 12 drops per tablespoon. As essential oils can be quite potent and some have side effects if used improperly, always read about them before use and follow any guidelines on the labels.
A selection of candles will increase the delicious scents wafting through the bathroom while adding a delightful ambiance with their flickering flames. Just make sure to place them far from the curtains and other flammable items. Or try safer flameless candles, which provide the same relaxation inducing flickering lighting as real flames without the dangers.
Put on Your Favorite Tunes and Grab a Refreshing Beverage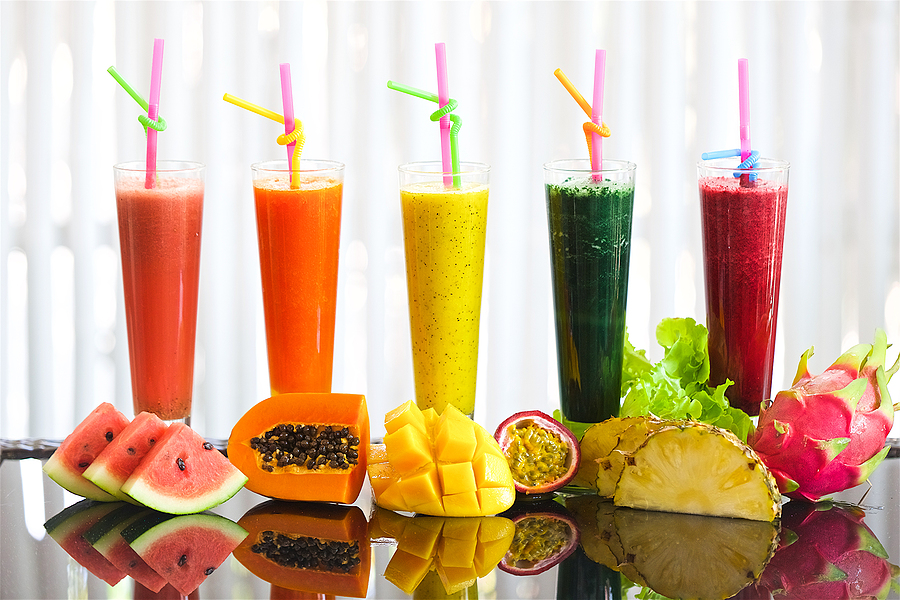 When you go to the spa, you can trust that their treatment rooms will have relaxing music going all session long. Beyond that, they bring you a tasty beverage designed to make you feel fully pampered from head to toe. So, plan to treat yourself to the full spa experience by doing the same.
For background music, put on a recording of peaceful nature sounds, quiet meditation music, soft romantic vocals, or your favorite classical pieces, depending on your taste. You can build a playlist of your favorite relaxing songs to enjoy at every at-home spa session. 
Select a beverage that you don't enjoy often to really savor the moment and boost your mood. A tropical fruit smoothie is a great accompaniment to your essential oils, and adds an exotic touch that lets you fully immerse yourself in your spa experience.
Soak and Pamper to Your Heart's Content
Once you've gone all out in setting the right mood, it's time to draw your bath and get soaking. Put your favorite soaps, shampoo, and other products along the edge of the tub before you slide into the water.
Then, kick back and relax to your heart's content, letting the world turn without you for a moment as you enjoy your customized, personal spa getaway right at home. 
Cap off your Bath Experience with Plush Luxury Hotel Bath Towels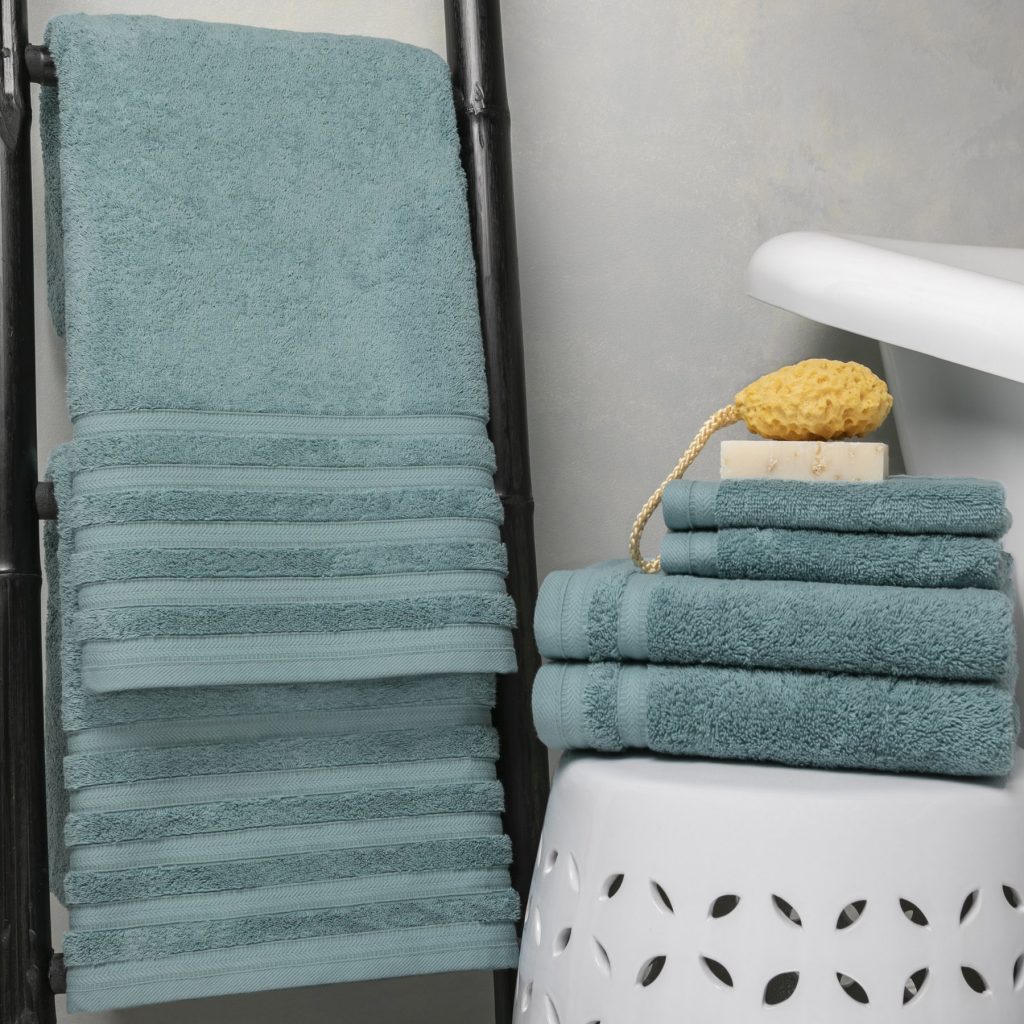 OF course, as every spa-goer knows, your luxurious bath time experience doesn't end once you step out of the water. Hang onto that warm, relaxed feeling by wrapping yourself in extra-plush, warm, luxury bath towels. The best spas and hotels know how to please their clientele with memorably cozy luxury linens by Sobel Westex. These luxury bath towel sets are available to the public at sobelathome.com. Here are three of the most popular luxury hotel towel sets by Sobel Westex:
Pyramid 80

0

GSM towel set is made from 100% Egyptian cotton for superb absorbency and comfort. Thick and plush, it is also easy care and comes in a range of subtle colors to match any bathroom decor. Let the soft and cozy comfort of this extra luxurious towel be the finishing touch on your home spa experience.

The

Kingdom 700

GSM towel set is an affordable luxury to grace any bathroom. This set features 100% combed cotton with an attractive lightly textured jacquard border. Wrap up in this refreshing and comforting towel after your relaxing bath.

Pure Elegance Aegean

cotton bath towel set is exactly what its name implies. Feel like elegant royalty when you wrap up warm and cozy in this towel featuring 100% combed organic Aegean Turkish cotton for a fabulously soft and plush bath towel experience.
Don't Forget to Moisturize and Make the Most of Your Day  
Wrapped up warm in your luxurious bath towels, it's time to moisturize. Choose a quality, oil-based lotion, cream or gel that will help retain moisture in your skin. Then, rehydrate with a cool glass of water. Add a slice of lemon, lime, cucumber or even watermelon for a special touch.
Make spa day a regular small luxury you can enjoy at home and you'll feel more relaxed and ready for the challenges of the real world. Visit sobelathome.com for more ideas for small luxuries you can bring home to add a bit more luxury to your life.