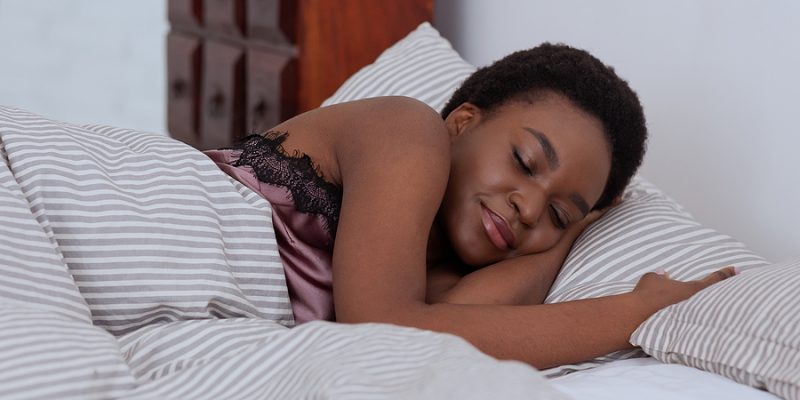 If you're not feeling the new energy that comes with spring weather when you wake up these days, it could be that your old pillow is preventing you from getting a good night's sleep. If you're feeling tired, achy or just don't wake up feeling refreshed, maybe it's time to buy a new pillow.
Signs That You Need a New Pillow
After the long winter, your pillow may be looking a bit ragged. But when do you know it's time to replace it? You should consider getting a new pillow if you have had yours for 2 years or more. During this time, pillows can lose their lift and form, leaving your neck and head with less support all night long. Dust mites and bacteria can also build up on pillows, which can lead to allergies or skin irritation. If you're not sure whether you need a new one, keep in mind that there are other signs it's time to replace your pillow. For example, you should get a new pillow if your current one has odors or discolorations. Other signs that it's time for a new pillow include waking up with neck pain, feeling lumps in your pillow, or experiencing allergy symptoms, such as sneezing. If your pillow doesn't hold its shape after folding it, this also means you should purchase a new one.
When it is time to replace your old pillow, take the opportunity to give yourself a sleep upgrade. The following tips can help you choose a new pillow.
How to Choose Your New Pillow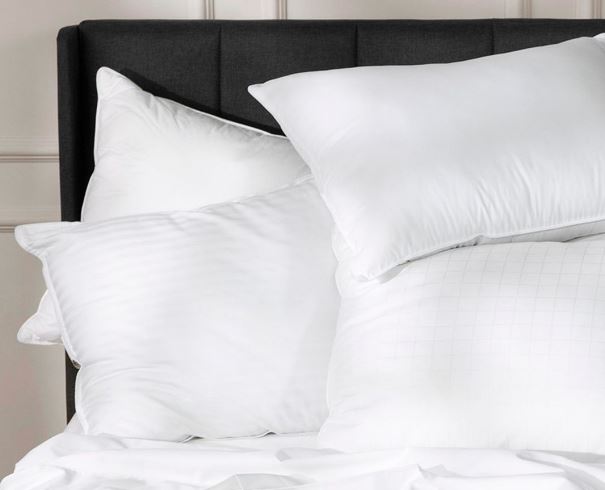 When selecting your pillow, consider your sleep style (back, side, stomach) and your preference for a soft or firmer pillow. Keep your allergies in mind and consider whether that pain in your neck means you might need better support from your pillow.
When you start looking at new pillows, you'll notice that there are a number of filling options available. Some of these include the following:
Down: A soft filling, a popular choice for those who love a traditional pillow. They are usually made from a mixture of natural duck and goose down.

Down pillows

provide a lot of lift and a luxuriously soft feel, but you should avoid down pillows if you have allergies. It's best to have a

pillow protector

for your down pillow as they can't be easily laundered.

PETP Fiber Fill:

These pillows

offer added comfort and softness while also being made from eco-friendly materials. PETP is usually from recycled plastic bottles which is transformed into a soft fine fluffy material resulting in a soft, comfortable and supportive pillow.

Gel: Soft

gel pillows

provide a higher amount of softness while still offering plenty of support for your neck and head. They cushion you as you sleep and offer good breathability. The gel helps regulate temperature and can have a cooling effect for hot sleepers.

Cotton: Cotton pillows are hypoallergenic and made from natural cotton. They are washable and breathe well. While cotton pillows start out soft, they tend to become firmer and flatter over time so it's best to replace them when the support and comfort level are affected. Cotton is a good choice for people with allergies.

Polyester:

Poly-Fil pillows

are versatile and come in different levels of firmness for different sleep style needs.  They are also washable. They may contain chemicals that some people are sensitive to, so check the labels.
The pillow filling that works best for you will depend on factors such as your usual sleep position and whether you have allergies, back pain, or other health issues. To give yourself the best chance at comfortable, refreshing sleep night after night, learn about the pillow you are selecting before you buy to be sure it is the right one for you.
Choosing the Right Pillow Size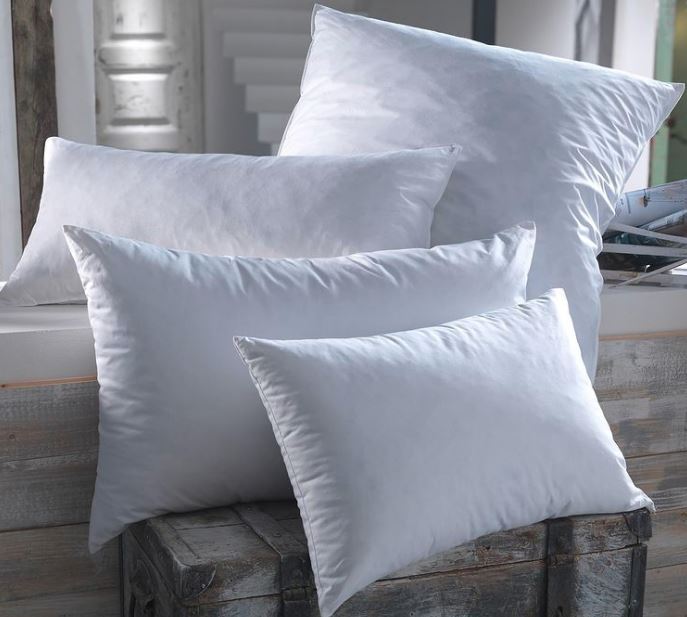 What size pillow should you get? Pillows come in a few different sizes, including the following:
Standard: These pillows measure 20 x 26 inches and provide a suitable size for most people.

Super Standard: These pillows measure 20 x 28 inches and offer extra support in the lumbar region.

Queen: Queen-size pillows measure 20 x 30 inches and provide plenty of room for those who sleep on larger mattresses, such as queen-sized mattresses.

King: King-size pillows measure 20 x 36 inches and offer ample space for those who have wider shoulders or those who prefer a bit more room while sleeping.
The right pillow size for you will depend on certain factors, such as the size of your mattress and how much head and neck room you need for comfortable sleep. For example, standard pillows work well with double-sized mattresses, while super standard pillows work well for twin-sized mattresses.
High-Quality, Luxury Pillows for Your Bedroom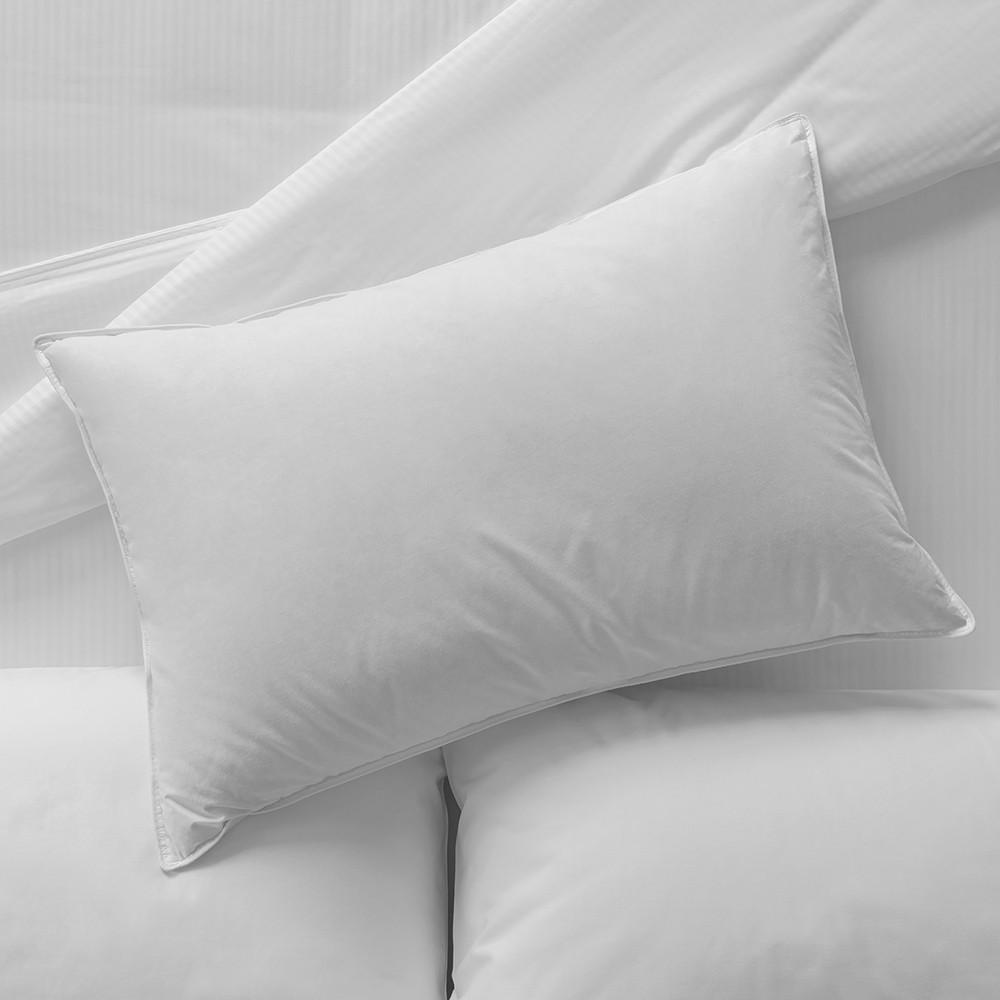 At Sobel Westex, we carry a wide selection of luxury hotel pillows, so you can enjoy a comfortable night's sleep with the same high quality pillows used by the world's best hotels and resorts. Here are three of our luxury pillows to consider for your bed:
Our Hotel Sobella Supremo Pillow features a soft, flatter design with gel filling and an intricate cambric weave pattern.
The Hotel Bellazure Duo Down Soft Pillow offers premium quality and superior comfort with feather and down filling and a silpure antimicrobial finish.
The Hotel Dolce Vita Eco-Friendly Pillow combines comfort and environmentally friendly features with 100 percent recycled PETP fiber fill and a cover made from 100 percent cotton.
Remember, your pillow is your home for 8 hours a night. Take the time to find the pillow that works best for you and you'll have a brighter, more energetic spring this year. Visit us at sobelathome.com to view our entire luxury hotel pillow collection.