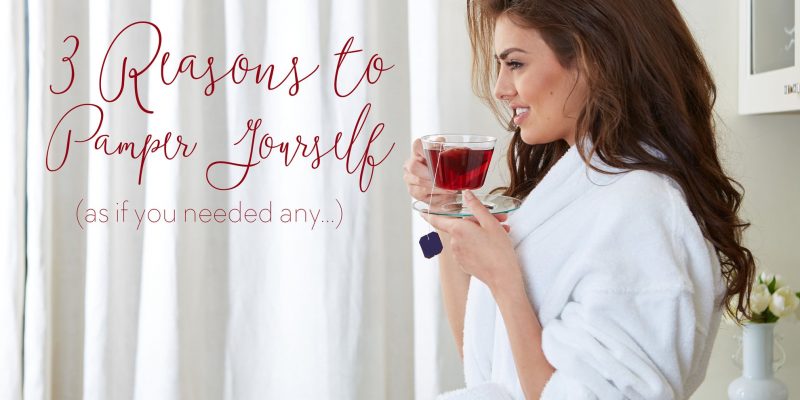 We know exactly how you feel. It's been a long week. Whether the hours were grueling or the kind of work you do is mentally and creatively draining, it's important to take time to care for yourself. Pampering doesn't have to be a splurge, simply taking time out of your day to be present and in the moment is shown to be just as effective.
Pampering is more than just self-indulging, it's an important aspect of healthy living. Here are three reasons why dedicating time to pampering yourself is a must!
#1 Boost Your Immunity 
Studies show that people who know how to comfort themselves have a better immune response to stress. From having less body-wide inflammation, to better immunity, taking the time to care for yourself is shown to have great health benefits.
#2 Your Skin Deserves It
Environmental stressors can definitely affect our skin. From outside exposures (like sun damage) to lack of sleep, your skin can be an indicator of your age (i.e. lack of care can make you look older), so take some years off by nourishing and soothing your skin.
#3 Relieve Tension
Your muscles carry tension, especially if you experience day-to-day stress. Massages can break down knots and help to detoxify your body. Get your partner or friend to swap massages, or set aside a monthly allowance for a much-needed full body massage.
Start on the road to healthy living by practicing the art of pampering!