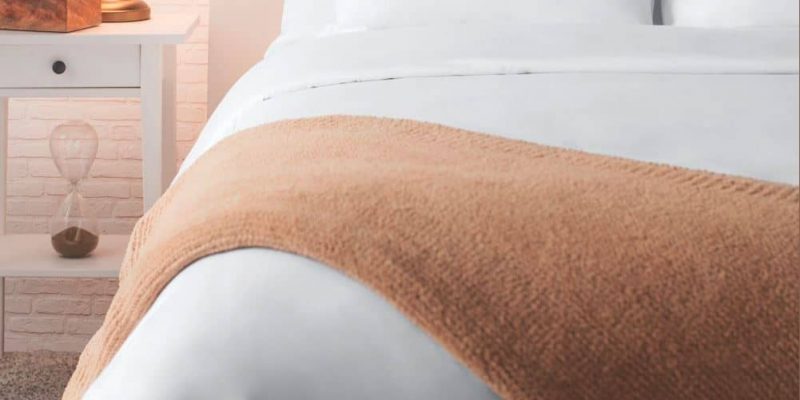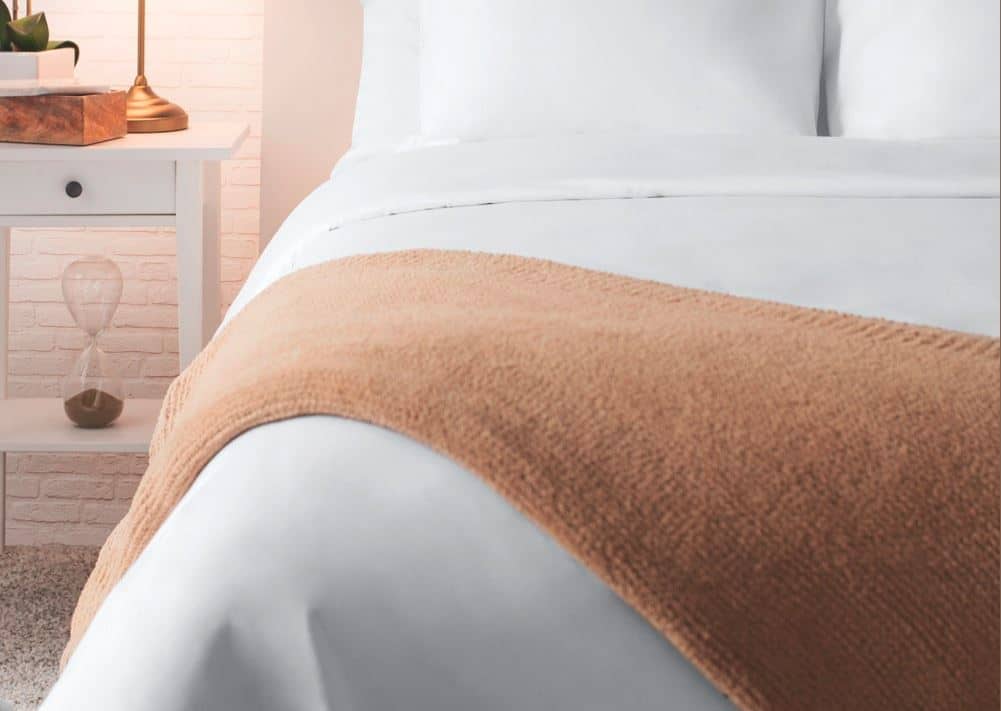 We are discovering more and more that sleep plays a vital role in our health and happiness. Most of us don't get enough sleep, and even when we do, too many of us experience poor quality sleep. While there are many reasons for poor sleep quality, sleeping in an uncomfortable bed should not be one of them. The role that good bedding such as quality sheets and pillows play in a good night's sleep cannot be overlooked as it is bedding that comes in contact with our skin and sends the body a signal to relax and rest comfortably. Research says that we spend approximately a third of our lives in bed. Isn't it, therefore, wise to improve the quality of your sleep life with quality bedding?
How to Select Quality Sheets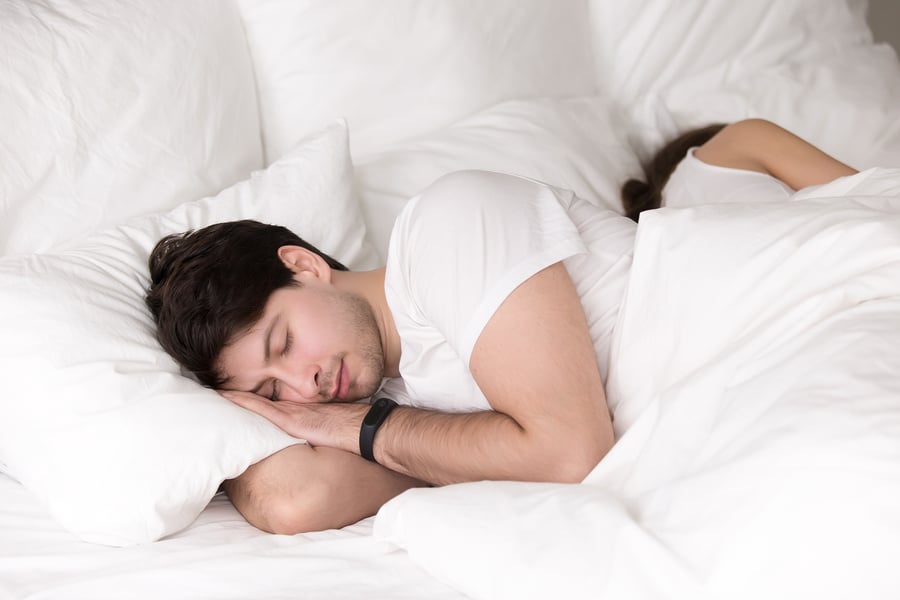 Great bed sheets can be identified by a number of qualities that give it its comfort, durability and beauty. Among them are the type and quality of raw materials that are used, the design and the quality of manufacturing:
Bedding Materials
Cotton is certainly the most popular fabric for sheets. It is comfortable, durable and versatile. Egyptian and pima cotton, both strong, long-fiber cotton varieties, are two of the softest and most durable cotton yarns. Cotton is comfortable and breathable, great for warm nights and a natural feel. Cotton fibers are often blended with polyester for a wrinkle free and more stretchable and tear-resistant sheet.
While cotton and cotton blends are the most popular for their versatility, easy-care, and durability, other materials are also used for bed linen. Linen sheets, made from flax fibers, create a relaxed, informal look. A very strong material, linen is thicker than cotton and very durable. A great natural material, a linen sheet is good for hot summer nights as it absorbs moisture well. Linen, like cotton, will wrinkle, and as it has stiffer fibers than cotton. It takes a bit of time to develop a soft feel but gets soft and pliable with repeated handling.
Silk is beautiful and helps regulate body temperature. It is also great for people with sensitive skin. With its smooth texture, it's popular with people who want to keep their hair from tangling when asleep. It is, however, more delicate than other fibers and can be prone to tearing.
Thread Count
Thread count is basically the count of vertical threads in a square inch of fabric. Low thread count can mean lower quality sheets, especially when combined with short fibers from poor quality cotton or other materials. Low thread count sheets also tend to feel thin and be less comfortable. Low thread count sheets made with poor quality (short fiber) cotton can also be subject to pilling where broken fibers bunch up in little balls on top of the sheet, creating a scratchy surface. Generally higher the fabric's thread count, the softer and longer lasting your sheets will be. It is, however, important to note that thread count, on its own, doesn't make sheets comfortable. In fact, having too many threads can make the sheet stiff and uncomfortable. Generally, sheets with thread counts from 200-400 will be comfortable and durable with good care and handling.
Weave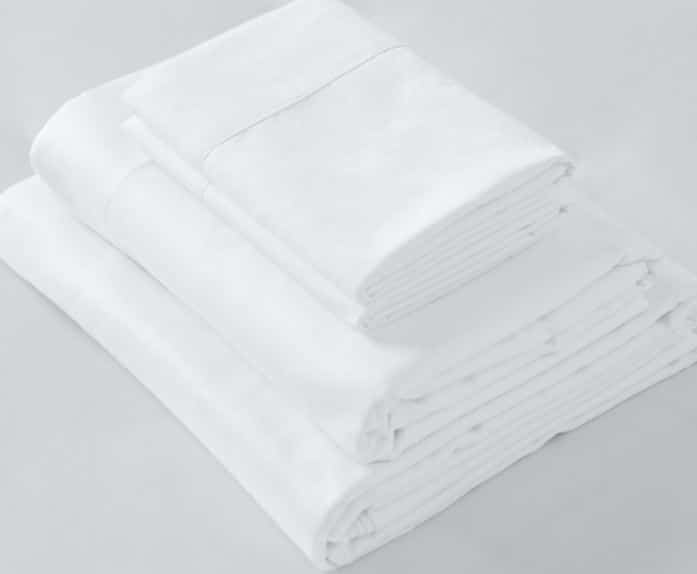 Before buying sheets, take a close look at how tightly they are woven. Go for the sheets with medium-tight weave. If the weave is too tight, then the sheets become stiff and more difficult to clean. If you want your sheets to be really soft, then go for a looser weave. Sateen weaves are soft and shiny, with a look like silk. Percale weave is crisp and tight. It is one of the best quality weaves for bed linen. Twill weave produces a soft but pliable and durable fabric that drapes well and keeps a fresh look.
Sheets that Fit
You don't want to buy sheets that will end up not getting used. Make sure that your sheets match the size of your mattress. The same goes for pillow cases. Most vendors will post the dimensions of their sheets and pillow cases. If you aren't sure which size is the best fit, measure the bed's surface dimensions with a tape measure. Don't buy ill-fitting sheets because you like the pattern or because they're on sale. You'll only end up hating them when you end up waking up in a tangled mess of sheets that don't stay in place.
Sheets that are sanforized are compressed, stretched and shrunk during the manufacturing process so that they will not shrink in the wash and will hold their form longer.
Buying Bed Pillows
Your bed pillow is a very important part of a good night's sleep. A pillow should be so soft but firm. This will ensure that it supports your head without compromising your comfort. The filling is a matter of personal preference, taking into account allergies and your own sleep habits. Health concerns, such as back and neck pain or breathing issues, should be considered when you select a pillow. Whatever style of pillows you choose, it's important to invest in a quality pillow which will hold its shape and provide adequate support for your neck and head without leaving you with morning aches and pains. The right pillow will let you achieve deeper sleep for longer periods at night.
Basic Care for Bedding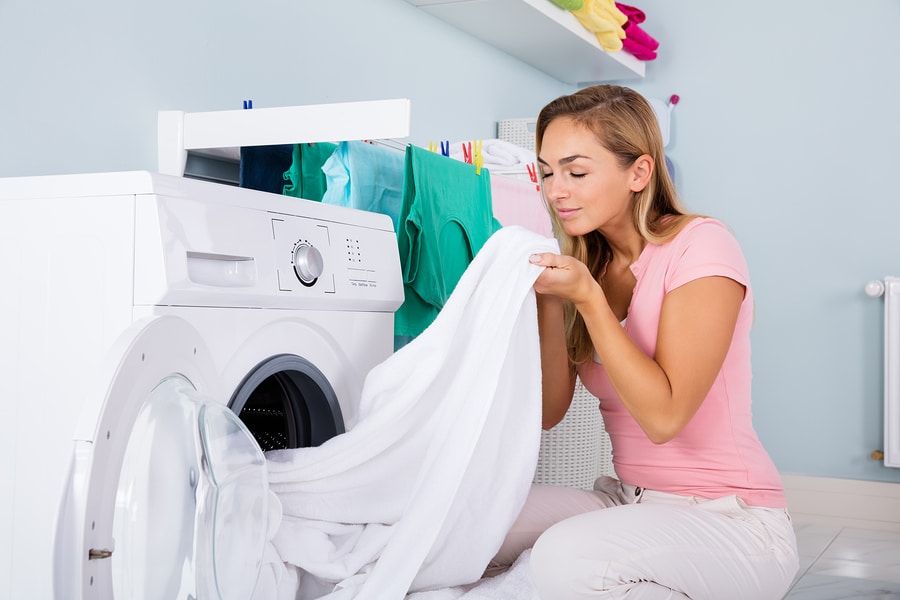 Proper care for your bed linens will help prolong their usefulness and improve their performance in delivering a restful night's sleep. Here are a few tips on how to clean and care for them.
Change your sheets and pillowcases at least once a week. When you wash them, avoid using hot water as it could shrink or fade them. Hot water is also hard on the elastic on fitted sheets. The exception is after a cold or flu, when a hot water cycle will help remove lingering germs. Rinse the sheets as normal in warm or cool water. Over time, cotton and linen will bear up to hot water best.

Where possible, dry sheets and pillowcases by hanging them outside away from direct sunlight. Once they are completely dry, remove them to avoid prolonged exposure to strong sunlight. General advice is to wash blankets and quilts monthly and duvets once a year. Use mild detergents and always check the care label on your bedding before washing it the first time.

If your fabric is not wrinkle free, routine ironing before replacing them on the bed is the best way to maximize the comfort and beauty of your bedding. Ironing your linen when it is slightly damp makes it softer.

When storing, make sure your bedding is stored in a place that allows it to breathe. Air circulation will keep it smelling fresh and help avoid yellowing. The sheets should also be completely dry before they are stored.

Turn your sheets every time you wash them to ensure that you are not just sleeping on the same side.
Quality Bedding for Better Sleep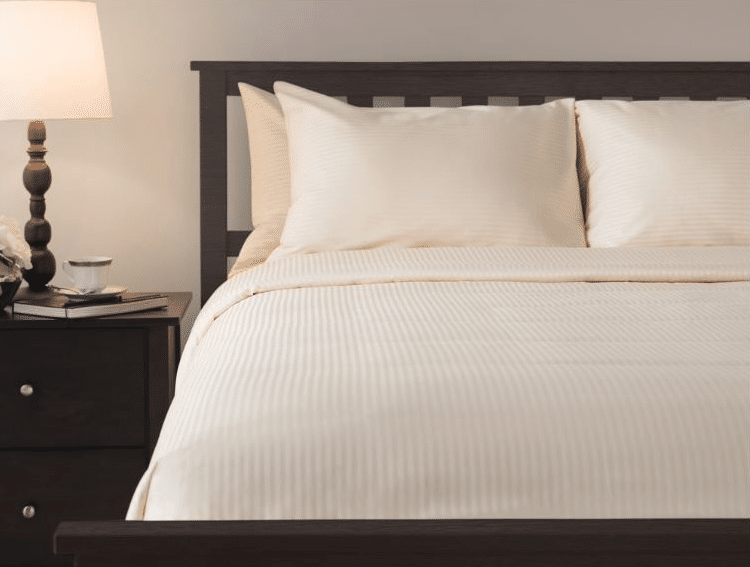 Even the highest quality bedding eventually needs to be replaced. There is no textbook limit for when exactly you should replace sheets and pillowcases. Just do so whenever they start to show signs of aging or when they start to become uncomfortable. This could vary depending on their quality.
To get more out of your bed linens, select only the best bed linens such as luxury hotel bedding, designed for comfort, easy care, durability and beauty, and used by the world's best hotels and resorts to please their choosy clientele.