Star Wars and luxury bedding fans are excited about our exciting new Star Wars™ themed bedding collections. The famed franchise is beloved by so many that our Star Wars™ themed bedding is flying off the shelves. Each of the four Star Wars™ lines offers a distinct look and feel reminiscent of everyone's favorite Star Wars™ characters, locales and cultures. Among the four is the calm and contemplative styling of Jedi™️ Bedding Collection and its complementary bedding accessories. Neutral hues, comfortable fabrics, and inspired detailing are just a few of the features that make this relaxed yet refined collection a must-have for Star Wars™ fans — and anyone looking to elevate their sleeping space. Let's take a look at the Jedi™ bedding collection in more detail.
Tranquility in Style with the Jedi™ Bedding Collection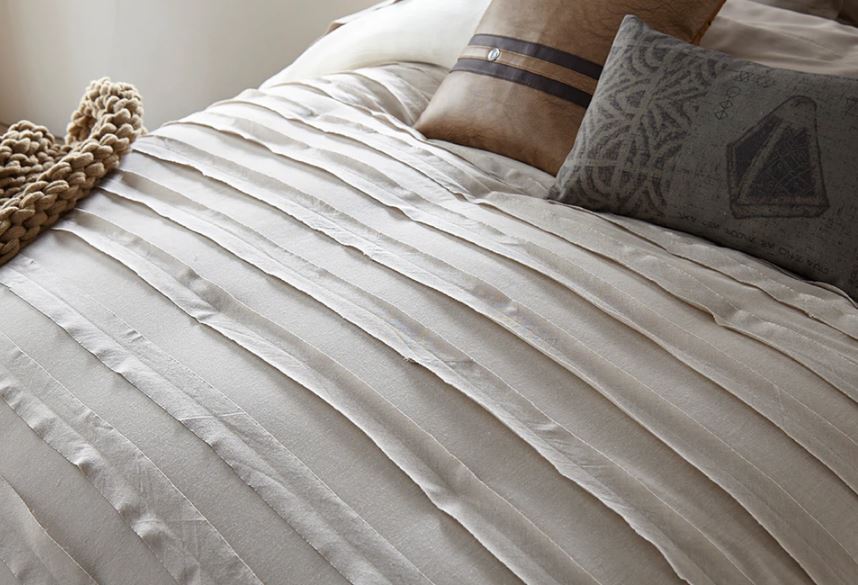 Our 7-piece Jedi™️ Bedding Collection is a cool, kimono-styled comforter set in understated ivory that will wrap your bed in calm mindfulness.  Reminiscent of the modest, simple styling of the signature Jedi robe, this set is available in both Queen and King sizes. It includes a cozy comforter along with 2 standard shams, 2 Euro shams, and 2 decorative pillows — all featuring clean lines and in organically inspired hues that are sure to bring peace to your environment.
Like all the exclusive offerings in the new Star Wars™ Home Collection, the Jedi™️ Bedding Collection comes in reusable packaging perfect for both storage and travel. 
Bring Balance to Your Bedroom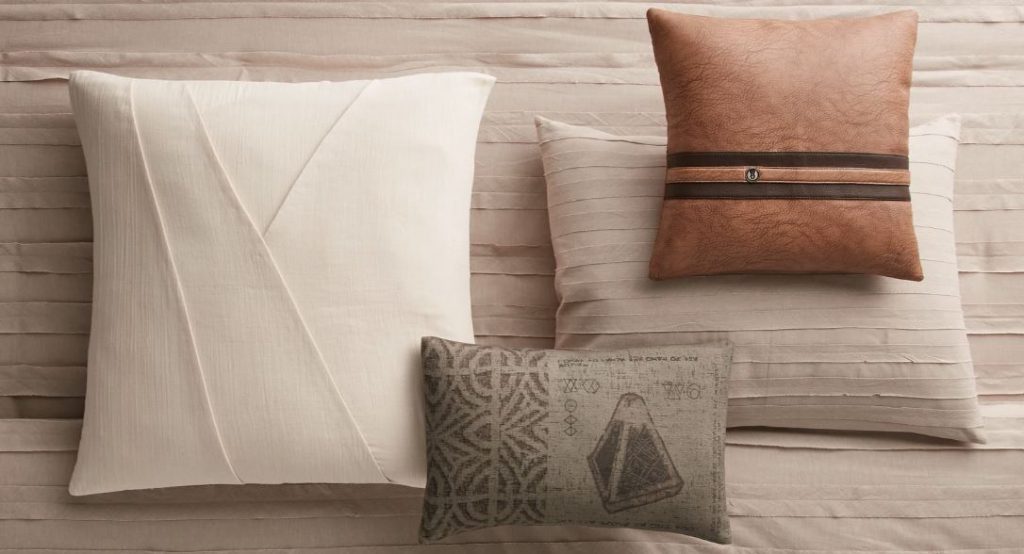 The Jedi™️ Bedding Collection also includes exclusive complementary pieces designed to help you create the Star Wars™ themed escape of your dreams, including: 
Part of the Star Wars™ Home collection's Classic Sheet Collection, this classic 4-piece sheet set in soothing sand tone is made with soft 100 percent cotton sateen. Available in both King and Queen sizes, it includes a flat sheet, fitted sheet, and 2 pillowcases — all delightfully packaged in a convenient and sturdy canvas wrap.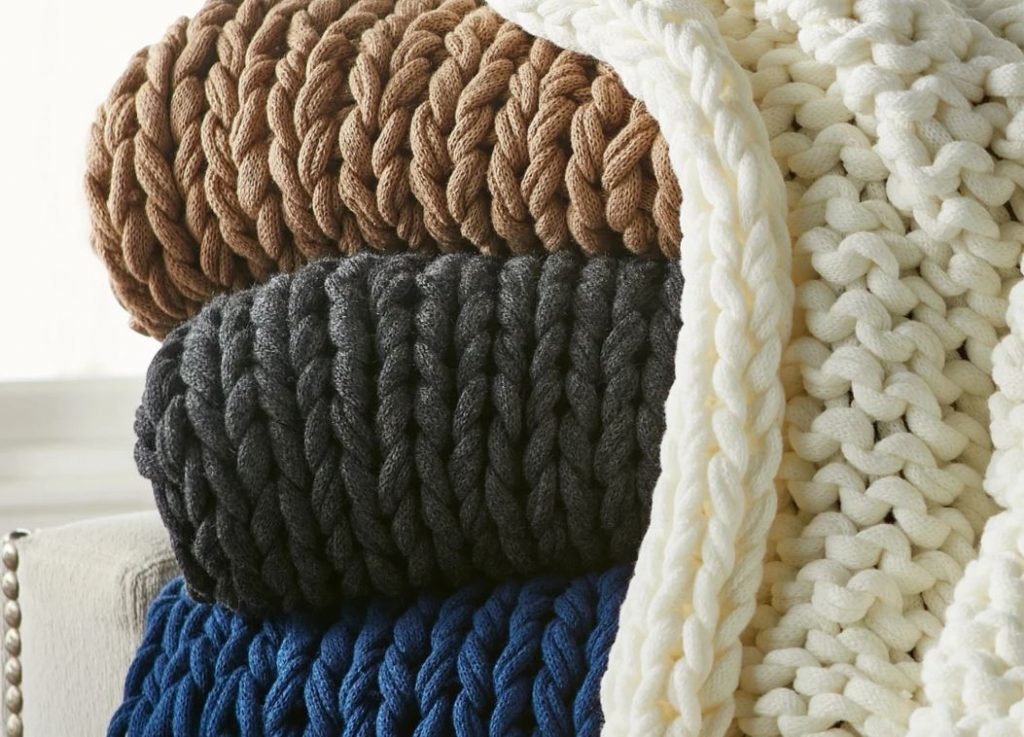 Add a slight touch of decadence to your understated Jedi themed bedroom with an impressive link chain design Galaxy throw. Generously-sized and super-soft, choose the Jedi™ theme shade of sun-soaked desert sands or from any of the available colors. This versatile acrylic canvas wrap throw is an epic addition to your bedroom, den, or other space in need of a cozy touch. 
Inspired by the Stars Wars™ alphabet, Aurabesh, this set of 2 sculpted bath towels features an eye-catching graphic design. Made of remarkably plush 100 percent hi-lo jacquard cotton, these generously sized towels are as absorbent as they are attractive.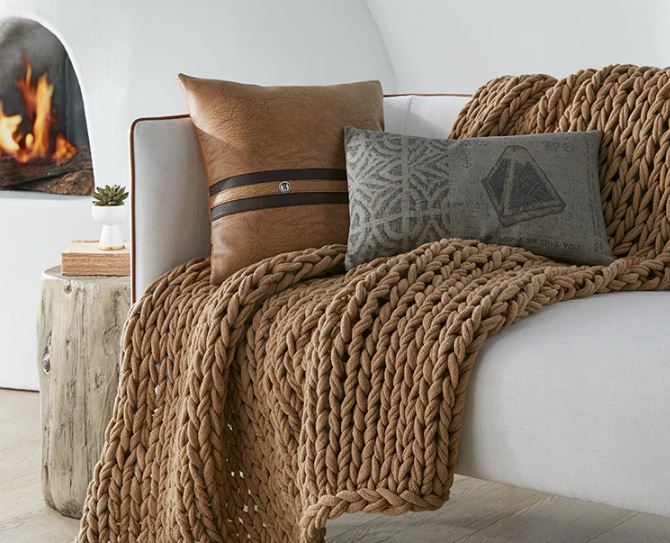 There are ordinary pillows, and then there are these artfully inspired pillows from the Star Wars™ Home Collection. Meticulous details, a natural color palette, and next-level craftsmanship make this intriguing pair of pillows a consummate finishing touch in any interior. 
Discover the Out-of-this-World Star Wars™ Bedding Collection
Whether you're a lifelong fan of the famous films, a pop culture enthusiast, or simply an admirer of mindful design, our new line of Star Wars™-themed bedding is destined to delight. Whether you venture over to the Dark Side with the Dark Side Collection, pay homage to everyone's favorite androids with the Astromech Collection, or embrace the warmth of sand and sun with the Tatooine Collection, there's something for everyone. 
To transform your bedroom into an unforgettable escape from the everyday, explore the NEW Star Wars™ Home Collection at Sobel Westex today.