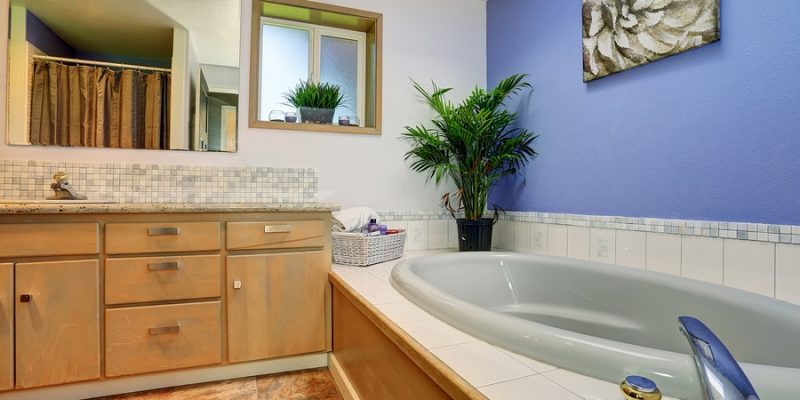 Extend Your Summer With a Bathroom Makeover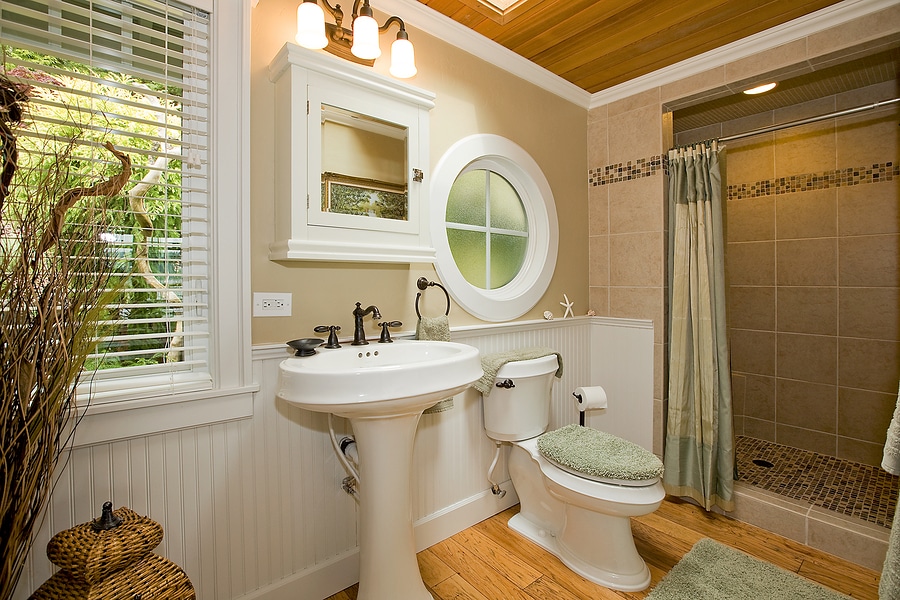 Summer is here with plenty of sunshine and some pretty hot temperatures. You've probably enjoyed your summer vacation or maybe just indulged in some outdoor fun.  You've put out the patio furniture, switched up your wardrobe and lightened up your bedding. After enjoying the first few weeks of summer, you're inspired to keep that summer feeling into the fall. It's the perfect time to brighten up your bathroom to reflect your summer mood. Make your bathroom feel sunnier, lighter, and maybe even a bit outdoorsy with these bathroom style ideas that every day will take you right back to a summer vacation state of mind.
Rich Tropical Greenery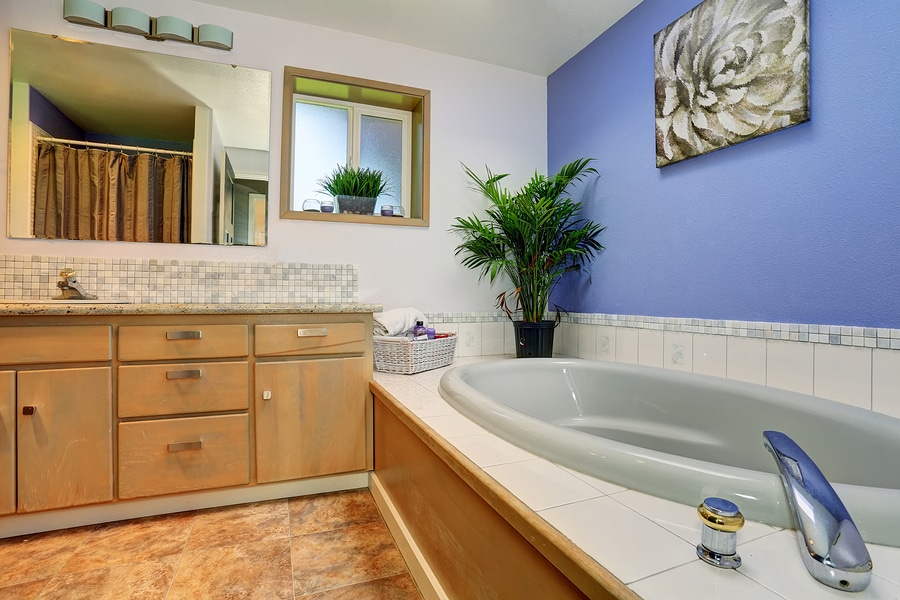 Tropical foliage immediately makes you think of summer, so why not bring some into your bathroom. It's easy to transform the bathroom into a tropical paradise by adding just a few tropical plants. If you have the space, a small potted palm tree can add interest and make you feel like you escaped to a tropical island. Bamboo adds tranquility to a bathroom. You can choose a whole plant or just a few lucky bamboo shoots in a vase if you're short on space. Use tropical greenery as a restful accent or immerse your bathroom in greenery so you feel like you walked into the rainforest.
Trendy Beach Resort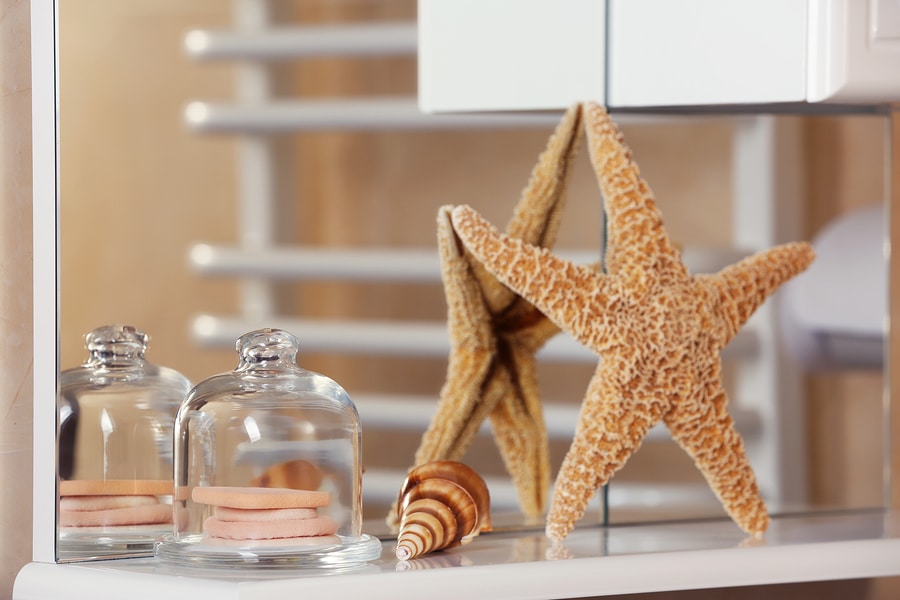 If your idea of summer brings to mind gazing at the waves from an ocean-side resort, try adding beachy, resort-style details to your powder room so you feel like you've entered a high-end seaside hotel each time you walk in. It's all about the small details if you want this summery bathroom style. Think ocean-scented candles, high-end specialty soaps, and beautiful sea sponges. Decorative bowls of tightly rolled washcloths and beachy baskets of towels add to the spa feel of the room, too.
Sun-Inspired Accents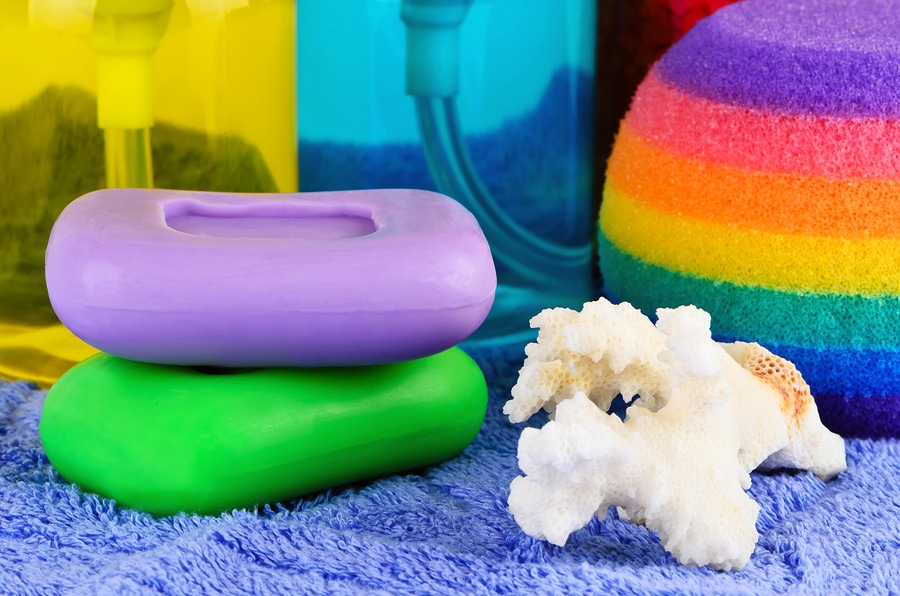 Let the warm summer sun inspire you if you want to make your bathroom feel like summer. A combination of clean whites with bright, yellow or orange, sun-inspired accents, or bright colors of summer flowers like pinks and purples, can transform your bathroom into a summery oasis. Try adding a bright print on the wall or swap out your current mirror with one that features a brightly-painted trim. Buy a plush, brightly colored bath mat that makes your toes feel great while dazzling your eyes when you step out of the shower. You don't need a lot of colors, just a few pops of bright shades to make you think of summer and smile when you walk in.
A New Coat of Paint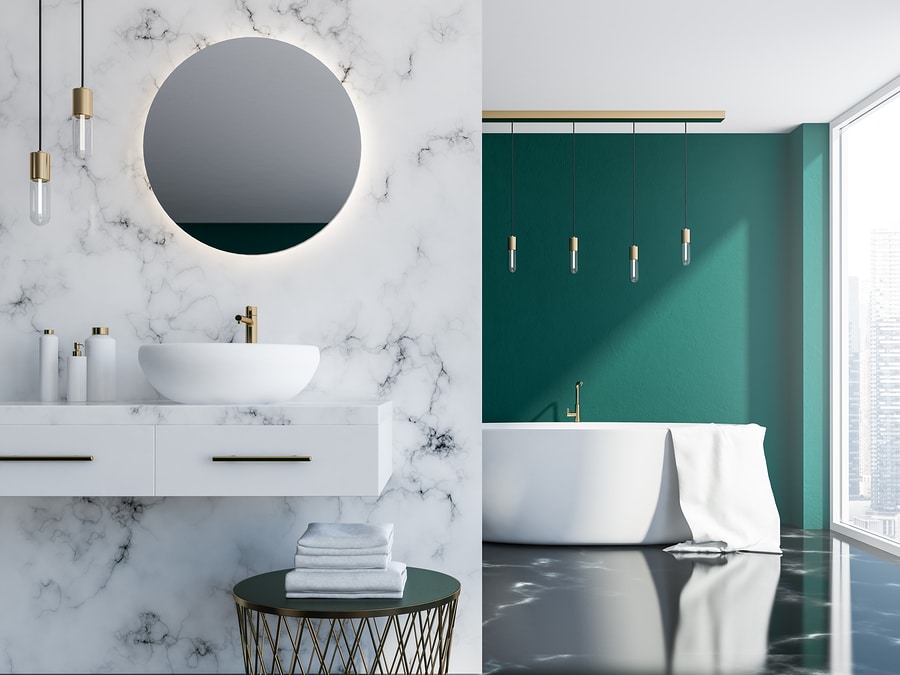 Sometimes all you need to refresh your bathroom for summer is a new coat of paint. Going with a sea-inspired green or a fresh sky blue offers a classic look, especially if you tie in shades of a complementary scheme throughout the bathroom. Subdued shades of white look bright and summery in a contemporary bathroom and pair well with spa-inspired décor. If you don't want to commit to painting the entire bathroom, an accent wall that adds some color is the perfect way to dip your toes into a new look for summer.
Bright, Fresh and Luxurious New Hotel Bath Towels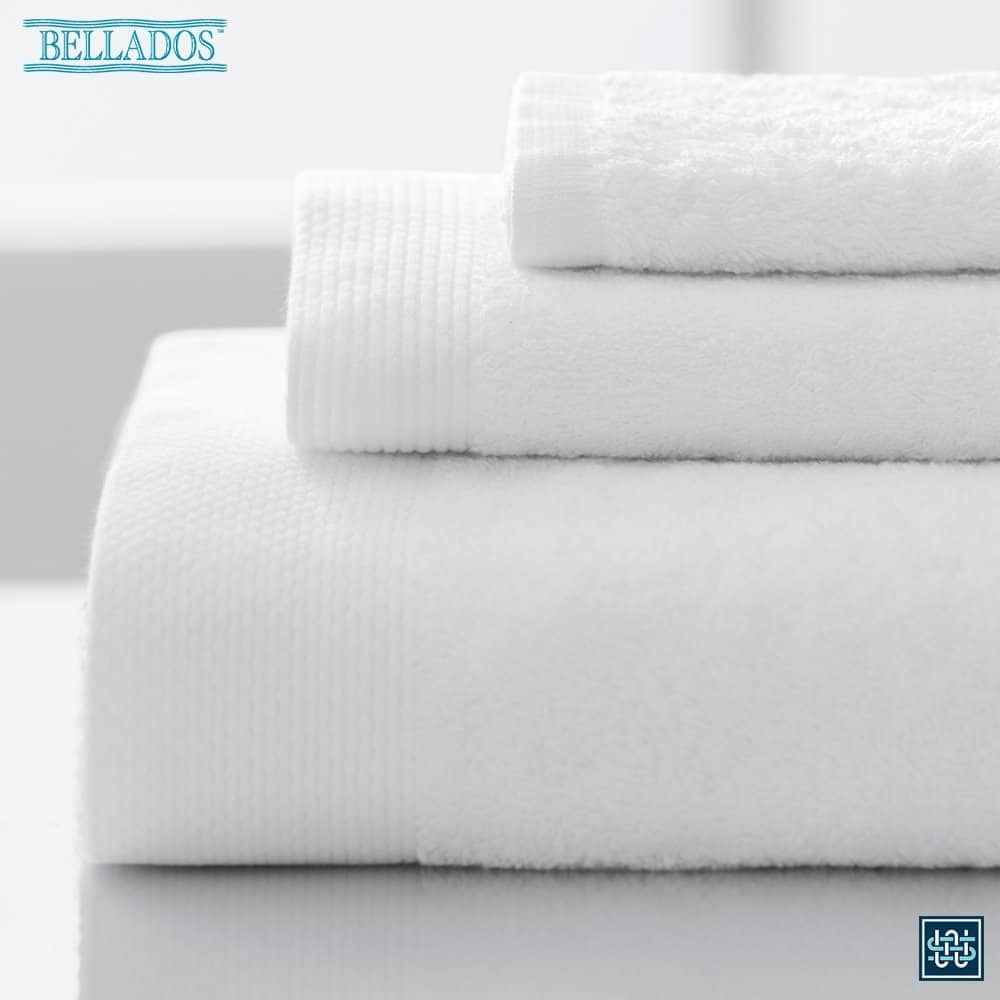 Update your bathroom with fresh, white, luxury hotel towels to add a bright summer look. If you like a classic look, Sobel at Home's Bellados Bath Set brings classic elegance into your bathroom. With a clean-cut, wide cuff border and 100% ring-spun cotton softness for an extra-plush resort feel, you'll be transported every time you use them. If you love the fresh, summer feel of white, luxury hotel towels but want a little extra styling, the Sobel Bellazure III Bath Set features a beautiful honeycomb pattern border that gives these ultra-soft towels a chic, spa-style look.
Keep summer in your heart longer with a few fresh bathroom updates, and visit Sobel at Home for more resort-quality bed, bath and pool linens to keep that vacation feel all year round.