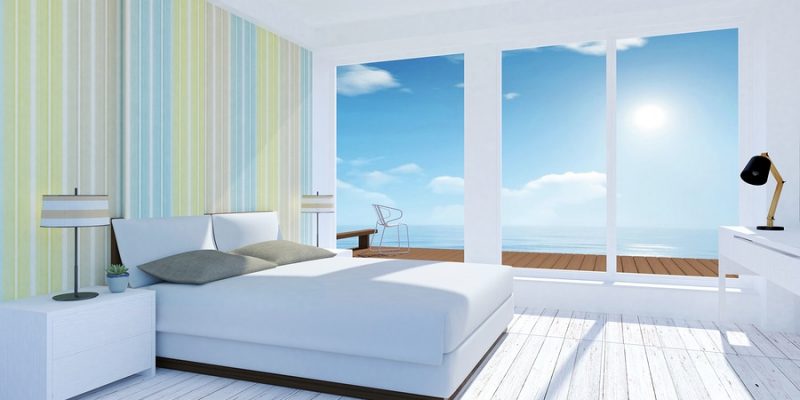 Make the Most of the Summertime Blues… and Whites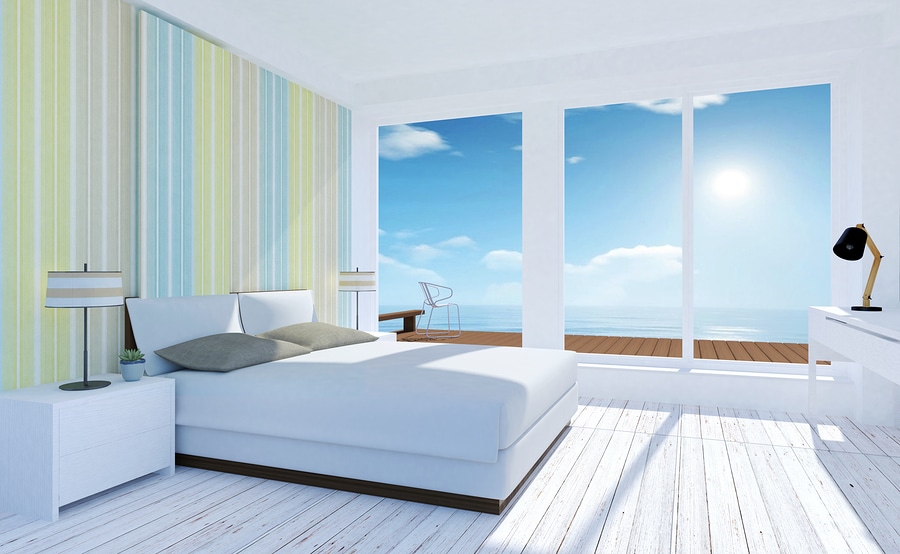 Summertime, and the sleepin' ain't easy
Temps are jumpin'
and the humidity's high
With apologies to George Gershwin, nothing takes the fun out of those long, action-packed summer days as a string of too-hot-to-sleep summer nights. If you don't have air conditioning, you're forced to sleep in a fan tunnel for relief. Even those with A/C often opt out since the dry air is hard on the lungs.
Changing up your summer bedding is an easy way to keep your sleeping sanctuary cool and comfy from Solstice to Equinox. Try a few of these tips for an instant bedroom refresh.
Soften your Colors
Create a cooling color palette in your bedroom that invites relaxation. Dark, heavy colors are out. Opt for monochromatic white for the ultimate in crisp and clean, or choose bedding in pastel shades of grass green, sky blue, or buttercup yellow. Not only are you creating a cooling effect visually and psychologically, lighter-colored bedding absorbs less heat during the day, so it feels cooler when you climb in at night.
Indulge in Crisp and Cool Hotel Style Bedding Sheets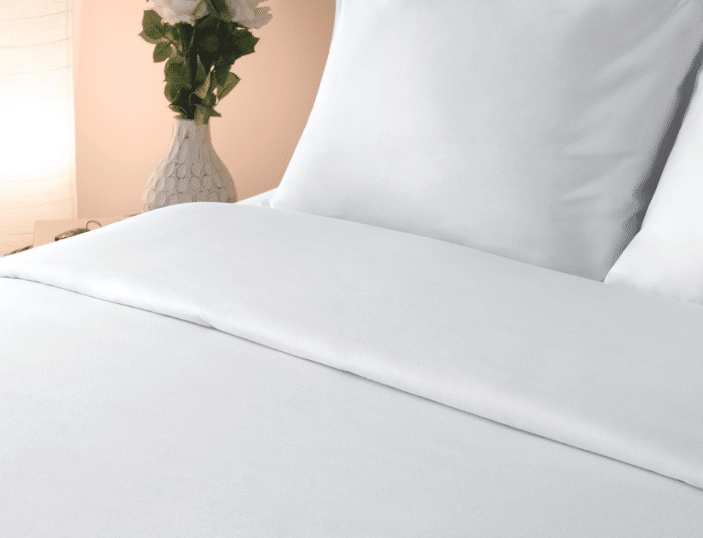 Tuck winter's flannel sheets into the cupboard, and treat yourself to a new set of moisture-wicking hotel style bed linens. Luxury hotels know how to keep guests comfortable and cool, and this is especially true when they select their bedding and linens. Hotels know that high-quality cotton and a quality weave give sheets a clean, crisp and comfortable feel that leaves their guests relaxed and rested. Sobel at Home's line of hotel quality sheets includes the light and airy 100% ring-spun Egyptian cotton Cairo Cale Bed Set. These soft and smooth bed sheets surround you in soft luxury while drawing perspiration away from your body for a restful and restorative night's sleep. Percale sheets are a good choice because they are light and breathable with a crisp, cool feel.
Change your sheets weekly or even more often during the summer months to help keep them free of natural oils you tend to secrete more in warm weather. Oil buildup on your sheets can create a sticky, humid feeling that disrupts sleep. Sobel's unique "anti-wear-and-tear" weave ensures superior durability and longer fabric life for our easy-care, machine-washable hotel bed sheet sets, so don't be afraid to launder them to keep them fresh and comfortable.
Snuggle under a Lightweight Blanket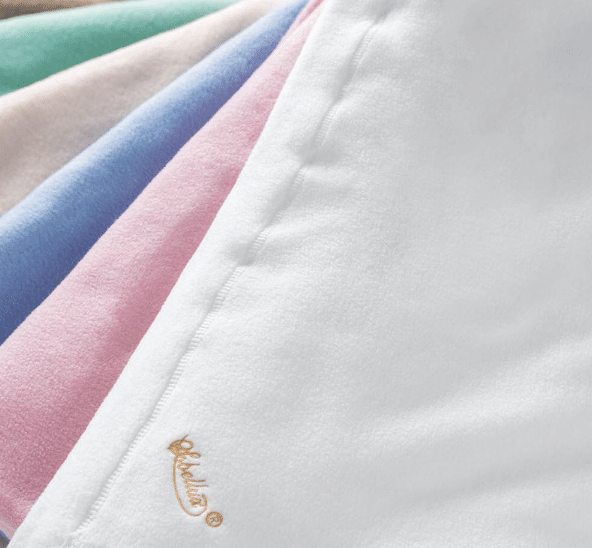 You've stashed the down comforter in the linen closet, but it's still smart to keep a lightweight layer of warmth on your bed. You'll want it on those nights the A/C is working overtime or a cooling monsoon moves in. Sobel at Home offers a choice of extra soft and light fleece blankets in fresh pastel colors, and the SoChic Microfiber Blanket, the perfect premium-quality, jacquard-weave coverlet for sweet summer dreams. Light and airy brand new, the SoChic blanket only gets softer and plusher with each machine washing.
Pamper with a Planet-Friendly Pillow
You don't have to board a luxury cruise liner this summer to enjoy unparalleled pillow comfort. The same pillow you'll find in ship staterooms and five-star hotels across the globe can be yours with a mouse click. Tip your summer hat to the environment with Sobel at Home's Dolce Vita Eco Pillow. This carefully crafted pillow cradles your head, providing the perfect balance of softness and support. Filled with 100% recycled PETP fiberfill made from recycled plastic bottles, our eco-conscious pillow is ideal for back and stomach sleepers.  We cover this premium pillow with 100% cotton and 233-thread-count ticking for superior durability and cooling comfort. An antimicrobial silpure finish ensures your pillow stays fresh and clean, no matter how warm the summer nights may get.
Accessorize with Pillows and Throws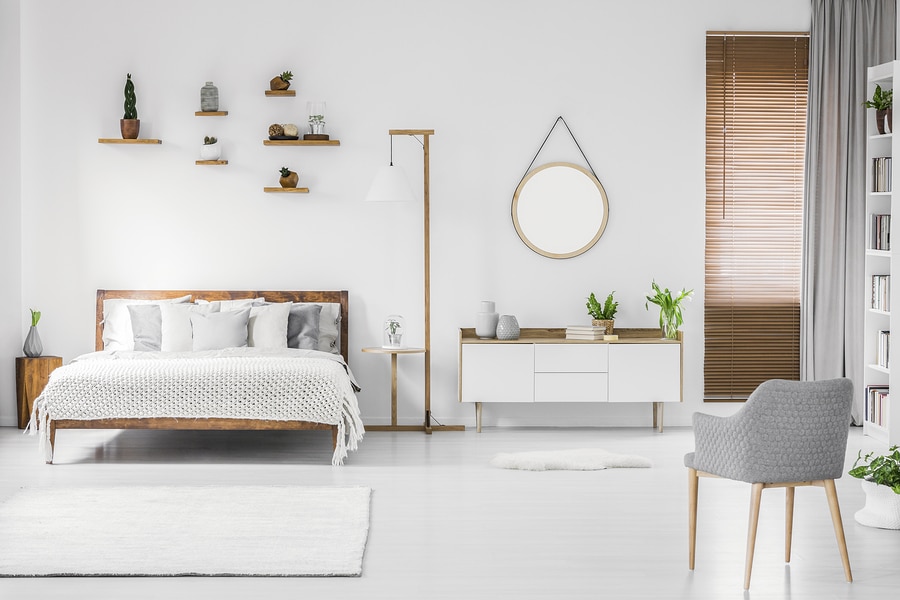 Whether you go the all-white bedding route or opt for peaceful pastels, you can add bright pops of color and vibrancy with accent pillows and throw blankets. Showcase your flair for romantic interior design by turning your bedroom into an English garden brimming with floral fabric pillows. Create a tropical island vibe by adding a throw blanket or two in juicy citrus hues of fresh lime, sunshine yellow or flamingo pink. Or, select peaceful shades of gray for a subtle and calming monochrome color scheme. Choose the patterns and colors that make you feel uplifted and refreshed when you enter your bedroom. You'll sleep better for it.
Summer Bedroom Cool
Now that your bedroom feels like summer vacation with quality hotel bedding, bring an extra little bit of relief from the heat to bed with you. Fill a pitcher with ice water so your night-time sips are really refreshing. Even if you have air conditioning, add a cooling breeze with a small, quiet fan that gently keeps the air circulating as you sleep. Hot summer nights don't have to be uncomfortable, and they might even be extra relaxing with the right sheets and pillows to lull you to sleep, dreaming of fall right around the corner.