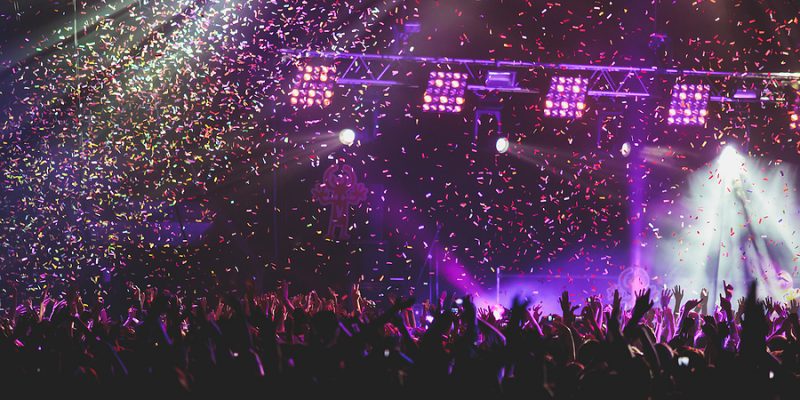 Whether you lull yourself to sleep with country ballads or blast some rock tunes to help you wake up in the morning, if you appreciate music, Sobel Westex has the perfect new bedding collection for your home. Our new Hard Rock Home Collection celebrates music in a fun and fashionable way. From soft, smooth sheet sets with a rock theme, to bed sets honoring pop and country music, you can turn your bedroom into a song-inspired sanctuary.
With a few collections to choose from now and more on the way, you can keep your Hard Rock bedding designs in rotation based on your favorite music genres. Choose a different music theme for different bedrooms in your home, or change the theme in your own room depending on your current musical mood.
Here are a few of our current selections, with many more on the way!
Rock and Roll Your Way Into and Out of Bed with Style
Stay Cool with Hard Rock Home Guitar Sheet Sets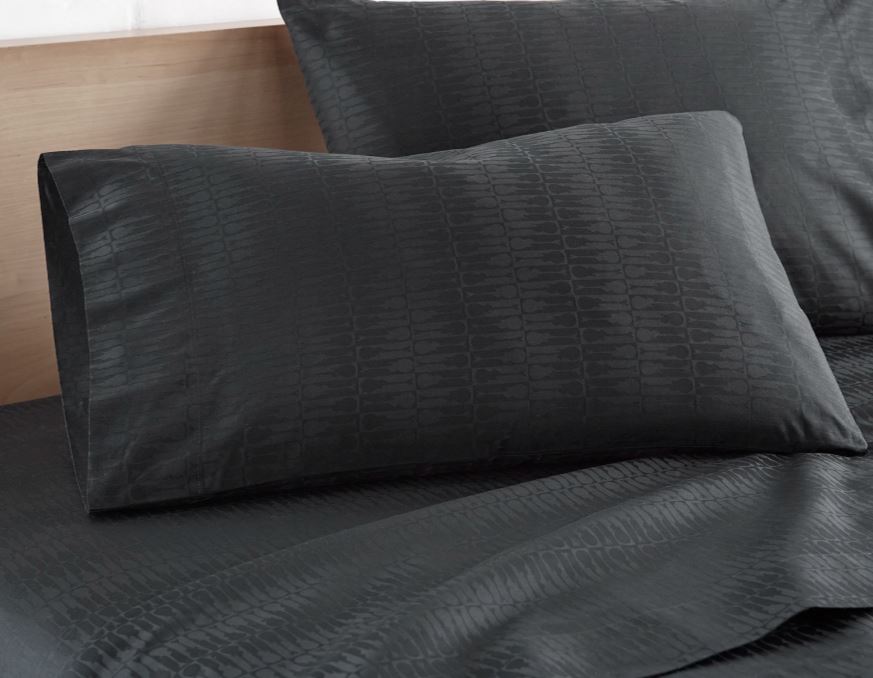 After rocking out to your favorite songs, settle in for the night with these high-quality, ultra-soft sheets. Made from 100 percent cotton sateen, these 300-thread count jacquard sheets pay tribute to the ultimate symbol of rock and roll's musical roots. Covered from top to bottom in guitar silhouettes, these Hard Rock antimicrobial sheet sets can instantly liven up and add style to your bedroom.
Our electric blue Hard Rock Home Guitar sheets can give your bedroom a bold, daring look when you want a splash of color. For a sleek classic rock look, consider getting this sheet set in black or gray. Our white sheet set offers a fresh look that pairs well with any color comforter. Each of these sheet sets is available in a range of sizes, whether you need a twin or full set for a musical-themed guest room or a king or queen set for your main bedroom. When you curl up on our Hard Rock Home Guitar sheets, you can count on enjoying a comfortable night's sleep.
Experience Country Charm with the Hard Rock Dakota Sky 7-Piece Bed Set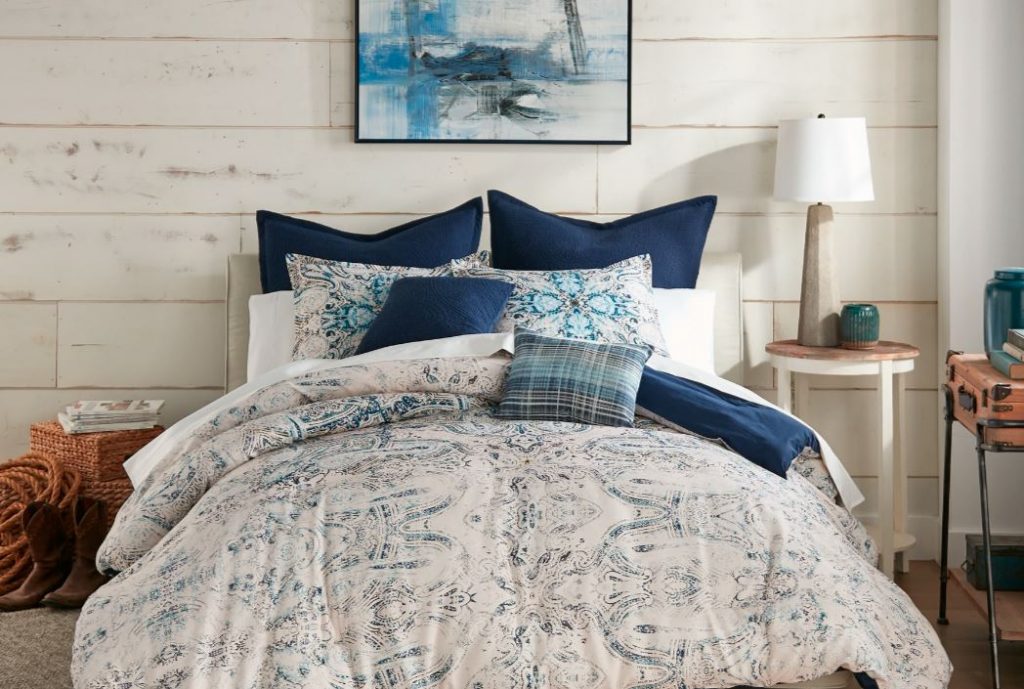 If country music is more your jam, you'll love our Hard Rock Dakota Sky 7-piece bed set. This bedding set features a serene design evoking the expanse of  wide open prairie skies. Soft shades of blue mix with white tones to create a warm, dream-like design. Made from high-quality cotton, this bed set's comforter offers a smooth and soothing texture to help you sleep peacefully. Put on some slow country hits, and drift off to sleep snuggled up under a king, queen, or full size Dakota Sky comforter.
 Each bed set includes a comforter, two shams, two Euro shams, and two decorative pillows. Give your current pillows some country flair with the shams. When you get up in the morning, you can artfully arrange your pillows, including your new decorative pillows for a beautiful and calming atmosphere in your bedroom. Pair the Dakota Sky bed set with our white Hard Rock Home Guitar sheets for a charming and cozy sleep environment.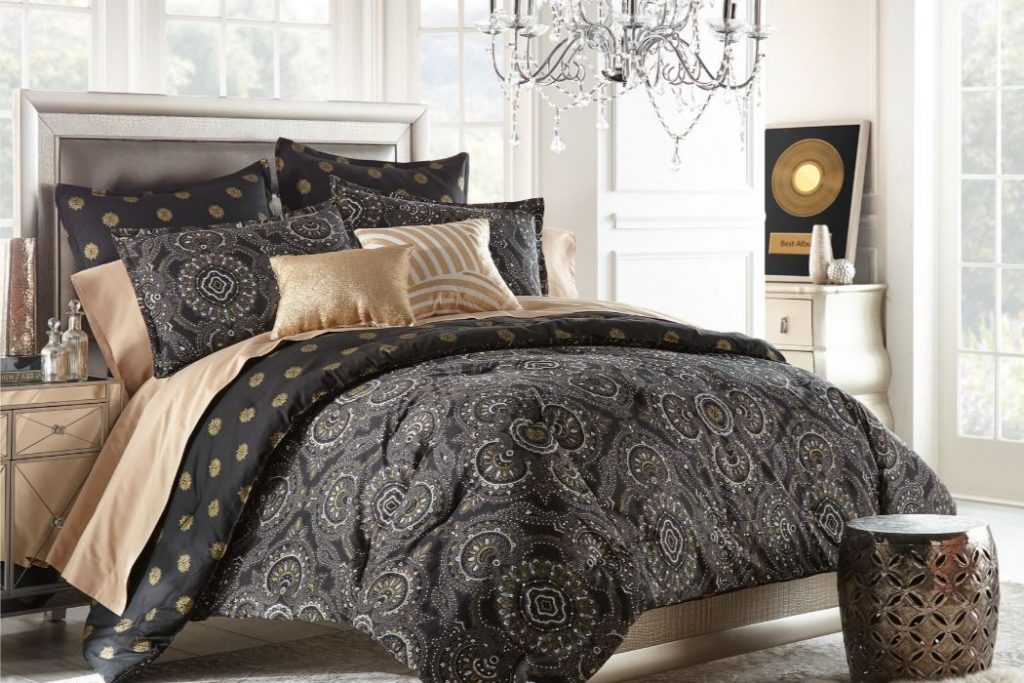 When you want a bedding set that's a bit more on the dramatic side, our Hard Rock Diva bed set is the perfect choice. This 7-piece bed set features an eye-catching and elegant design in sophisticated black and shiny gold tones. With the Diva bed set, you can feel like you're making an entrance each time you walk into your room. Fire up some pop tunes by your favorite diva, and dance your way around the room to burn off energy at the end of the day, or dance yourself awake first thing in the morning.
The 7-piece Hard Rock Diva bed set includes a comforter made from ultra-soft cotton sateen, so you can be as comfortable as possible all night long. This set also comes with two shams, two Euro shams, and two decorative pillows. Whether you need a king size comforter or a full or queen size, the Diva set is available in multiple sizes. Complete the look with a set of gray Hard Rock Home Guitar sheets.
Get Ready for an Encore: There's More to Come
The Hard Rock Home Collection has much more to come for music fans who want to sleep in style. Upcoming lines will include exciting renditions of Rock Music, EDM, Festival, Grunge, Rap, and R&B in unique and engaging designs you will want to add to your home bedding repertoire. Scroll down to the bottom of the page to sign up for news on the arrival of exciting new products in our Hard Rock Home Collection.