Shopping for a New Pillow this Season?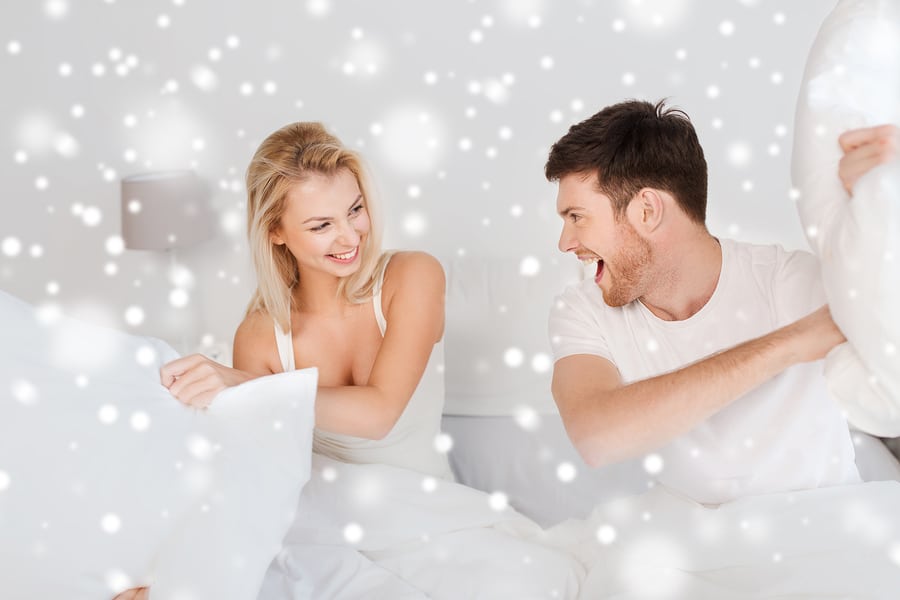 Do you realize that while you spend more one-on-one time with your pillow than anything else, it's also probably something you never really think about. As busy people, we're tired when we go to bed, and we get up in the morning with that day's "to-do" list on our minds. Sometimes we're a bit stiff, achy or sore, but we don't always realize that could be coming from our pillows. But, if you can take time to consider, you will realize that a pillow plays an important role in our lives, namely delivering relaxation and a good night's sleep.
So, with the holidays coming up and the winter nights getting longer, now's a great time to upgrade your and your family's sleep to the best-rated pillows.  Match their sleep style and pillow preferences with pillows that have been designed, tested and approved by luxury hotels and resorts around the world, and their many thousands of happy guests.
Why Are Some Bed Pillows Better than Others?
To build the best-rated hotel pillows, start with high-quality materials, state of the art manufacturing and a variety of designs to suit different sleep styles. Not all pillows are the same, of course. Pillows come in different levels of firmness and a variety of materials. Some choices depend on how you sleep (side, back or stomach) your health (allergies, neck or back pain, etc.), temperature (are you a "hot" or "cold" sleeper) or just taste – what feels good and helps you relax?
A good pillow will support the delicate structures of your head and neck—and keep your spine in alignment. You'll notice when a pillow does this well because it will prevent or even eliminate some types of neck and back pain.
Why do We Love the Best Hotel Pillows?
If you've stayed in a luxury hotel or resort, you know that most quality hotels carefully choose the best quality bedding and the best pillows to insure the comfort of their guests and enhance their hotel room experience. Many guests remember the great night's sleep and the extreme comfort of the pillows and bedding. They feel so good, they will even look for or ask about the brand names so they can order some of these items for their homes.
Sobel Westex knows, because we provide quality pillows and bedding to many of the world's finest hotels and resorts. And, because we found we had many requests to make retail products available, we offer our most popular pillows online at Sobel at Home. No matter what type of pillow you prefer, you will find the right pillow for your needs among our luxury hotel pillow collection.
Pillows Make Great Gifts
Many fans of Sobel Westex pillows report they received their pillow as birthday, anniversary or holiday gift. It's a thoughtful gift that shows you are thinking about the fundamental things that improve their wellbeing and happiness, including night after night of refreshing sleep. Family members may remember a luxury hotel experience, or maybe they heard a friend talking about a resort vacation experience. Some people even call the hotel and ask about the linens brand so they can surprise their loved one with exactly the same pillow they enjoyed on vacation. Choosing a Sobel Westex pillow as a gift for your loved one shows that you care enough to seek out the perfect sleep pillow and give the gift of good sleep.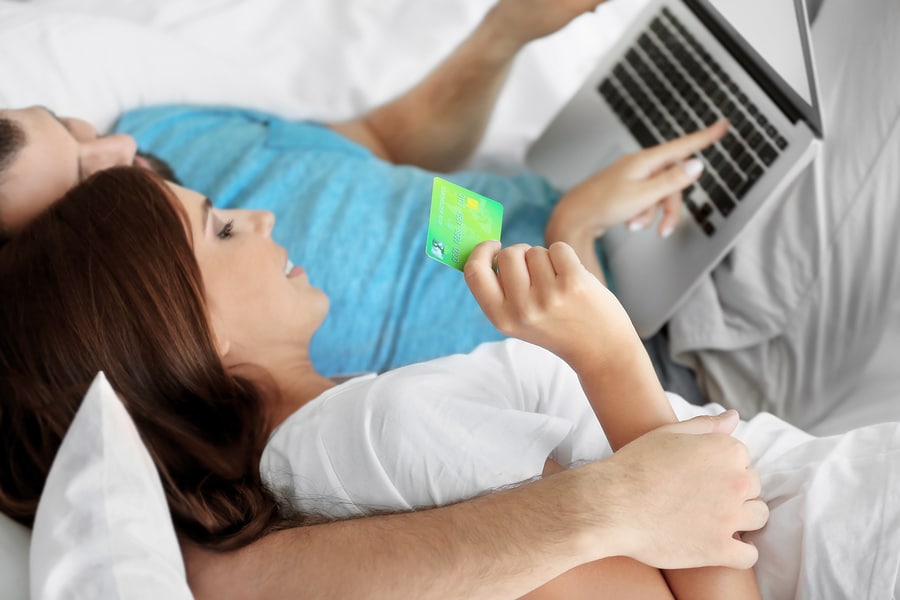 Here are our Best Rated Hotel Pillows
So let's meet some of Sobel Westex best rated luxury hotel pillows.
This pillow offers the perfect design for both back and stomach sleepers. It is made from 100 percent cotton and features a hypoallergenic gel fiberfill that feels like down. The Sahara Nights Pillow is equally perfect for outfitting your guest room or for adding extra pillow comfort and luxury to your everyday sleep.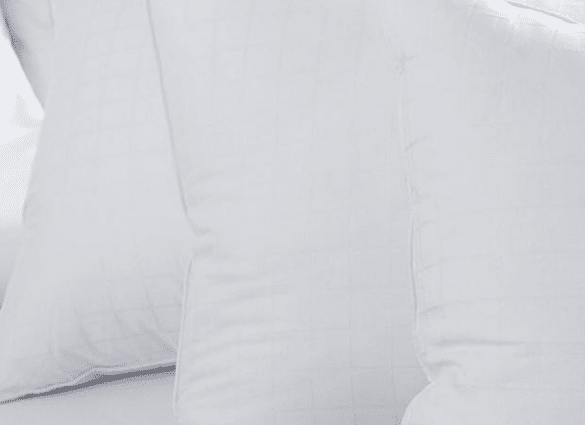 The Sobella is a super-plush pillow whose unique design feels soft and luxurious while it also provides great head and neck support all night long. Great for "hot" sleepers, you'll feel cool and refreshed on this light, extra comfortable pillow. The lovely design on the ticking makes this a great pillow for the guest room.
Rest your head on just the right amount of softness and support with the Dolce Notte II Pillow. Made from hypoallergenic polyester fiber and enclosed in 100% cotton casing, this pillow is medium-firm, providing just the right amount of support needed by back and side sleepers. The Dolce Notte II retains its shape wonderfully and won't flatten with use.
The perfect pillow for side sleepers, Dolce Notte is filled with brushed microfiber, firm enough for the support you need yet very comfortable for a full night of relaxing sleep. This top quality pillow will retain it's shape to deliver the comfort and support you want, night after night.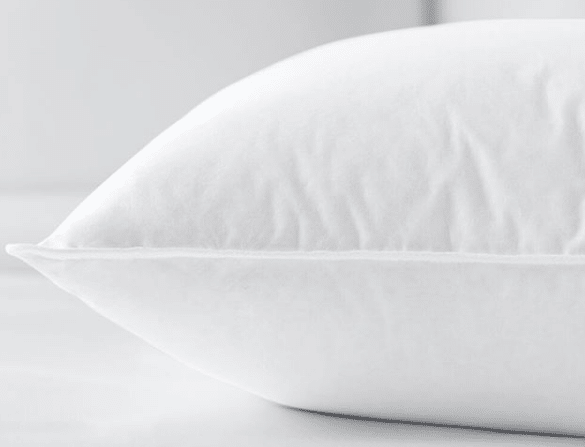 Duck down and feathers provide a lofty feel as the feathers naturally hold pockets of air. Our Bellazure DUO Pillow features grey duck feathers in the inner chamber and duck down in the outer chamber. This provides you with a luxurious cushion to cradle your head all night long. The outer chamber also features a unique white down for extra softness. The double needle stitching and viscose cording provide durability and elegance. This pillow is great for all sleeping positions.
The Dolce Vita Eco Pillow is good for your body and the planet. This luxurious, Earth-friendly pillow is made with PET hollow siliconized fiber fill, an eco-friendly product of recycled plastic with a smooth, soft and supportive feel. It features 100 percent cotton ticking. This pillow feels incredibly soft yet plump. Give yourself a touch of decadent luxury while being assured you are also helping to reduce materials consumption.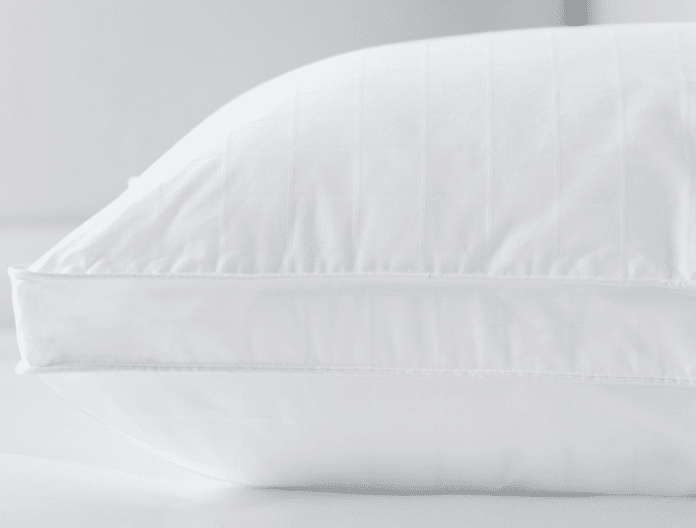 Our Sobella Supremo Pillow never falls flat. This is our softest and most comfortable pillow. Also known as the "Disney Pillow," it is a customer favorite. The Sobella Supremo was designed with an elegant weave pattern for the ultimate in class and luxury.
No matter what best-rated luxury hotel pillow you choose, remember, the best sleep of your life awaits you or your loved one with a Sobel Westex pillow. Order yours now in time for the holidays, or for any day when you want the gift of great sleep.