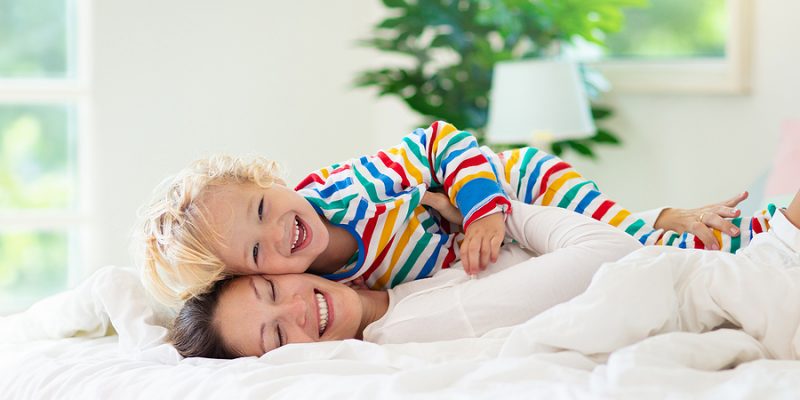 Egyptian Cotton sheets can provide your bedroom with a luxurious look and feel great. Favored by the best hotels, Egyptian cotton sheets are smooth and soft, providing a feel of luxurious comfort. Egyptian cotton fibers are longer and more durable and are resistant to pilling, that is those irritating little balls of broken fibers that build up on lower quality fabric. Egyptian cotton is porous and absorbent to help regulate body heat and moisture for a more comfortable sleep. When you own one or more sets of these luxury sheets, it's important to take good care of them. Proper care helps Egyptian cotton bedding last longer and maintain its notable softness. Keep the following tips in mind when caring for your Egyptian cotton sheets.
Washing Egyptian Cotton Bedding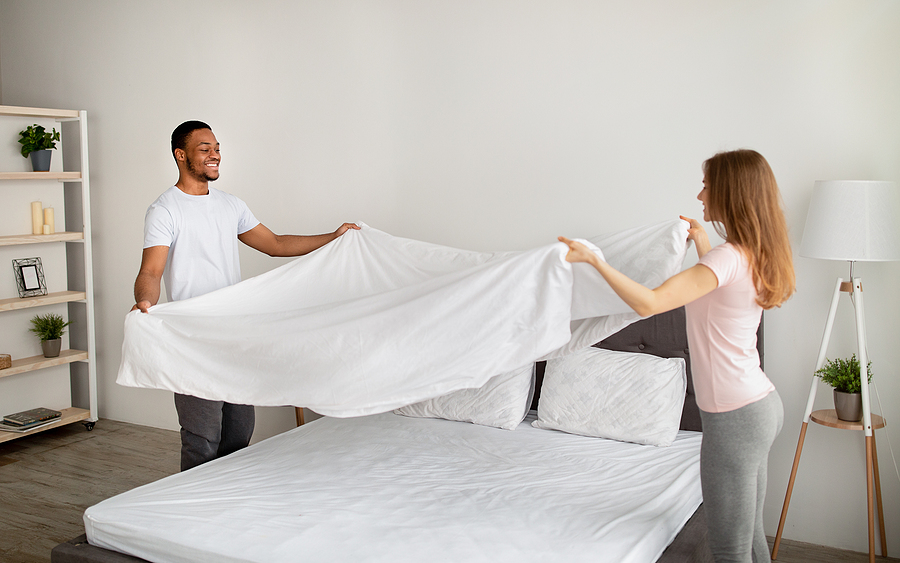 While some bedding materials tend to begin feeling and looking worn over time with repeated washings, Egyptian cotton actually gets softer after each wash. However, to help your Egyptian cotton sheets last longer, take care in how you wash them. For the best results, wash them in cold water rather than hot, which can cause them to shrink. Use a gentle setting on your washer to lower the risk of damage to the cotton fibers. When you wash your Egyptian cotton sheets, use a gentle detergent that does not contain bleach or any other harsh ingredients or chemicals. Be sure to wash your new sheets after removing them from their packaging and before using them the first time. This helps ensure you get the most from your soft Egyptian cotton sheets for maximum comfort from the start.
If your sheets have stains, gently attempt to remove the stains before washing the sheets. Use an extra rinse cycle to ensure that all laundry detergent and any stain remover you have used is thoroughly rinsed off of your sheets.
 Air Dry your Egyptian Cotton Sheets
When you dry your Egyptian Cotton bedding, hang it up to dry if possible. Air drying helps prevent it from creasing and wrinkling. If you put your sheets in the dryer, tumble dry them on a low setting, since higher settings could cause them to shrink. Avoid using dryer sheets, which contain chemicals that can damage your Egyptian Cotton sheets. Take your sheets out of the dryer as soon as they're done, and fold them to reduce creasing. If your sheets become wrinkled, you can iron them using a low heat setting.
Sahara Nights Egyptian Cotton Sheet Set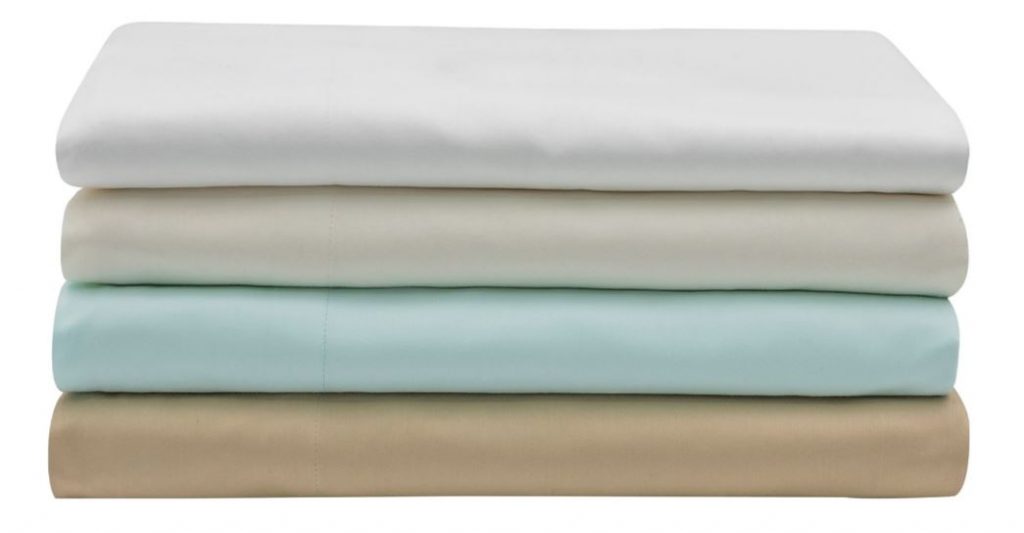 Our Sahara Nights 600TC Egyptian Cotton Sheet Set makes the perfect bedding when you want luxury and comfort. This stylish set, which is made from 100 percent Sateen Weave Certified Egyptian Cotton, provides extra softness and durability. With sizes from twin to California king, we have these high-end sheet sets available in multiple colors, including blue, mocha, white, and ivory. Each set comes with a flat sheet, fitted sheet, and one or two pillowcases. 
Sobel Westex Hotel Sheets and Linens
 If you're looking for quality luxury sheets and bedding, be sure to visit Sobel at Home. Browse through our selection of high-end hotel quality linens, enjoyed by guests at some of the world's best hotels. For style, durability, comfort and beauty, Sobel Westex' Sobel at Home is your source for the best bedding.