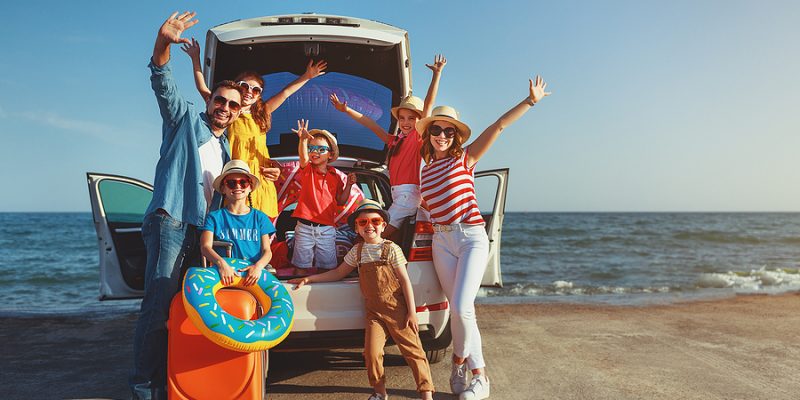 We've all been home for a while. For many, getting on the road and heading to the beach is a top to do item this summer. Beaches refresh, inspire and most of all give us a chance to relax and have some family fun.  For the best beach experience, take time to prepare a few things in advance.
Make the Most of your Trip to the Beach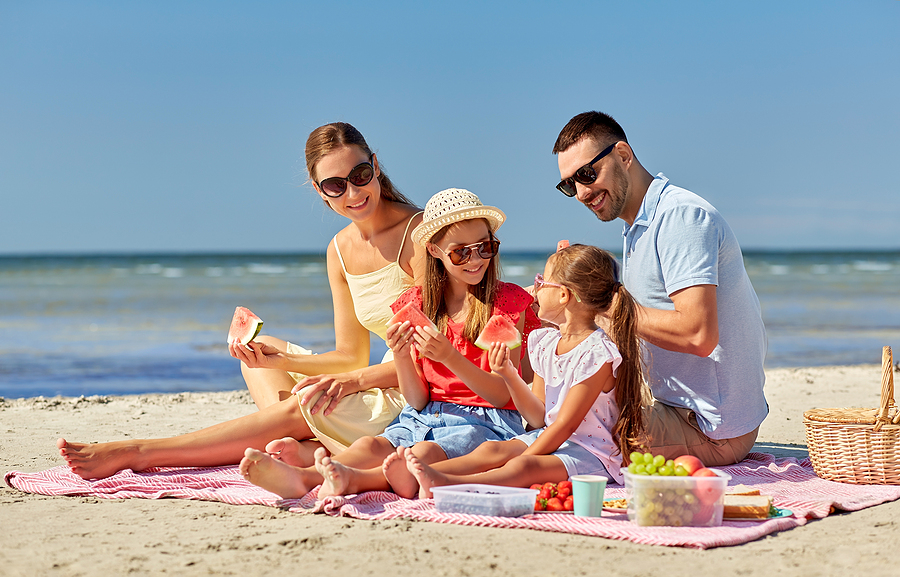 A little planning ahead will make your beach time more fun and relaxing. Here are some things to remember when you head out to the beach:
Be Comfortable
Be prepared so you can really get down and relax in comfort as soon as you hit the beach. Pack a few generously sized beach towels to lounge on, or your favorite beach chairs, along with a beach umbrella to provide shade. Use a collapsible cooler to save space for souvenirs on the return trip. Pack plenty to drink along with your favorite picnic foods. Be sure to bring lots of sunscreen as you'll need to reapply it with each dip in the water.
Dress in layers if the weather changes rapidly where you are going. The coast can get chilly quickly. Wear light sandals or shoes that won't collect irritating sand in them and are easy to slip off and on as you head into the surf. Other things that may come in handy are a hand held battery driven personal fan in case it gets hot, binoculars if you're fond of looking out to sea for seabirds and passing whales or dolphins, and a waterproof camera or waterproof cellphone case for those great family snaps as you play in the water. 
Beach Landmarks
Whether it's your favorite beach, or a brand new one to explore, check out what else is in the vicinity.  Set aside a little time to hike or visit landmarks in the area. Whether it's an amazing view,, a local brewery or a quaint museum, a side trip will add an extra dimension to your visit and give you a great memory that makes the trip stand out.
Beach Picnic
If you are staying a while, pack a basket of sandwiches, a refreshing salad or cook up other favorites and pack them in small serving containers. Throw in some cooling fruit like watermelon, strawberries or grapes for a light, healthy snack.  Bring plenty to drink and take the time to pack it all in ice to keep everything cool and fresh all day. Don't forget plenty of napkins, along with plates and silverware so you can serve it all up easily.
Entertainment
While you may enjoy chilling, the kids in your party may get restless, so come prepared with a few activities in mind for them. Bucket and shovel are a favorite for building sandcastles and collecting shells. Frisbees, foosballs and other tossable toys are fun as long as they don't disturb other sunbathers. And don't forget headphones and your favorite music if you want to chill and tune out the world. Have snorkel gear, beach balls or other beach toys? Bring your favorites. If you or other family members are readers, don't forget to bring a book or two for the car ride and those moments when playtime becomes downtime.
Beach Safety Tips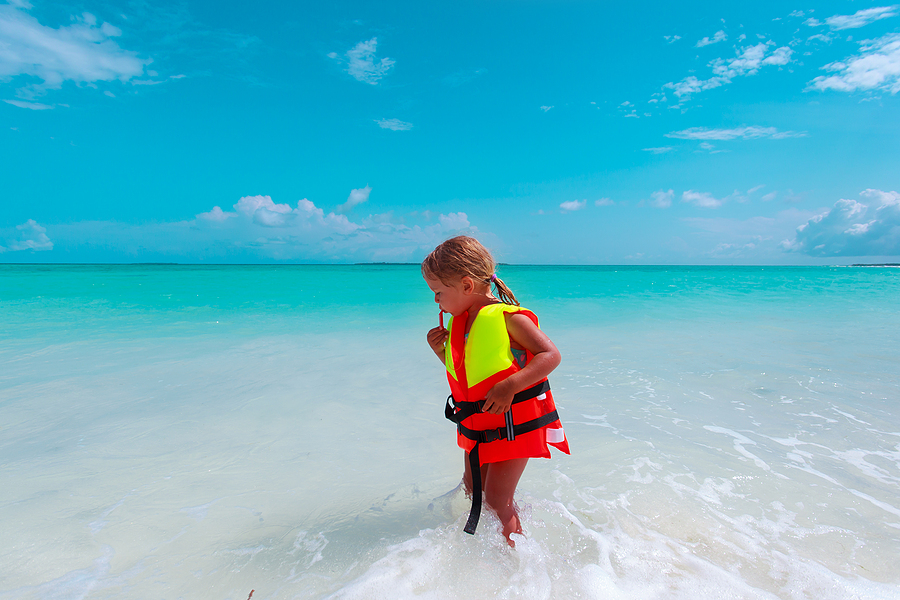 Hydrate
Even if you're not planning on much physical activity, regular hydration is important. Health experts suggest 4-6 cups a day of water or liquid with water for healthy adults. But sitting and sweating under a hot sun will up this quotient, so keep sipping throughout the day. Light-headedness, fatigue, headache, dry lips or mouth can be signs of dehydration so keep an eye on everyone in your party to see they are getting enough liquids.
Safety Equipment
If the kids, or anyone who may have difficulty if they get beyond their safety zone, will be going into the water, be sure to have correctly-sized life jackets for them to wear. It only takes a minute for a riptide or misstep to lead to trouble. Always have an eye on them of course, or better, go with them if they head down to wade in the surf.
Sunscreen
Next on the safety list is sunscreen. Don't skimp on applying it as you will need to thoroughly cover skin for best protection. Check your sunscreen for its Sun Protection Factor (SPF), a general guide for how well it blocks exposure to harmful UVB rays (the higher the better it blocks). How long an application lasts depends on your skin type and how thoroughly it's applied. Generally experts suggest reapplying every two hours as a general habit. For the best protection, cover exposed areas like your arms and head.
First Aid Kit
Trips into nature can bring minor unpleasant outdoor experiences, from bug bites to falls and scrapes.  Plan to bring a first aid kit with you on your beach trip. You can purchase a ready-to-use small first aid kit, or make your own with bandaids and bandages, antibiotic cream to protect cuts and scrapes, hydrocortisone cream for minor itching, and other items, like tweezers. Bring the kit onto the beach with you so you won't waste time hiking back to the car if something does happen. Be sure to pack any meds the family needs, along with aspirin or Tylenol and any other medical items like asthma inhalers that might be needed by a family member.
Have everyone stick together or in pairs for beach safety. Identify a meeting place in case of separation. Bring a phone charger so everyone's cell phone can stay fully charged.
Beach Towels  and Accessories
You can be both comfortable and stylish on your beach trip with the right accessories.  Sobel Westex pool and beach accessories are made with the highest quality materials for plush comfort, durability and to keep their good looks long after you buy them. Here are just a few items to consider for your summer beach outings: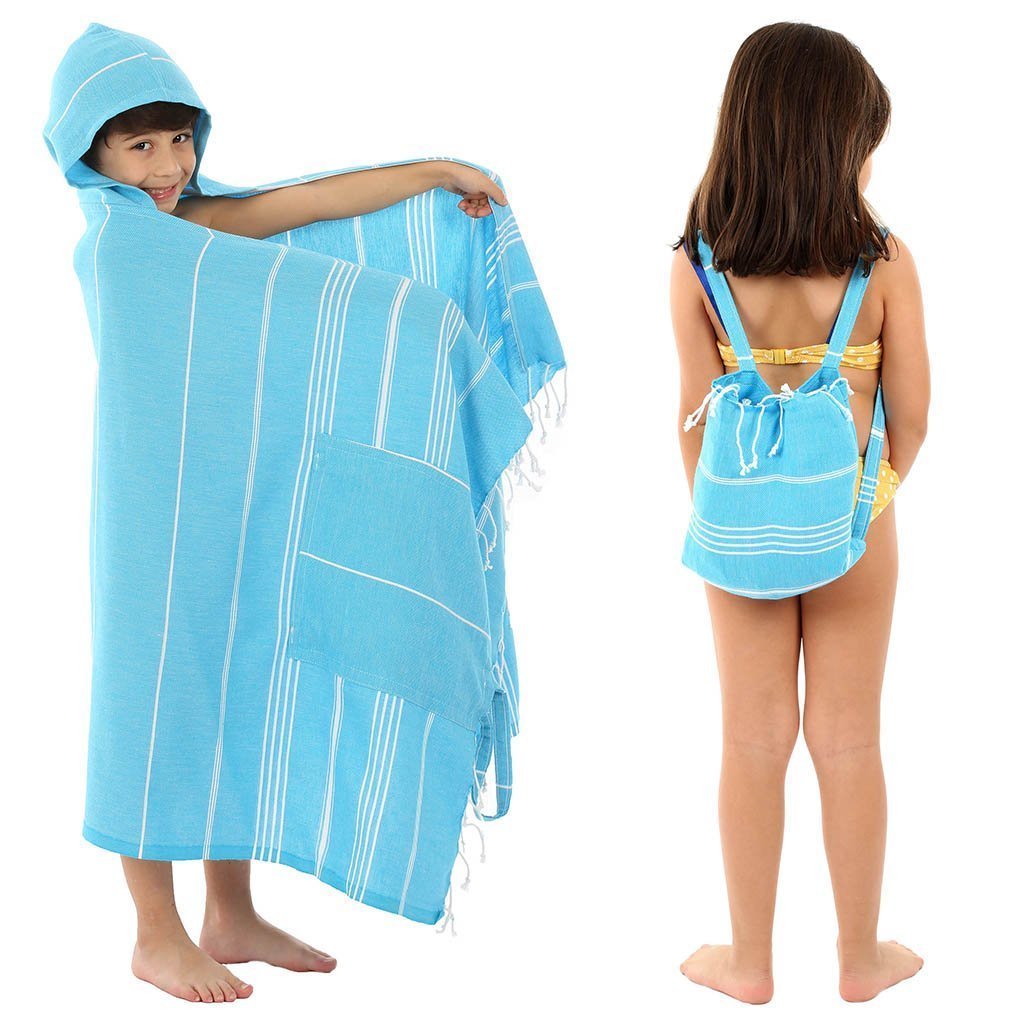 The Pure Elegance Beach Backpack for kids is 100% natural cotton and hypoallergenic. It's a beach towel, a hoodie, a cover-up and it converts into a backpack!  Kids love it. It comes in pink, yellow, green, orange and turquoise, so all the kids can have  one in their own favorite color.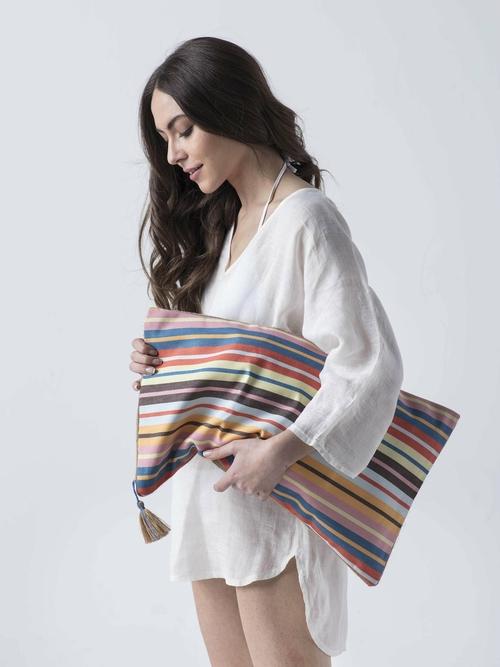 Be organized, eco-friendly and casual at the same time with the Pure Elegance Beach Bag. This beach bag of natural, biodegradable materials is stylish and practical. With one side in natural fine-woven burlap and the other side 100% cotton, this bag is great to pack your towel and other items for a handy all-in-one solution.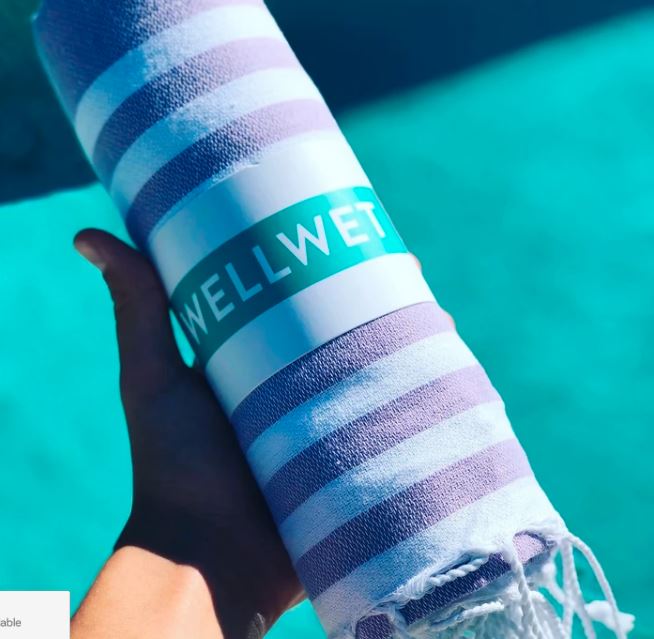 Pure Elegance Turkish Towel is eco-friendly, made of Turkish cotton and edged with hand-knotted tassels. It also doubles as a shawl, mat, picnic blanket or light throw. It's available in a range of attractive shades including black/beige, red/beige, lilac, mint and navy.
Sobel at Home offers a great choice for linens for your home, pool or beach time, including luxury spa robes to wrap up in after a swim. Visit our website today for more choices.