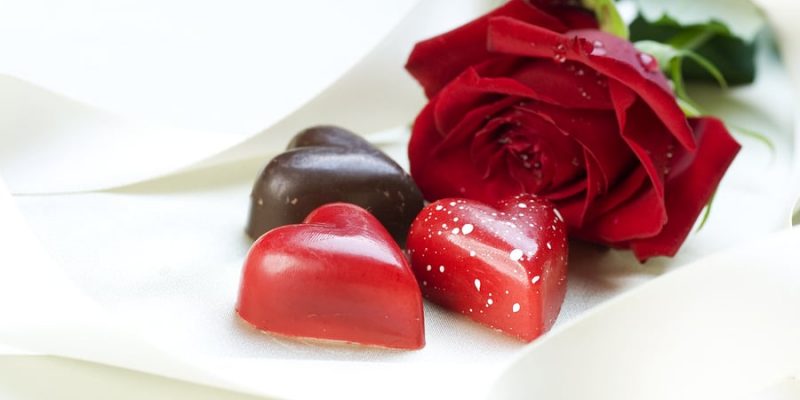 Valentine's Day Giving is Easier than You Think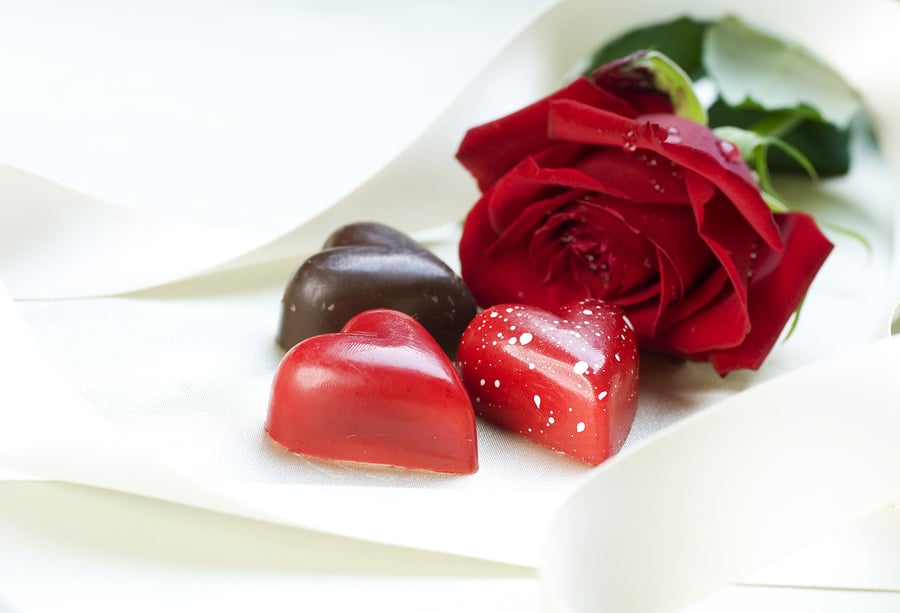 Valentine's Day is a day for love and kindness, for sharing a little something special with the people closest to you. But for some of us, it is preceded by stress, panic and confusion. What should I give? Will he or she like it? Is it enough? Help!
Don't panic over what to give your loved one. Relax and just let the real you shine through. Valentine's Day is an opportunity to show your special someone your authentic feelings and make them feel good, too. It really is in how you give and not what you give.
To reduce some of the pressure, take time to plan ahead and think about what your significant other really likes. Don't settle for the first thing you see on a store shelf or online. It may take a little looking, but you'll know that gift when you see it. No matter your budget, finding something that they will enjoy goes a long way because they'll know you took the time to find it.
How about a little background on Valentine's Day giving in America to get you in the mood? Here are the most popular gifts that people give.
Sweet Treats
As you might expect, candy ranks #1 on the most-popular-gifts list. Among the most-frequently purchased confections are heart-shaped boxes of chocolate. Some shower their significant other with Valentine-themed Skittles, Hershey's Kisses, even champagne-infused gummies, and of course Conversation Hearts. These gifts are good for people you may not know well, so give them in the spirit of friendship.
If you want to give a special candy or if you know they have a sweet tooth for things exotic, select something people don't see every day. Turkish Delight is a chewy, powdered-sugar filled middle-eastern candy. The Japanese make excellent chocolates and other sweets, as do the Swiss of course.
Valentine's Day Flowers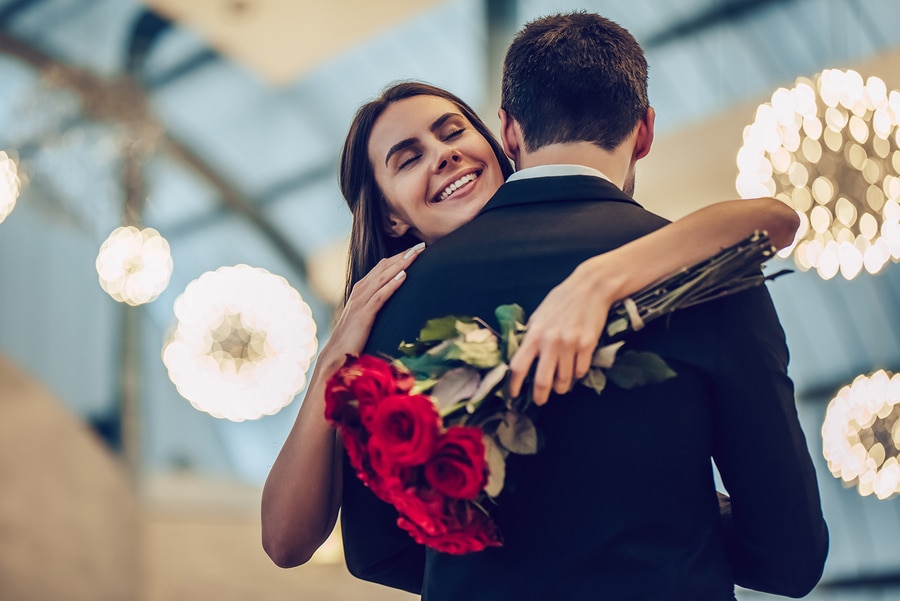 Flowers are nature's gift to us and they please just about everybody who can manage to find a vase and a spot to display them. Almost a third of consumers buy scented blooms for Valentine's Day.  The most popular flower choice of course is the rose, the flower symbolizing love and passion. Other frequently-bought buds include tulips, lilies, sunflowers, orchids and daisies.  For a creative spin on this traditional gift, you can instead select some seeds and a colorful pot to plant them in. If your significant other is an indoor plant enthusiast, pick a houseplant that you think will fit nicely into their collection.
Small Tokens of Love
Little things mean a lot. If you're in a new relationship or just can't shell out a lot of money for Valentine's Day, give a small, thoughtful gift your beloved will treasure.  Scented candles, soaps and body care products are a good choice or, if you know them well, a unique piece of jewelry or a small item of clothing that makes them stand out, like a pretty scarf. For any of these, take into consideration their style, tastes and even eye and hair color so the gift is personalized to that person. For an extra meaningful touch, add a card with a fun or thoughtful message inside, depending on what phase your relationship is in.
Practical Valentine's Day Gifts
It's always nice to receive something you can use. If you take romantic trips together, a sturdy piece of luggage is a thoughtful choice. Pajamas and other clothing items are popular, too.  Luxury bedding and bath linens are something your beloved will use every day.
Gifts for Two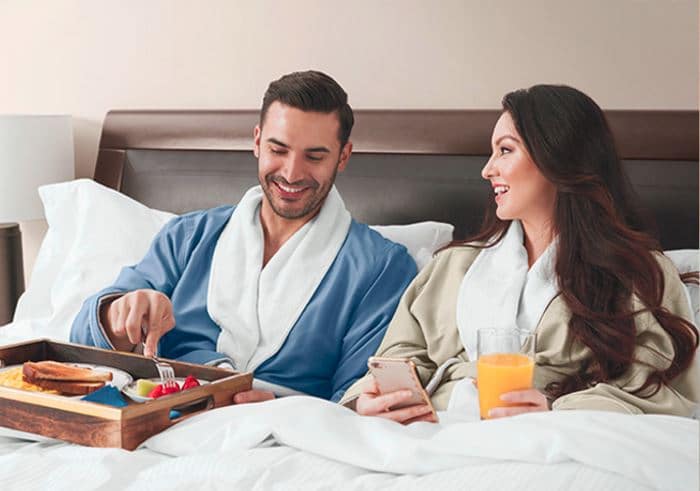 It's even better to give your loved one something you can enjoy together.  Start your day with a cup of gourmet coffee, take a day trip, or just end the day by sharing your favorite bottle of wine or champagne.  Select a warm, soft throw or blanket to snuggle under as you lounge on the sofa together for an in-home movie night.
Splurge!
Sometimes the mood and timing are right for something big. If you really want to give a diamond, a new car or something even bigger to your loved one this Valentine's Day, do it. Just realize you may have set the standard for years to come.
Remember, most people don't need that big surprise to really appreciate your thoughtfulness on Valentine's Day. So make it unique, make it your own and it will be a success, no matter what it is.
Great Choices for Valentine's Day Gifts
Looking for something cozy, soft and lasting? Sobel at Home's high-quality bed and bath linens, spa robes and lively pool towel collection offer great choices for a long-lasting valentine they can enjoy all year.  From luxury linens to scented soaps, you can give the love of your life something that fits their personality and shows how much you care. Here are a few of our popular items.
Curl Up with the Perfect Pillow
Our resort-style pillows will keep your beloved dreaming of you night after night.  Our extensive selection of high end hotel pillows provide for different sleeping styles as well as firmness or filling preferences.  Quality 100% cotton weave and plush materials provide optimal comfort while allowing the pillow to maintain its shape.
Wrap Up in a Luxury Spa Robe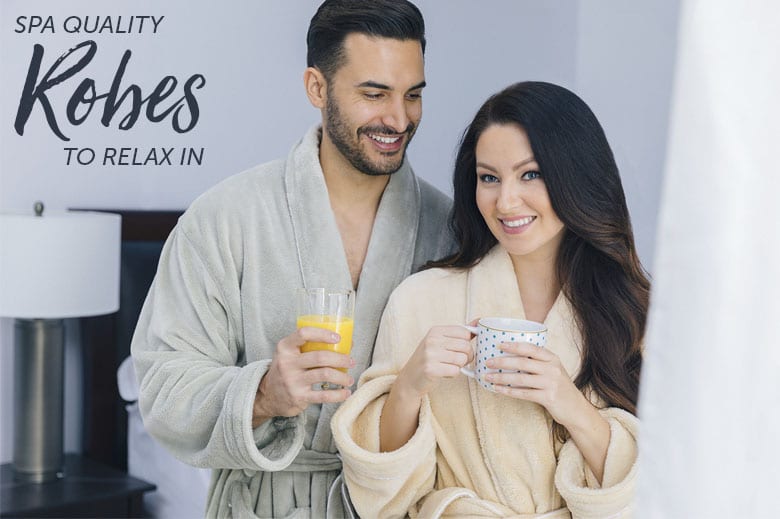 Bring home the luxurious feeling of a spa day with our finely-woven, incredibly soft robes. These hotel-quality spa robes come in a variety of sophisticated styles and luxurious materials.
Slumber in Luxury from Head to Toe
If you can't manage a romantic getaway this year, you can bring resort-like comfort home with extra-soft, premium-quality sheets. Our luxury bedding is made with the finest materials and comes in a variety of styles to suit the most sophisticated tastes.
Candy and flowers are perpetually popular, and will do in a pinch. But they are not long-lasting and soon forgotten. This year, give a gift your beloved can enjoy after the chocolates are gone and the blooms are withered.  Luxury gifts for the home remind your beloved how much you care all year long.