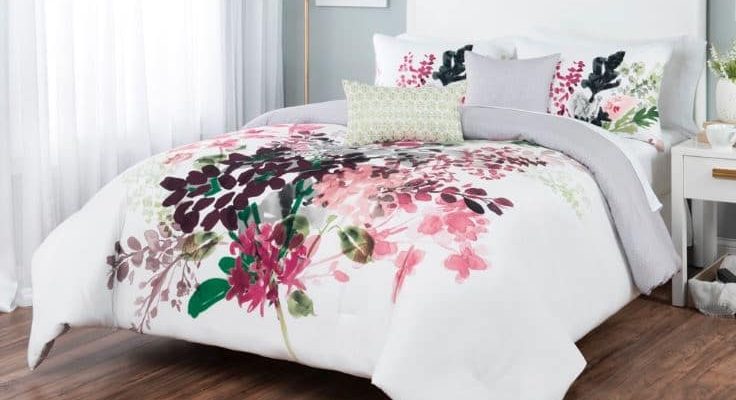 Get to Know Comforters, Duvets and Duvet Inserts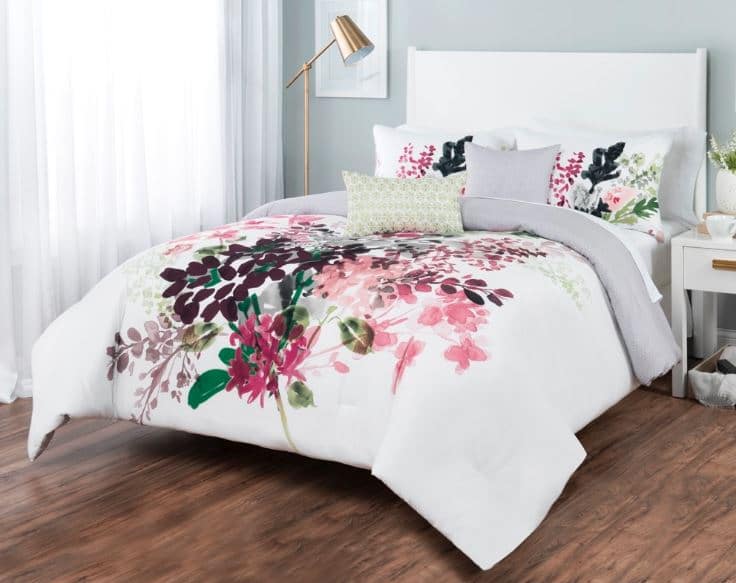 Many people wonder what goes inside a duvet cover.  Duvets and comforters are two popular types of bedding, but many people feel confused about the differences between duvets and comforters when it comes time to choose new bedding. So what do you put inside a duvet cover exactly? A duvet cover is a removable cover that goes over a duvet. Duvets are a great way to add warmth and style to your bed. One thing both have in common is that they're thick and help keep you warm on chilly nights. Duvets and comforters also have some important differences to consider when selecting which one is right for you.
This blog post is for people who are curious about the difference between duvets and comforters, and what goes inside a duvet cover. In this blog post, we will discuss the difference between duvets and comforters, and what goes inside a duvet cover. We will also provide tips on how to choose the right duvet cover and duvet insert for your needs.
What Goes Inside a Duvet Cover?
All About Duvets, Duvet Covers, and Duvet Inserts
So what do you put inside a duvet cover? A duvet goes inside the duvet cover. But what is a duvet? A duvet is a type of plush quilt made from a large bag filled with synthetic fibers, down, or feathers. The duvet consists of a cover and insert. When we talk about duvets though, we are typically referring to the duvet insert, whereas the cover will always be referred to as a duvet cover. It normally serves as a top layer of bedding. Manufacturers design the duvet to the size of the mattress to ensure that it doesn't hang bulkily over the edge of the bed. Although the duvet provides a lot of warmth, it is also lightweight. The color is typically a neutral beige or white. The duvet is most often used with a duvet cover to protect it and match the user's décor.
Duvet covers come in a wide variety of colors and patterns. One thing people especially appreciate about duvets is that the removable covers make it simple to change the look of the bedding without buying all new pieces. Duvet covers are washable and act as a protective sheet to encase the duvet and keep it clean. The term duvet insert refers to the filling that goes inside the duvet cover. Duvets are typically more expensive than comforters which may be something you need to consider when making a purchase.
Duvets offer a number of benefits, including:
They are warm and comfortable, making them ideal for all seasons.
They are easy to care for, as the duvet cover can be washed separately from the duvet insert.
They are available in a wide variety of styles and colors to match any décor.
To put on a duvet cover, follow these steps:
Turn the duvet cover inside out.
Place the duvet insert inside the duvet cover.
Align the corners of the duvet cover with the corners of the duvet insert.
Button or tie the duvet cover closed.
Turn the duvet cover right side out.
Choosing the Right Duvet Insert
Or watch our video demonstration
There are a few things to consider when choosing a duvet insert, including:
Filling: Duvet inserts can be filled with down, feathers, or synthetic fibers. Down and feather inserts are more expensive, but they are also more luxurious and warm. Synthetic fiber inserts are less expensive, but they are not as warm or soft as down and feather inserts.
Weight: Duvet inserts come in a variety of weights, from lightweight to heavyweight. Choose a weight that is appropriate for your climate and sleeping preferences.
Size: Duvet inserts come in a variety of sizes to fit different beds. Make sure to choose a size that is appropriate for your bed.
Comforters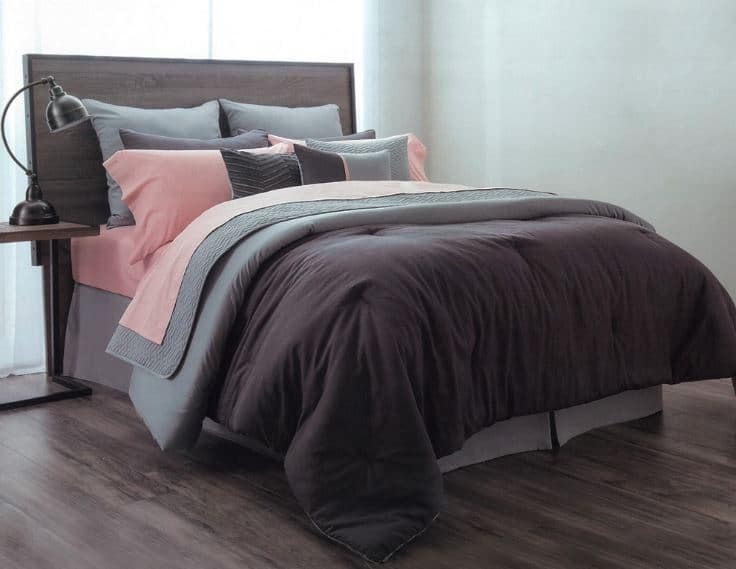 A comforter is a quilt with two layers of material that the manufacturer stitches together and then adds one of the same types of filling materials used to create duvets. It differs from a duvet because it has less filling material and is therefore not as fluffy or thick. It is also easier to flatten a comforter than it is to flatten a duvet. It is sized larger than a duvet and will hang like a bedspread over the edge of the mattress to cover the sides of the bed. Another big difference from the duvet is that the comforter is a single piece of bedding that doesn't require a cover. Comforters are also typically easier to care for than duvets. This is because comforters can be machine-washed and dried, (although most quality duvets can be washed at home, despite their dry clean-only labels). People often buy comforters in bagged matching sets as ready-to-go bedding.
Decorative Options for Bedding in the Winter Months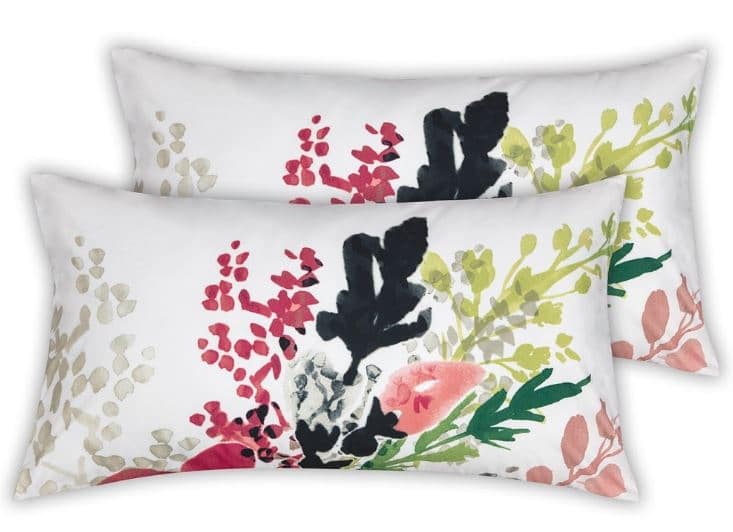 Both duvets and comforters are a warm and cozy choice for bedding now that the weather is getting cooler. It's fun to experiment with the different styles to give your bedroom a fresh, seasonal look:
For an inviting winter bed, solid or patterned sheets and pillows in variety of colors make a nice contrast against a solid gray duvet or comforter. The texture helps to add to the look of coziness and warmth during cold weather.

Keep in mind duvets are more versatile than comforters when it comes to changing the look of your bedding. This is because duvets have a removable cover, while comforters do not.

Add in a luxurious and pretty

throw

or

blanket

that looks great and is close at hand for those extra chilly nights. This pretty

alpaca throw

adds a splash color and style to any décor.

If you like the color of your comforter set or duvet cover, you can make seasonal changes by adding different throws throughout the year to highlight the season.
Luxury Comforter Sets and Duvet Inserts from Sobel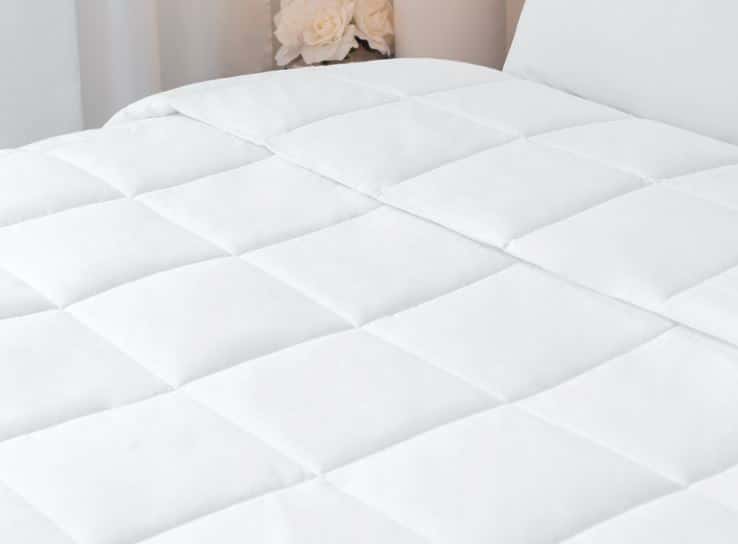 When you are looking for luxury bedding, nothing could be easier than a beautifully matched set, like our 14-piece comforter set that comes in tasteful solid colors and rich tones, just right for a winter night. The softness of cotton, combined with the strength of linen, makes for a warm and relaxing night of sleep. Our set includes a coverlet, four sheets, three decorative pillowcases with a bed skirt, two Euro shams, and two pillow shams. It will feel like sleeping in a luxury hotel while in the comfort of your own home.
When spring comes, reflect the bright colors of spring and switch over to our European style eight-piece floral comforter set. The green, pink, and purple splashed against white will brighten any room. The matching floral accessories include two decorative pillows with a bed skirt, two Euro pillow shams, and two regular shams.
For a beautiful year round duvet, take a look at our luxury hotel quality Sobella duvet insert, now that you've learned what goes inside duvet covers. You can use this box-stitched duvet insert with a variety of duvet covers to change the look of your bedding every season.
Nowadays, we lead such busy lives that going to bed at night can feel like a welcome relief. With the soft, cozy and luxurious feel of a Sobel duvet or comforter, you will hardly be able to wait to get there.