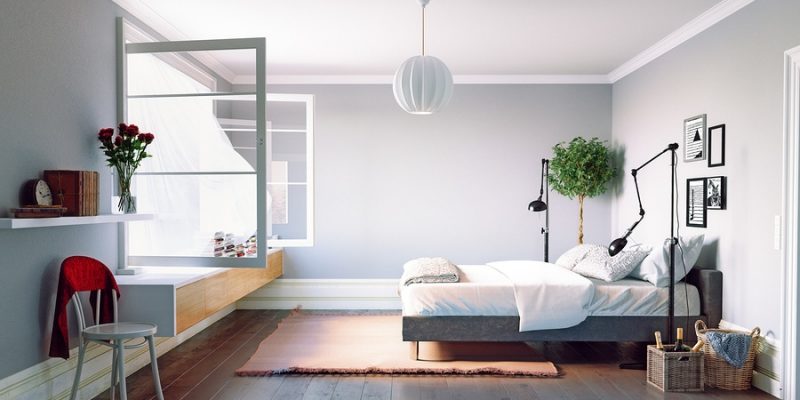 Tips for Giving your Bedroom a Fresh Look this Spring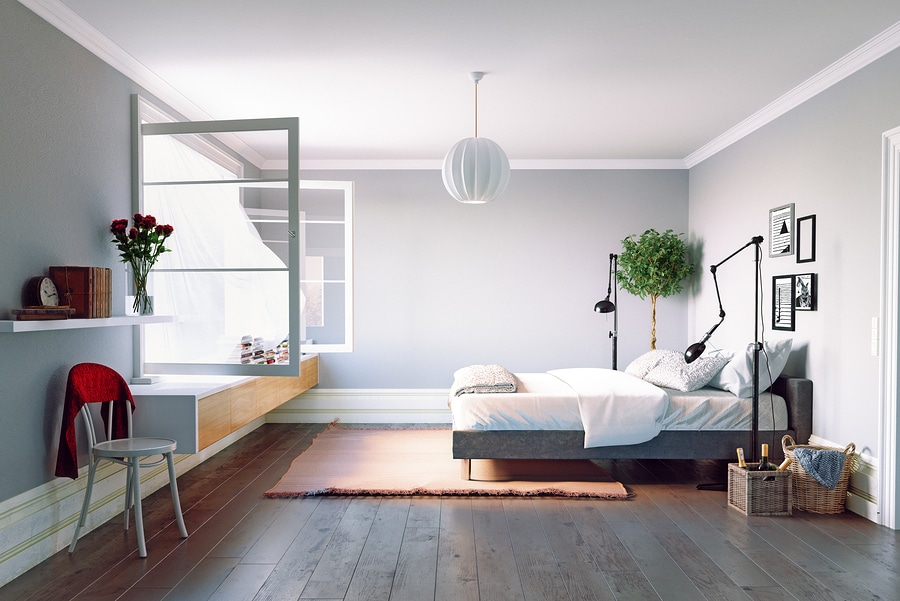 It won't be long before spring arrives, bringing with it warmer weather, longer days, and the feeling of a fresh start. With spring in the air, it's a great time to bring that feeling indoors by brightening your bedroom with just a little TLC to wash away the winter blues.
For people who are busy with work, family and other activities, spring cleaning in a traditional sense may feel a bit daunting. But it doesn't have to be. There are plenty of small tasks you can tackle to freshen up your bedroom and other spaces within your home that will bring the new outdoor season to life in your home. Here are eight simple steps to help get the bedroom or any living spaces ready for spring:
1. Declutter!
In winter, we become homebodies and accumulate things we use indoors. After a long winter, the room can get cluttered with stuff like those half-read books, knick-knacks from holiday celebrations, kids' toys and winter clothing and extra bedding.
So, before you start cleaning or redecorating, take time to tidy up. Put away all the clutter. Go for a clean, minimal look and see how your space opens up so it looks and feels airy and fresh. It is helpful to approach this task with three garbage bags or boxes. Fill one bag with trash, another with items to be donated, and the third with things that do not belong in the room and need to be put away elsewhere throughout the house.
2. Dusting
It's amazing how a simple dusting can make a room seem fresh and bright. Dust off all surfaces in your bedroom, including light fixtures, pictures, and decorations. For the best clean, start at the top of large furniture and work your way down. You may also want to have a window open as you are dusting to help with ventilation and airing out the room as you stir up dust, or use a hand vacuum for spaces that may accumulate dust bunnies and pet fur.
3. Shine Things Up
Give your windows a good wiping with glass cleaner and a streak-free cloth. If your window has blinds, be sure to dust and wipe those down, as well. If you have removable curtains or drapes, take them off and launder them, either through dry-cleaning or the washing machine, depending on the material. This also might be the perfect time to consider installing a new style of window coverings to give your room an updated look.
Freshen all your surfaces by removing fingerprints and grime that will be more visible now that the dark days of winter have passed. Simply take a damp rag to doors, light switches or other surfaces that are frequently handled using warm water, a microfiber cloth, and a bit of dish soap. If you are feeling particularly motivated, you may even want to give these a fresh coat of paint to cover up small scratches or chips.
5. Give your Floors some TLC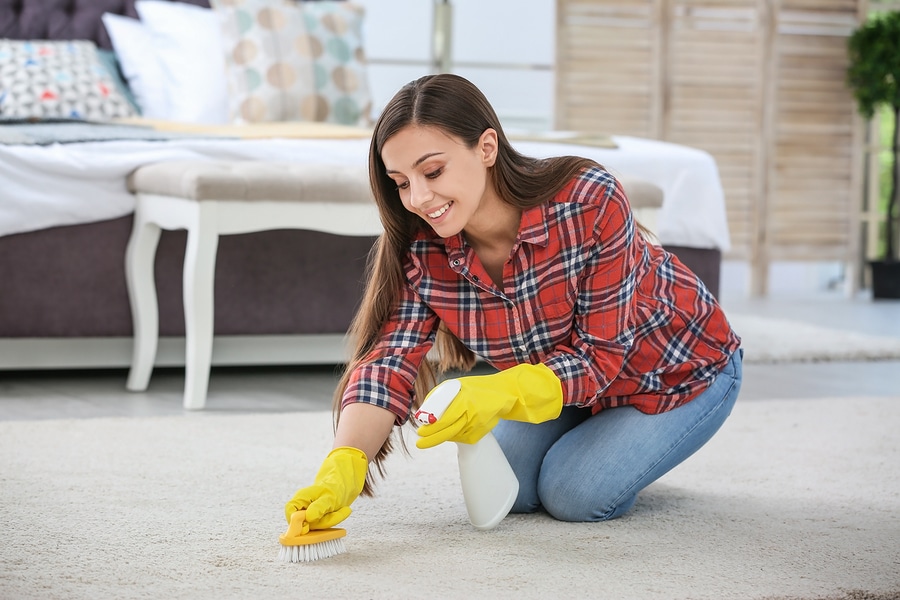 To complete the fresh look, now is a good time to give the floors a going over.  If you have a wood floor, use an oil-based wood cleaner to clean up winter footprints and dirt, and give it a fresh shine at the same time. If you have carpet, now is the time to give it a shampoo or have it steam-cleaned. Open the bedroom windows wide, if possible in your climate, while you let the floor dry.
6. Freshen Upholstery
You're nearly done with making every surface in your room look and smell fresh and ready for spring. If you have upholstered chairs or other furniture in your bedroom, take a look at them in the sunlight. If they are clean, run a damp cloth over the surface, including into the nooks and crannies, to remove any dust and debris that has collected on the item. If there are spots or stains, loose upholstery covers can be taken off and dry-cleaned or washed. Otherwise, use a high-quality upholstery cleaner and give it a thorough cleaning.
7. Designer Ideas: Switch to Lighter Colors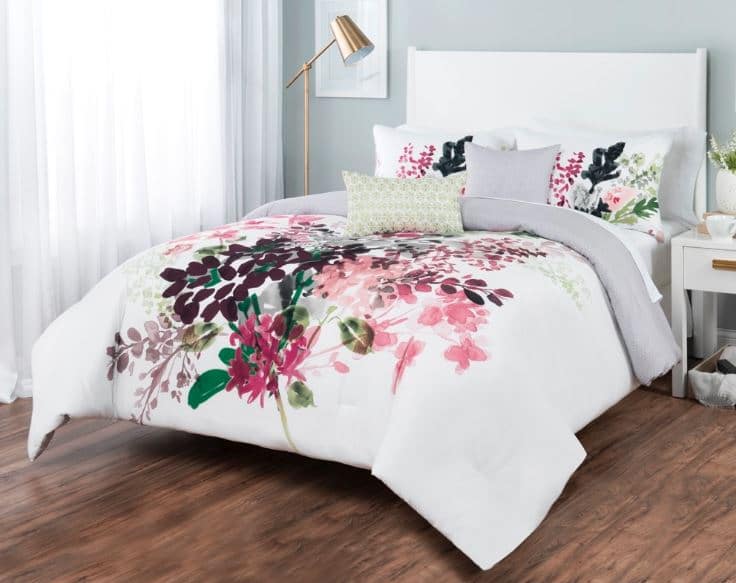 Ok, you did it. Your room is decluttered, dust-free and shiny clean. The musty, dusty feel of winter is gone, and the room is bright and ready for some new touches.
Spring is an optimal time to renew the design and color scheme in your bedroom. You don't have to do a lot. Consider changing out even a couple elements—lamp shades, rugs, throw pillows, to name a few—and replacing them with items that have pastel hues or brighter, sunnier colors. You can also add a new fresh, dried or fake flower arrangement to get a truly "spring" look.
8.  Celebrate Your Bedroom's Spring Renewal with Luxury Hotel Sheets and Pillows
We would all agree the bed is the purpose and focal point of the bedroom. First, start by flipping the mattress around and replace the mattress cover. Now you can get down to dressing the bed to impress.
Select high-quality, elegant bedding that is easy on the eye, as well as comfortable.  Store away the heavy comforters and blankets of winter, and give the bed cover a spring look, such as a new floral comforter that celebrates the bright colors and exuberance of spring flowers.
Throws and Pillows
You can also adorn your beds with a pretty folded blanket or throw, and colorful pillows to give the bed a luxurious look.  Now, to go along with your fresh and air bedroom, make sure the bed is extra comfortable.
Is your pillow lumpy? Does it bounce back when you fold it or just collapse in a puddle? If you have neck or upper back pain, or you wake with a headache, you may need a good quality new pillow. Take a look at some of the best high end hotel pillows, hand selected by the best hospitality chains to please their demanding clientele. There are pillows for every sleep style to choose from.
Bed Sheet Sets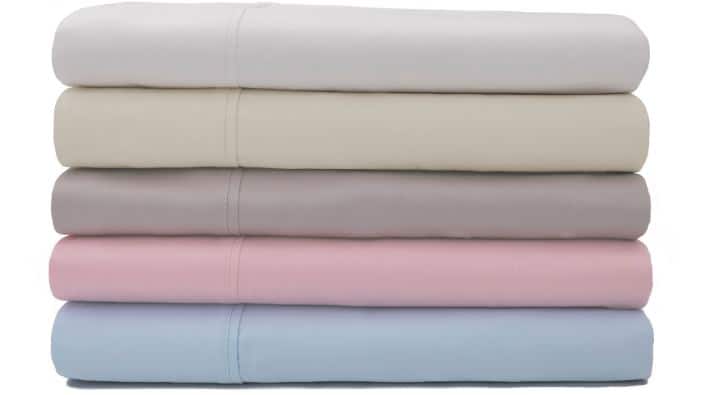 Treat yourself to Sobel at Home's Swiss Dot Jacquard Collection sheet set, featuring a 700-thread-count and adorned with piping for a touch of understated elegance in a variety of lavish colors. If you prefer a silky feel that is both absorbent and breathable for ultra-comfort, take a look at Sobel's Pima sheet set, available in eggnog, vapor blue, white, or rainy day. With luxury sheets, you can create a bedroom space as inviting, comfortable and relaxing as an upscale hotel or spa.
Sobel at Home Has Everything you Need in Beautiful Hotel Linens for Home
Sobel at Home features all the best Sobel Westex hotel pillows, bedding, bath sets, pool towels, spa robes and more. These luxury items are designed for the world's best luxury hotels, resorts and cruise lines, and they are available for everyone to enjoy at home. Now featuring new products and product lines in beautiful colors and designs, take a look and make this spring and summer more luxurious than ever.