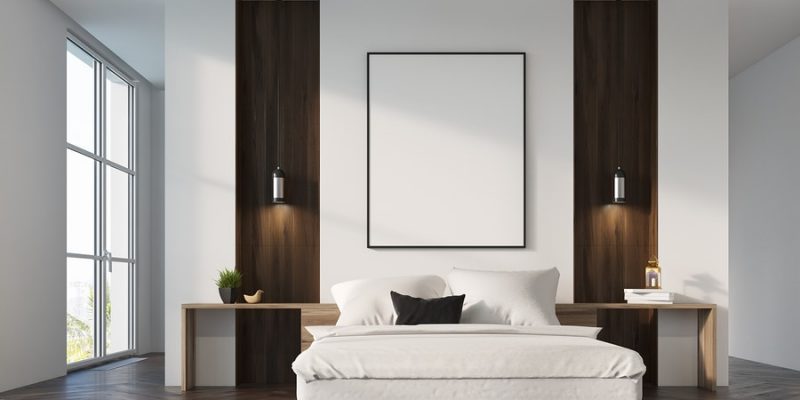 Reduce Wear with these Bed Linen Laundering Tips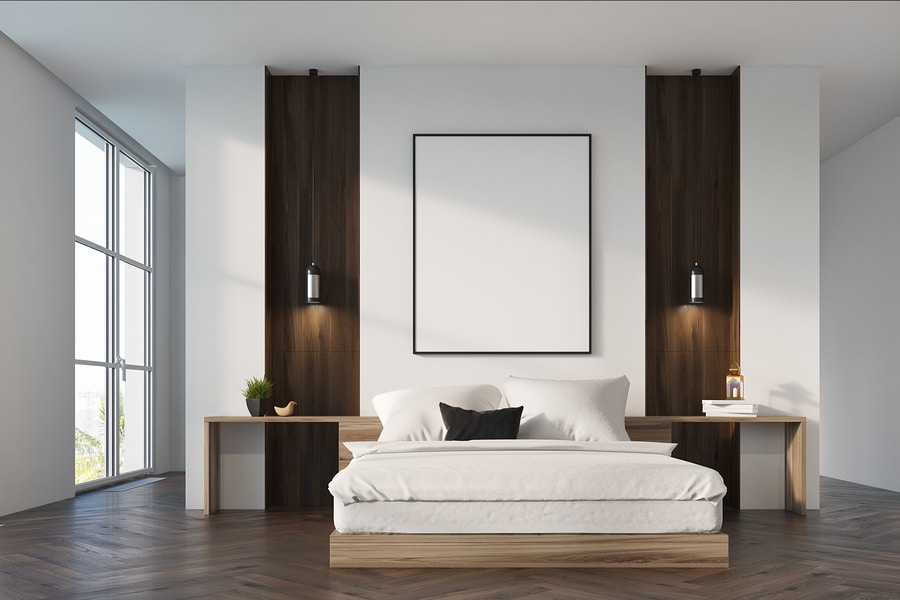 Taking care of your hotel quality bed linens properly will help prolong their life, reduce wear and tear and keep them soft and comfortable. To keep those luxury sheets looking and feeling as soft and beautiful as they did the day you bought them, you'll need to take extra care when laundering and storing them.
Washing Luxury Bed Linens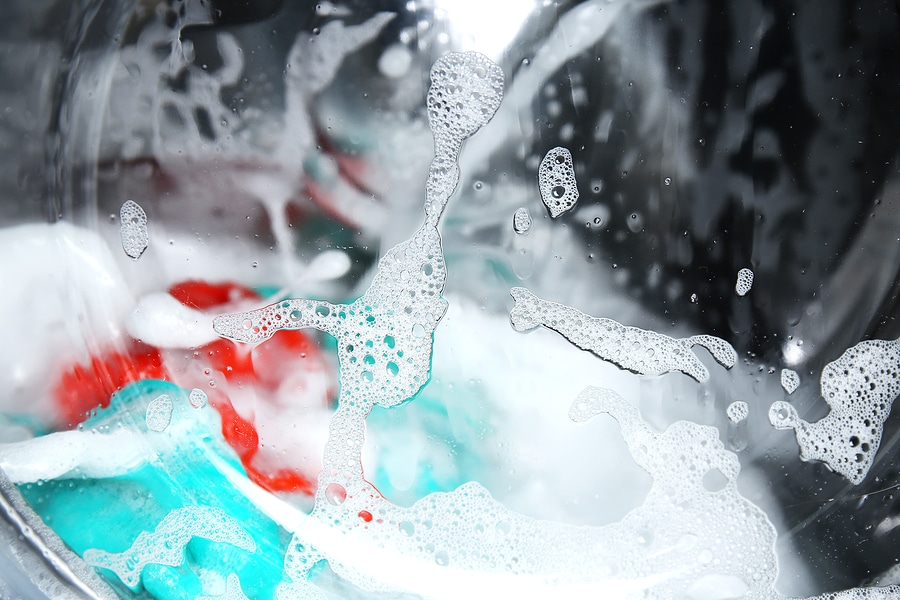 First, remember most fine fabrics are not pre-washed. The first wash is the most important wash. It sets the threads, which helps preserve the fabric—keeping your sheets looking new for as long as possible.
Wash Cycle
Set your machine for a delicate, warm water wash with a cold rinse. Never wash in hot water, and don't wash your luxury sheets on a 'regular' cycle. A harsh cycle or hot water may cause the fibers in the sheet to break, starting the process of wear prematurely.
Choosing a Detergent
Use a gentle detergent without any bleaching agents. Make sure the detergent doesn't contain chlorine or peroxide. Chlorine will weaken the sheets' fibers and even cause them to discolor. If you must use bleach at any time for stain removal or brightening, make sure to use an oxygen-based product only.
Add your detergent to the machine first, as it should never be poured directly onto the fabric. Once you've added the detergent and the tub is filled with water, add your linens. Fine linens only need half the recommended amount of detergent, but if they are very soiled, you can add more. Never overload the machine, as this will cause the fibers to break down from excessive abrasion and agitation.
You should never use fabric softeners on your luxury sheets, as they can cause damage to the fibers over time. Good, quality sheets will soften over time, no fabric softeners necessary.
Other Wash Tips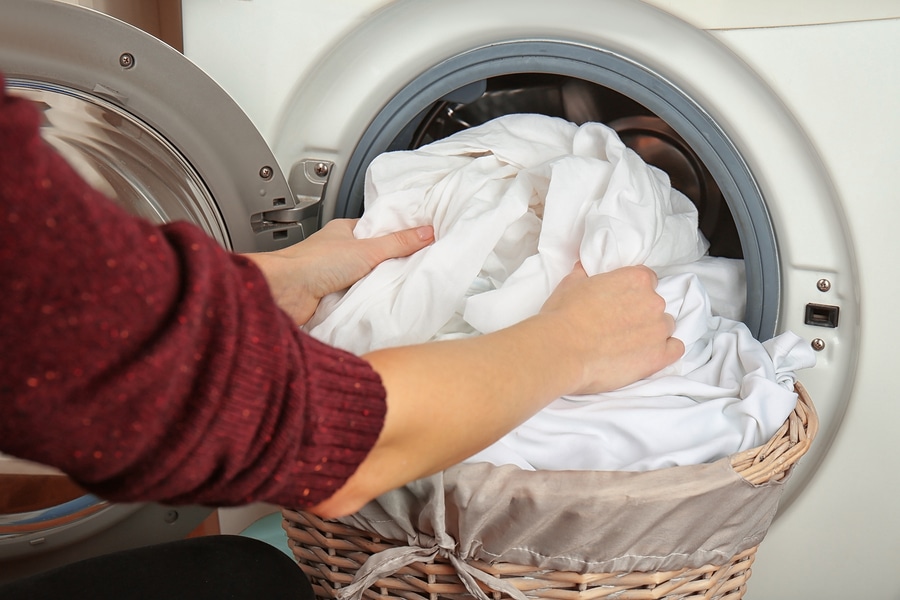 Make sure you always wash your matching linens, like sheets and pillowcases, together to help maintain color consistency and brightness. And always wash colors separately.
If your linens are embroidered, they are more delicate than other linens and should be laundered separately. To help keep the thread color from fading, or running, you can add salt to the wash.
For silk linens, always check the manufacturer's care instructions. Some silk must be hand washed or dry cleaned, while others are okay to be washed on a delicate cycle.  
Drying Your Linens
If possible, drying your linens outdoors on a clothesline is ideal. However, that's not always practical. While line drying outside is the easiest on linens, air drying on a rack or a large surface is second best.
If that's not possible either, you can dry your luxury linens in a dryer without ruining them, but you will need to take care. A hot dryer will weaken and damage the fibers in your sheets and can even cause them to shrink. This will be a problem because when the sheets don't fit the beds correctly, the result can be holes, rips, pulls, and stretching. Instead, set your dryer on its lowest setting.
Before you place your sheets in the dryer, shake them out and smooth them, unraveling any twists that may have occurred during washing. Don't add dryer sheets, as these will weaken fibers just like liquid fabric softener does.
Make sure you don't overload the dryer because this can cause uneven drying. Remove the sheets when the dryer stops, even if they are still slightly damp. You can smooth them and let them air dry before folding. If the linens are wrinkled, press them lightly with an iron to remove wrinkles. Always use the correct setting on your iron (cotton, linen, etc.).
Luxury Hotel Bed Linens Built to Last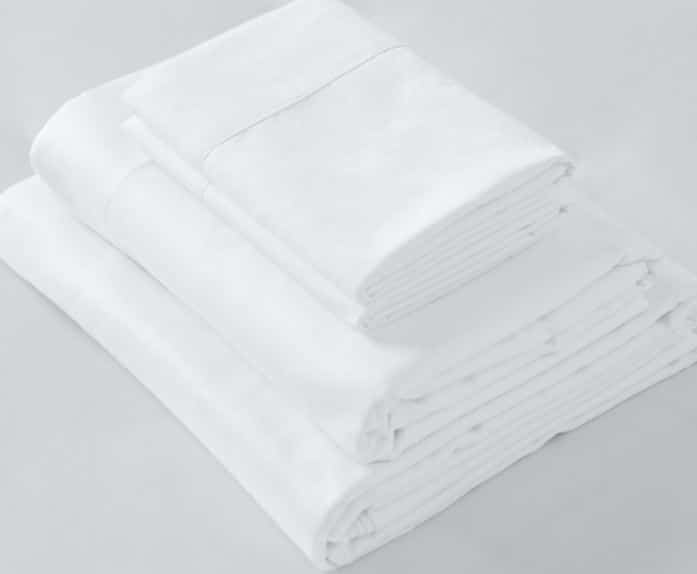 And that's it. Your sheets are clean and ready to go! The best way to enjoy  luxurious quality sheets that retain their form and softness for a long time is to buy good quality luxury sheets. Sobel at Home offers a range of quality hotel bed sets that are carefully designed and manufactured to deliver a luxurious night's sleep for guests at some of the world's best hotels. Since they are used in busy hospitality environments, these bed sheets are made for durability and easy laundering. The Sobelcale Bed Set in a cotton/poly blend fabric employs anti wear and tear construction for longer life. Plus, the sheets have hem colors making them easy to sort in the wash. Visit Sobel at Home for other quality linen choices that make laundry day easy and your bed as comfortable as a dream.