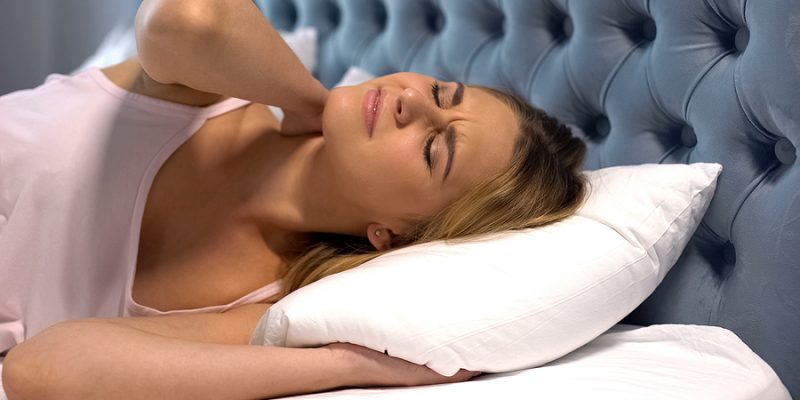 Sleep Better and Wake Refreshed with the Right Pillow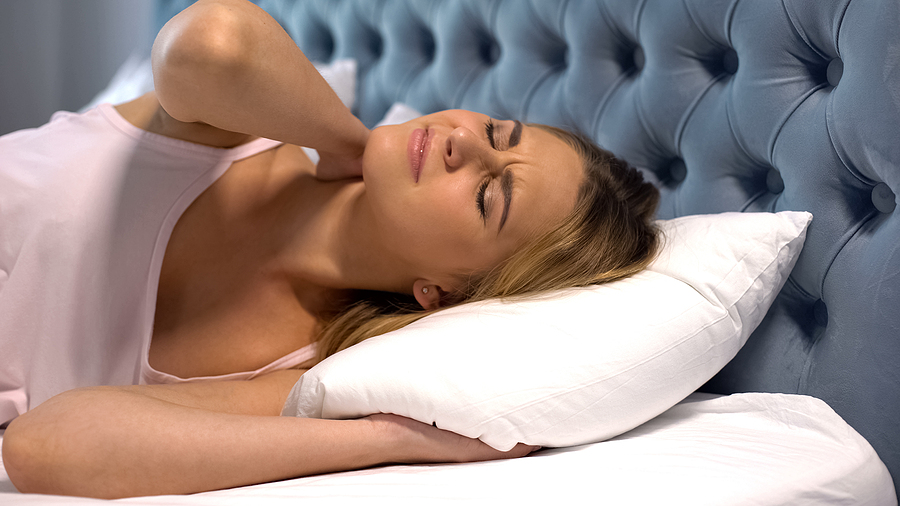 We all know that restful sleep is important to our overall health. Sleep quality can be affected by many other factors including things like stress and caffeine before bedtime. But your sleep environment is important as well. Having a quiet, restful bedroom with a comfortable temperature and cozy bedding can make a big difference in how well and how long you sleep undisturbed. A comfortable and healthful sleeping position is important too. Many people don't realize their pillow may be affecting their health. Not all pillows are the same, and your choice of pillow may impact your overall health in several ways. In fact, choosing the wrong pillow can cause a range of different problems. 
Poor Sleep and Health Issues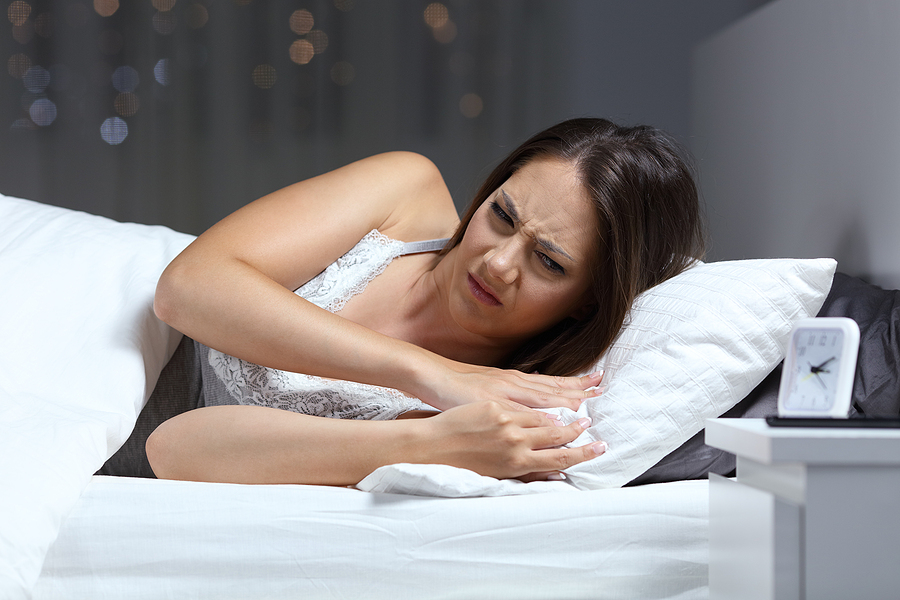 Many common pillows are too flat or too bulky, causing that mysterious neck pain you wake up with in the morning. Some are made of materials that cause allergies. Too many are old and full of allergens accumulated over time, causing stuffiness and headache, or they become flat and no longer provide the support your neck and head need. In general, pillows should be replaced every 2 years to avoid these problems. 
Sleeping on an uncomfortable pillow can lead to poor sleep and pain among other health effects. Finding a pillow that works for you is a key to good sleep. Here are some common issues you may experience if you are using the wrong pillow: 
Sleep Deprivation
Getting a good night's sleep is essential for your health. When you are not getting enough sleep, your body cannot properly repair and rejuvenate damaged tissues. In addition, you are more likely to struggle with cognitive skills, memory and emotions. Long term sleep deprivation can have more serious health consequences.  If you have an uncomfortable pillow, such as one that no longer provides support so you can fully relax, or one that is not right for your sleep style, you may find yourself having trouble falling asleep. You may wake up frequently during the night, which can lead to potentially harmful sleep deprivation problems. 
Neck Pain
Using certain pillows may lead to neck pain. For example, if you have an older pillow that has lost support, your neck may be sore when you wake up. You may also experience neck pain if you have a firm or lofty pillow and sleep on your stomach, as this can hyperextend your neck into an unnatural position. Alternatively, if you are a side sleeper, a firm pillow will provide good support that keeps your neck aligned for less stress on muscles and joints.  
Allergies and Asthma
Older pillows can accumulate irritants and allergens, such as dust, dust mites, skin cells and bacteria. These particles may cause or aggravate allergies, asthma and other related issues. The dirt and oil that accumulates on older pillows and/or pillows that are not cleaned regularly may also increase your risk of skin issues, like acne. 
Choosing the Right Pillow
Not every person will use the same kind of pillow. For example, if you commonly sleep on your side, you will need a pillow with plenty of support, whereas sleepers who sleep on their stomach or back may prefer a softer pillow. To find the best pillow for your needs, consider your sleeping position, as well as the level of firmness that makes you most comfortable. If you can fully relax into your pillow and feel no tension in your neck or back, you may have found a pillow that works for you. It is also important to select a high-quality pillow from a reputable manufacturer, one made from high quality, durable materials and a pillow that will hold its shape and provide the same support over time.
Sobel Westex Home luxury hotel pillows are built for comfort and durability. Not only do they deliver that luxurious resort experience with their plush feel and soft comfort, they are designed to provide the right level of support so that sleepers wake refreshed and ready to go. Made to suit different tastes, but always deliver a top quality experience, they come in different styles, fills and levels of firmness, allowing you to find the pillow that best meets your needs. Here are two of our customers' favorites:
Sahara Nights Firm Pillow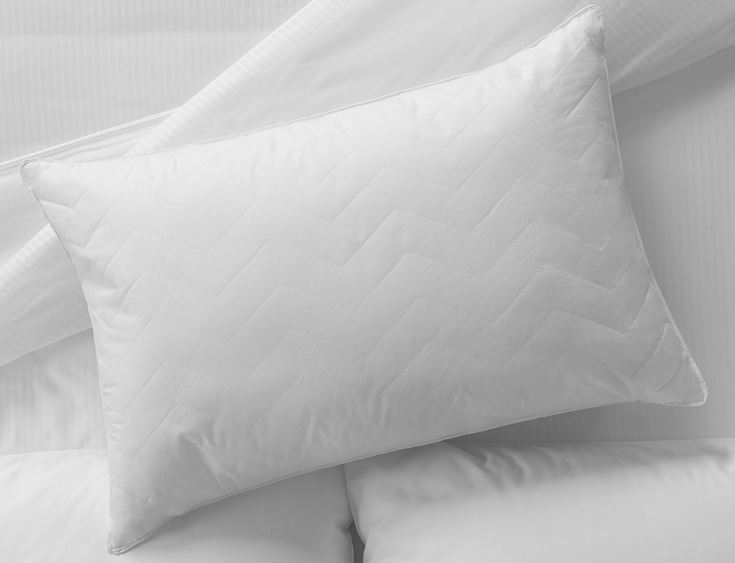 This is a popular addition to our Sahara Nights pillow line. The Sahara Nights Firm pillow is an excellent choice for side sleepers looking for a pillow that provides firm support for head and neck comfort and delivers plush, soft comfort. The pillow is made with hypoallergenic polyester fill to reduce allergens. It's a great pillow when you need to relax and let the day's tensions flow away.
Dolce Notte II Pillow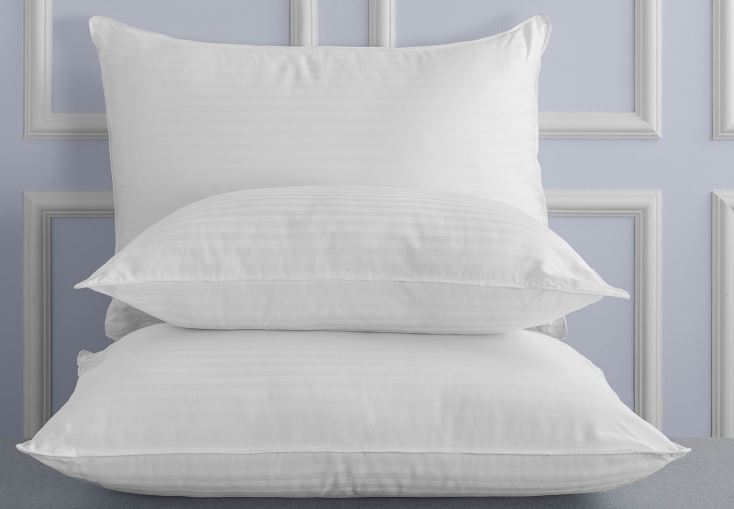 Do you want to just lean back and drift off to sleep? The Dolce Notte II pillow offers luxuriously soft and cozy comfort while also providing plenty of support for your tired and achy body. Allergy sufferers will appreciate its hypoallergenic polyester fill and tastefully striped 100% cotton casing. This dreamily supportive pillow is preferred by back and side sleepers. Relax in luxury resort style comfort and ease as you enjoy a restful night's sleep.
Sobel Westex Home for Comfortable Pillows
Sobel Westex provides pillows and linens for high end luxury hotels and resorts. Guests often inquire where they can buy the pillows they enjoy in their hotels to use at home. This inspired Sobel Westex to begin offering its line of hotel pillows for retail purchase online at Sobel Westex Home. The online family of quality products includes pillows as well as top quality bedding, bath sets, pool towels and spa robes. Come visit our online store today and start sleeping better soon.