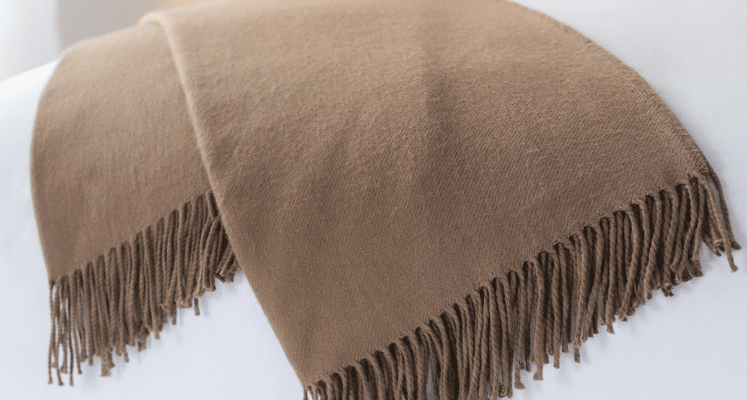 See Why an Alpaca Blanket is the Perfect Winter Gift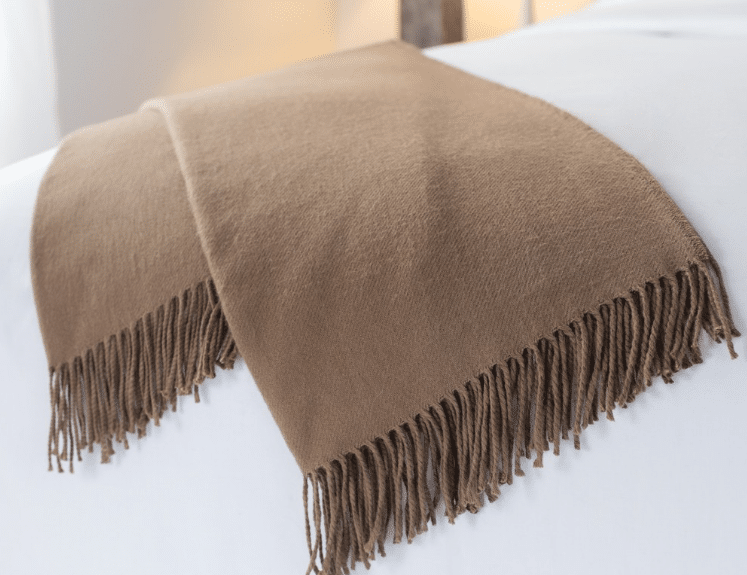 Have you ever had an alpaca sweater, hat or blanket? If so, you know that alpaca wool is one of the world's softest and warmest natural materials. Not only is alpaca wool incredibly soft, but it is also breathable for extra comfort, and it's naturally beautiful to look at.
But, what is an alpaca anyway? Well, let's just say they're cute, they're cuddly and their super soft fleece is used to create some of the softest, coziest clothing, blankets and throws around.
Meet the Amazing Alpaca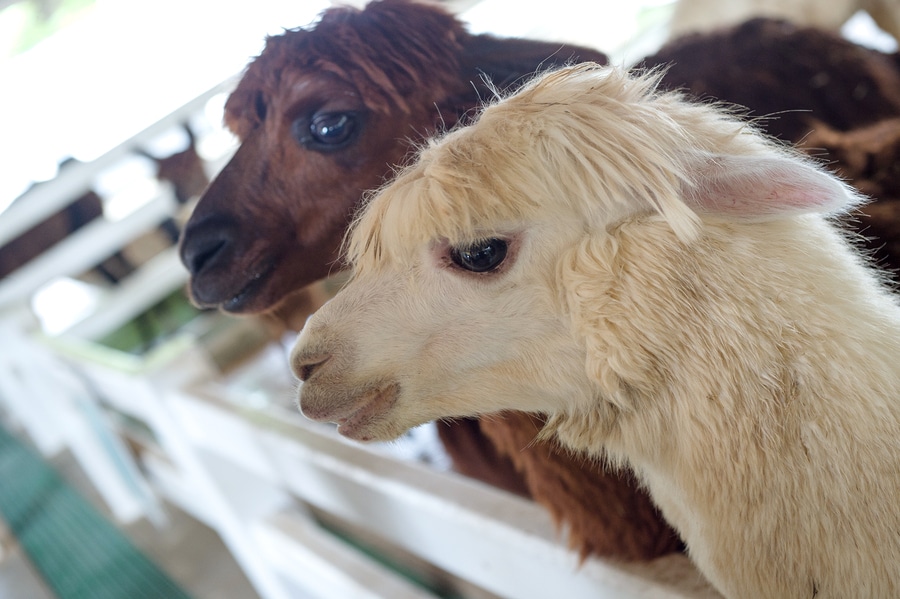 Alpacas are one of several South American camelids and are closely related to llamas and a distant cousin to camels. These charming, gentle beasts have a soft, fluffy coat that gives them a cuddly appearance, much like a teddy bear. They're intelligent and easily trained, so for many who handle them, they can seem more like a pet, with their own names and distinct personalities. But, of course, alpacas earn their keep with alpaca ranchers who keep them for their highly valued fleece. Unlike llamas, which are used as pack animals, the much smaller alpaca's only use is for its luxurious coat. Indeed, the alpaca was specifically bred for its long and silky coat that is renowned for its exceptional qualities. Their super-silky coats produce the strongest and most amazing among animal fibers, highly prized for use to make high quality clothing, blankets and accessories.
Alpaca Farming a Growing Industry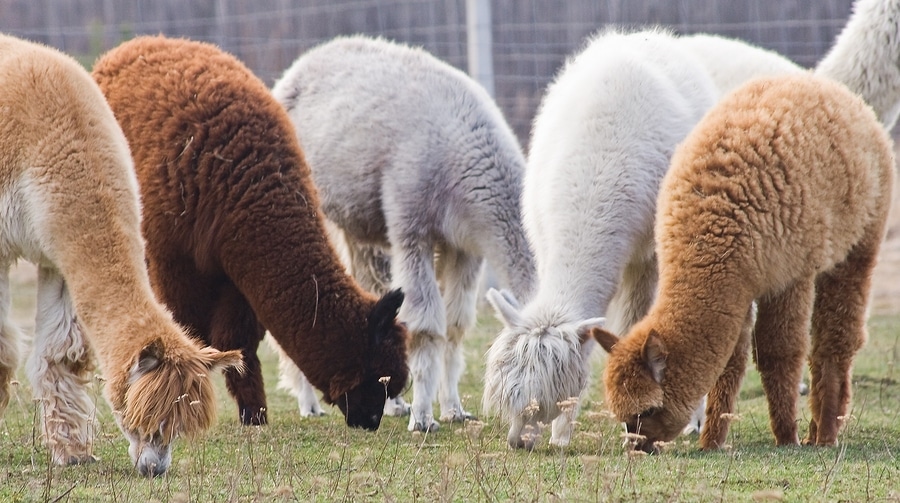 Alpaca has become a cottage industry not only in South America where they originated but also in the US. Docile and friendly, alpacas are relatively easy to maintain and many small ranchers and family farmers keep small herds to earn income from the sale of wool. Because they are raised for wool, alpacas are a great investment for a small business interested in sustainability and giving their animals a healthy, long life. Some owners open their farms to visitors so the public can meet and greet some of these gentle animals and see how the wool is harvested and processed into fine products.
Alpacas live for 15 to 25 years and are very social, herd animals. These are grazing animals, but an acre of land can sustain about 10 alpacas, because they don't eat much. In fact, one bale of hay feeds about 20 alpacas daily.  Alpaca also cause minimal pasture damage, because they don't have hooves. Instead, their two-toed feet have soft pads on the bottom.
Alpaca Fleece Unlike any Other Wool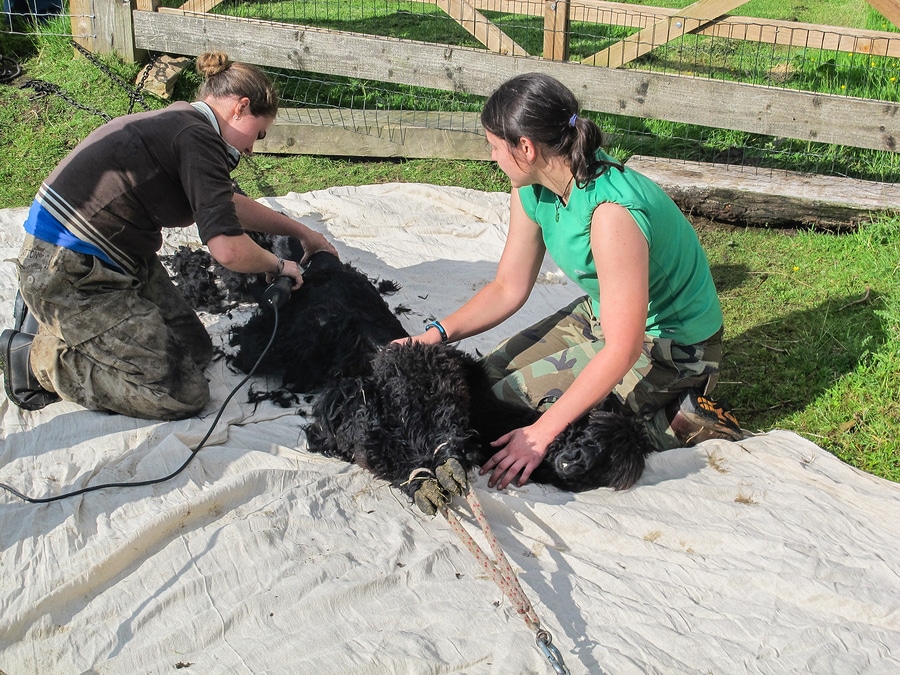 What makes alpaca wool special? Alpaca wool has a silky cashmere-like feel as well as other qualities that make it an exceptionally comfortable and versatile material. It is the strongest mammal fiber, with tensile strength high enough to allow it to be milled on modern weaving machinery. The wool fibers are medullated, that is, filled with air pockets or hollows, making the fiber breathable, with tremendous insulating ability to retain warmth without being too hot. This also makes the material very lightweight. Alpaca wool is water-resistant and the hollowed fibers help wick moisture away from the body, providing a cooling effect that helps avoid that overheated feeling in a warm room. And, alpaca wool fibers have rounded edges that mean the material does not irritate or itch when it comes in contact with skin.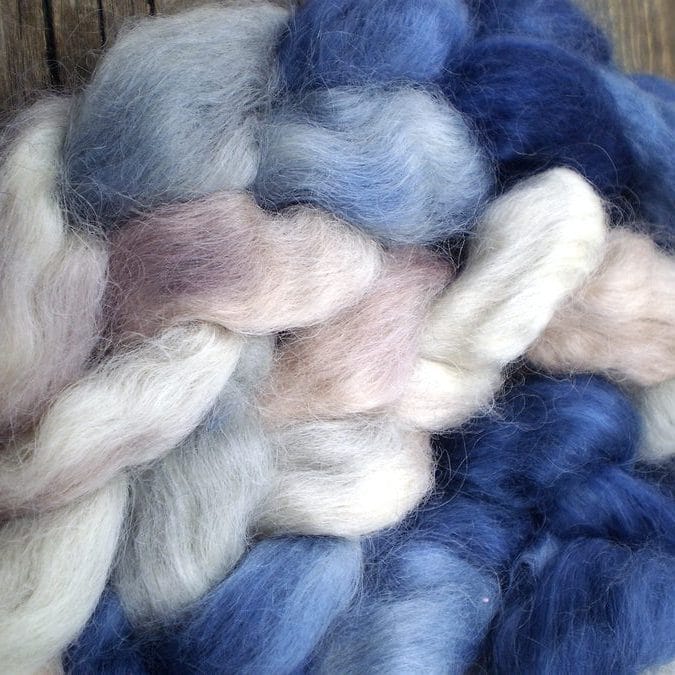 Alpaca fleece is harvested each year by shearing the alpaca wool, just like sheep. The process is painless and helps the animals stay cooler in the summer. The alpaca's coat usually grows to five or six inches long and each alpaca may produce 5-10 pounds of silky wool per year. Their natural coats come in a variety of up to 22 different colors including various shades of white, beige, fawn, gray or silver, brown and black. Alpaca wool can also be dyed into an array of other colors, and naturally without lanolin, it retains dyes well without losing its sheen.
Alpaca Wool Blanket or Throw Makes a Great Holiday Gift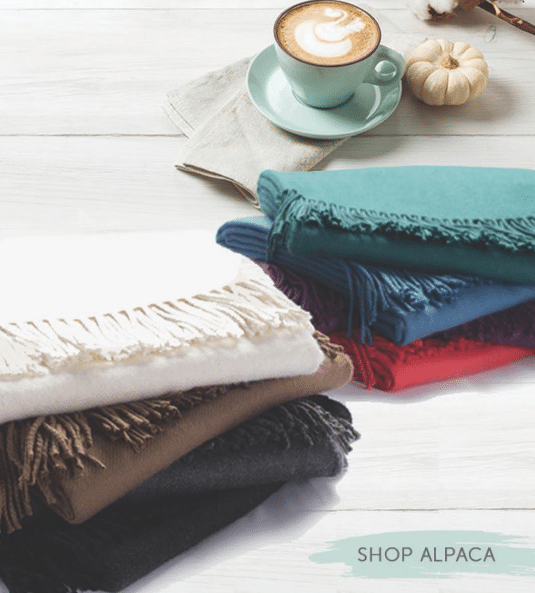 Starting out as a warm and fuzzy extra touch for guests in luxury resort and hotel rooms, one of Sobel Westex's most loved products is our cozy alpaca blanket, now available to all from our online boutique. Our high-quality alpaca & wool blend blanket with soft decorative fringe provides a wonderfully warm and stylish addition to any home. Our blend of silky soft alpaca fiber with sturdy sheep's wool gives the Sobel Westex alpaca throw the best of both worlds in durability, style, and comfort. These quality blankets are manufactured to the industry's highest standards in a variety of colors to match any decor. Use it as a throw on sofa, armchair or love seat, or use it as an extra blanket for your bed. And remember, with the holidays approaching, these blankets make a great gift for yourself or anyone on your gift list!