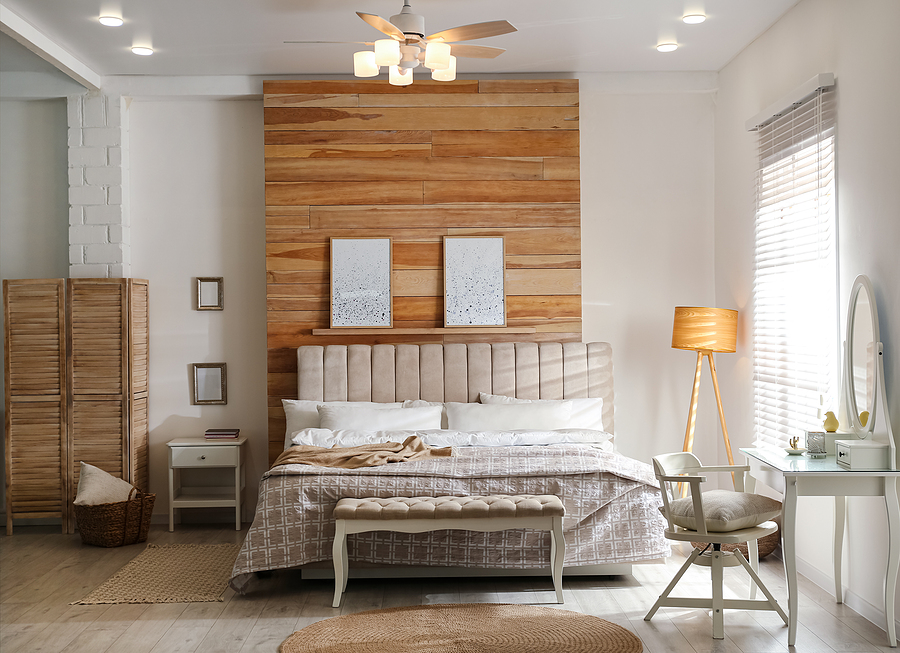 The heat this time of year can be intense, and staying cool all day can be a challenge. As you navigate the heat heading to work or school, running errands, doing chores, or just walking the dog, hot days can be really uncomfortable. We all know it's important to stay out of the heat when possible during the day. But the one place you want to be really cool and comfortable is where you sleep: the bedroom. That's the place you relax, rest, and renew your energy. Whether or not you have air conditioning, keeping the bedroom cool and comfortable can be a challenge on the hottest days and nights of summer. Here are some ways to keep your bedroom cool for summer.
How do you keep your bedroom in the Summer? Does your bedding keep you cool at night? We'd love to hear your thoughts in the comments!
Tips for Keeping Your Bedroom Cool and Comfortable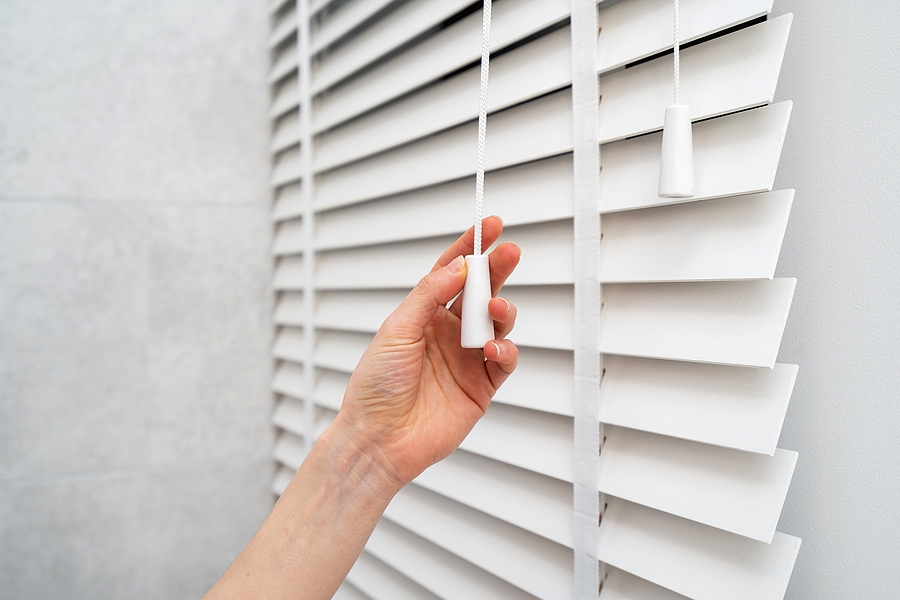 Set your bedroom up for cool success on hot summer nights:
Close Curtains and Blinds – During the day, prevent the hot rays of the sun from heating up your bedroom by closing curtains and blinds early, before direct sunlight hits the window.
Unplug Electronic Devices – When not in use, unplug electronic devices like lights, computers, gaming consoles, and others, as they add unnecessary heat to the room. Turning them off will help maintain a cooler environment.
Install a Ceiling Fan – Enhance air circulation with a ceiling fan, which not only creates a refreshing breeze but also improves the efficiency of your air conditioner. Its quiet operation allows you to use it at night without disturbances. For maximum cooling effect, run the fan counterclockwise in summer.
Use Floor Fans – Floor fans are convenient for directing cool air precisely where you need it. Place them near open windows to draw in cooler outside air or point them directly at your bed for a refreshing breeze. Pairing floor fans strategically can create a cross breeze, drawing heat out of the room through one window while drawing in fresh air from another. You can complement this flow of air with a lightweight blanket on your bed.
Weatherstrip or Upgrade Windows – 

leaky windows are not just a problem during the cold nights of winter. Hot air in summer can get in just as easily. 

Check your windows for air leaks

– don't let hot air seep in during summer; a proper seal will enhance comfort and reduce energy costs. Address air leaks by weatherstripping your windows or consider investing in energy-efficient windows.
Add Reflective Window Film: Shield your room from intense sunlight by applying reflective window film. This protective layer will deflect solar rays, preventing excess heat from entering while providing added privacy.
Update Insulation: Ensure your home is well-insulated, as poor insulation leads to significant energy loss. Focus on updating attic insulation and

check your walls

to ensure they are adequately insulated against heat transfer.
Plant a Shading Tree: Strategically plant a tree outside your bedroom window or wall to create natural shade. By blocking the sun's direct rays, the tree will help keep your bedroom cooler and reduce heat transfer through the walls.
Add an Exterior Awning: For windows without natural shading, install an awning on the exterior to minimize direct sunlight entering your bedroom. This simple addition will help keep the room cooler during hot summer days.
Strategic Window Use: Check the weather forecast and open your windows during the coolest hours. Utilize floor fans to create a cross breeze and bring in refreshing air. As the outdoor temperature approaches your comfort zone, close the windows and coverings to retain the coolness.
Pre-Bedtime Cold Shower: Lower your internal temperature before bedtime for enhanced comfort. Take a refreshing cold shower or use an ice pack to cool down. Running cold water on your wrists for a minute can also promote a cooler sensation.
Sip a Cool Drink – Enjoy a cooling fruit drink or iced tea before bedtime to cool off your body. Avoid alcohol, as it can warm the body and hinder the cooling effect, especially on hot nights.
Opt for Cool Bedding – Choose bedding materials that promote a cooler sleep experience, either by acting as a natural temperature regulator or helping wick moisture away. Consider using a gel or latex mattress topper. Opt for sheets and pillows made from cooling and moisture-wicking fabrics like cotton, bamboo, satin, or linen duvet covers for a more comfortable night's sleep.
Achieve Eco-Friendly Coolness and Save on Energy: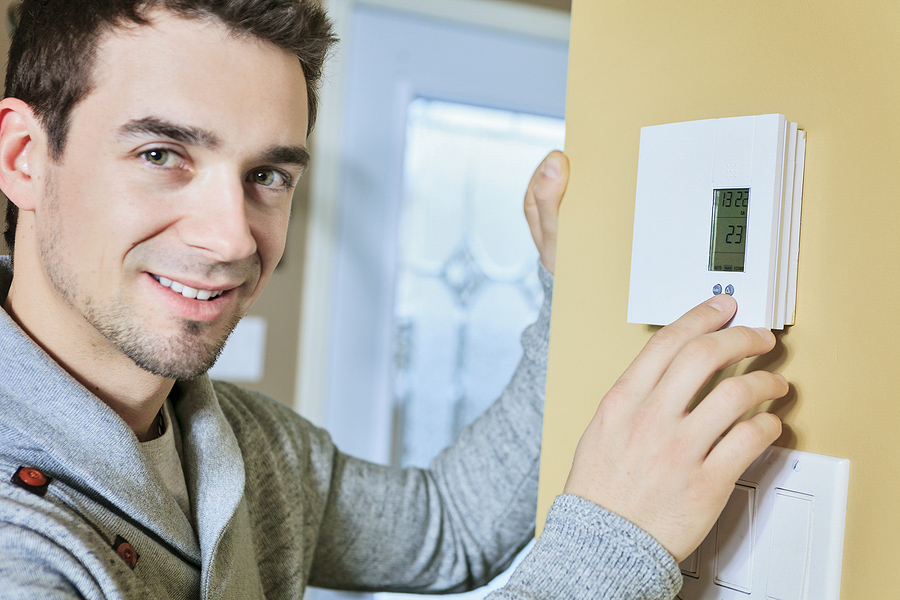 While air conditioning is a blessing during hot spells, reducing its usage can bring several benefits. By implementing the aforementioned bedroom cooling tips, you'll not only lower your dependence on air conditioning but also enjoy better sleep and health.
Air conditioning can be disruptive to sleep, causing dry sinuses and eyes. The constant cycling of the air conditioner throughout the night can also interfere with restful sleep for some individuals.
Choosing natural cooling methods will grant you deeper and more rejuvenating sleep, even on warm summer nights. Additionally, you'll contribute to a greener environment and save money by minimizing air conditioner usage during nighttime hours. Embracing these natural cooling strategies will lead to a win-win situation for both your well-being and the planet.
Buy Cool Bedding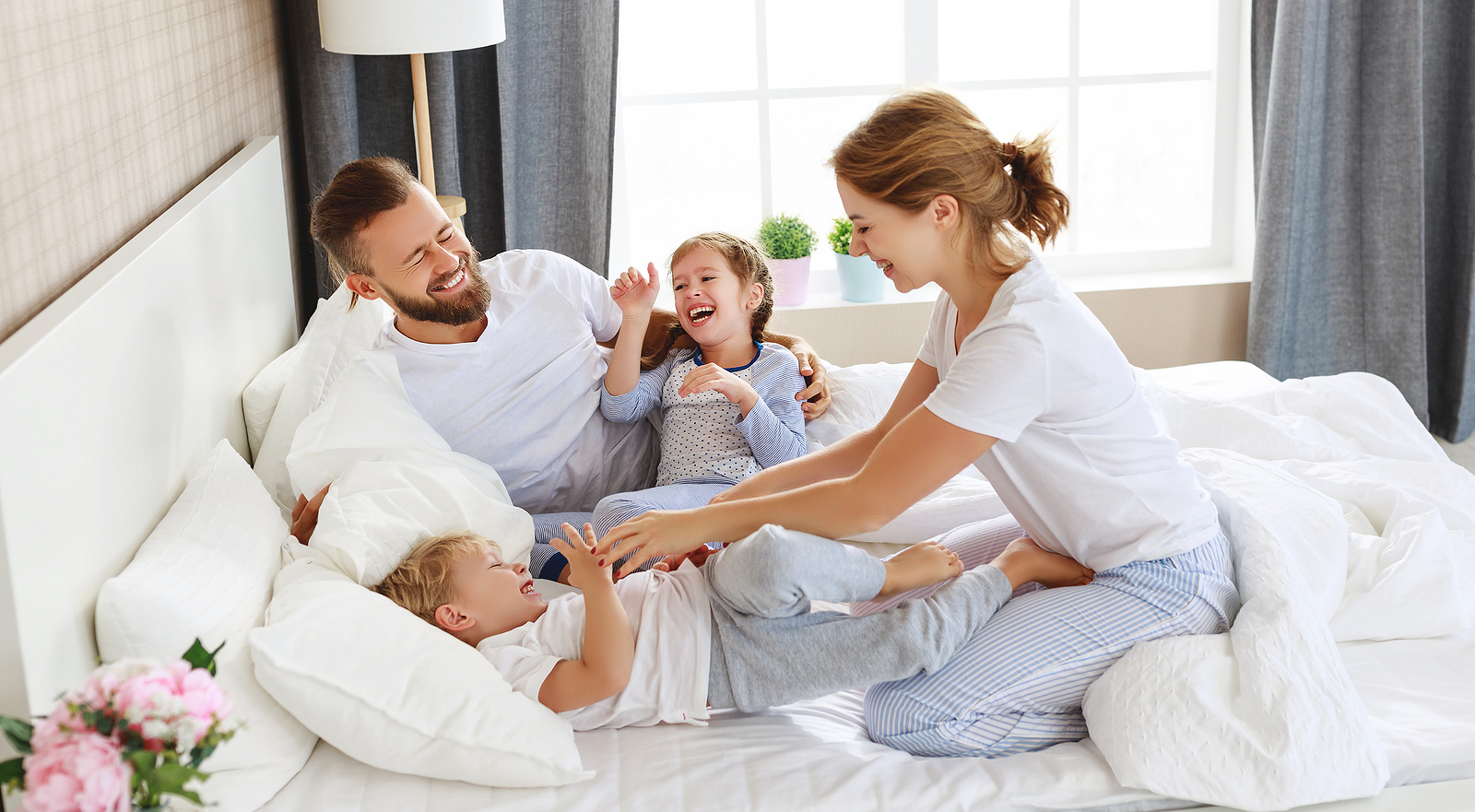 Your choice of summer bedding will go a long way toward keeping you comfortable on warm nights. Materials that breathe will let the heat flow away from you, rather than trapping it next to your skin. Breathable materials like cotton wick moisture away, helping you feel dry and comfortable.
Here are some top choices for cool summer bedding:
Sobel Westex Resorts Sheet Collection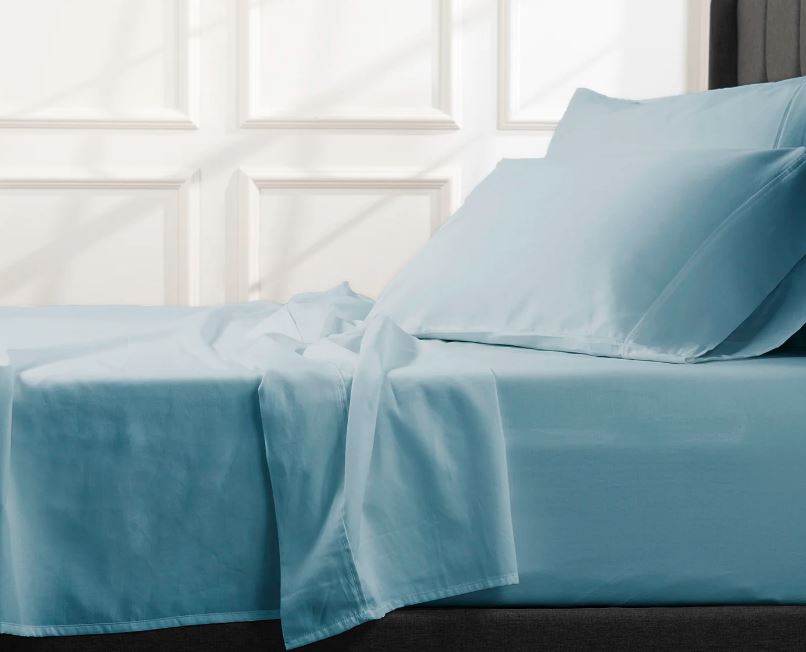 Crafted from 100% breathable cotton, the Sobel Westex Resorts Sheet Collection is an excellent option for cool summer bedding. These best-selling sheets offer a soft and comfortable feel, to lower your body temperature, even on warm nights. The fitted sheet is designed to fit up to a 13′ deep mattress, making them a versatile choice. With eight colors available, you can effortlessly match them to any bedding color scheme.
Jacquard Cotton Hotel Bed Sheets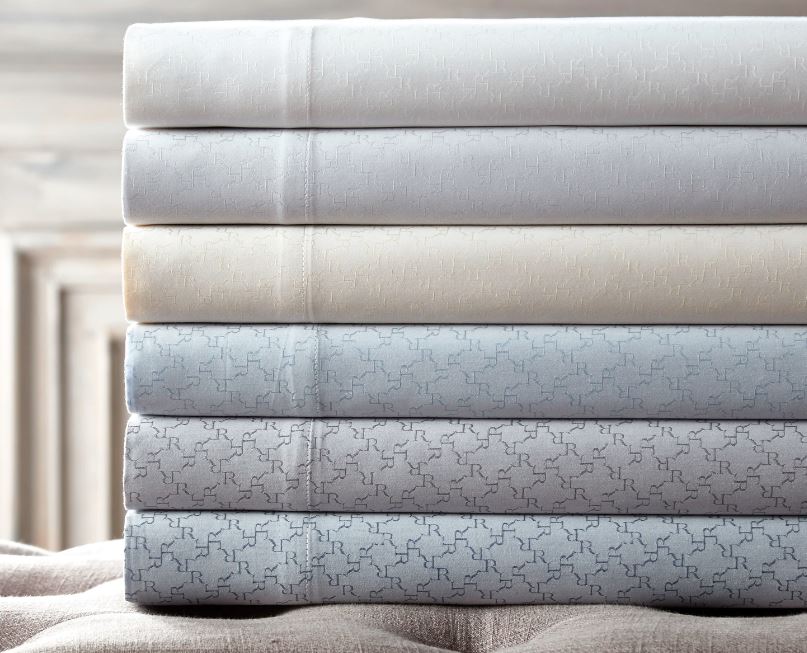 For a touch of luxury, consider the classic Jacquard Cotton Hotel Bed Sheet Set. These 5-star hotel-quality sheets feature a timeless Italian-style jacquard design. Smooth and comfortable, they are also highly durable and easy to care for. They are suitable for mattresses up to 15″ deep and come in elegant shades like White, Peaceful Pond, and Platinum.
Silky Satin Sheets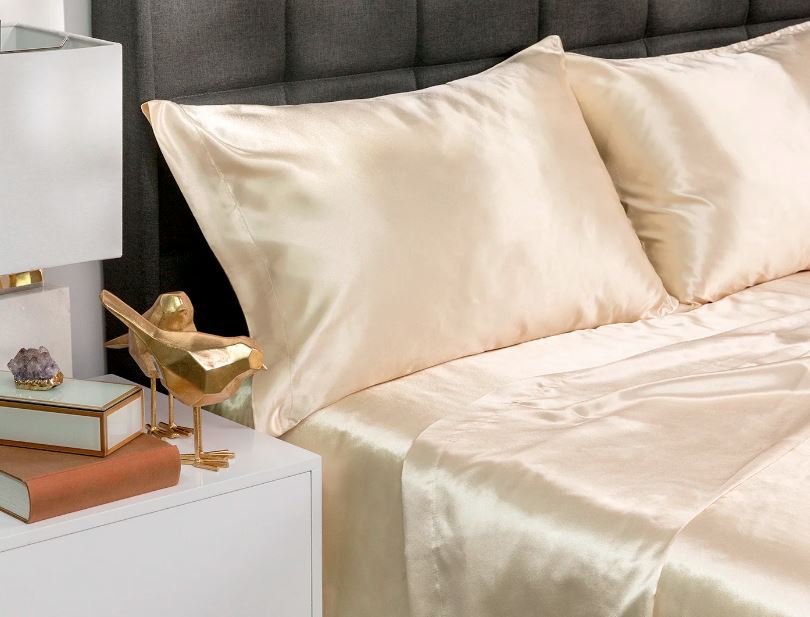 The Sobel Westex Silky Satin Sheet Set offers a smooth and cooling sensation to the touch. With a breathable satin weave, these polyester brushed microfiber sheets will keep your skin feeling cool during warm nights. They are machine washable in cold water and available in full, queen, king, and cal king sizes, with four color options, including ivory, gold, red, and black.
Create a Cool and Beautiful Bedroom Year-Round with the Best Summer Bedding
Sobel at Home has you covered with a wide selection of top-quality bedding choices. From luxurious jacquard cotton hotel bed sheets to smooth silky satin sheets, we have the perfect options to suit your preferences.
By following our expert tips for creating a cool bedroom environment, such as using floor fans strategically, adding reflective window film, and optimizing your insulation, you can reduce your dependence on air conditioning and save on energy while enjoying deeper and more rejuvenating sleep.
The Sobel Westex Resorts Sheet Collection, with its breathable cotton, is an excellent choice for a comfortable sleep experience throughout the summer. And for those seeking extra coziness, our selection includes lightweight blankets for cooler nights.
With a few effortless adjustments, you can ensure your bedroom and home stay cool throughout the summer. For a wide selection of cool bedding choices, featuring designs from our renowned travel and entertainment partners, explore sobelathome.com today.