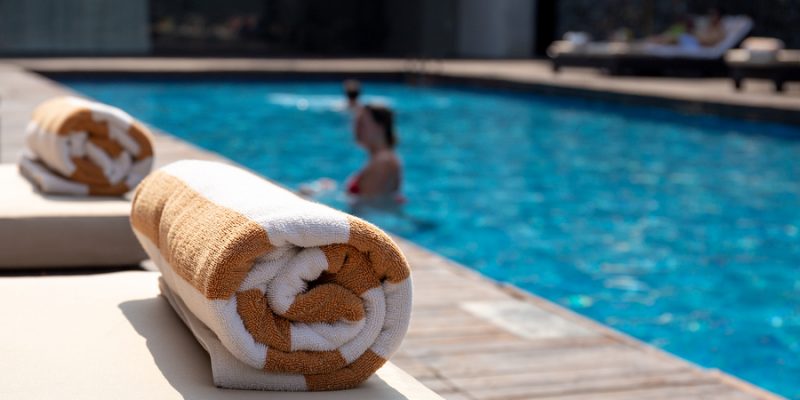 Upgrade your Summer Pool Towels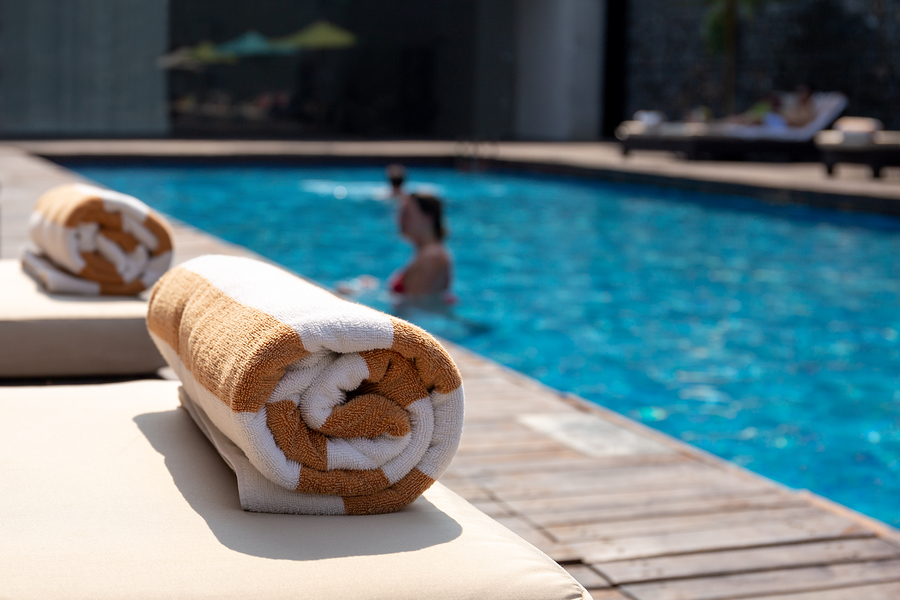 You've got the grill gassed up, the sunscreen on hand, and the tunes ready to go. Summer's here, and you're ready to spend as much time as possible poolside. What's missing? Pool towels! You see, you don't want just any towel; you want a luxurious towel that'll look great on your lounge chair and welcome you into its snuggly warmth when you emerge from the water. But just how do you pick the right beach or pool towel?
What Makes a Great Pool Towel?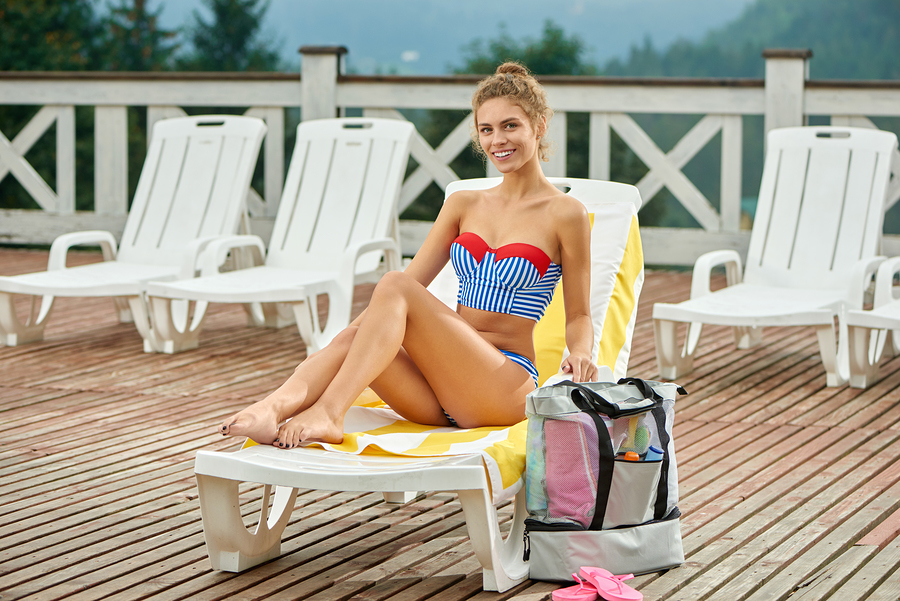 All towels are not created equal. Some are thin, others may feel scratchy; others don't absorb water (which obviously defeats the purpose of using that kind of material around the pool). Here are some characteristics you should pay attention to as you're diving into the world of pool towels:
Softness.

Beach towels and pool towels often serve double duty, acting as both towels and blankets. If you're planning on soaking up some sun rays, you'll want a nice, soft towel beneath your body. Look for towels that are made from 100% cotton to ensure you achieve maximum softness.

Thickness.

There's a fine line between not thick enough and too thick. Look for a towel that's nice and fluffy but at the same time, isn't so thick that it becomes unmanageable. You want to make sure it's easy to fold up and transport from place to place.

Absorbency.

Who wants a pool towel that gets saturated right away? It's a soggy mess and won't last through your pool time. Instead, you want a towel that can hold its own when faced with water. You also want to ensure it'll dry quickly and be ready and inviting when you've finished your second dip in the pool. 

Size.

Nobody wants a tiny beach towel. Select a size such as 28″ by 60″ for maximum comfort and coverage.

Price.

You don't want to break your budget, but you also shouldn't go for the cheapest towels available because they'll likely disqualify themselves from other categories, such as softness, size, absorbency and durability.

Great pool towels

can be found at very reasonable prices, and you'll never regret having them at hand for your water adventures where they'll look and feel great for the whole outing. 

Aesthetics.

Whether you're the kind of person who likes a bleach-white blanket, or you'd prefer something with a bit of colorful pizazz, make sure you settle on a towel that makes your heart happy so you'll always enjoy using it, showing it off or sharing it with family and friends.
Sobel At Home's Splash! Pool Collection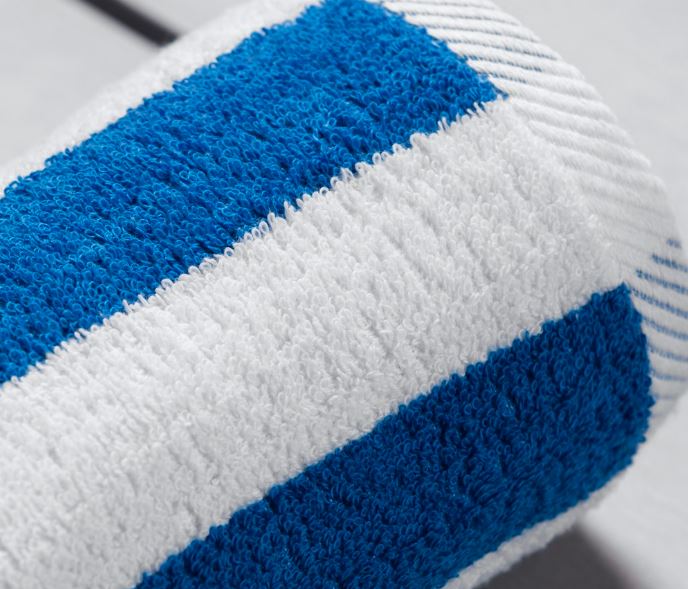 If luxurious poolside living is the life you seek, the Sobel Westex Splash Wave Pool Towel will take your swim time up a notch. Thanks to the beautiful classic jacquard wave pattern, these towels look like they came right from an exclusive cabana at a high-end hotel. These bright white towels are made from 100% ring-spun cotton, that wicks moisture away from your skin so you feel dry and comfy every time you step out of the water to wrap yourself in its warmth.
If you dig colors and vibrant hues, our Horizontal Stripe Pool Towel might be more up your alley. The ultra-bright neon colors scream summertime fun. Also made of 100% cotton, you can rest assured that these towels are just as absorbent as they are soft. They're built to stay plush and comfortable, no matter how many hours you spend having fun in the sun. Choose from five bright neon colors, or mix and match so everybody in the family has their own go-to-towel.
DON'T MISS OUT ON TOP QUALITY HOTEL POOL TOWELS
ALL SOBEL WESTEX POOL TOWELS
15% OFF WITH COUPON CODE  SPLASH20
ON SALE JUNE 25-29, 2020
Sobel Westex Home is your place for luxurious pool towels, bed linens, blankets, and more. If you're ready to outfit your poolside area with towels that are inviting, soft, and big enough to envelop you in, you've come to the right place. Order your pool towels today!