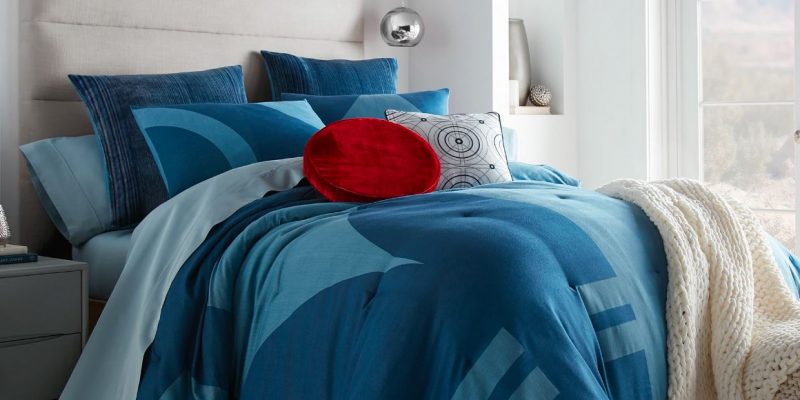 Looking for something special for the Star Wars™ fans in your life? While collectibles are cool, we have something that your fan will be able to use every day that will make them feel right at home in this galaxy, and keep them warm and cozy at night. Our unique Star Wars™ Bedding Collection reflects the diverse cultures, colors and ambiance of our favorite Star Wars™ characters and themes. There's sure to be one that will please your family or friends this holiday season.  
Which of these fit the Star Wars™ fan in your life? Take a look and shop now to take advantage of new arrivals and holiday season sales pricing.
Indulge in the Dark Side™ Collection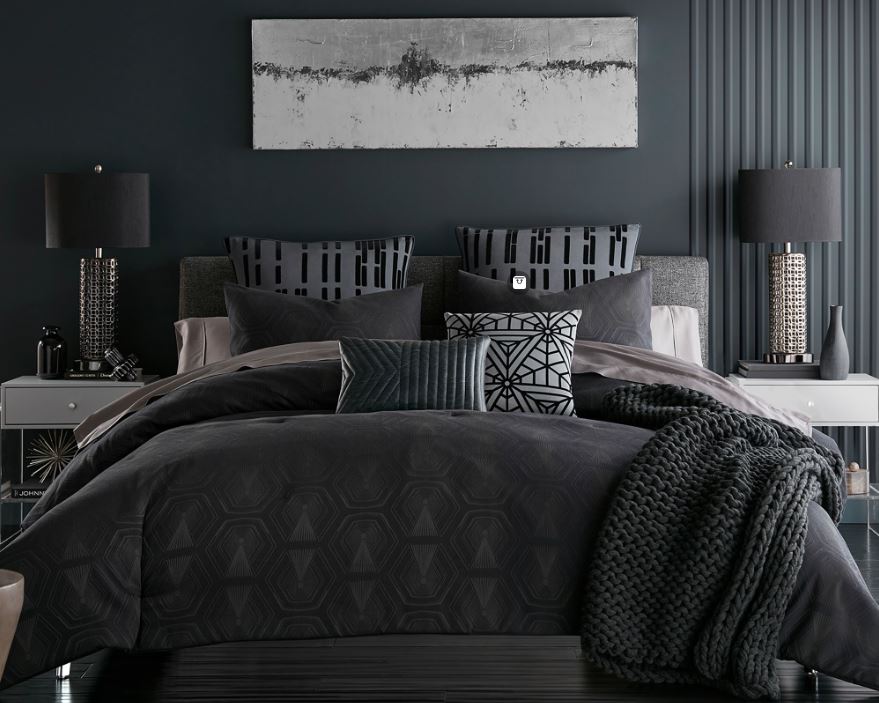 Darth Vader fans are flocking to the Dark Side™ with the arrival of this collection. Its deep tones make it a study in dramatic contrasts – dark vs. light, matte vs. shine and sheer vs. opaque. The clean lines and contrasting patterns will let your fan feel transported to the interior of Darth Vader's own Death Star™.  Indulge them in this dark and compelling bedding set that includes comforter, pillow shams, faux leather decorator pillow and satin flocked pillow. The look will transport their bedroom into the depths of an awesome space station far, far away.
Plug into a Tech Vibe with the Astromech Collection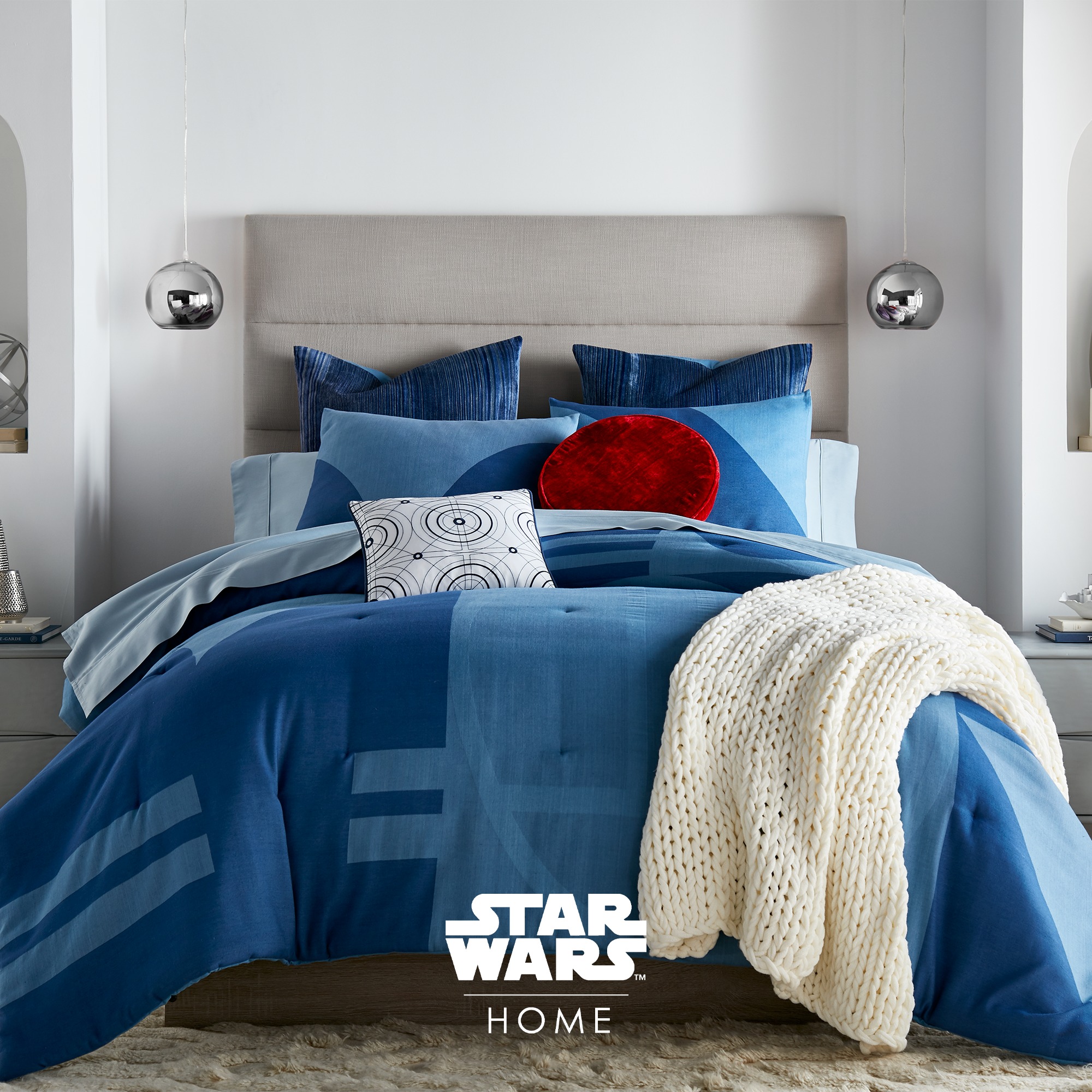 Got a techy in the family? They are sure to be fans of the quirky and funny robot, R2D2. The Astromech Collection brings to life this brave and loyal companion's personality, with bright, metallic colors in shades of blue, accented with a bold, round bright red eye throw pillow. The design features strong lines, cylindrical shapes and static patterns that recreate the robot's special vibe. Go for the full 7-piece comforter set to bring your fan's bedroom to cheerful life, or buy the two-piece decorator pillow set and an Azure or Light Galaxy throw to create a fun Star Wars™ corner with a chair or sofa.
Meditate with the Jedi™ Collection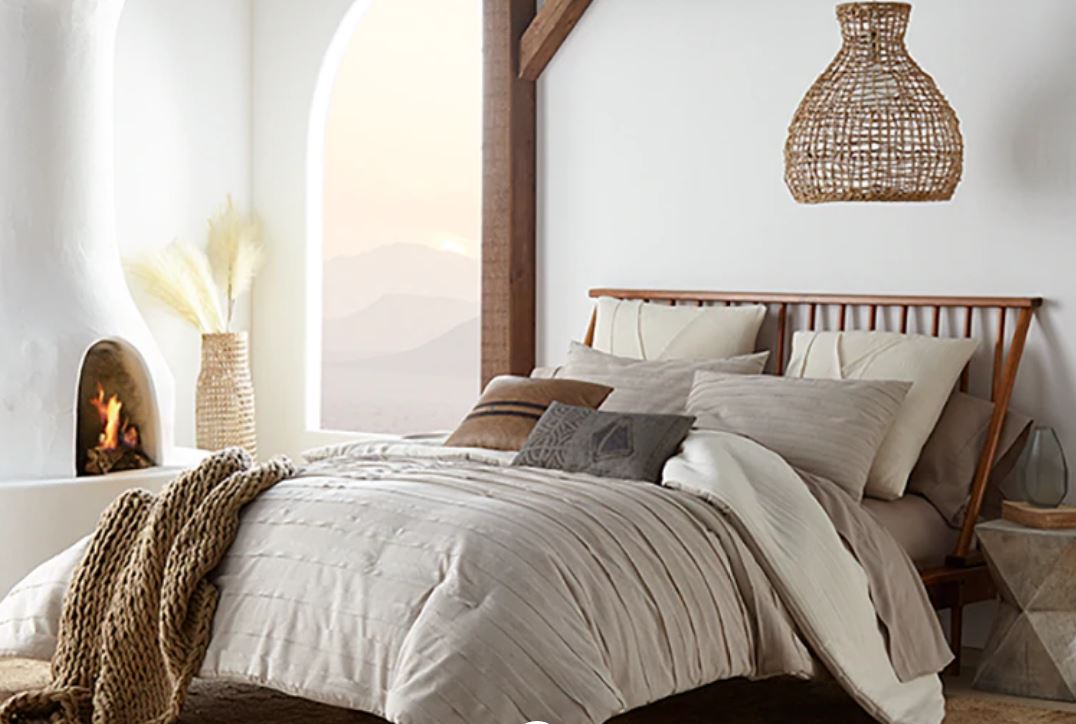 Calm and tranquility makes for the perfect mood in your thoughtfully stylish friend or family member's bedroom sanctuary. Our Jedi™ Collection, with its simple lines and subdued colors, reflects the contemplative Jedi™ philosophy. Tan and stone tones lend a contemporary feel, while the kimono patterns signal tranquility and peace. The bedding set comes with a faux leather belted designer pillow as well as an Aurebesh Decorative Pillow. This set looks great with a Dune Galaxy throw as an added accessory.
Bask in the Dual Suns of the Tatooine™ Collection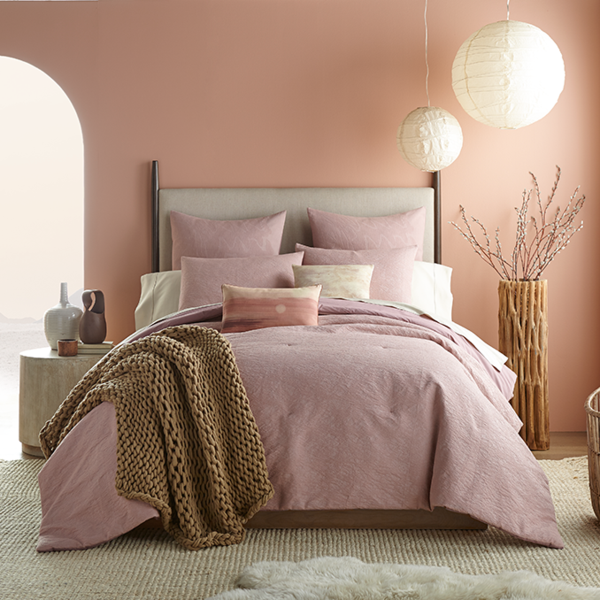 Do you have someone who loves adventure and appreciates the beauty of the desert? Transport your Star Wars™ fan to a beloved and iconic planet with our Tatoooine Collection.  The set gently warms your room with sun-faded shades of sand and the pink of setting suns. Like our other Star Wars™ Bedding Collections, this set includes subtle tributes to the films, including setting suns sweeping across the decorator pillow that comes with the bedding set or can be purchased separately.
Be sure to add a matching sheet set to your bedding set purchase. They come in colors chosen to complement each of the four themed bedding sets.
Star Wars™ Towels, Decorative Pillows and Throws
Looking for something simpler? Pick up your fan's favorite themed decorative pillows,available for all four bedding collection themes: Jedi™, Tatooine, Dark Side or Astromech. Each is uniquely designed to express a familiar Star Wars™ symbol or theme that fans will recognize.
Or, select a cozy, futuristic chunky Galaxy hand knit throw, available in four theme shades – Light, Shadow, Dune or Azure. These throws measure 50" x 60" and are heavyweight to provide maximum warmth and comfort as well as a stylish look on any piece of furniture.
Another great choice is a set of Aurebesh Jedi™ Text bath towels. These sculpted towels offer a special Star Wars™ pattern and are also thick, absorbent and lofty for a great look and cozy feel. Your choice of our Star Wars™ Towel Collection theme colors including Vega, Sand, Azure, Clay and Graphite.
Star Wars™ Bedding Collections Have Something for Everyone on your List
We are so proud of this lovely and unique new collection that so stylishly and faithfully reflects the cultures, moods and themes of the Star Wars™ universe. Even casual fans will appreciate the quality, durability and beauty of these designs that will brighten up any bedroom, guestroom or sitting room with a touch of distant planets that also make you feel very much at home. Shop now for the holiday season with special pricing on many items available for a limited time.