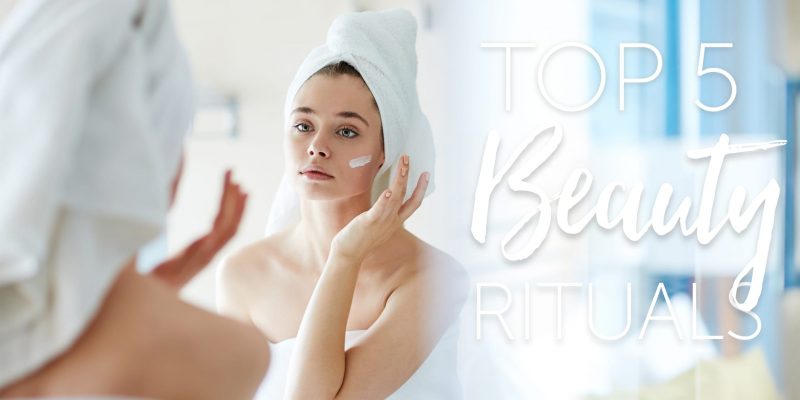 Arguably more important than our morning beauty routine is our evening routine.
Our skin encounters a lot of stressors throughout the day, from sun exposure, to bacteria, to city grime and sweat, these environmental factors can give us tired-looking skin, and accelerate signs of aging, which include an increase in fine lines, dark spots, and less elasticity.
If you want to combat these stressors and wake up with fresh, glowing skin, then keep reading!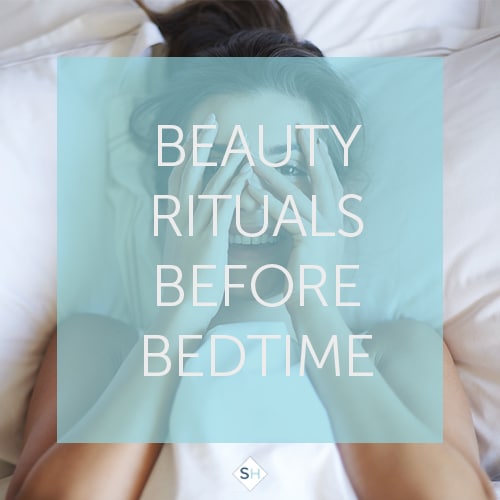 Step 1: Cleanse
Your morning routine likely includes moisturizer, SPF, and some amount of makeup. It's surprising just how all of that can protect and beautify and yet, if left unwashed before bedtime, can quickly clog pores. Whether your skin is acne prone, or you've been blessed with blissfully accommodating skin, don't go a night without cleansing. Pick a gentle cleanser. One that is soothing and doesn't strip your face of essential oils.
Get an even deeper cleanse with a clay mask.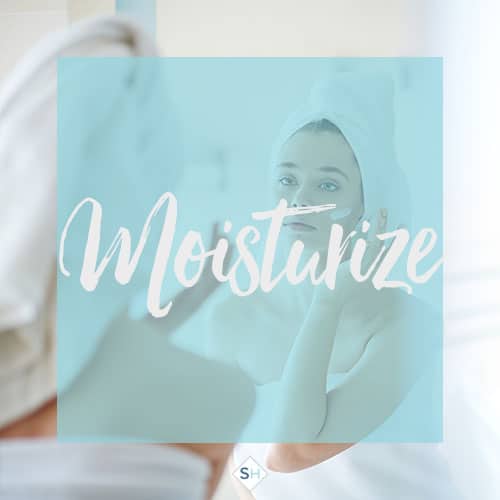 Step 2: Moisturize
Okay, so I just told you to take it all off…and now I want you to put it back on?
Yes! If you want dewy skin in the morning, pack on an ultra-dense night cream. Bedtime is the best time to nourish and heal. Pick moisturizers with lots of vitamins: A, E, and C.
Also, consider one of those ultra-hydrating wet masks. I like to use them after a clay mask to quickly pack the moisture back.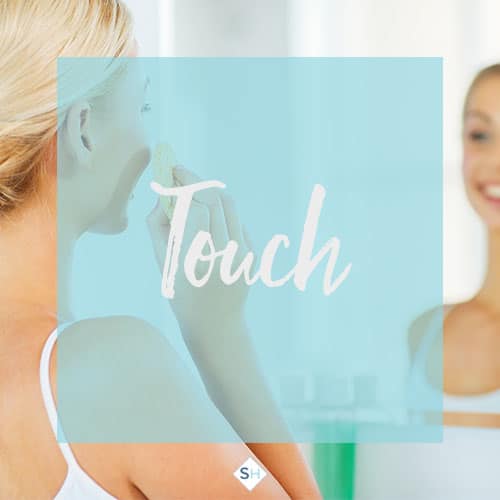 Step 3: Touch
Our skin is our biggest organ and deserves just as much attention (as our face). Even if you don't suffer from dry skin, you'll benefit from lathering on moisturizer. While you're at it, massage away any muscle aches. Even better, have your partner (or your little one) do it. Studies show that we feel happy when we're touched. Hugs and massages before bed? Yes, please!
Step 4: Put Away the Screens
Moving quickly from highly stimulating activities such as working on your laptop or browsing your phone, and then expecting our bodies to fall asleep quickly and deeply is unlikely. Find a routine that properly unwinds you and prepares your body to ease into a comfortable, soothing sleep. Studies show that it's beneficial to unplug from any blue light-emitting devices 30 minutes before bedtime. Take this time before bed to sit still, meditate, or read a book.
Step 5: Give Your Scalp Some Love
Who doesn't want to have long or superbly thick locks? Stimulate your scalp using your fingers or one of those metal prong-like massagers. Not only does it feel amazing (my face gets goosebumps every time!), but it's a great way to activate the roots and stimulate hair growth. It's also a great relaxation technique. Massage your scalp with essential oils to get an added boost.
Try these tips at home, and don't forget to check back in for more!