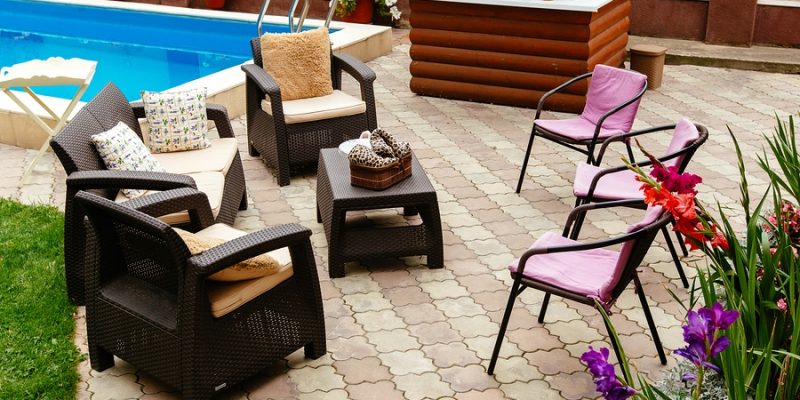 Is your Pool Area Boring You? Quick Fixes to Update Your Pool this Spring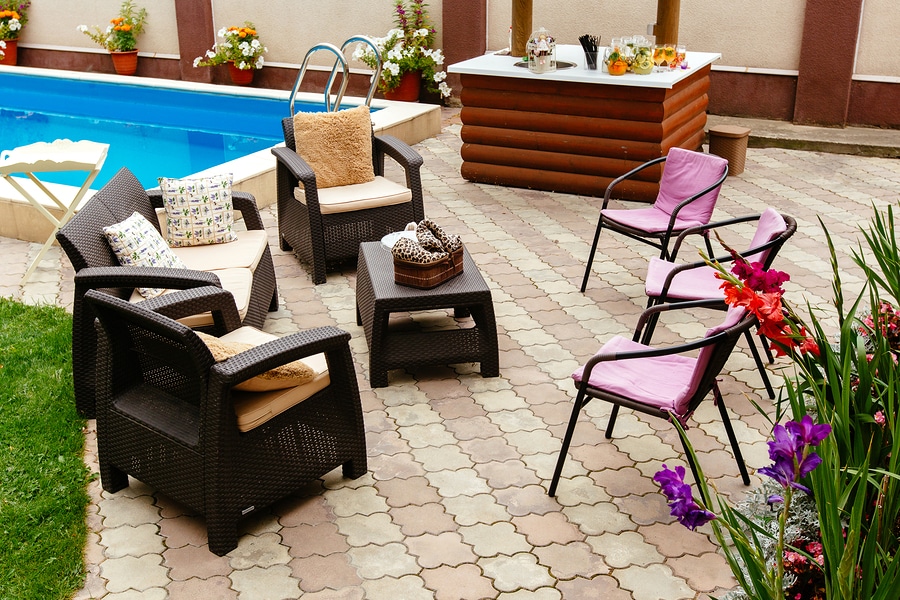 As temperatures warm up, most of us are making plans for summer. As homeowners pull the cover off the pool and tidy up the garden, they might be thinking about how to make this pool season even more fun for everyone. Now is the time to be sure the pool area is ready for all your planned activities, from family play time to pool parties and a place to celebrate special events like birthdays, graduations and 4th of July. Making the pool look new again doesn't mean you need to do a full renovation, so never mind the bulldozer. Here are some easy spring pool upgrades that can give your pool a whole new look.
Install a Water Feature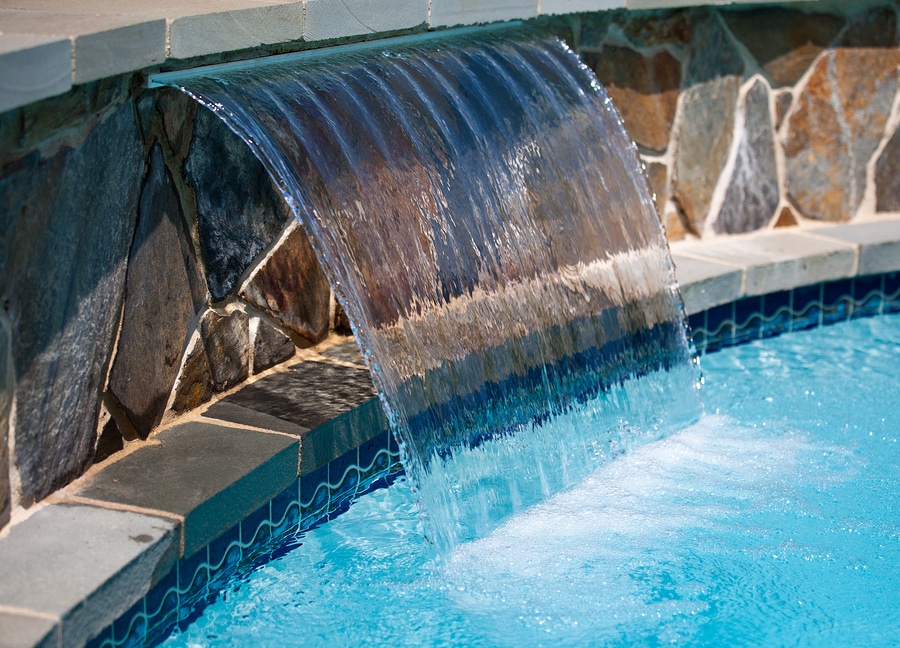 While of course your pool is a great water feature by itself, installing even a simple waterfall adds a whole new dimension. For those who have a hot tub near their pool, the waterfall might even be able to connect the hot tub to the pool. You don't have to get carried away. You could just add a fun water slide, or go for a natural-looking waterfall. The unexpected sight and sound of a flowing waterfall can really wow your pool guests. And, when you're enjoying a quiet evening swim on your own, a classic waterfall can add a relaxing, natural element to make your swim even more pleasurable.
Indulge in an Outdoor Grill
For those who are tired of moving between the kitchen and the pool to feed friends and family, why not install a grill outside? An outdoor grill will not only keep the smell of the grill outside but will also cut down on travel-time between the kitchen and the pool. And it will give you more time to socialize with family and friends.
Add a Cozy Furniture Set
If your old pool furniture is worn, doesn't match or doesn't give the vibe you want, replace all of it with a comfortable matching furniture set. Arrange it so people can get together for a chat or a snack, or set it up around a fireplace where visitors can gather to warm up on cool evenings.
Renew your Garden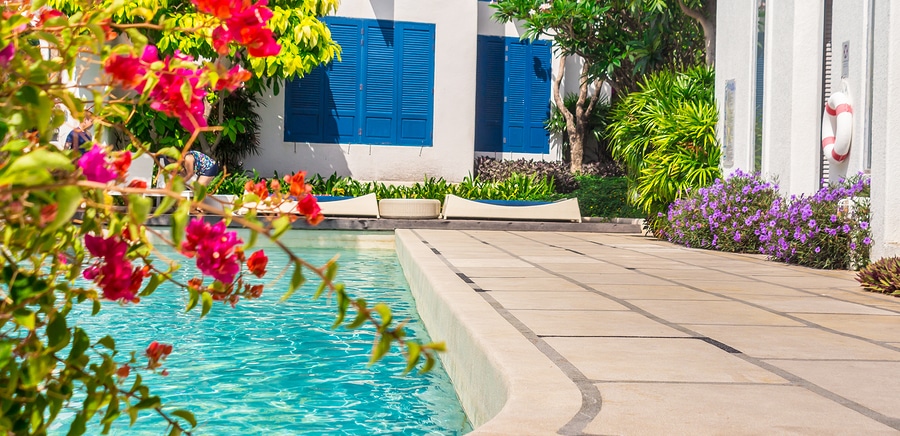 One of the ways to make the pool area look as good as new is to renew areas of your garden. Plants may die off during the winter, or have overgrown their original spot so the garden looks crowded or tired. Spring is a perfect time to switch up the garden, giving plants some time and space to grow out in mild temperatures before summer. Remove plants that don't do well around pools, especially trees or bushes that may be overgrown and dropping debris in your pool. Replant spots where plants have been removed, died or are not looking their best.  Be sure you have a mix of shapes, sizes, heights and colors to give the garden a rich, natural look.
Add a Floating Speaker
One of the easiest ideas to enhance any pool party is to add a floating pool speaker. Too often, speakers are relegated to corners where they distribute sound unevenly. Why not place the speaker right in the middle of the pool? With plenty of options for floating speakers, this will set any pool area apart!
Pop In Some Colorful Umbrellas
Umbrellas are an easy way to brighten up areas around the pool and patio. In addition to adding a happy splash of color and design, umbrellas are a great way for guests to take a break from direct sun. When buying umbrellas, keep in mind the area that you want it to cover.  Make sure there is enough room for the umbrella to be fully opened without looking crowded. Make sure the umbrella is large enough to provide shade over the area you want to cover and is easy to open and close. Umbrellas come in lots of colors, sizes and patterns, making them a great way to add a personal touch to your pool patio.
Toss in an In-Pool Chaise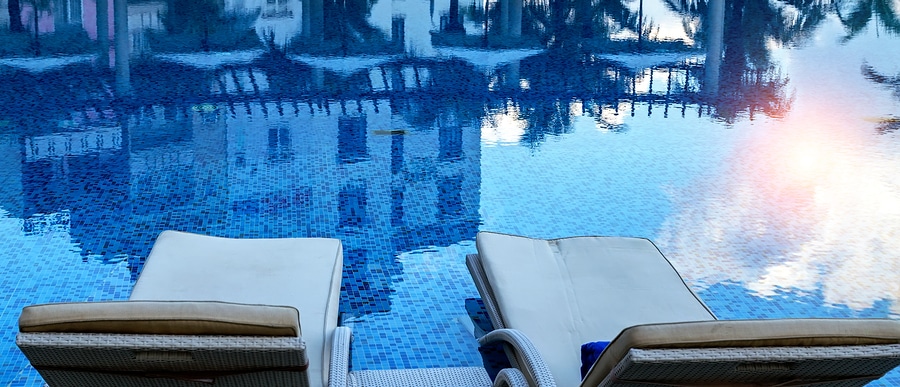 Want something a bit different? One unique twist to consider is a chaise that is in the pool. There are chaise options that are made from material that is resistant to the water. Find a shallow spot in the pool to place an in-pool chaise. The unique appearance will impress every visitor and will be really appreciated on hot days.
Wrap it Up with Pretty New Pool Towels and Luxury Spa Robes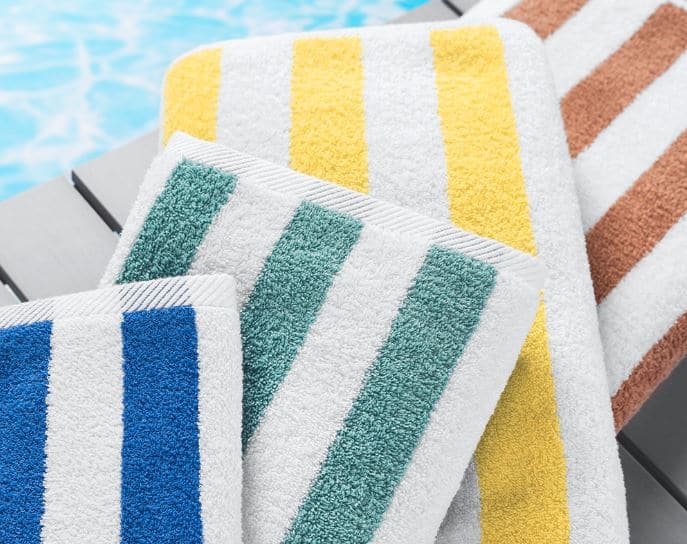 When your guests show up for a pool party, provide them with their own bright luxury pool towels. This personal touch will give them a fully warm and fuzzy experience they will remember. Sobel's luxury hotel pool towel collection are the same towels used at the pools, saunas and day spas in some of the world's best hotels and resorts. These beautiful towels are plush and absorbent so all of your guests will be wrapped in warmth and be able to dry off quickly. They are high quality and durable, so they will look great every time you use them.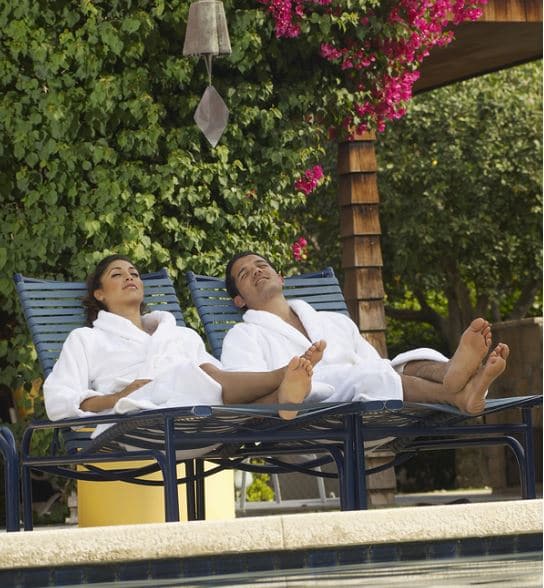 And for a truly luxury pool experience, take a look at the high quality luxury spa robe collection from Sobel. Enjoy style, comfort and durability in our best sap robes in a variety of designs. Then, sit back, relax and take time to admire your updated pool area.