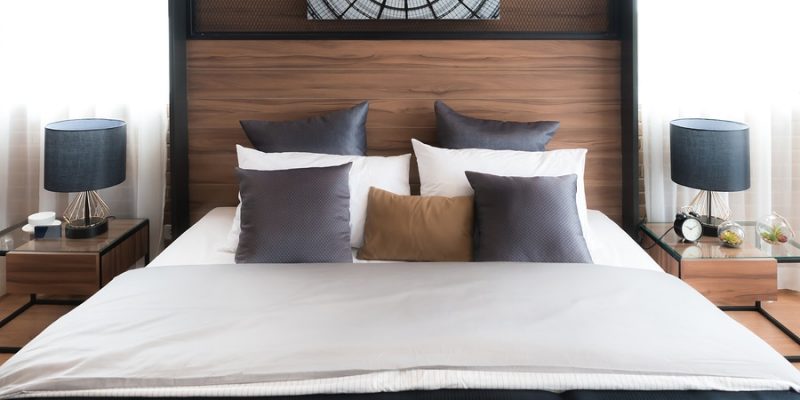 Get to Know Quality Percale and Sateen Sheets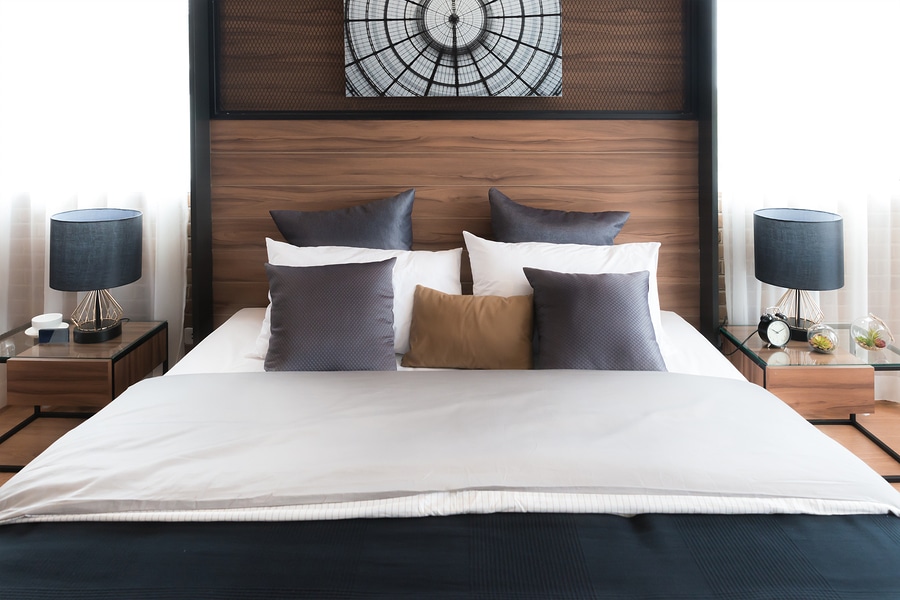 Buying new sheets for your home can feel like a challenge. There are so many types of bed sheets in the market today. One place to start is with hotel quality sheets, so you know you have quality and durability. But what kind of sheets will fit your taste and style?  A little research can help you find the right kind of quality sheets for your bed and help assure the most comfort and a better night's sleep.
When deciding among choices for quality bed sheets, you may encounter both percale and sateen sheets. Both offer a high quality feel and texture as well as other factors that make them a good choice. Each has a different look and feel, though, so you may prefer one over the other. Let's take a look at their differences and similarities so you can decide.
A Word about Thread Count and Cotton Quality
Thread count is the number of woven threads in a square inch of fabric. It adds up horizontal threads ("weft") and vertical threads ("warp"). Higher thread count may sound good, but usually 400-600 is practical and ideal, not too loose so it unravels, and not made artificially high with extra unneeded threads. Sheets with thread counts of 400 or higher are more resistant to pilling, which means you won't have that irritating rough feel when the threads in the sheet break and ball up on the surface.
Thread count, though, isn't always the only answer. The quality of the fibers is an important factor in choosing sheets. 100% ring spun cotton, for example, is cotton that has been twisted, spun and thinned to create long, strong fibers that will last longer than regular cotton. The short fibers of regular cotton are more likely to break with use resulting in a sheet that feels less comfortable and degrades quickly with use.  Ring-spun cotton is used in the best quality bed sheets and linens, adding both comfort and durability.
Crisp and Neat Percale Sheets
Percale sheets are famous for their tight, clean weave which, along with the use of extra-long staple cotton like Egyptian or Pima, gives them an elegant look and a clean, crisp feel. Percale sheets feel thick and sturdy. Nevertheless, they tend to get a bit softer with every washing. Because cotton tends to wrinkle, some manufacturers add polyester fibers for a special weave that is wrinkle-free and folds neatly. Some users prefer to maintain the crisp new feel of percale by ironing the sheets, other users prefer the softer, natural look and feel they achieve over time.  Percale sheets are durable, and lighter in weight than sateen. They have a crisp and refreshing feel against the skin. This makes them very comfortable and a good choice for summer or for use in warmer climates.
Distinctive Sateen Weave Sheets
Sateen sheets are known for their luster and drape, giving them a feel similar to satin but with more durability. They are made with a special weave, one yarn under and three yarn over weave. This distinctive weave means more soft thread is exposed on the surface, making the sateen sheet feel very silky and giving it a luxurious feel against the skin. Sateen sheets are generally heavier than percale sheets because they are more tightly woven. They are wrinkle resistant, adding to their elegant look and feel. They are a good choice for winter or colder climates because they lie heavier on the body and have the most luxurious feel, great for snuggling under on cold nights.
Care for Sateen and Percale Sheets
To preserve the beauty and durability of quality linens, it is important to pay attention to how they are cleaned and cared for. Percale sheets should be washed in warm water, following the guidelines of the manufacturer. Bleach weakens the fabric and reduces the longevity of the sheets and so should be avoided. Both percale and sateen sheets should be washed and dried separately from other clothes as other fabrics may damage them, especially clothes with zippers and hooks. After the sheets have dried, tumble dry them and fold them well to prevent wrinkling. Ironing is optional depending on your preference for percale sheets, but for Sateen sheets, ironing isn't necessary.
Sobel at Home Quality Hotel Quality Bed Sheets
Sobel at Home offers the best in hotel sheets, pillows, bedding and other linens. As a premier manufacturer of high quality linens for hotels and resorts worldwide, we offer the same fine products to consumers through our online store, Sobel at Home. Visit us today and upgrade your lifestyle with our products designed to offer world class luxury and style.