I Want My Vacation Hotel Bed Pillow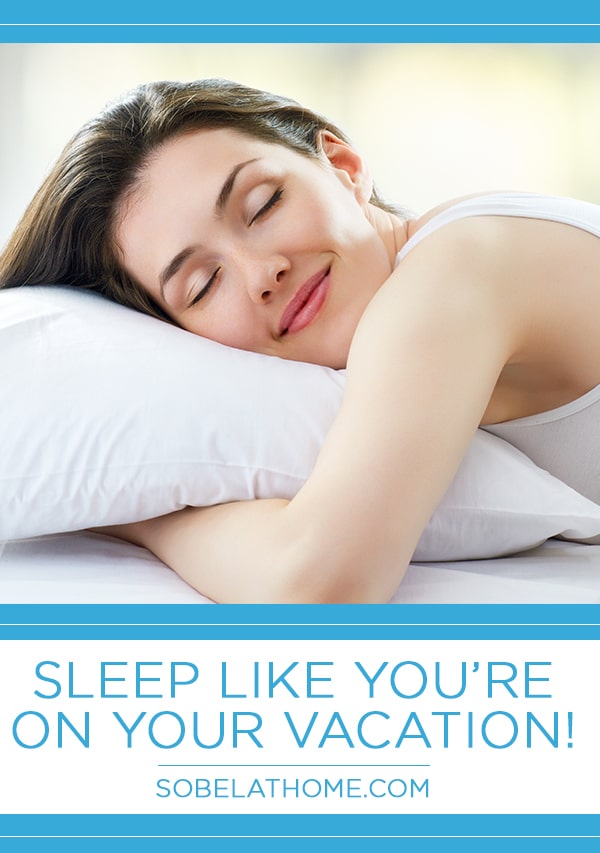 Do you remember the last time you were on vacation and you had your best sleep in months? Did you wonder why the luxury hotel bed felt so much better than the one you have at home? Well, the hotel pillows probably had a lot to do with that experience. The right pillow can make your bed at home feel just like the one you remember from your vacation hotel.
Sleep Like You're On Vacation Every Night
If you stayed at a quality hotel or resort lately, there's a good chance the pillow you slept on was a Sobel Westex Sahara Nights pillow. That's because we are one of the top providers of luxury hotel bedding, including pillows, luxury hotels and resorts around the world. The Sahara Nights pillow is our best-selling luxury hotel pillow, designed to put hotel and resort guests to sleep in soft comfort and support. It does not matter whether the guest is a back, side or stomach sleeper. The Sahara Nights pillow is built to be adaptable and versatile, providing support where needed and soft enough to help you relax and enjoy a restful sleep. Having the right pillow can make a big difference in your quality of sleep and comfort. Here are some qualities that make Sahara night pillows the top choice among hotel room designers as well as our retail customers who want to bring their hotel pillow experience home:
Find the Comfort and Support you Remember
The Sahara Nights pillow gives you that great support and comfort night after night because of its adaptable gel fiberfill core.  Contrary to what the name suggests, gel pillow does not mean it is filled with gel or a liquid-like substance. Rather, the pillow is filled with polyester gel fibers. This pillow filling gives the pillow a soft and cushy feel while also providing the right amount of support. The filling makes the pillow soft, but firm. The gel filling also makes it easy to mold or scrunch the pillow so as to provide support where it is needed. This feature also means that the pillows do not need fluffing or shaking to maintain loft. The gel filling also makes the pillow lightweight and hypoallergenic.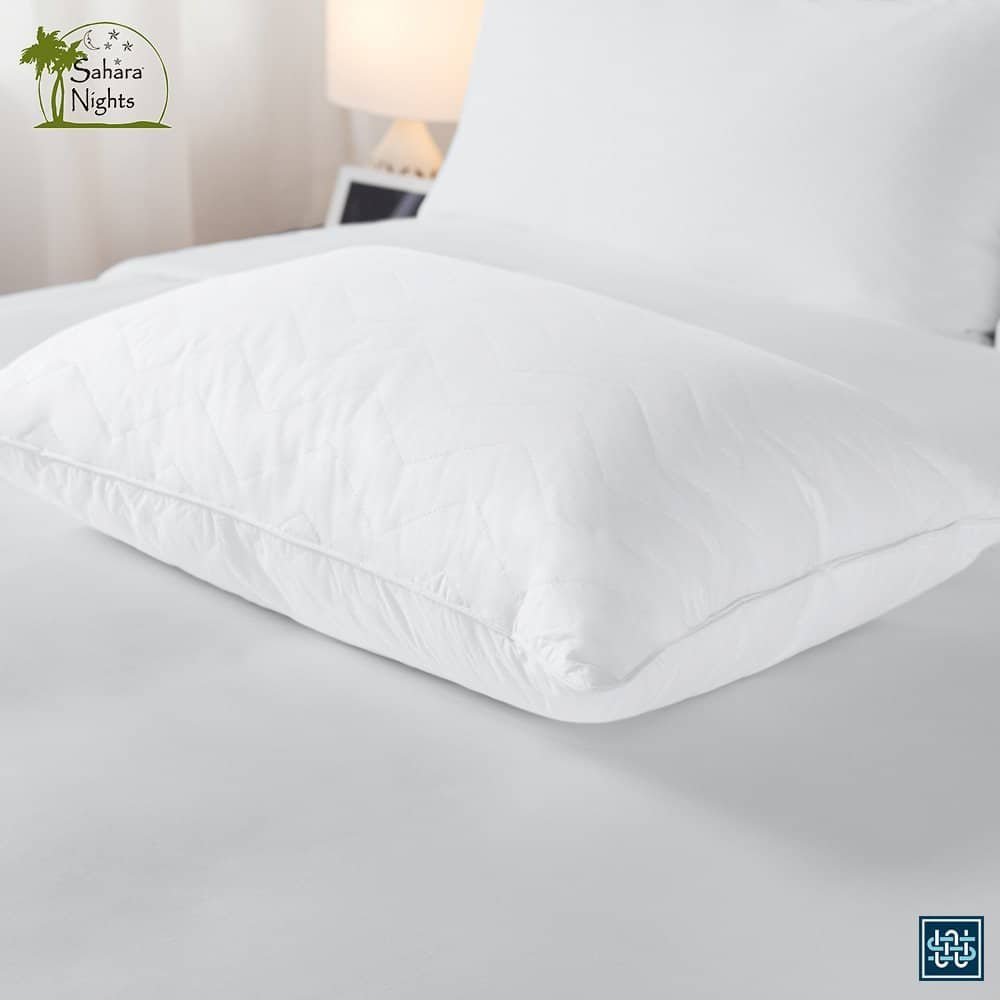 Lasting Quality
Nothing feels better after a long tiring day at work than nestling your face into a clean, cotton covered pillow. This is the feeling you can experience with a Sahara Night pillow. The pillows have a 233 thread count, which refers to the number of both vertical and horizontal threats found in one square inch of the fabric. The Sahara Nights pillow's relatively high thread count makes it feel soft on the skin.
Easy Care and Hypoallergenic for Healthy Sleep
The Sahara Night pillows are machine washable, allowing for easier washing. The cotton fabric and filling used in the pillows are hypoallergenic, meaning that they are less likely to cause an allergic reaction to even the most sensitive people.
Get the Pillow Used by Luxury Hotels and Resorts
Hotels and resorts worldwide use Sahara Nights pillows, and they all back the brand's comfort and style. If you want to get a comfortable and restful sleep, just like you experienced with the hotel pillows you encountered on vacation, visit Sobel at Home's online store and bring home a Sahara Nights pillow for unmatched comfort and a great night's sleep.