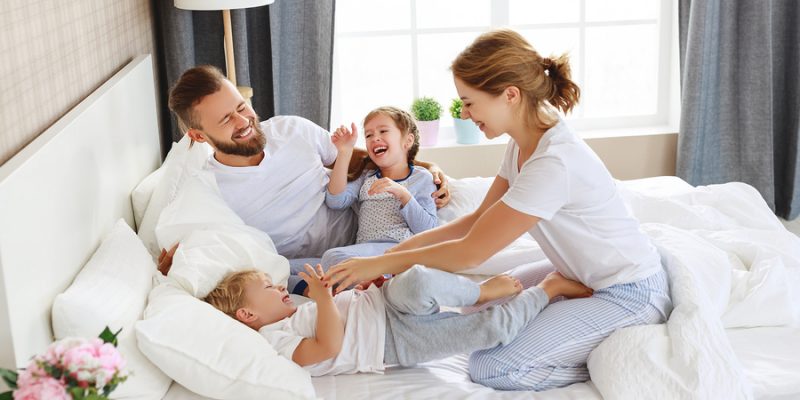 Choosing the Best Bed Sheets for Spring and Summer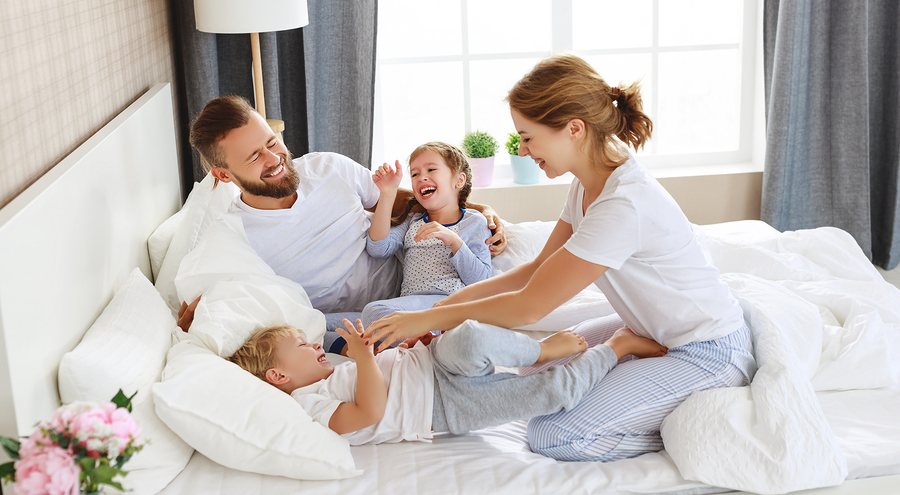 If you've ever slept under the wrong sheets on a hot summer night, then you know the importance of picking the best summer bedding when planning your spring and summer bedroom changes. While flannel and microfiber are great to snuggle up in when it's cold, one of the best materials for summer is cotton. The natural fibers are breathable and help wick moisture away.
There are plenty of cotton blends to choose from, such as percale, jersey or sateen, that are both durable and affordable. Linen is also cool in the summer; however, it wrinkles, which means having to iron.
So how do you decide which fabric makes the best bed sheets for spring and summer?
Choose Light Color Bed Sheets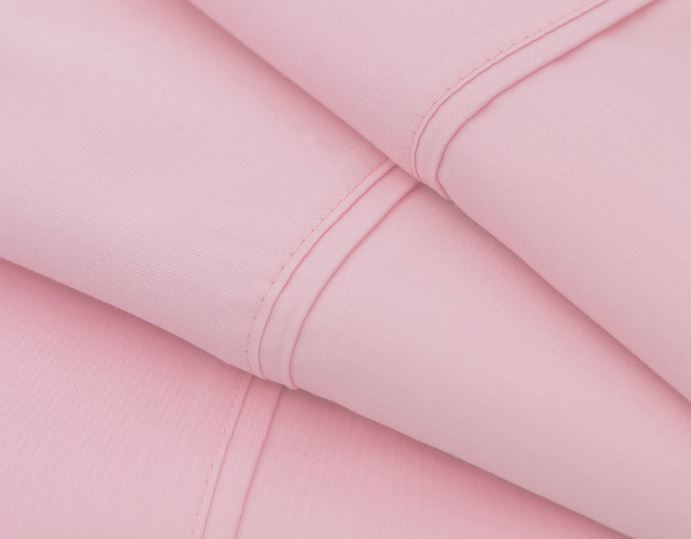 Light colors reflect heat, and dark colors absorb it, making everything warmer. Deep maroon-colored bed sheets may be great when you're chilly, but dark reds, blues, and browns are colors to avoid in your bedding during the spring and summer. Instead, pick light-colored sheets that reflect the sunlight streaming through the window. Light-colored bed sheets will not only keep your bedding cooler, but the fresh, crisp tints will look bright and summery in a light-filled room.
Try pretty white percale sheets for easy breathing comfort and a cooler night's sleep. Percale is a lightweight cotton-poly blend woven fabric that's perfect for spring and summer nights. It's a durable material that gets softer over time.
Sateen sheets are a nice option for spring or summer bedsheets with the soft, smooth feel of satin, and the strength and durability of cotton. With a high sheen, sateen sheets are perfect to express the bright cheery days of summer.
Fabric Makes a Difference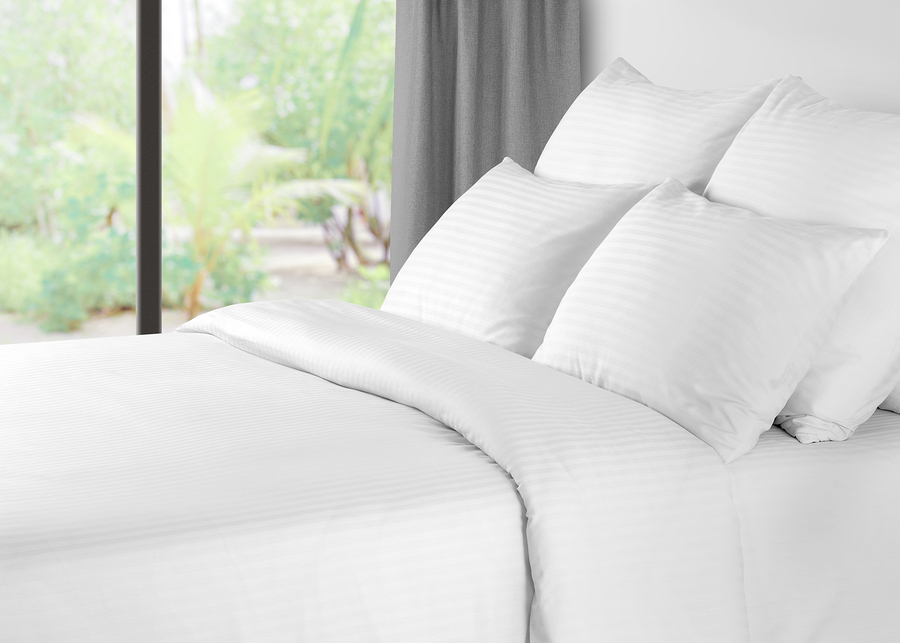 If you don't mind spending a little extra time ironing, you might try a lovely white or ivory set of linen sheets for a crisp summer look. Linen is good at wicking away moisture, but it isn't soft like cotton. Cotton sheets are also cooler and more breathable than linen.
Quality Pima cotton sheets are soft and smooth. Pima cotton has a longer fiber than standard cotton and produces a smooth, soft, wrinkle-resistant fabric that's also ultra-durable. Where high-end cotton sheets are concerned, Pima cotton is an excellent and affordable choice.
You'll find both comfort and timeless beauty with ultra-soft and luxurious, certified Egyptian-quality cotton sheets. Although Egyptian cotton bed sheets are a little more expensive, the comfort and softness of 600-thread count Egyptian cotton next to your skin can't be beat. Show off your sophisticated style with classic white, ivory, cool blue, or a rich mocha that looks like gold shimmering beautifully in the light on a sunny spring morning.
What to avoid with Summer Bedding
First, make sure that the fitted sheet is deep enough to slip over the entire length and height of the mattress and will remain snug. There's nothing worse than having the sheets bunch up around you, causing your body temperature to rise when it's already too warm at night.
Avoid over-treated sheets as extra body heat can make any reaction to added anti-wrinkle or stain-resistant additives more extreme. Simple, breathable cotton or cotton-blend fabrics will feel better on your skin on warm nights. 
Finally, over-drying your sheets, or washing them with rougher fabrics, as well as using harsh cleaners can reduce the breathability of even the highest quality material. Make sure to care for your sheets by washing them in mild detergent with only like fabrics. Then tumble dry them on low to preserve the structure. It's even better if you can hang your sheets out to dry and let them soak up some fresh air.
Select the Best Summer Bedding for a Better Night's Sleep
If you're searching for new bed sheets for spring and summer, or any time of year, check out our selection of hotel quality sheets at Sobel At Home.