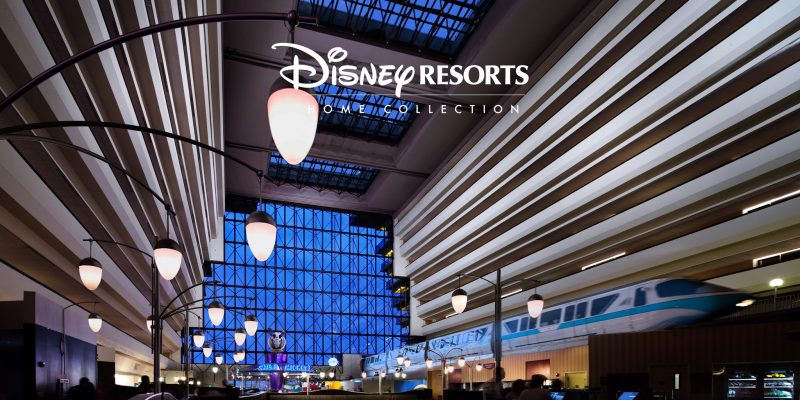 At Sobel at Home, we pride ourselves on the beauty and quality of our luxury hotel linens. Lately we've been expanding our collection to include lines that thrill our customers with exciting themes that fit their lifestyles and reflect some of their favorites in travel destinations and entertainment.  We recently launched our very popular Star Wars Home bedding collection that has been flying off the shelves into the hands of fans of the iconic franchise. And now, we're very excited about our new Disney Resorts Home Collection, launching this fall, that will let you bring home some of the magic of your favorite Disney properties.
The exciting new Disney bedding collection will feature the same high-quality linens you enjoy when staying in a luxury Disney resort, with new comforters, pillows and bedding set themes and designs to select from that match your tastes and home decor. We hope you will find your own style that brings you some of that Disney happiness and  helps make your decorating dreams come true.
Here's a preview of some of the Disney resort bedding themes that will be available this fall:
The Contemporary Resort Home Collection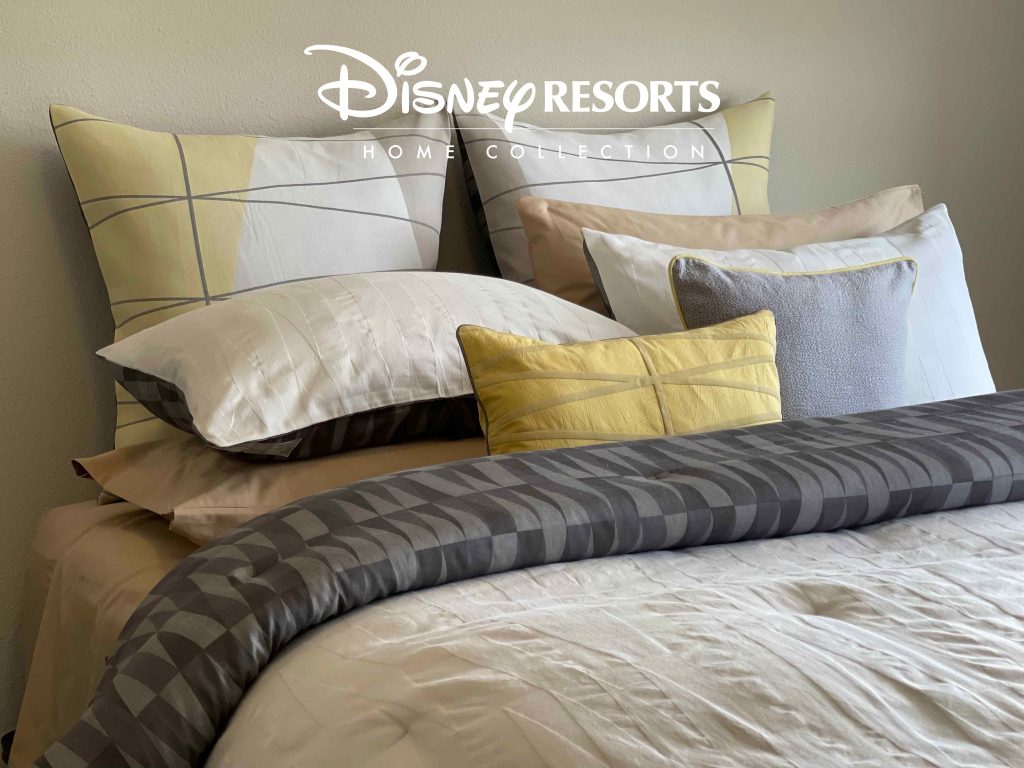 Disney's original iconic resort, the Contemporary, reflects the spirit of hope and progress. When viewing the sleek futuristic-looking monorail gliding through the center of the hotel, the visitor is inspired by the creativity involved in coming up with such a concept. Our Contemporary Resort Home Collection is designed to reflect Walt Disney's philosophy, "if you can dream it – then you can do it." It is our intention that this timeless-inspired collection keeps alive the spirit of innovation while simultaneously providing you with the familiar cozy comfort and luxury that inspires all our Sobel lines.
Grand Floridian Resort Home Collection
Do you love traditional styles with rich classic designs? Disney's opulent flagship hotel, the Grand Floridian Resort, inspires this collection. Inspired by the ultimate luxury experience in the Floridian, this collection will give you a taste of the Victorian era, with its rich, traditional patterns and subtle colors. Our Grand Floridian Resort Home linens collection blends Victorian stylishness with modern sophistication to provide you with classic elegance and the comfort you expect from our quality Sobel Westex bedding.
The Polynesian Resort Home Collection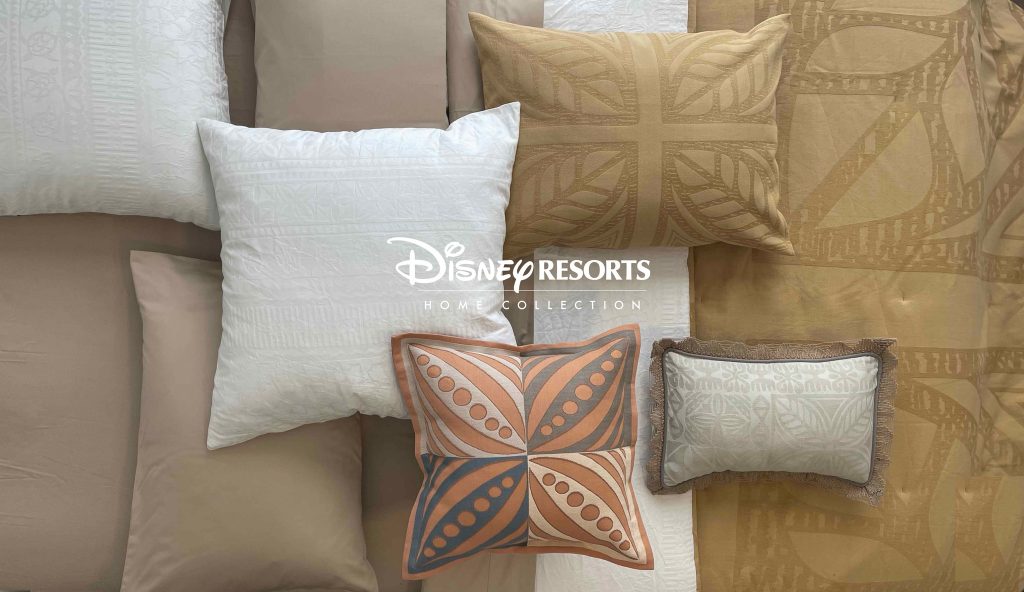 As one of Disney's original resorts, the Polynesian Resort is inspired by the beauty of the South Pacific, transporting our guests to a distant island paradise to experience the sun and light, beauty and tranquility of the tropics.
Our Polynesian Resort Home Collection will let you enjoy the same feeling of being transported to the South Seas by bringing a taste of the tropics to your own home. With these stylish and comfortable linens, our goal for you is to experience an island fantasy dream vacation every night as you drift off to peaceful sleep.
The Animal Kingdom Resort Home Collection
One of Disney's newer resorts, the Animal Kingdom Resort, conjures up opulent visions of the African landscape, a nature theme with exotic animals, beautiful vistas, and epic adventures. Guests appreciate learning about cultures, civilizations and fabulous wildlife during their stays. Our Animal Kingdom Resort Home Collection will continue the exotic adventure, reflecting the rich natural beauty, romance and mystery on the African continent while indulging you with rich quality and comfort fit for a king.
Sign Up for Disney Resorts Home Bedding Collection Release News and Offers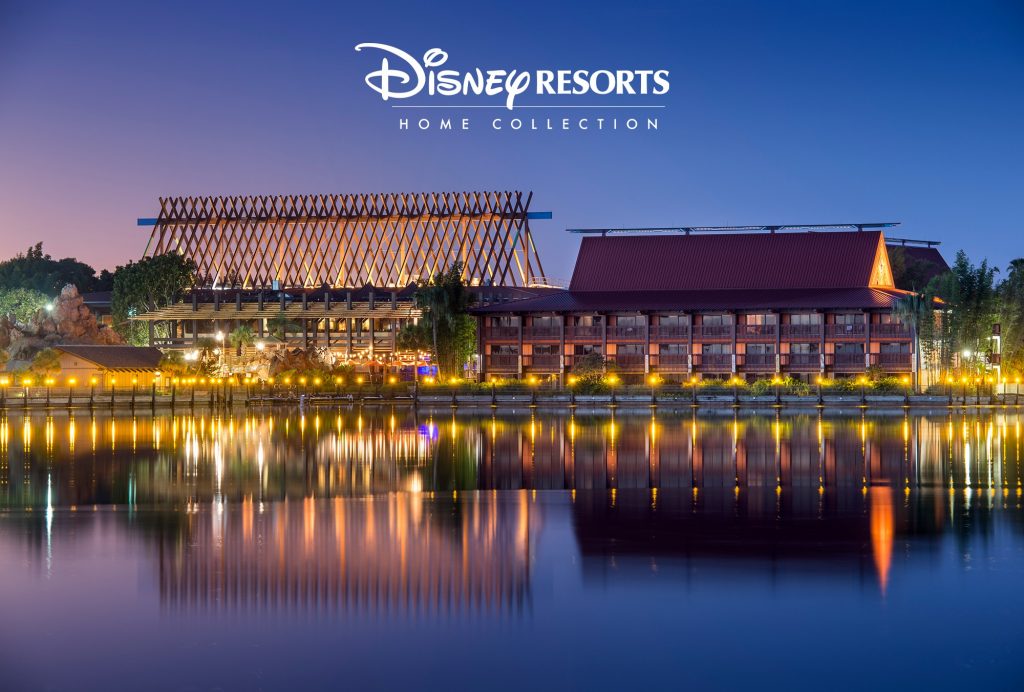 With these exciting lines ready to launch this fall, Sobel Westex will soon be sending updates and more information about each of these collections as they roll out. To get the latest information, sign up to our Disney Resorts Home email list so you don't miss a chance to get a first look, snap up our newest designs, and bring a bit of magic into your own home.