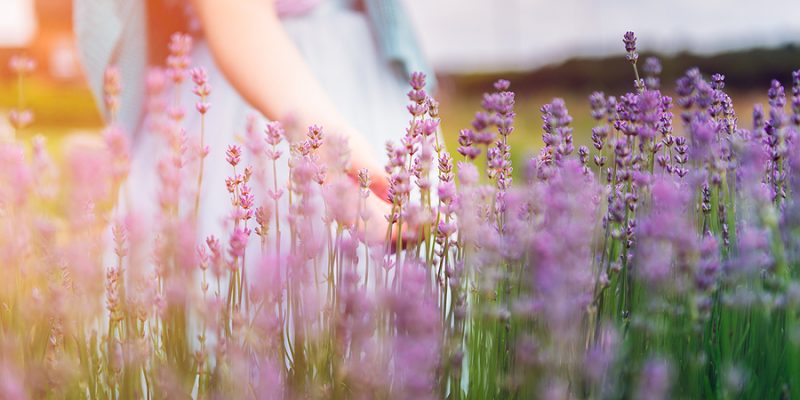 Meet the Duchess Home Collection, luxury comforters inspired by Sarah, Duchess of York. These beautiful spring-inspired comforter sets were designed to Sarah Ferguson's tastes; with ornate detailing that is bright, calming, and, of course, uniquely stylish. These comforters will brighten up any bedroom and add a touch of class and elegance. In keeping with Sarah's generous nature, a percentage of the sales price is donated to her Sarah's Trust charity.
Emerald Damask Luxury Comforter Set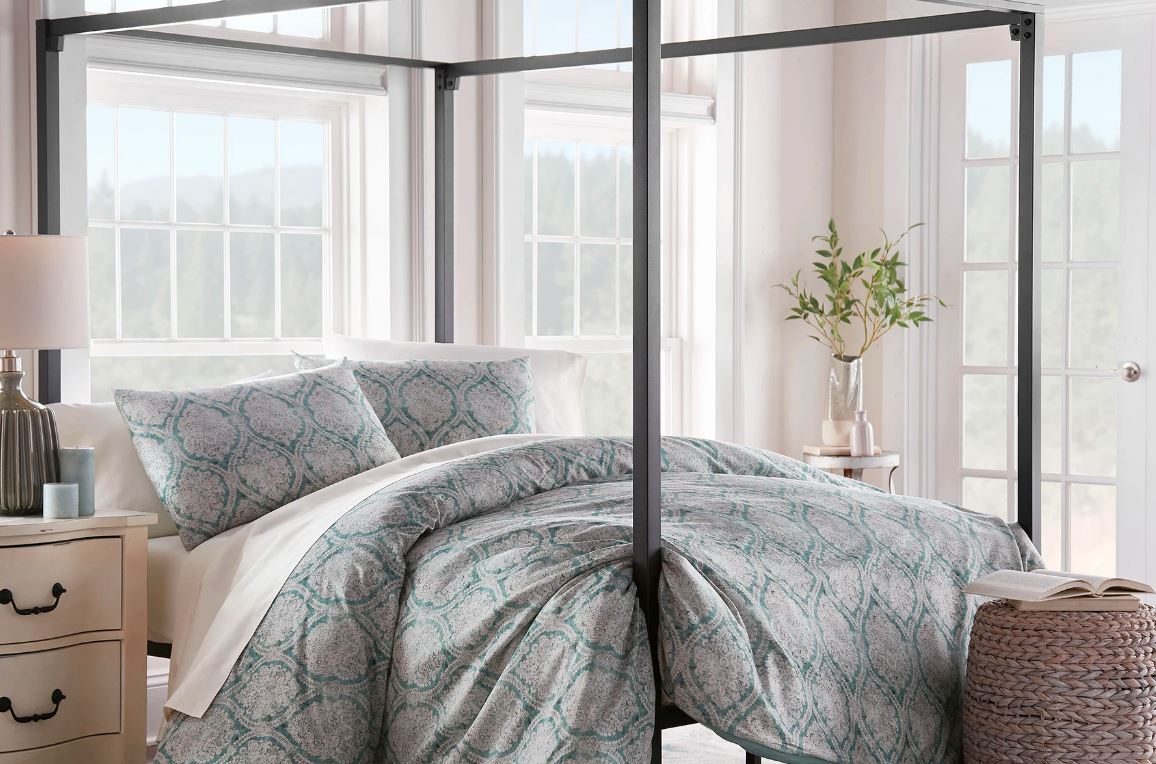 What we cherish is priceless. And the Duchess Collection Emerald Damask Comforter Set has been created to be cherished. Perfect to freshen up any interior, this is a sophisticated comforter set that adds a touch of tranquility to any bedroom. In emerald green, and with a classic baroque pattern, it exudes elegance.
The Emerald Damask Comforter Set is carefully considered and designed in collaboration with the best manufacturers around the world. It is made from 100% cotton, boasts a thread count of 200, and has a 260 GSM fill. This top-quality bed linen captures the feeling of true comfort and familiarity; characteristics that are synonymous with a good night's sleep. The Duchess Emerald Damask Comforter Set is an excellent choice for comfort, quality, and style.
April Bouquet Luxury Comforter Set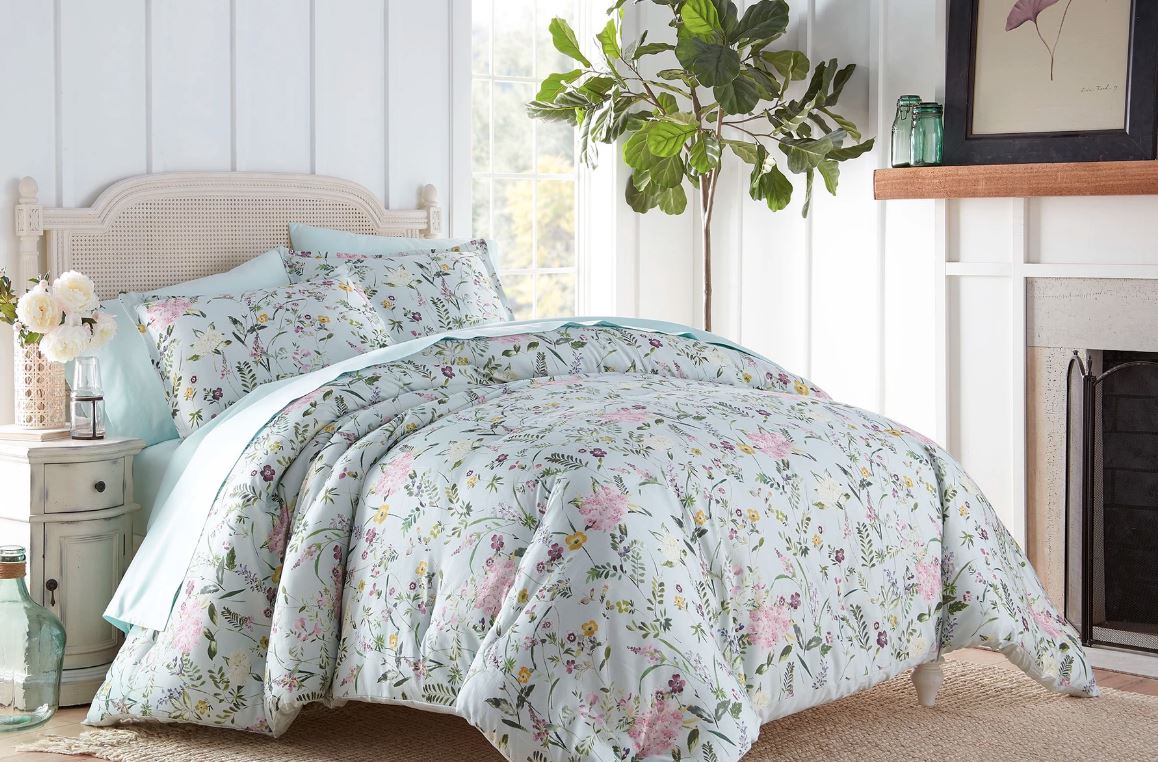 The Duchess Collection April Bouquet Comforter Set is designed to brighten any room. With a colorful floral pattern set on a background of light blue, this is a beautiful set that brings a touch of nature into the bedroom. Its soft design helps to create a restful environment—perfect for a comfortable night's sleep. The floral pattern is one that will never go out of style, and so it is a timeless piece designed to be cherished by its owner. With hues of pink, yellow, green, purple, and blue, this set will complement most décors.
The comforter is made from 100% cotton, boasts a thread count of 200, and has a 260 GSM fill. It is a lightweight, top-quality bed linen that won't disappoint. A fine choice to embellish any room, the Duchess Collection April Bouquet Comforter Set will add a bright touch of spring to your bedroom year round.
Sobel at Home Collaborations Series
The Sobel Westex Collaborations are a series of exclusive home bedding and linens designed by popular celebrities and designers, including Lionel Richie and David Bromstad among others. Visit our Collaborations page to learn more.