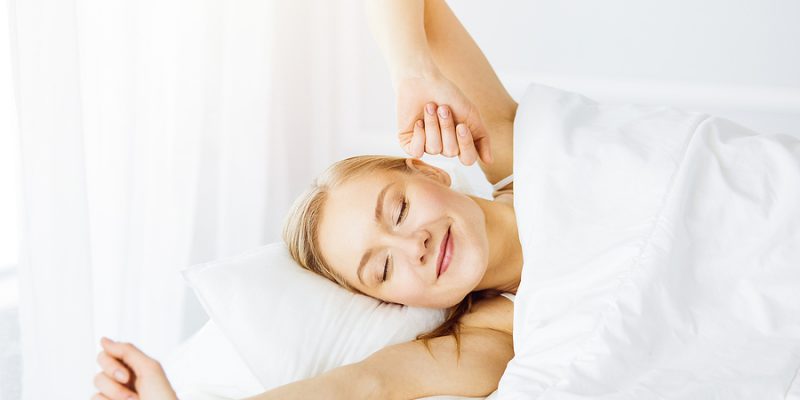 Many people have a certain sleep position or style they prefer. But did you know your sleep position can affect your physical well-being as well?  Choosing the healthiest sleep position and a pillow that will support you best can help you reduce uncomfortable flare ups and loss of sleep. Here are some general tips on sleep positions to help you find your healthy sleep position for a good night's rest.
What are Common Sleep Positions?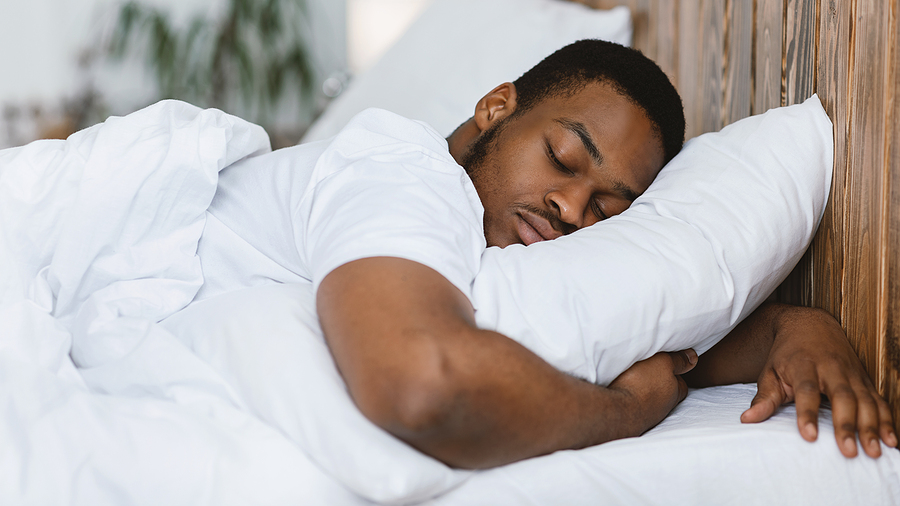 Back or Supine Position
When you're flat on your back while sleeping, this is known as the supine position. This sleep position can provide your body with plenty of support as long as you don't have breathing issues while sleeping, such as snoring or sleep apnea. Sleeping on your back with a pillow under your knees might help you feel better if you have back, neck, hip or shoulder pain. Keep in mind that sleeping without a pillow under your knees could make soreness in these areas worse.
Left or Right Side Sleep Position
Sleeping on your side, also known as a lateral sleep position, can be a good position if you tend to snore or have other breathing problems during sleep. This sleep position might also help ease soreness on the other side, such as sleeping on your left side if you have right side hip pain. For sleepers with nerve pain, the lateral position may put too much pressure on your arm or leg on the side you are sleeping on. Keep in mind that sleeping on your side might cause numbness, tingling or other nerve symptoms. For back pain sufferers, the lateral sleep position may increase pain in the lower back.
Stomach Sleep Position
Sleeping on your stomach isn't as common as sleeping on your back or side, but some people feel more comfortable this way. This sleep position might help relieve musculoskeletal pain, such as back pain. However, it might make you more prone to neck pain, since it puts more pressure on your upper back, shoulder and neck muscles. Sleeping on your stomach might also put too much pressure on your hand and arm nerves, which can lead to tingling sensations. The stomach sleep position might also make it harder to breathe easily due to added pressure on your chest and lungs.
Which Sleep Position Is Right for You?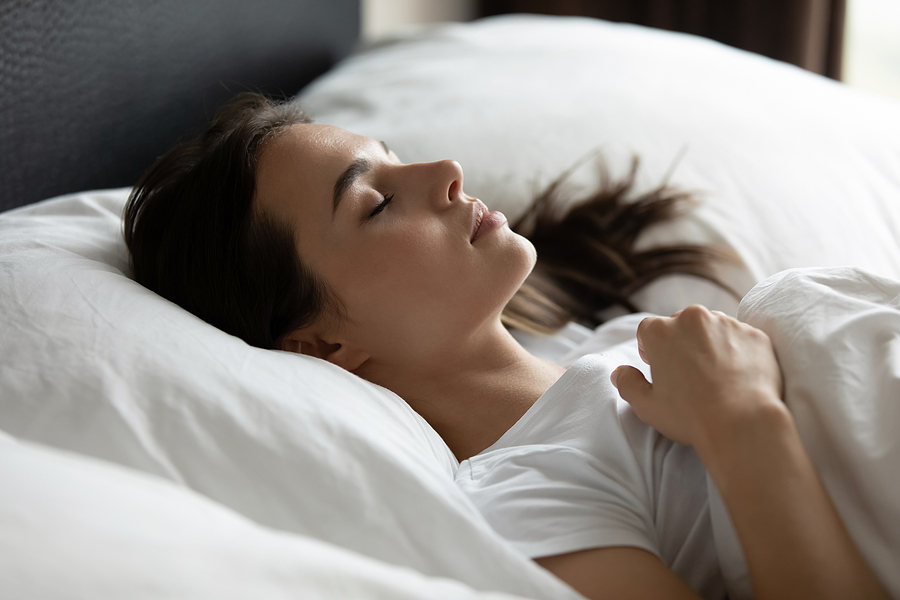 The right sleep position will depend on your personal comfort, and may depend on health issues you might have. The following are some examples of the best sleep positions for certain health conditions. To achieve your best sleep, the pillow you choose should be one that is designed for your preferred sleep position.
Sleep Apnea or Snoring
If you have sleep apnea you know it can affect how well you sleep. If your breathing is frequently disrupted, so is your sleep. You may be waking up tired and feel sleepy during the day.  Choosing a side position for sleeping reduces snoring and may help reduce sleep apnea episodes. Select a pillow designed to give good, medium to firm head and neck support to side sleepers.
Lower Back Pain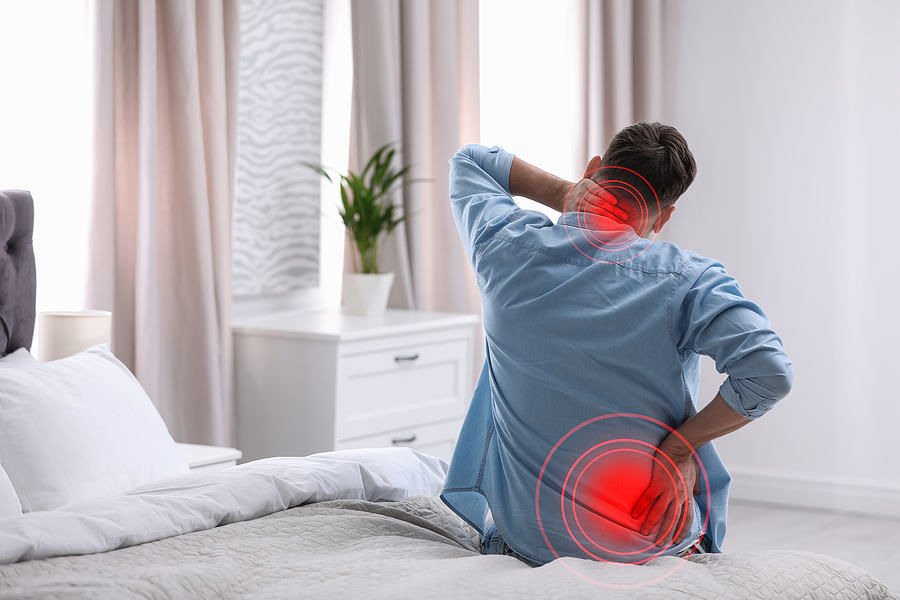 If you suffer from back pain, you may find that you wake up stiff and sore. To reduce chances you will feel that morning back pain, find sleep positions that keep your spine relatively straight. You can sleep on your back in a straight, reclined position, or sleep on your right or left side but place a pillow between your knees to support the spine. Choose a supportive pillow good for back sleepers, or one for side sleepers to keep your neck and spine aligned in a straight line.
Neck Pain
If you are waking up with neck pain, chances are you are ready for a new pillow. Unsupported, the muscles in your neck are straining to support your head as you sleep. The key is aligning your neck and spine to eliminate stress on the joints and muscles of your neck and upper back. For neck pain, try to sleep on your back or on your side with a medium to firm pillow designed for back or side sleepers. Make sure the pillow is not too high or too low, but instead keeps your spine and head in a straight line. Keep your shoulders on the mattress and push the pillow right up to your shoulder to get maximum head and neck support.
Heartburn or Acid Reflux
If you have heartburn or acid reflux, sleeping on your left side will provide the most relief. Likely due to the location of the esophageal sphincter where acid leak happens, sleeping on the right side can make things worse. Find a good pillow for side sleepers and make a habit of turning onto your left side.
Sleeping with Asthma
Asthma can be aggravated if you are not able to breathe freely at night. Sleeping on your back with your head, neck and shoulders elevated can help keep airways open to breathe comfortably. If you suffer from gastric reflux, which can irritate asthma, try sleeping on your left side with a pillow between your knees. Here are more tips for sleeping with asthma. Look for a lofty, supportive pillow that will help elevate your head.
Luxury Hotel Pillows for Every Sleeper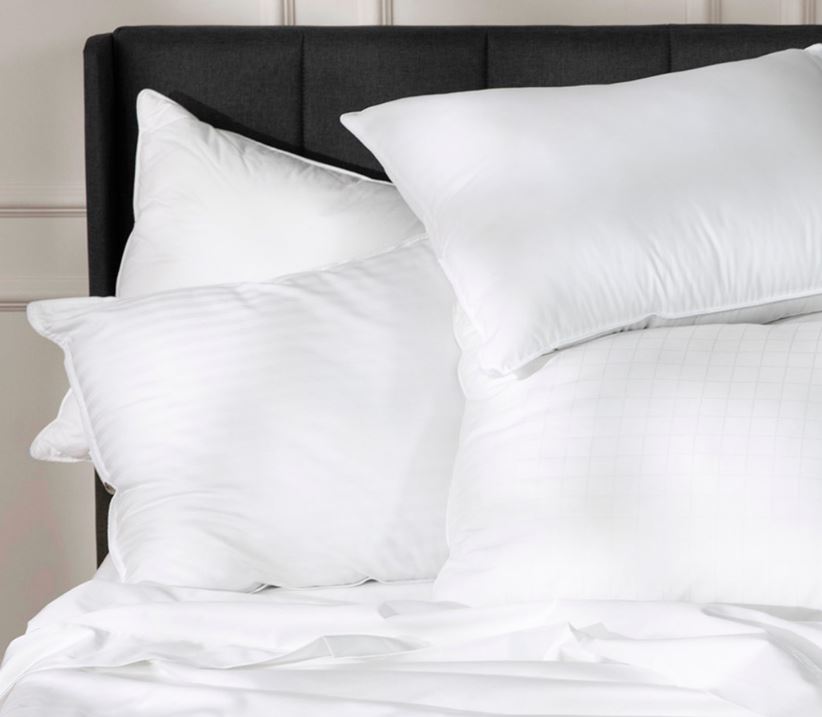 As a leading provider to the hospitality industry worldwide, Sobel Westex offers a wide range of high-quality hotel pillows to suit every sleep position. Whether you're a front, back or side sleeper, we have pillows that can help you sleep well night after night. For example, our Hotel Dolce Notte II Hypoallergenic Medium Pillow is ideal for side and back sleepers. This medium-firm polyester fiber pillow with cotton casing offers a comfortable night's sleep with plenty of head and neck support. If you're looking for the perfect pillow to fit your sleep style, visit sobelathome.com to find your key to a good night's sleep.