Enjoy Luxury Pillows and Linens for Less with Free Shipping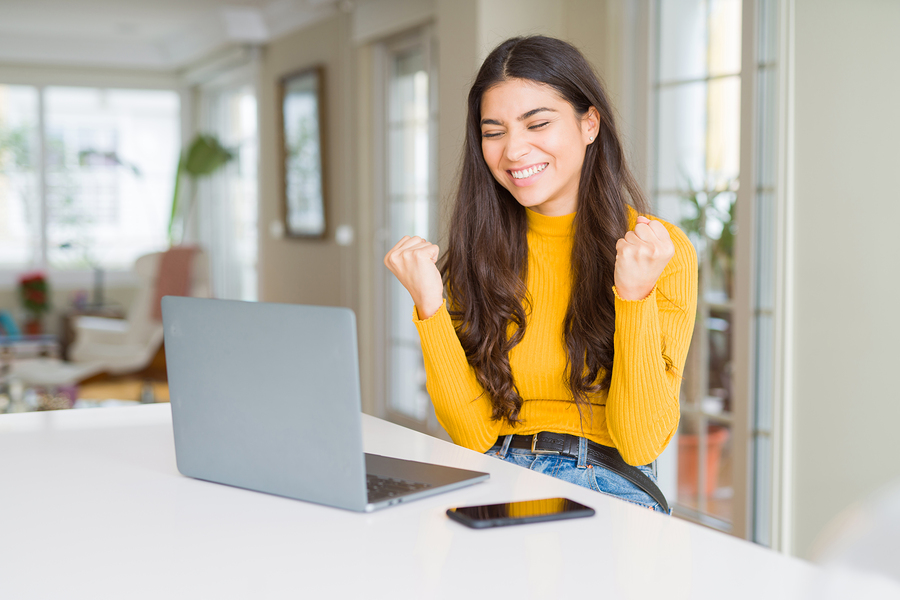 You know and love our top quality luxury hotel linens from your travels. You look for our brand when you shop for pillows, bed and bath sets and more. You know and appreciate the world class quality and durability of our fine hotel linens, and you appreciate their comfort and beauty. Well now, ordering your favorite luxury linens for bed, bath, spa and pool has gotten a lot easier with the introduction of free shipping on all our online products at sobelathome.com.
Today's online shoppers expect not only the world's best quality products, but also a speedy, easy shopping experience with no surprise costs. Not having to worry about the added cost of shipping, or wait for the system to calculate your fee once your cart is full, saves you time and money when you shop online. To make our buying experience as comfortable as our plush bath towels,  Sobel at Home now provides ground shipping on all orders no matter the dollar amount. Free ground shipping adds to the excellent value you are getting when you purchase from our collection of authentic luxury hotel linens, designed for the demanding buyers of high end, world class resorts and hotels, now available to everyone from Sobel at Home.
Our new free ground shipping applies for all purchases with no minimums. Now you can come back for that one new pillow, or a replacement set of bath towels and not worry about having to pay to have them delivered to your door. We still offer shipping by air for a fee if you need your order in a hurry. Start shopping today and stop worrying about paying for shipping. Here is a sample of some of our customer favorite items:
Sobella Sateen Sheet Set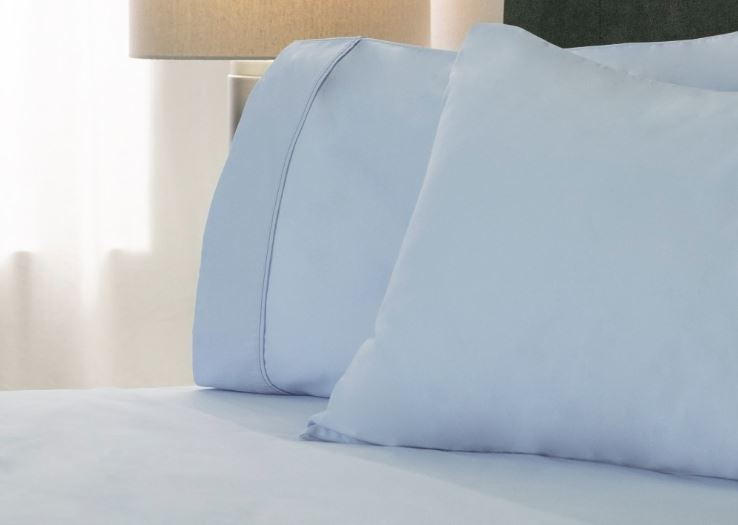 You can sleep peacefully with the Sobella Sateen Sheet Set. These 100% cotton sateen sheets have a 500-thread count and are cool and breathable with a smooth silky feel. They are naturally wrinkle resistant and durable. This sheet set comes in colors azure, rose dust, silver, white, or ivory. The sheet set includes the following pieces: 1 flat sheet, 1 fitted sheet, and 2 pillow cases. The sizes that this sheet set comes in are twin, full, queen, king, and California king.
Sahara Nights Pillow
The Sahara Nights Pillow is our best-selling pillow. This pillow is filled with soft gel fiber fill that is extra-fine and hypoallergenic. Enjoy amazing comfort for an excellent value. This pillow is wrapped in 100% premium cotton, 233 thread count fabric ticking with an attractive quilted herringbone design. Not only is this pillow durable, but it is also machine washable. Without too much lift, this pillow is ideal for stomach sleepers. The Sahara Nights pillow comes in the following sizes: standard, queen, and king.
Calm Urbana Robe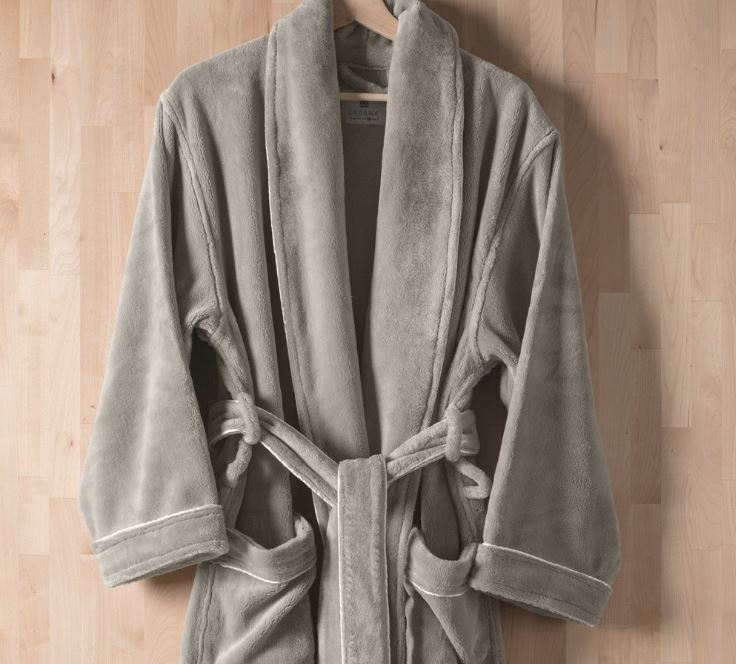 The Calm Urbana Robe is a fabulously indulgent gift for a loved one or for yourself. The Calm Urbana Robe is made of high quality, ultra-plush microfiber. Wrap yourself in this robe after a shower, bath, sauna or the pool, or just because. Its soft warmth makes this the perfect robe for cold winter nights. For additional style and elegance, this robe features satin piping around the pockets, shawl, and belt. Not only will you feel the comfort and luxury of this amazingly plush robe, you will also look amazing.
Visit Sobel at Home for Quality and Value on Luxury Hotel Linens
Many people are amazed at how well they sleep away from home when they experience a truly quality hotel bed. They often wonder where they can find the top-quality linens they used during their stay. Sobel at Home offers luxury hotel linens to let you take home that luxury hotel experience at home. If you want luxury hotel linens at the best values, and now with free ground shipping on all your purchases, start shopping today at Sobel at Home.