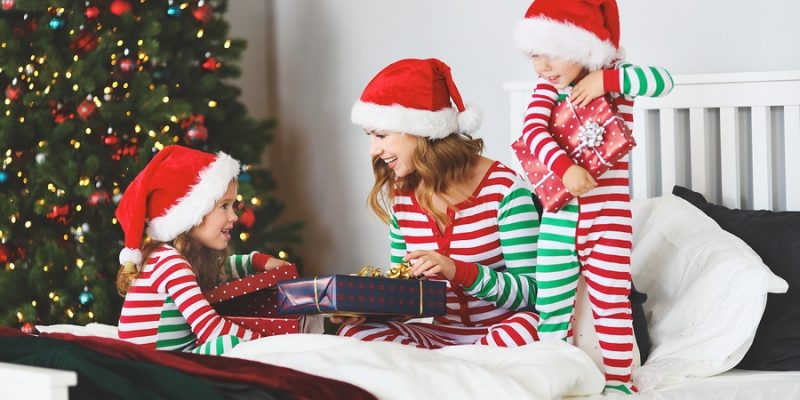 Who doesn't love perfect pillows, soft sheets, warm blankets, plush towels and cozy robes?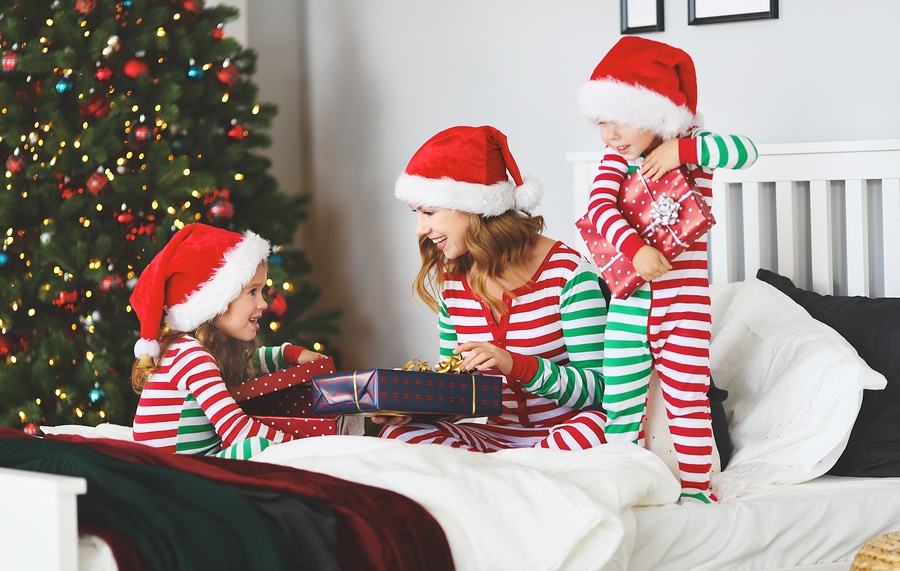 The holidays are a tricky time to shop. Everyone is out shopping for the perfect gifts for their loved ones. At times you may run out of ideas. Just remember, when shopping for a gift that everyone loves, you can never go wrong with warm and cozy bedding, a beautiful blanket, a lovely new bath set or a warm and comfy bathrobe. They are practical and beautiful gifts that your loved one will appreciate every time they use them.
Why luxury linen?
Luxury linens holiday gifts can be used by both men and women alike, both young and young at heart, making them perfect for just about everyone. They never go out of style, meaning you can never get it wrong when purchasing luxury linens, and they last for years. Bedding and bath sets come in a variety of styles and colors to satisfy everyone's tastes. The best quality linens are durable and cozy, perfect for winter gift-giving. Let's face it, it seems you can never have enough sheets, towels, and blankets, so they're always welcome. The perfect pillow or a carefully selected spa-style bathrobe is also a great way to say you care about your loved one's comfort.
How to Choose a Luxury Linen Gift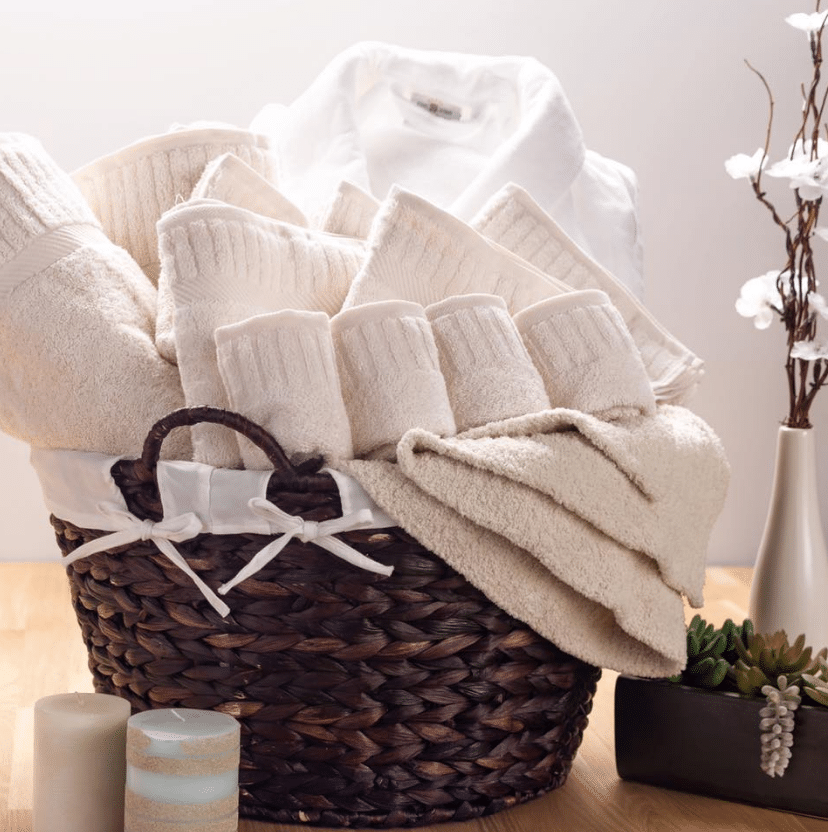 There are many choices in quality linens. Make your gift giving impactful and special by considering the following before you make your purchase:
Give Quality
Consider the quality of the bedding when making a purchase. The quality of a gift gets noticed and says you were thoughtful and careful in your selection. Quality materials and manufacturing are important, as they give the item its durability, beautiful look and luxurious, comfortable feel.  Your gift of luxury linens doesn't have to be expensive. There are a lot of beautiful selections available, and often at a discount. And, quality bedding and bath items that last a long time save on cost for your loved one who won't need to replace it soon. Everyone appreciates that!
Easy Care Linens
Make your loved one appreciate your thoughtfulness even more by making your gift an item that is easy to care for. Quality linens are machine washable, relatively wrinkle free, and still look great after each wash. The best made linens will retain their shape, beauty and comfortable feel longer. Choose materials that retain and even increase their softness after each wash, like Egyptian cotton sheets or a microfleece blanket.
Consider Taste and Preference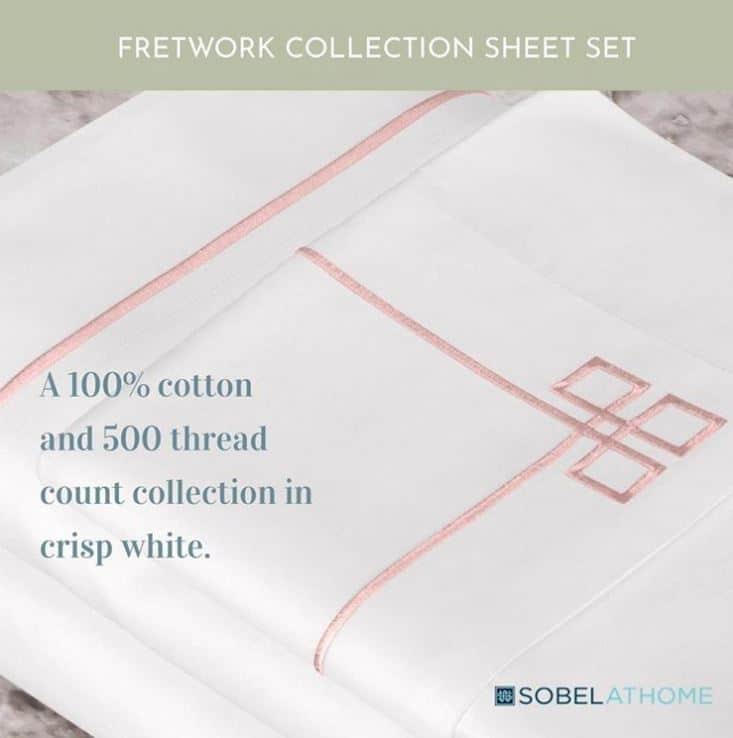 Of course sheets and towels come in an assorted variety of colors and styles. When buying bed sheets, be sure you know what size bed you are buying for so they will fit perfectly. If you know your intended user's tastes well, go ahead and select a color you just know they'll love and will fit their decor. But, if you want to be more careful, buy a neutral color that will go with everything. Most people like to accessorize their bed or bathroom on their own, so white, beige or tan colors are a good neutral choice to let them splurge on adding colors of their choice with a spray of pillows and throws.
It is also important to consider the feel of the linen before purchasing. Choose a fabric that suits the person you are gifting. The weave of the linen also matters a lot.  Remember that the lightweight sheets and those that are closely woven have a smoother and crispy feel and are perfect for people who are hot sleepers.
Choosing the Perfect Pillow
PIllows are a more personal gift than sheets or towels as they are key to properly supporting the sleeper's head and neck to avoid neck pain or stiffness and allow for more restful sleep. If you know the person's preferred sleep style (side, back or stomach sleeper), that will help you pick the right type of pillow. You should know if the person prefers a soft or firmer pillow and whether they have allergies to any pillow ingredients such as down or feathers.
Easy Online Ordering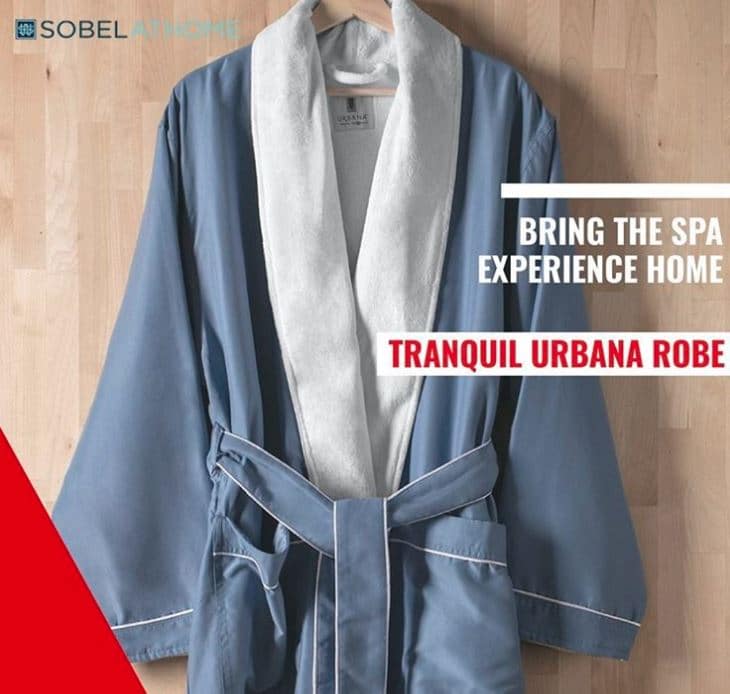 These days, there are many choices of places to shop, from traditional retail stores to lots of different online options. Take advantage of easy online shopping. When selecting a vendor, look for great quality and a trusted brand. You know you'll be getting something really nice to put under the tree.
Sobel at Home Hotel Quality Linens
Sobel at Home is the online store for Sobel Westex, one of the largest providers of pillows and linens to the world's best hotels, resorts and cruise lines. Our products are tested and approved by the pickiest of clients who insist on providing their guests with a luxuriously comfortable experience in their hotel rooms and suites. Sobel designs for comfort, beauty, and durability, selecting the best materials and using advanced weave technologies that give our products their smooth comfort and neat and fresh look as well as ease of care and durability. Many of our own customers come to Sobel at Home to find that great pillow or plush bath towel from their hotel where they remembered the amazing comfort they enjoyed.
Looking for holiday gift ideas? Here are just a few of the many items you can select from at Sobel at Home: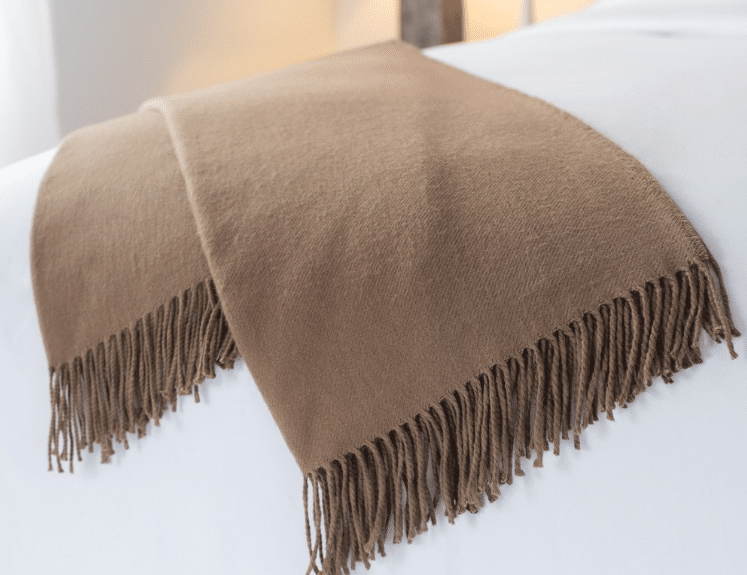 Visit Sobel at Home's online shop today for last minute deals before the holiday, and come back any day of the year for the best quality luxury hotel linens for your own home.