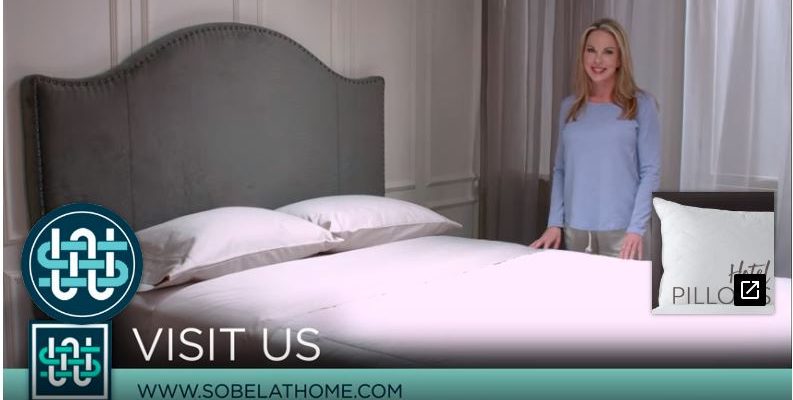 See How Luxury Hotel Beds Are Made to Look and Feel So Great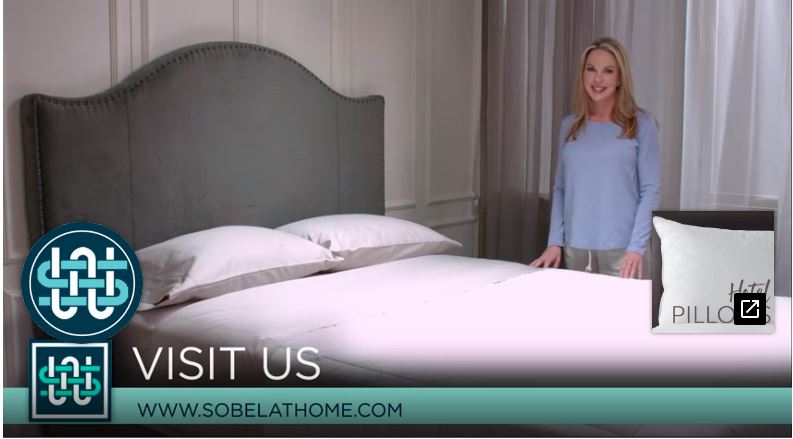 You know that feeling after a long travel day when you finally settle into your luxury hotel bed and snuggle into the cozy sheets. There's something so magical about how fresh, smooth and comfortable hotel sheets can feel. Some of that sheer luxury is the way the sheets are fitted and folded just right. And of course, luxury hotel beds are so neatly made up, they look fantastic and inviting as soon as you walk in the room.
Have you ever wondered how a luxury hotel bed is made? And whether you could make yours up like that at home?
Well, we've put this video, How to Make Your Bed Like a Hotel, together to show exactly how to get that great luxury hotel bed look and feel.
Start with Hotel Quality Sheets and Bedding
Making a hotel bed is easy. Before you begin to build your hotel dream bed, you'll want to choose quality sheets and bedding that has the look, feel and durability just like a luxury hotel. While it's always nice to have a perfect mattress, you can actually overcome that step for the time being by using a high-quality mattress cover.  Mattress covers not only add a layer of comfort, they also help smooth out imperfections and areas that may otherwise be felt if you have an older mattress.
Next, it's important to have quality hotel sheets on hand. Sateen sheets or Pima hotel sheets, for example, are fantastic options because they're soft, smooth, and inviting to even the most sensitive skin.  Since it's a big part of the quality of your sleep, select the right pillow for your sleep style. For warmth, have an extra comfortable duvet insert on hand. Now, you're ready to start making up your bed like a hotel.
Make Your Bed Hotel Style
There actually is an order and process to making those corners feel like they're tucking you in at the end of the day.
1. Slip on a mattress pad
The mattress pad goes directly on top of the mattress, acting as a barrier against dust, allergens, and moisture. Start at the foot of the bed and work your way toward the headboard, tucking the pad underneath the mattress as you go.
2. Add the fitted sheet
Just as you did with the mattress pad, start at the foot of the mattress and work upwards. Once you have the entire sheet on, pull it tightly at the corners, tucking in any excess material.
3. Place the top sheet
Start by laying your sheet flat across the mattress, taking care to center it and leave enough extra fabric on each side and at the end so you can tuck it evenly. Start by tucking the part at the foot of the bed underneath the mattress, leaving the excess fabric on the sides for now. Once that's done, create a triangle with the fabric on one corner by inserting your arm underneath the sheet and using a karate-chop-type motion to give you the proper fold. Tuck the excess fabric under the mattress and repeat on the other side. Take another look at the video
4. Top off your bed with a Sobel at Home duvet insert
Just like you karate-chopped your top sheet, do the same thing with your duvet insert, taking care to center it on your mattress before you start tucking.
5. Complete the look with luxury pillows
Simply tuck your pillows into their pillowcases, tag-side first, and lay them across the top of your bed and voila, you have made up your bed like the best luxury hotels. Further personalize your bed with a beautiful comforter set, throw, decorative pillows or other items to make yourself feel at home.
Shop Sobel at Home Luxury Hotel Linens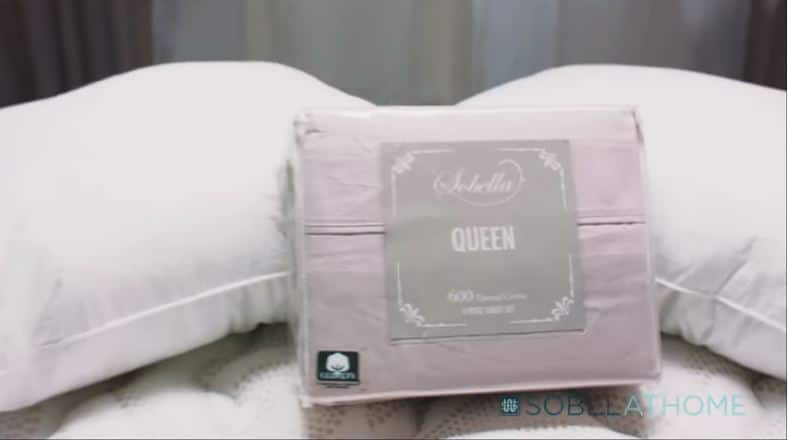 It doesn't matter how well you make your bed if you don't have premium bedding to wrap yourself up in at night. Sobel at Home is your solution to lofty, box-stitched duvet inserts that feel like clouds and quality hotel pillows that help you drift off to great sleep, night after night. Start your at-home luxury hotel bedding collection today with Sobel at Home.