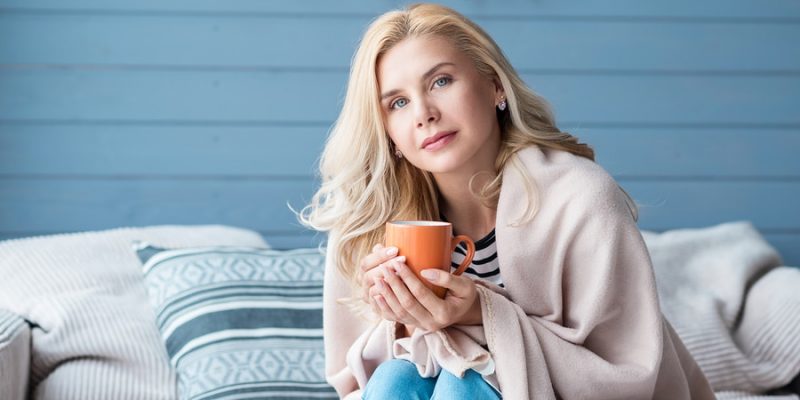 Get Ready for Fall with the Best Luxury Blankets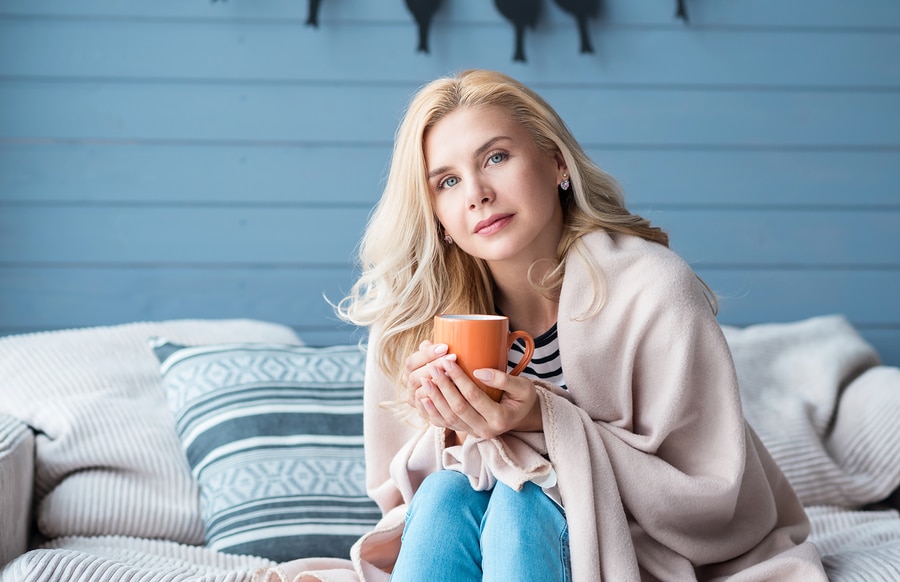 It's almost fall, the season of cooler mornings and curling up under the blankets for just a bit longer before getting out of bed for the day. As the days get shorter and the nights longer, welcome the refreshing fall season with a new blanket or coverlet to spruce up your bedroom. But what kind of blanket is right for you?
Choosing the right blanket or even the right combination of blankets can be a bit confusing with different styles, weaves, colors, and other choices.  Sobel at Home offers a range of comfy, stylish blankets, the same ones that are our best sellers with our luxury resort and hotel clients around the world. Hotel buyers know that comfort and beauty are two elements that make a hotel stay memorable, and that works the same for your bedroom at home. All of Sobel Westex blankets are top quality, durable, warm and attractive.
From Fleece to Alpaca:  Hotel Blankets for All Tastes
Let's take a closer look at their differences among Sobel at Home's popular line of luxury blankets, the Sobellux Fleece, Chenille blanket, and Sochic Microfiber Coverlet, as well as our super-soft and versatile alpaca blanket. Here's a bit more about each of these blanket choices to help you select one or mix and match for your fall bedding makeover:
Sobellux Fleece Blanket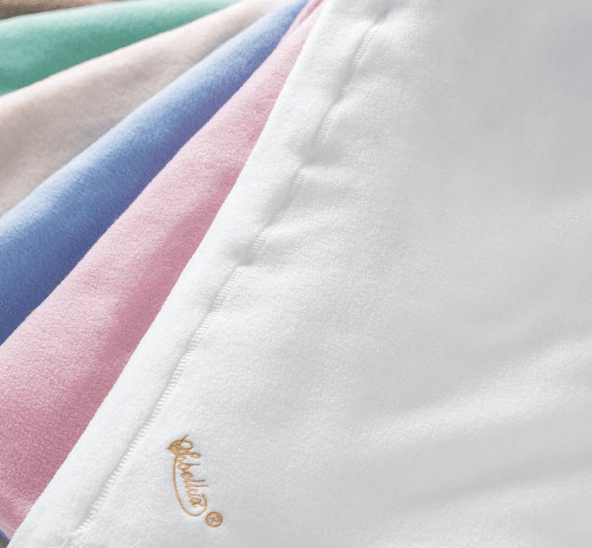 Whether you need a comforter to cover your bed or a stand-alone blanket, our fleece blankets offer luxury, comfort, and an exceptionally soft touch. Fleece is the comfy, warm blanket Americans love to cuddle into for bedtime, watching TV or just relaxing. The double-frame construction helps it stand up to trips through the washing machine, and the Sobelux fleece blanket fabric won't pile, so it stays soft and smooth to the touch. With five colors and four sizes available, you're sure to find the perfect fleece blanket for the upcoming fall and winter seasons.
The fleece material in our blankets is made of spun polyester, which gives the blanket it's versatility and durability with qualities like:
Warmth and thickness

Ability to keep moisture out and hold up to everyday use

Does not thin out or bunch up even after repeated use

Dries quickly if it gets wet
People love fleece blankets for other uses as well, such as a throw on the family room sofa, or as an extra blanket for the spare or guest room or even for travel.
Sobel Westex Chenille Blanket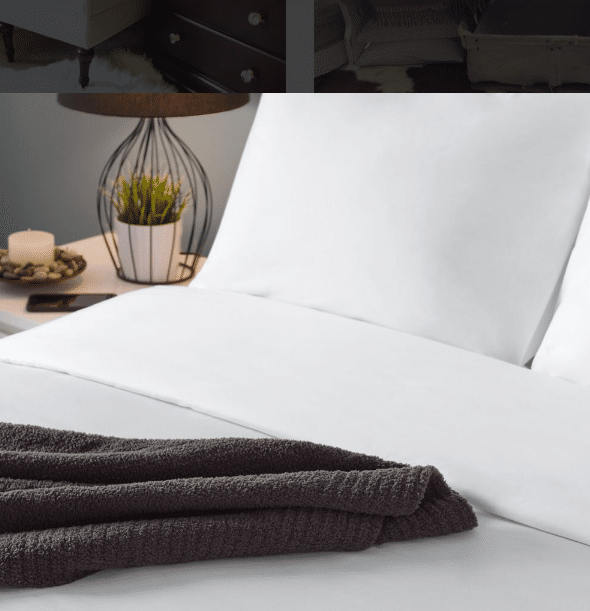 When you first see at a chenille blanket, it might look like a little different. That's because it is constructed with what looks like "hairy" fabric.  Chenille is the French word for caterpillar, and that is a bit how the material can be described. Rub your hand over it and you feel soft, even ridges.  The fabric feels and looks three dimensional, with contour and depth that brings the fabric alive wherever it is spread. The thick chenille weave also enhances warmth. Like fleece, this blanket has a soft, cozy feel.
When chenille fabric first came on the scene, people could only buy products made from silk. Today, chenille weave is used with wool and cotton as well. The term chenille applies to both fabric and yarn. When creating chenille, the weaver cuts length-wise strips and places them on a loom. He or she then weaves in shorter yarn, called "pile" that stands vertical to the core strands, giving the fabric its softness and lift. In addition to bed coverings, you can find this luxury material in rugs, carpets, curtains, and shawls.
Sobel Westex chenille blankets are 50" X 70" in size and come in four attractive decorator colors: dark chocolate, dove grey, honey, and oatmeal.
Sochic Microfiber Blanket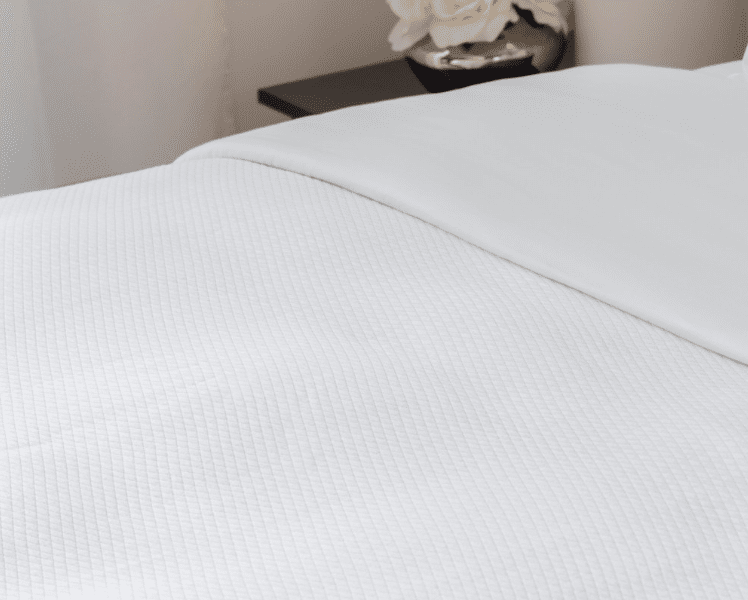 Our Sochic microfiber jacquard-woven coverlet makes the perfect addition to your bed for the cooler seasons just ahead of us. The lightweight blanket is both attractive and sturdy. It's a great year-round addition to your decor. Layer it under your comforter during the fall and winter for an extra layer of warmth, and use it by itself in the spring and summer. This blanket is unique in that it gets softer each time you wash it. It also remains soft to the touch due to its premium fabrics.
Jacquard weaving integrates the fabric design right into the fabric. Manufacturers use a special weaving loom to produce the jacquard fabric. Before starting the loom, the operator fits it with a mechanism featuring jacquard patterning. This enables the loom operator to create a wide range of complex designs and patterns in a single blanket. Manufacturers may use a natural filament of synthetic fiber for the fabric. During the weaving process, the weft and warp go under and over one another before settling into their final pattern. You can watch the fascinating process of jacquard weaving.
Sobel Westex Luxury Alpaca Blanket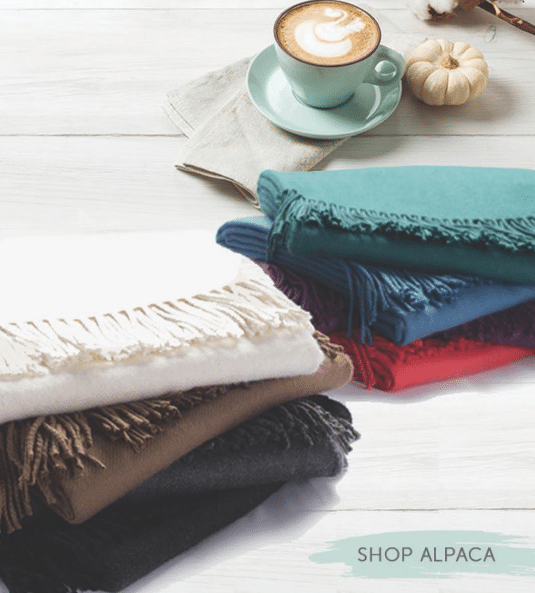 The alpaca blanket is as its name says, a blend of super-soft alpaca fur as well as sturdy sheep's wool, making this a durable, quality addition for warmth and style on any bed or sofa. In addition to being softer and silkier, Alpaca wool is lightweight and warmer than sheep's wool. Alpaca fibers are also very strong, as well as water-resistant. Alpaca does not contain lanolin, making it easier to process. The alpaca itself is a hardy animal that is built for extreme climates and its wool is considered among the world's best. It is also an animal that can be sustainably raised for "green" wool production that requires minimal land and resources.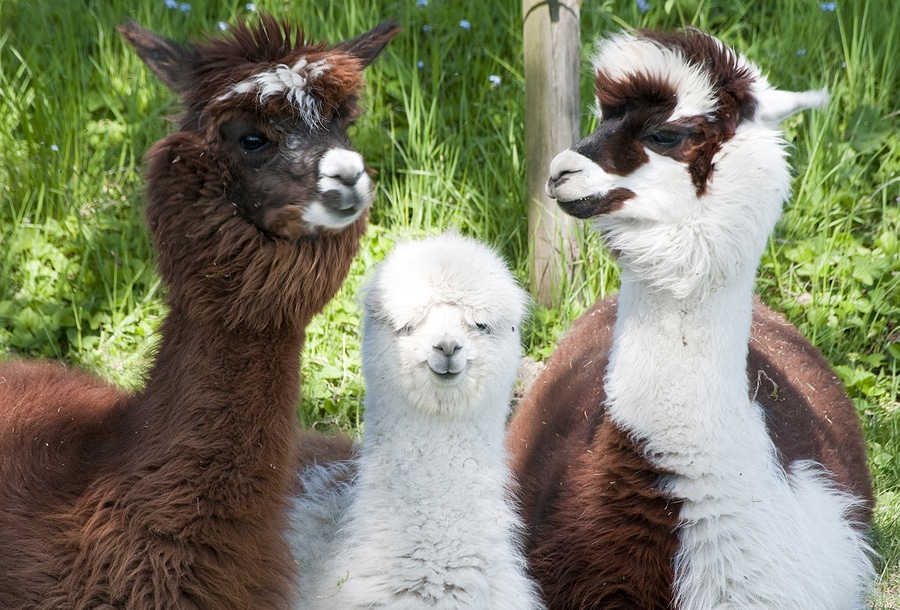 Our 50" x 63" alpaca wool blanket comes in a variety of trendy colors to match any decor. As a blanket, as a throw or just to cuddle in, the Sobel Westex alpaca throw is a perennial favorite. Many of our customers buy more than one in a  variety of colors for different rooms of the house. Our cuddly Alpaca blankets make great seasonal gifts for family and friends.
Get 20% Off Blankets during our September End of Month Sale
While summer sun may be missed, it's almost time to enjoy cozy fall weather and activities. Celebrate the changes in the air, the light, and the weather by replacing summer bedding away with warm fall colors and fabrics.
All our fall blankets as well as our entire line of sheets are 20% off during our September End of Month Sale September 25-29. Whether you choose fleece, chenille, or a microfiber blanket, or mix and match them for different decorating needs, fall and winter will feel a lot warmer now. If you have additional questions about our blanket collection before placing your order, don't hesitate to contact a member of our customer support team.